Modern Family Remodel – The Living Room and Powder Bathroom
We're back with our Modern Family Remodel Tour. If you want to see the posts already on the blog about this home please see the Kitchen here and the Den here. We're moving on to the Living Room and Powder/Guest Bathroom today.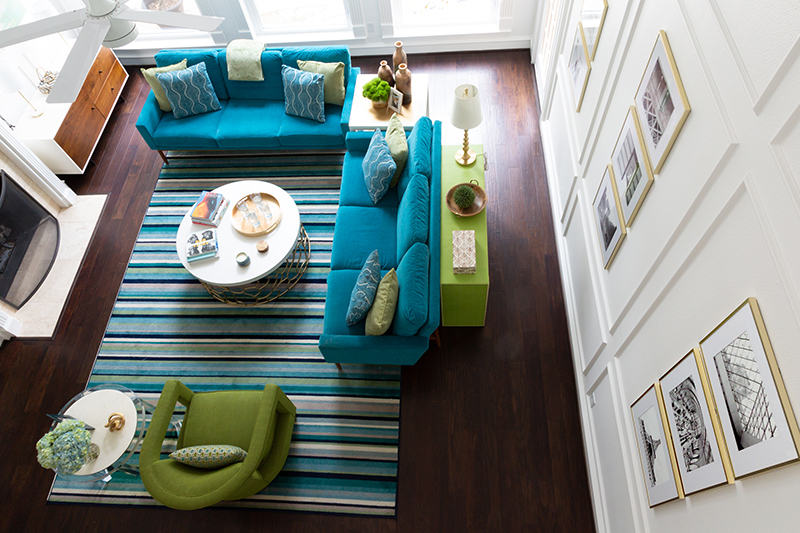 The Living Room
This was a favorite space for the clients and they didn't want much done with remodeling just painting it a modern white and then decorated to fit into their modern look. I pulled blues and greens for this space to tie in the colors from the kitchen/mudroom area.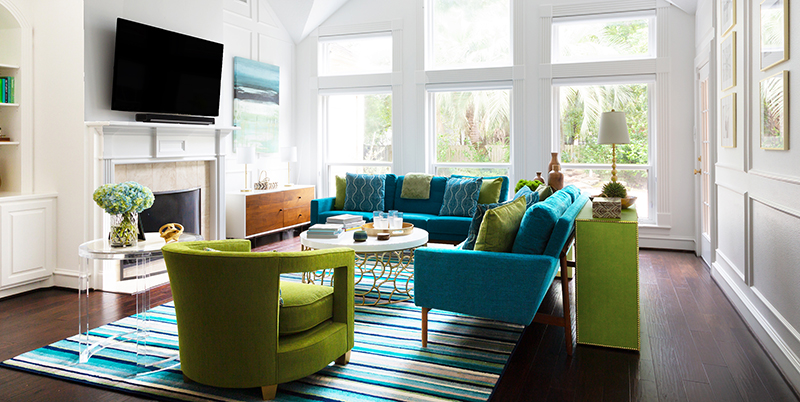 We reupholstered their original sofas, added a bold green chair and vinyl covered sofa table to really give it a modern touch and all in kid-friendly fabrics to keep up with this busy family's lifestyle. A modern art canvas to pull in the colors along with a mid-century wood and white media console warm it up a bit and tie in with the wood floors.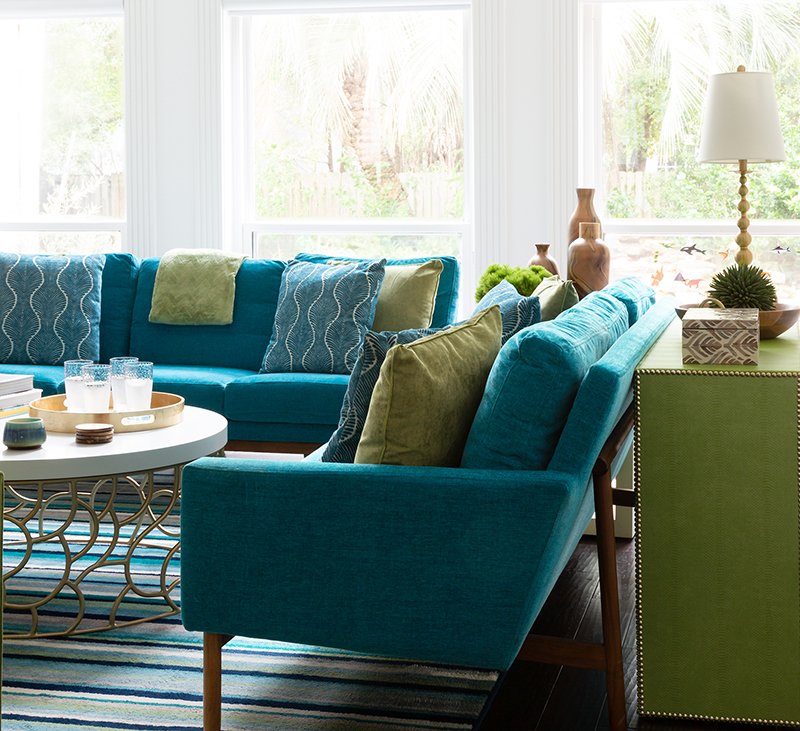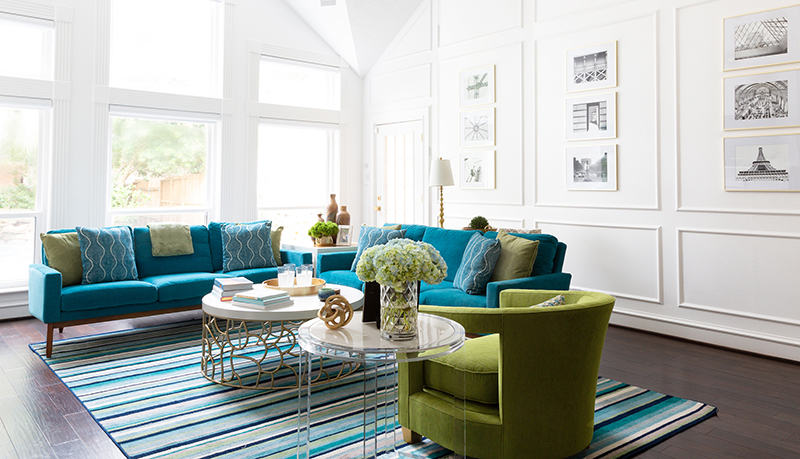 Since window treatments weren't wanted a striped rug was added for pattern.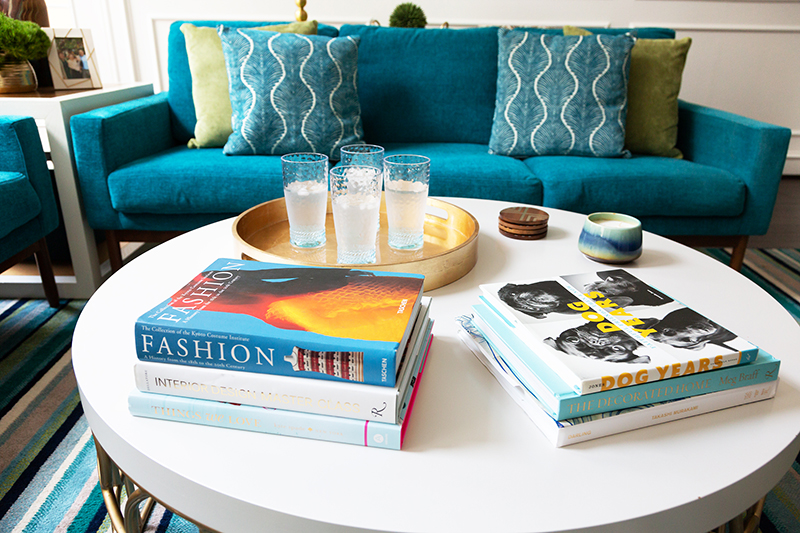 Coffee table and side tables modern in whites, golds, and acrylic were added to update the space.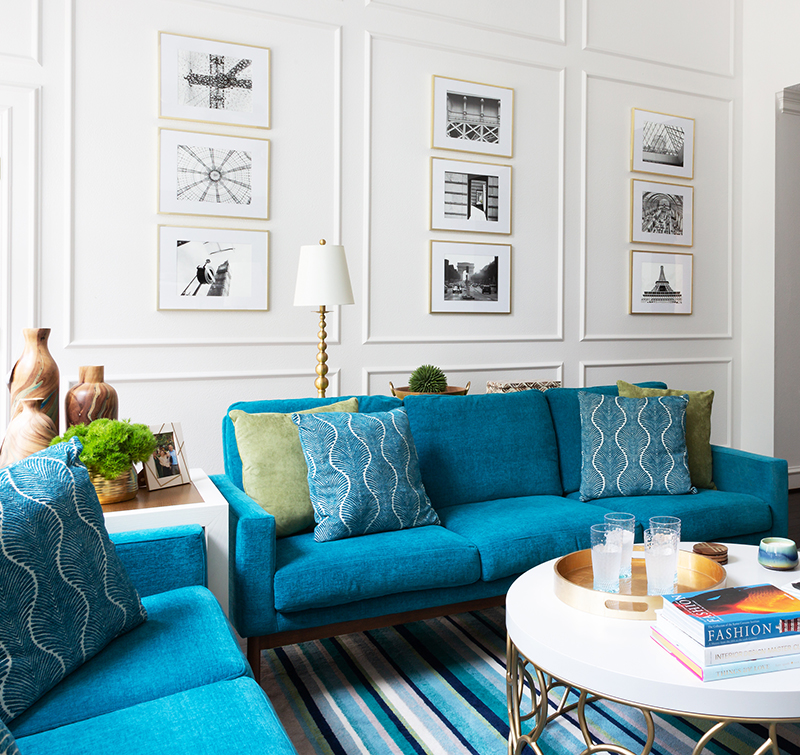 The paneled moldings serve to frame a nice simple black and white art gallery.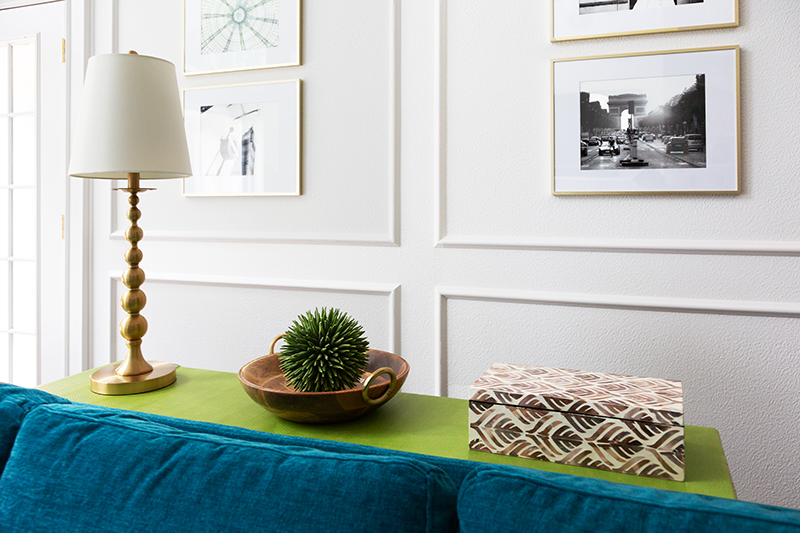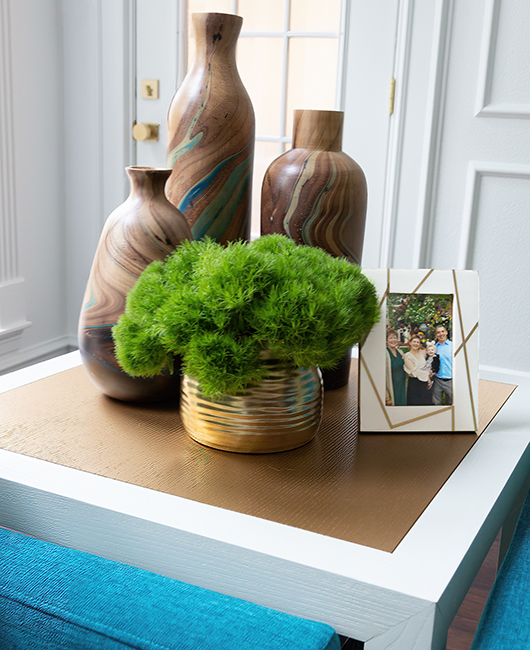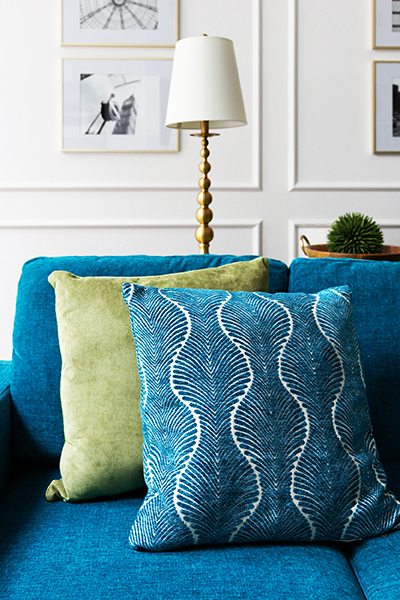 I chose wood accents to warm up the space, along with pulling in more gold to give it a real balanced looked.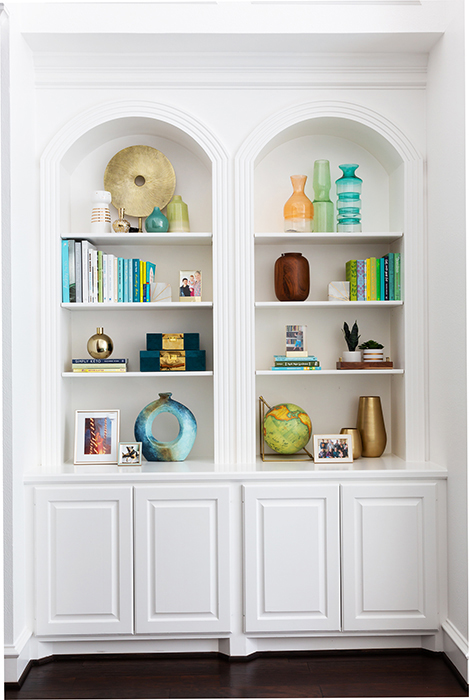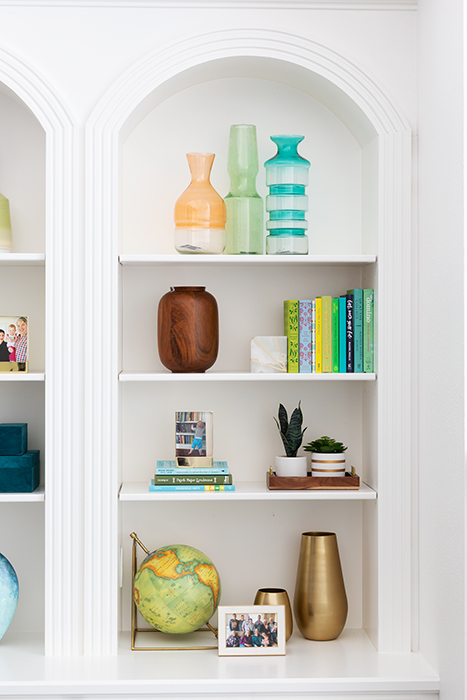 For the bookcase, I used colored accessories and books along with wood and gold accents to create balance within this space. Using family photos it gives it that personal touch.
The Guest Bathroom
For the Guest Bathroom, the challenge was the house doesn't really have a powder bath. It came with two Jack and Jill vanities and one is open to the hallway right outside the living room so we opted to refaced it creating a very dramatic redo.
Wallpaper was chosen to go with the Living Room which is right outside the toilet and vanity area. We found this fabulous pattern from Cole and Sons. The other vanity and shower are for the guestroom that is next to it. We could not wall it off since both share the toilet and the client didn't want to blow the budget with moving the toilet which can be quite expensive.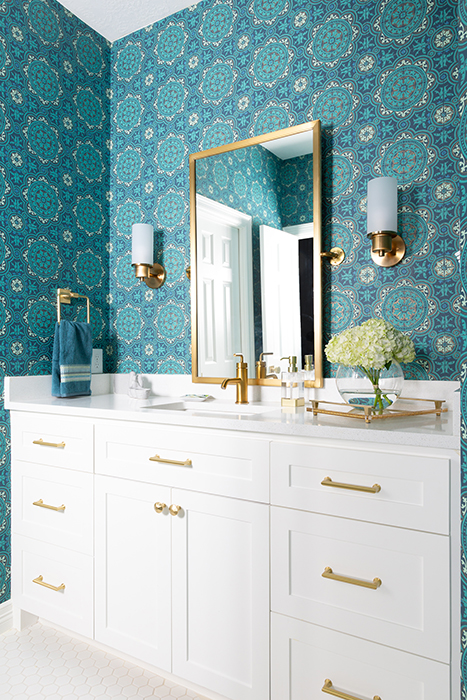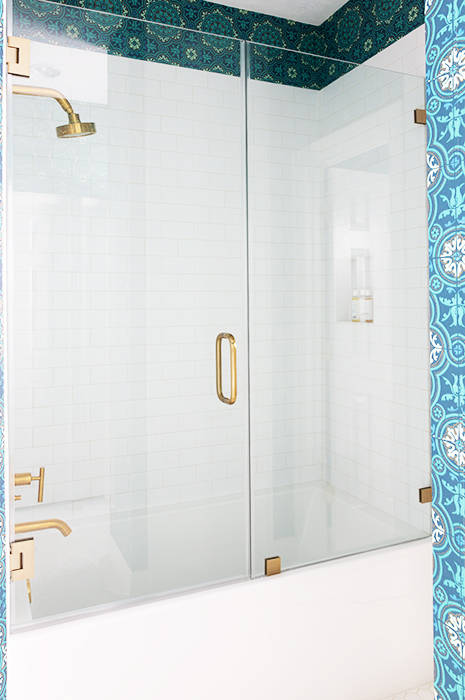 Two great spaces in this Modern Family Home designed with Mom and Dad in mind!
Here all the post for this Remodel
Happy Decorating! Karen
Get this look...While we don't share the full list of links from our custom design projects (since that is what our clients pay us for and are trade sources, mainly custom made) here is how you can achieve a similar look: Check out our shop for more finds.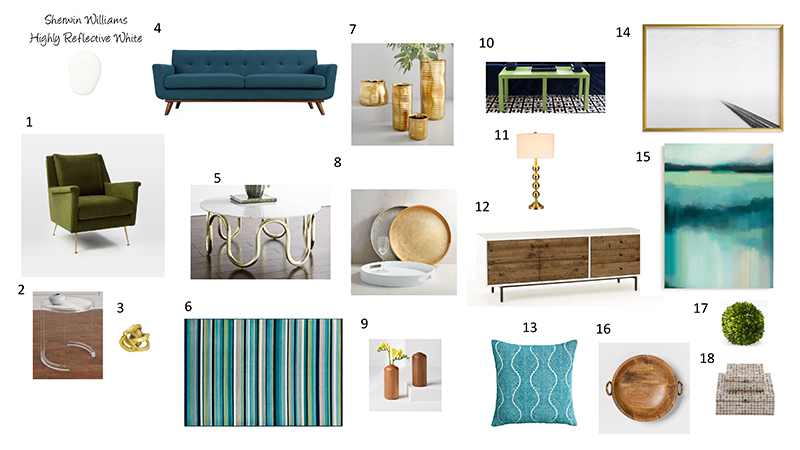 1 West Elm / 2 Horchow / 3 Anthropologie/ 4 Wayfair /5 Horchow
6 Rug Studio / 7 West Elm / 8 West Elm / 9 West Elm /10 Etsy
11 Overstock / 12 West Elm /13 World Market /14 Minted
15 Minted /16 Target / 17 Birch Lane /18 Birch Lane
………………………………………………………………………………………………………
Have you signed up for our free download
"The Ultimate Family-Friendly Decorating Starter Kit?
To get your Free Kit click here!
If you need help with creating a family home you absolutely love, check out our services. We offer both in-home services here in Houston and virtual services for out of area clients.
…………………………………………………………………………………………………………….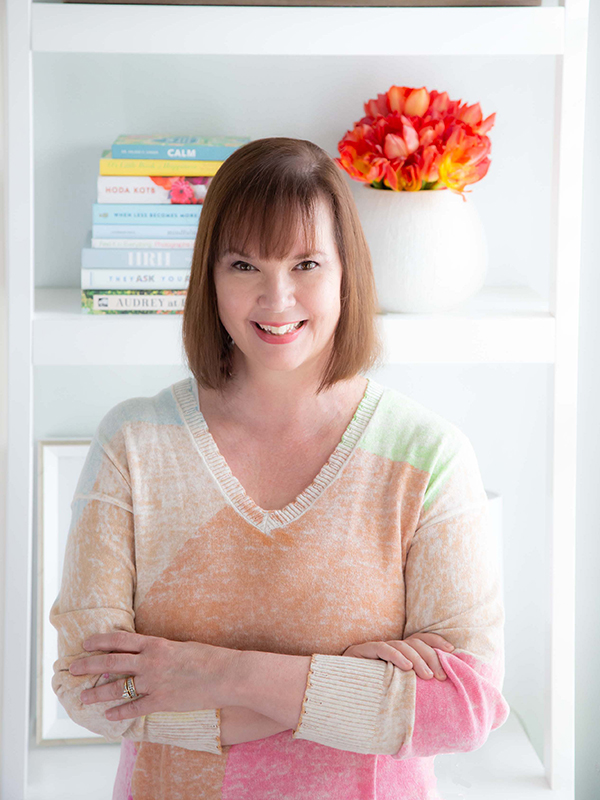 Imagine walking into your living room to find your two-year-old covered in marker along with your beautiful ottoman! I learned that lesson the hard way and redesigned our home around the family's lifestyle. I am committed to bringing you the very best of what I'm living and learning, as well as making it fun.
Our interior design services cater to your family's real-life living.
Get your guide to decorating a family-friendly home!
Karen shares with you her best design advice on how she creates beautiful family-friendly spaces with her clients.