Interior design with your family in mind


 We design spaces that are custom made for your family, feel inviting, and stand up to real living.
You Don't Have To Compromise Beautiful Design
To Be Family-Friendly
I know that you want to be proud of your home and feel completely comfortable. To really be happy, you need to love not only the individual furnishings but also how everything comes together. The reality is that having children makes life messy which makes you feel like you have to wait until they grow up to have that dream home.
Can you imagine your kids growing up in a beautiful home that holds up to real life? Can you picture having friends and family over and not stressing about how your house looks?
You can have a home that truly makes you happy!




Stress-Free Process
Relax and have fun transforming your home.
Family Approved
Furnishings that stand up to life's little messes.
Thoughtful Design
Blending function with style and beauty with practicality.
Let's Transform Your Home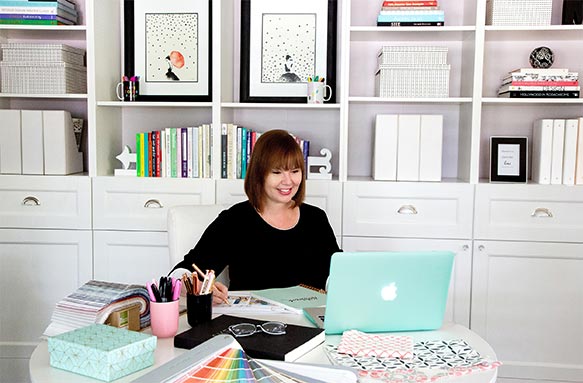 Room
Service
Are you wanting help with planning or creating a design for your space?
Marker Girl's Room Service offers solutions to your biggest decorating challenges, gives you all the details and creates a Master Plan for your dream room.
Hi, I'm Karen Davis The Interior Designer Behind Marker Girl. People ask me all of the time, "Why Marker Girl?"
Stress Ruled My Household
I understand how it feels to want nice pieces of furniture but know it's not ideal because of the sticky hands and spills left behind when raising children. In fact, I used to close off areas of my house to preserve the furnishings I had carefully selected so that my children wouldn't mess them up.
Defining Moment
But when my daughter took a permanent marker to our furniture, I knew there had to be another way! It was then I created my Marker Girl philosophy by celebrating a family-friendly way of living, that encourages my clients to express their own personal style in the design of their homes.
Your FREE  Family-Friendly
Decorating Starter Kit
Not knowing where to start and feeling overwhelmed with decorating can be intimidating. But, it doesn't have to be if you start with a plan. This FREE Decorating Starter Kit helps you organize your decorating project.