Modern Family Remodel – Master Bathroom and Girls Bathroom
We're back with our final installment from the Modern Family Remodel. We're moving on to the master bathroom and girl's bathroom today. Get caught up by reading details about the rest of our tour the living room/powder bathroom, den/laundry, and kitchen.
The Master Bathroom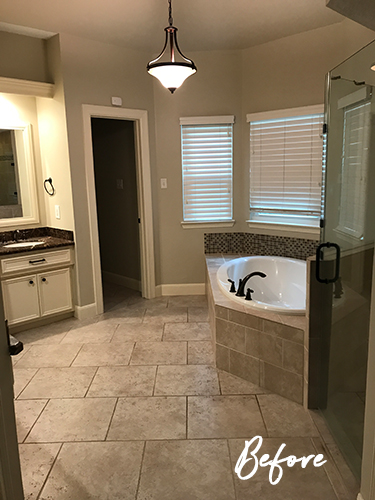 The Bathroom was designed with Mom in mind. The original Master Bathroom's layout was ok for my clients, but they really wanted to give it a big dramatic makeover. By removing the fir down we were able to open up the bathroom and the ceiling was changed to a more raised dome shape to give it a more dramatic look. The built-in tub was replaced with a black and white freestanding tub, Mom's request for relaxing after a long day of work. A shelf wall was built to house the plumbing.
The black and white floor tile is where we started with aesthetics. Painted white cabinets (SW Highly Reflective White 7757) were given a fun detail with painting the raised molding in black.
A gold chandelier adds a nice focal point and gold fixtures create a nice contrast. Quartz counters used for a more durable counter and simple subway tiles used to protect the wall surrounding the tub and placed in the shower for more consistency.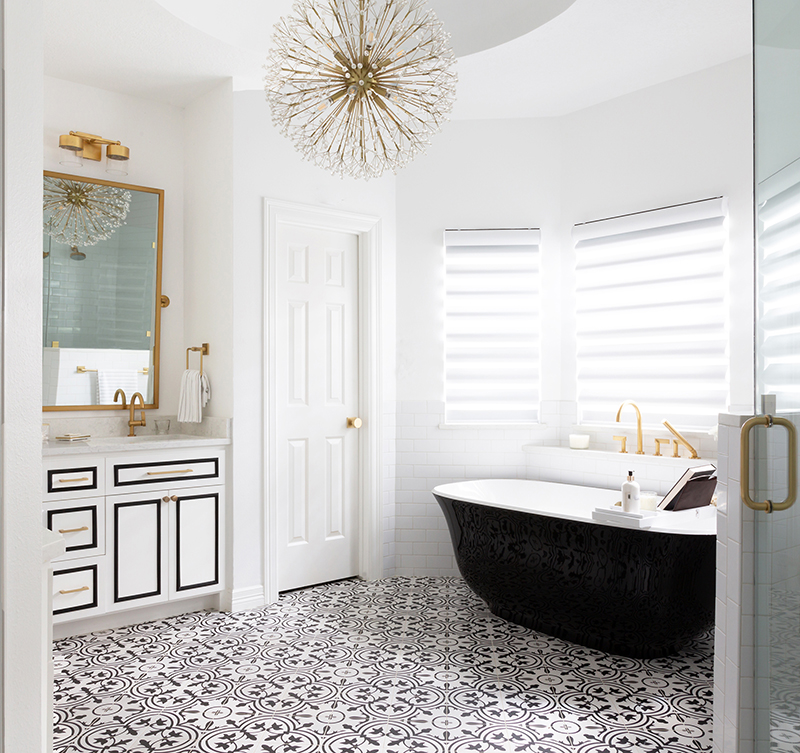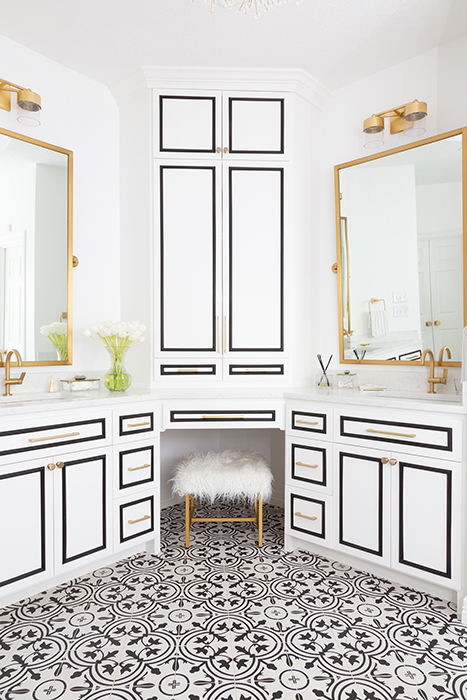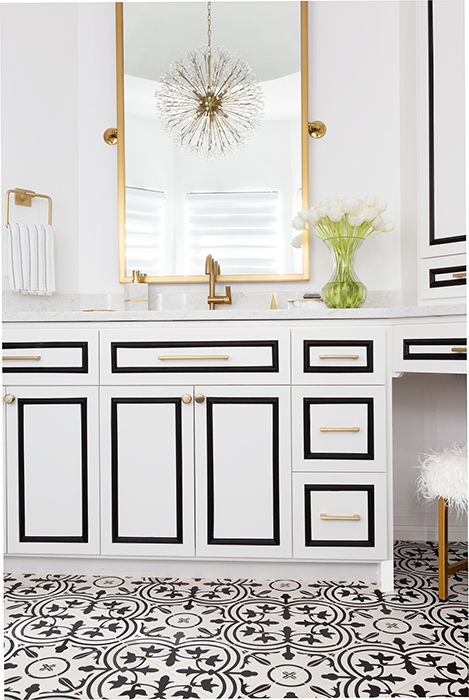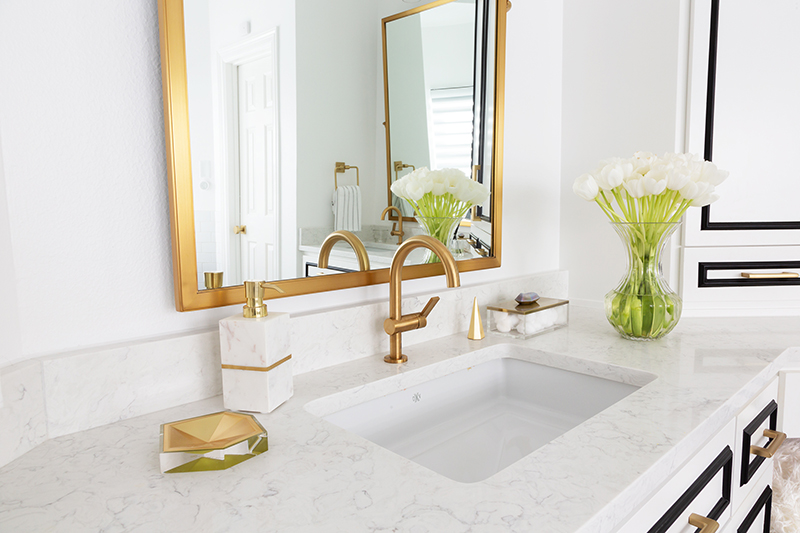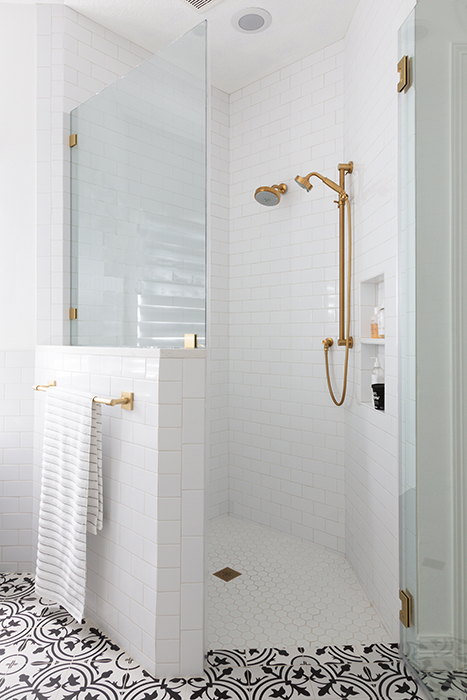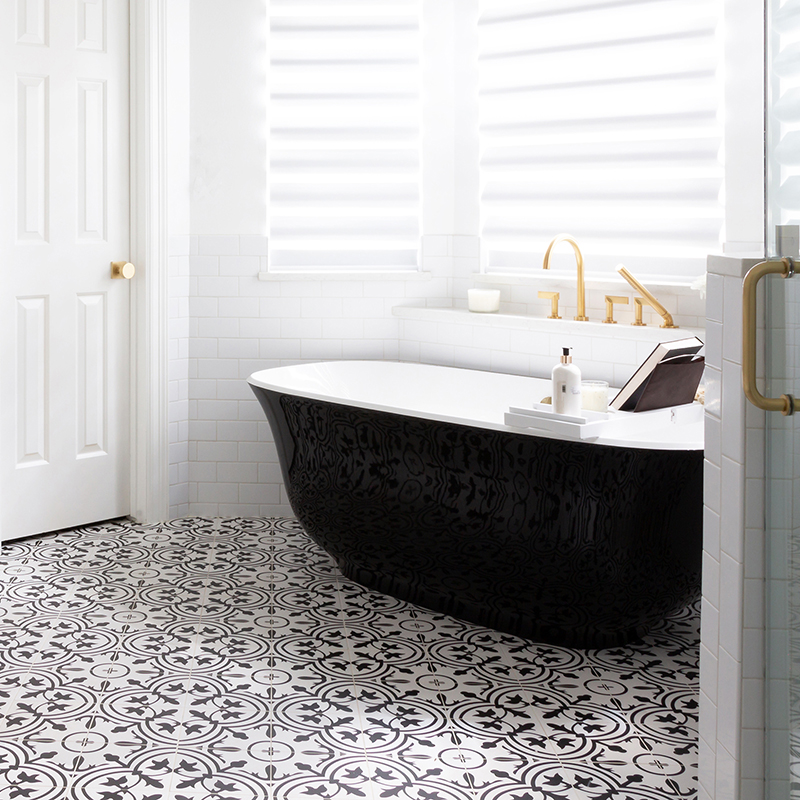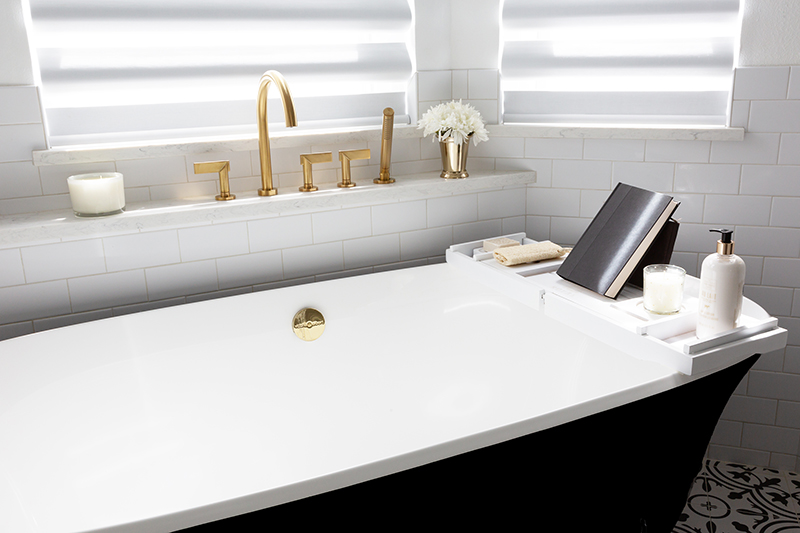 The Girl's Bathroom
The final part of the remodel was a nice update of the girl's bathroom. A very simple reface of the cabinets we painted in pink (Sherwin Williams Rosy Outlook 6316), with penny tiles in a flowered black and white pattern.
Gold fixtures were added to go with the rest of the house. The decision was to just fill with the wall with a mirror. This was since the window is actually not centered on the wall. We also took down the fir down to open it up more. And quartz counters for a durable finish.
A great girly makeover that any girl would love!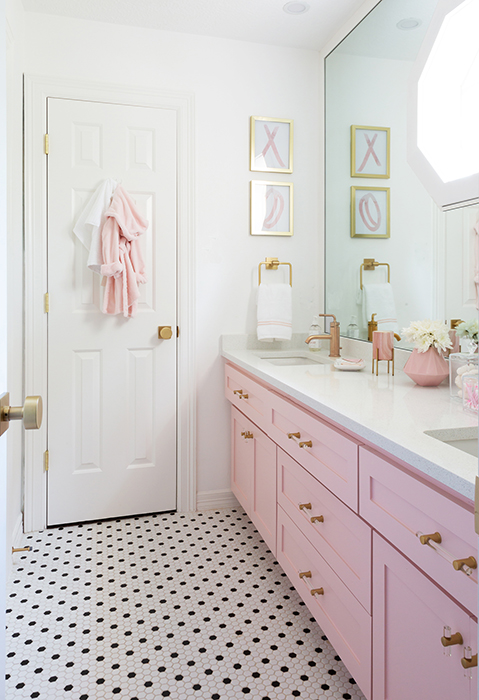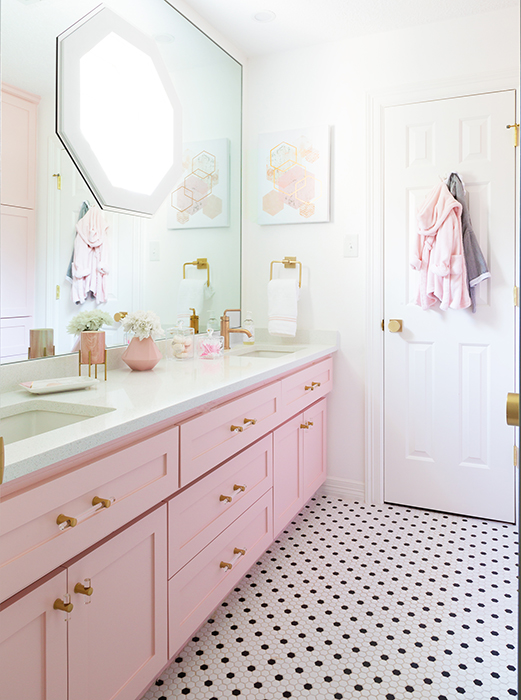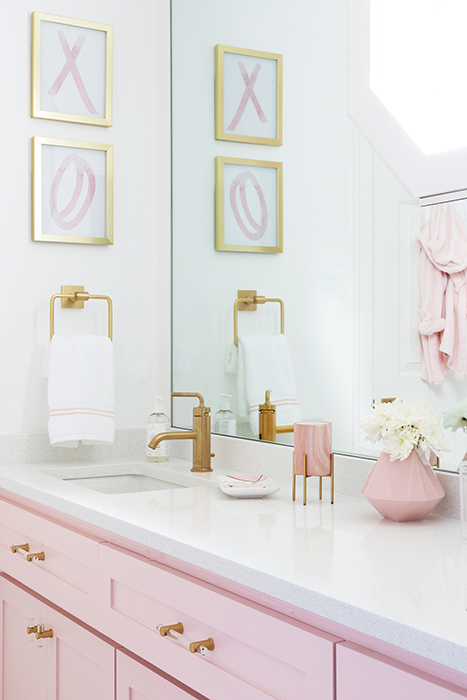 I can't tell you how fun this remodel was to work on. Such a bold transformation and one that truly reflects my client's personality.
Here all the post for this Remodel
Happy Decorating! Karen
Kind words from my client:
Karen assisted us with a full-home remodel. Her process and attention to detail ensured our project was on time. She worked with our chaotic personal schedules for meetings and her enthusiasm made the process a joy. Karen was able to marry our modern style with durable furnishings that will stand up to children and pets. She accommodated our existing pieces as well as our love of quirk and whimsy. Our floor plans are practical, allow for storage, and flow well for entertaining guests of all ages. Karen helped us design a beautiful, family-friendly home we absolutely love.
Sarah and Duane – The Woodlands, TX
………………………………………………………………………………………………………
Have you signed up for our free download
"The Ultimate Family-Friendly Decorating Starter Kit?
To get your Free Kit click here!
If you need help with creating a family home you absolutely love, check out our services. We offer both in-home services here in Houston and virtual services for out of area clients.
…………………………………………………………………………………………………………….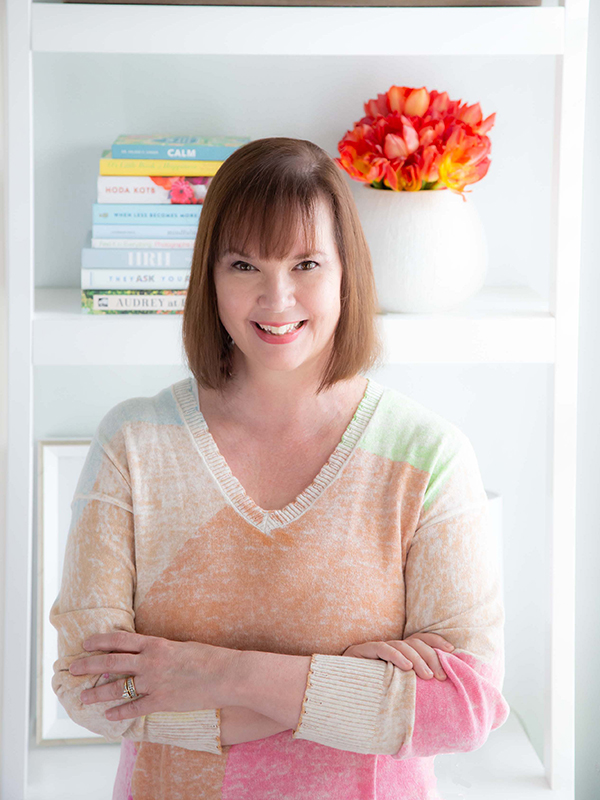 Imagine walking into your living room to find your two-year-old covered in marker along with your beautiful ottoman! I learned that lesson the hard way and redesigned our home around the family's lifestyle. I am committed to bringing you the very best of what I'm living and learning, as well as making it fun.
Our interior design services cater to your family's real-life living.
Make Your Mark University
Are you an Interior Designer ready to "Make Your Mark" in your business? With 15 years of experience running my own firm, I will teach you how to grow a standout business that attracts ideal clients!