Work At Home Spaces For Mom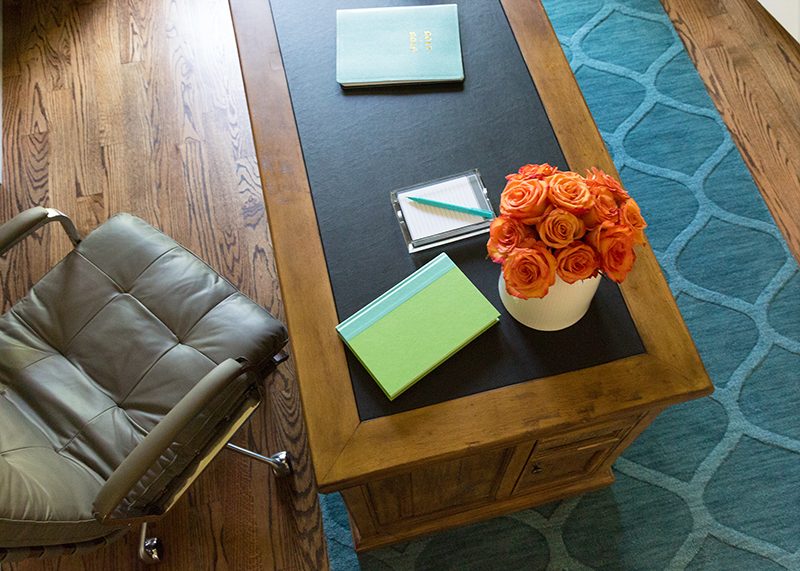 When working with Moms I like to walk through their current home and see how each room functions for them. I like to see what areas function for the family and where Mom keeps important items like school papers, a family calendar… What I found they tend to be a bit all over the house. So I like to always consider creating an area I like to call "Mom Central".  An area that Mom can keep a close eye on her daily activities and the kids. One that doesn't force her to be all over the house to keep things organized. An area where she can read, be on her computer or plan.
Do you have a central area where things are done in your home? If not and you are using your kitchen table or feel overwhelmed with keeping it all straight, I highly recommend trying to create a space or area where you can have it organized.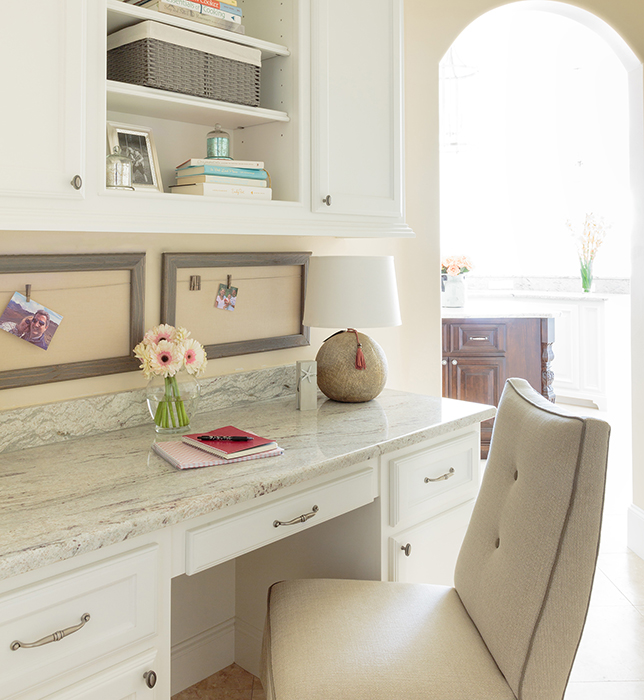 Marker Girl
Working at Home Set-Up Ideas
If you are considering using a family space like a study make sure it works for you as well as your family. But when you all need to work together I would let the kids have the study space and relocate to another room in the home.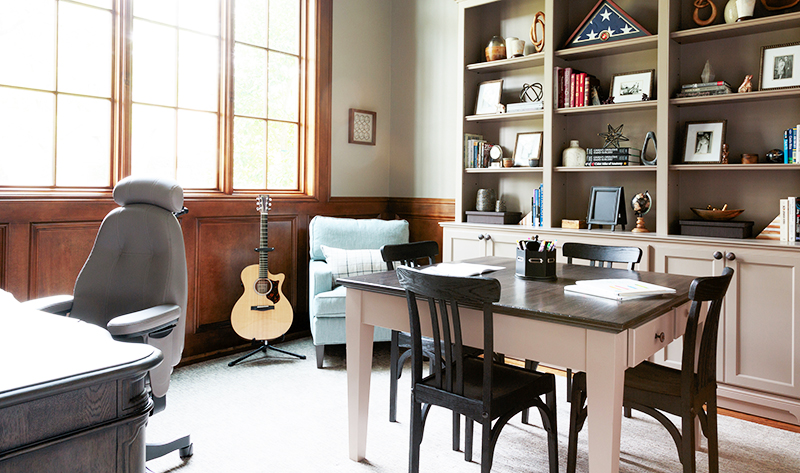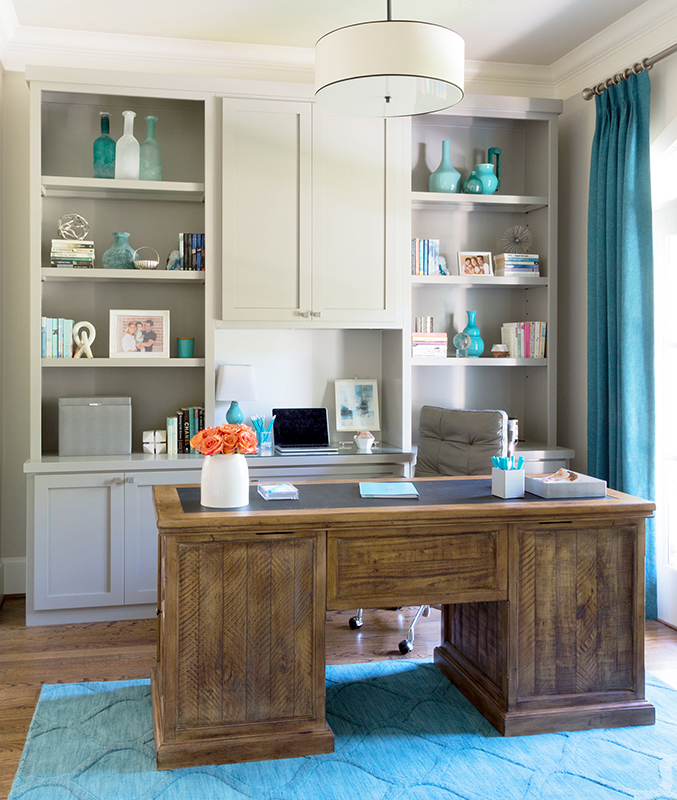 Marker Girl – Check out the Post – Mom Central Home Office Ideas
Are you limited on space?  Make it your own with a desk tucked away in a room in a nice area that is slightly away from the high traffic areas in your house. Then why not give it your own personal style, a mom only area.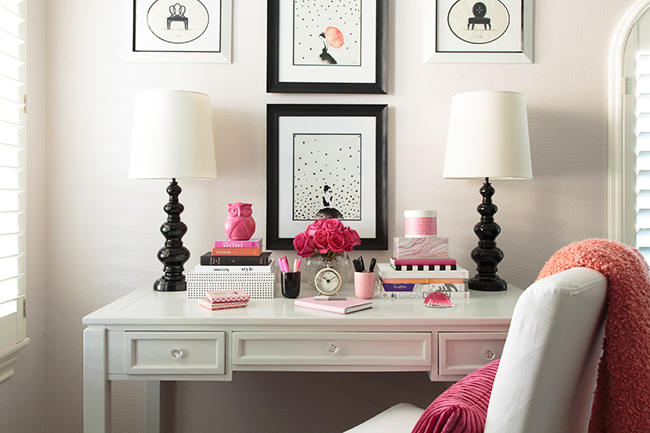 Marker Girl
I am currently redoing a very small part of my home,  a little secret revealed today I am launching a podcast soon and need a space that is quiet so here is what I did this weekend to convert a part of my bedroom into a private area.  Before this space was a seating area if you don't have one then consider moving a piece of furniture like a dresser or nightstand in your closet so you can add a desk.
Before – Custom Made for My Mom Retreat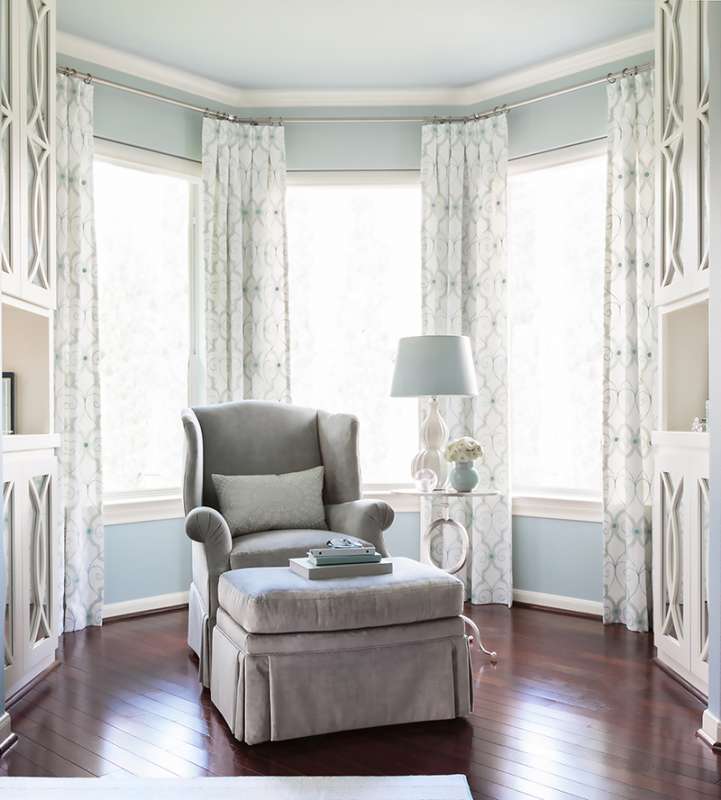 After – Simple Edit to Adapt to a Workspace: I purchased an Ikea desktop with adjustable legs and added some ready-made grommet drapes on the inside of the sitting area for soundproofing a little more in the space since this will be for a podcast. I want to test this space out before investing in a nicer quality table and custom drapes.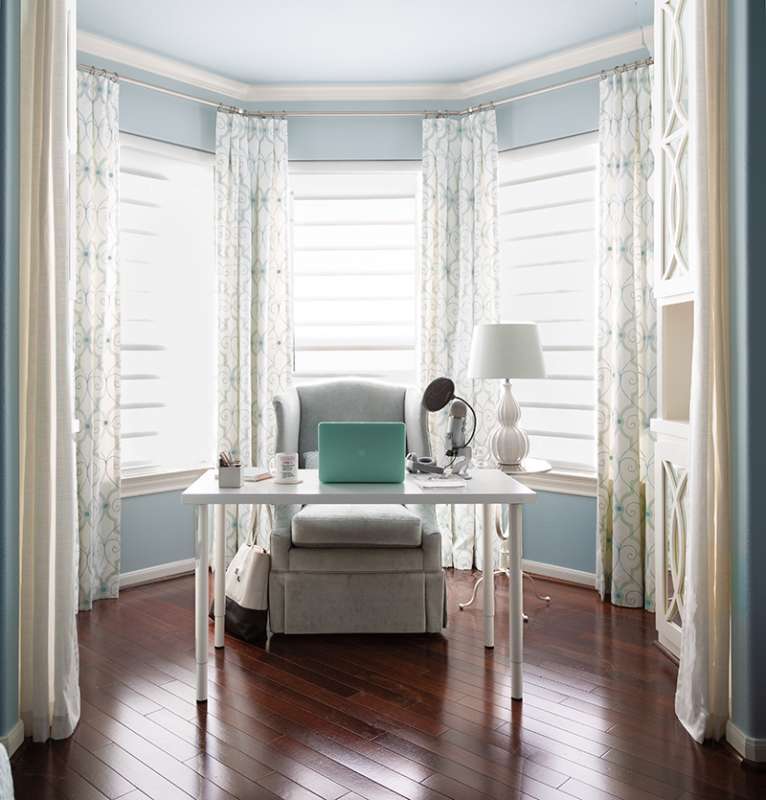 If you don't have a large space here are a few budget-friendly finds I found you could use for a small space solution.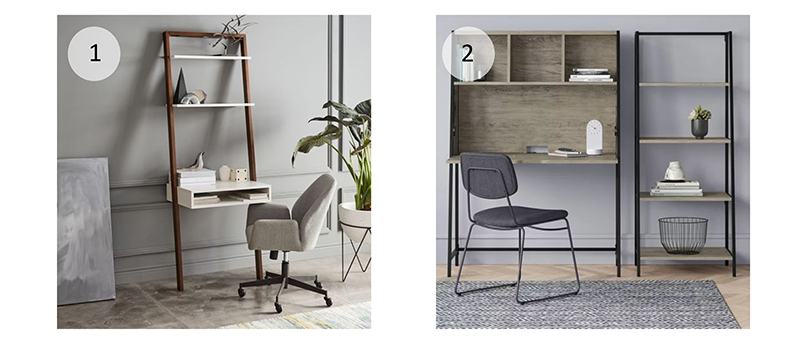 1. West Elm       2. Target

3. Wayfair      4. Wayfair    5. West Elm

6. Pottery Barn   7. Wayfair   8. Wayfair
Whatever you do make it your own, something you enjoy. Because if Mom isn't happy the family isn't happy! What is important here is to feel in control and that should start with your family and family home.
Wishing you Good Health and All The Best! Karen
………………………………………………………………………………………………………
If you need help with creating a family home you absolutely love, check out our services. We offer both in-home services here in Houston and virtual services for out of area clients.
…………………………………………………………………………………………………………….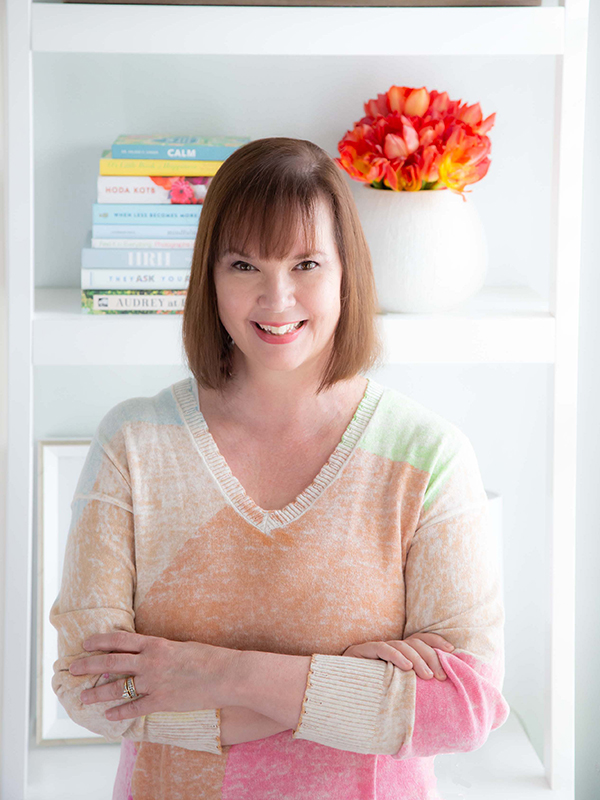 Imagine walking into your living room to find your two-year-old covered in marker along with your beautiful ottoman! I learned that lesson the hard way and redesigned our home around the family's lifestyle. I am committed to bringing you the very best of what I'm living and learning, as well as making it fun.
Our interior design services cater to your family's real-life living.
Get your guide to decorating a family-friendly home!
Karen shares with you her best design advice on how she creates beautiful family-friendly spaces with her clients.