Mom Central Spaces At Home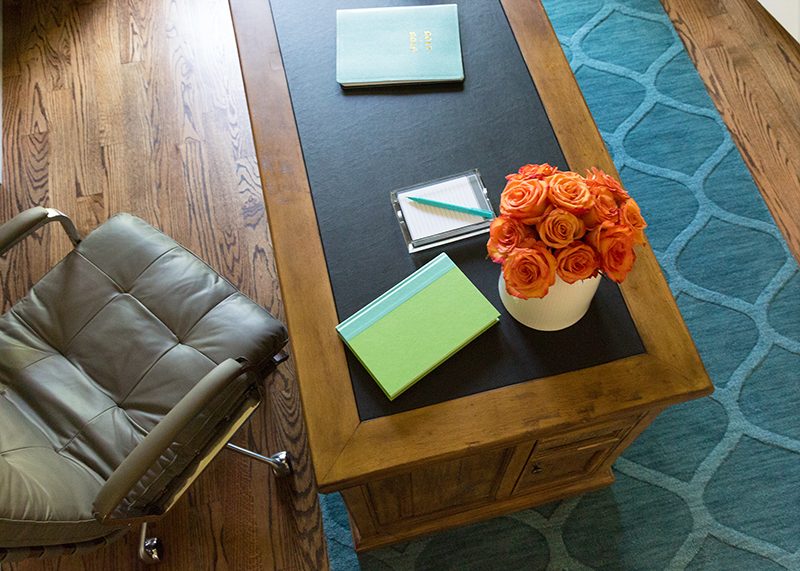 When working with Moms I like to walk through their current home and see how each room functions for them. I like to see what areas function for the family and where Mom keeps important items like school papers, a family calendar… What I found they tend to be a bit all over the house. So I like to always consider creating an area I like to call "Mom Central".  An area that Mom can keep a close eye on her daily activities and the kids. One that doesn't force her to be all over the house to keep things organized. An area where she can read, be on her computer or plan.
Do you have a central area where things are done in your home? If not and you are using your kitchen table or feel overwhelmed with keeping it all straight, I highly recommend trying to create a space or area where you can have it organized.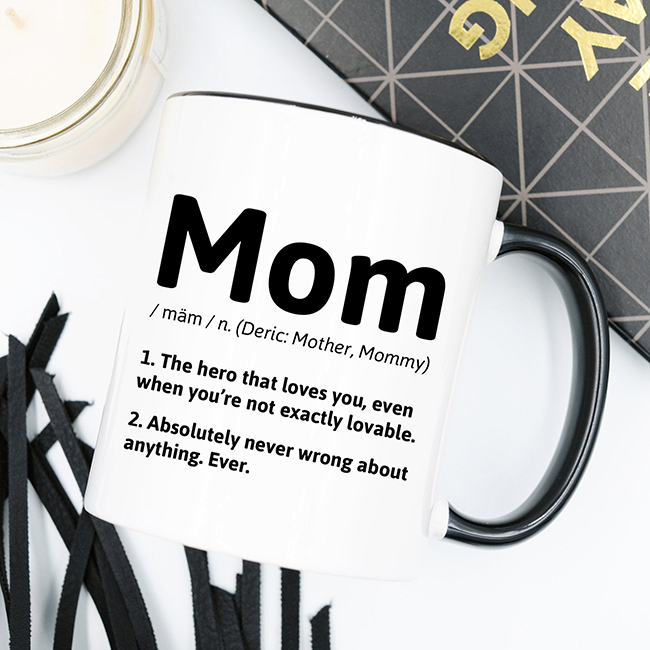 Etsy
If you are considering using a family space like a study make sure it works for you as well as your family.
Here is a study I designed for a Mom that needed a space that was mostly for her but husband would use from time to time. We created a nice built-in that gave her the storage she needed for papers and supplies. Also giving her nice bookshelves to display her favorite things books, accessories, and family photos. Turquoise was the color choice to add a touch of fun to the "Mom Central" space and giving her a slightly more feminine feel.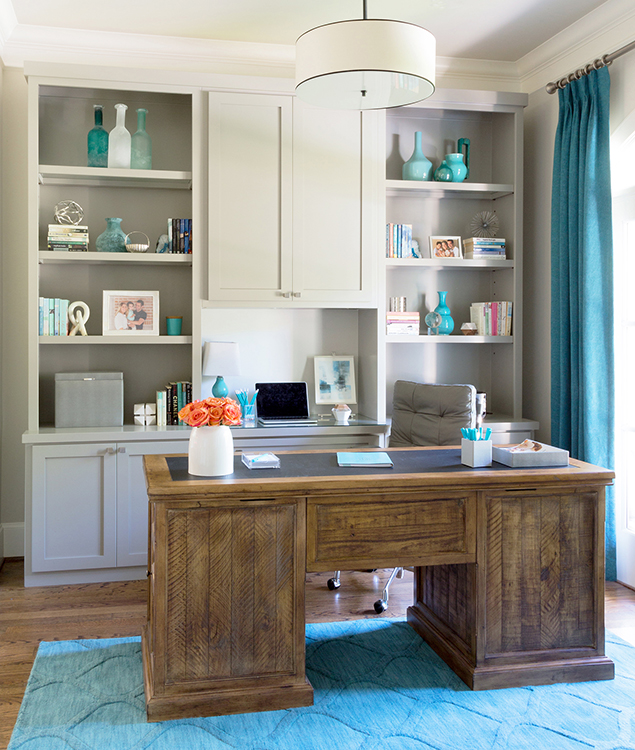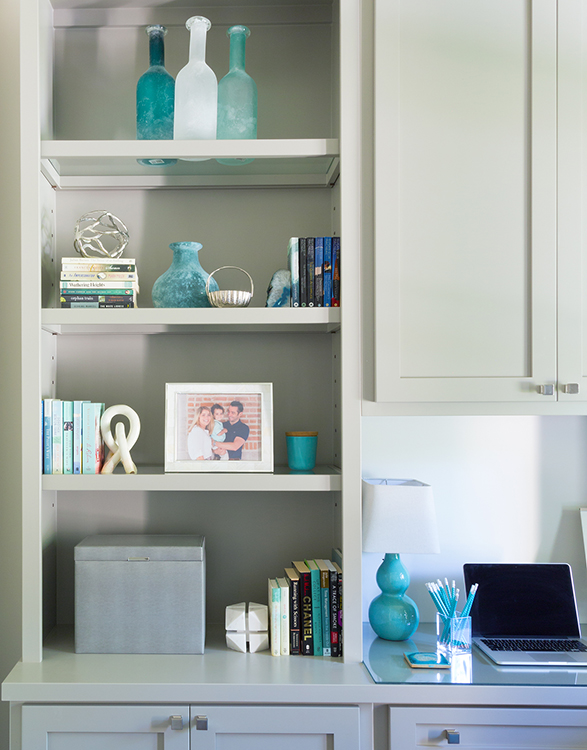 Marker Girl
Here is another Room in A Day Office I consulted with so she could have a small seating area and wanted color on the wall to feel happier in the space. It was a must to add Family photos.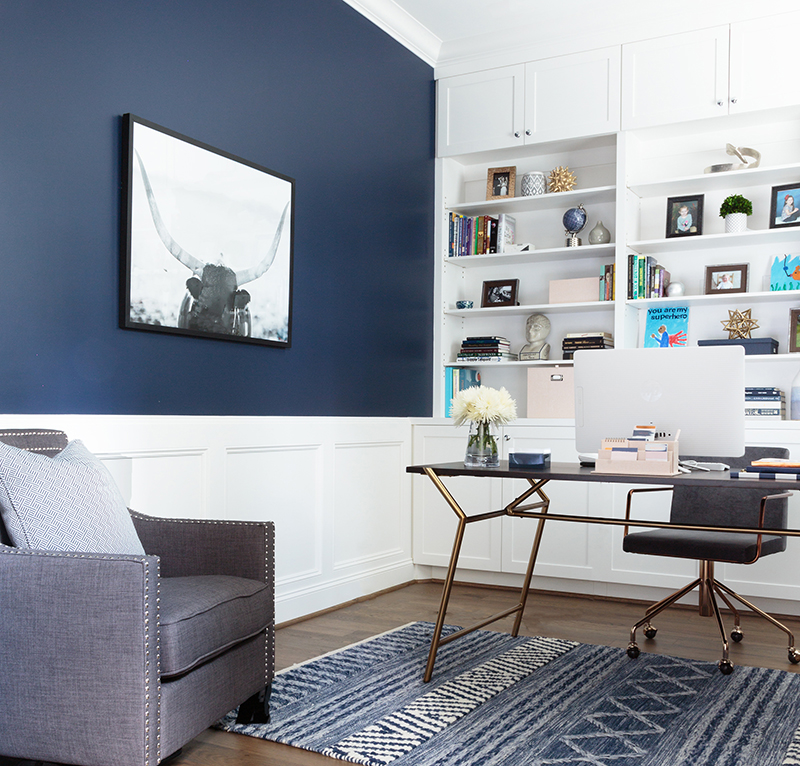 Marker Girl Room In A Day Home Office
Or if you are the one in your home doing a lot of the household activities and want to keep a close eye on the kids… consider an area off from the kitchen.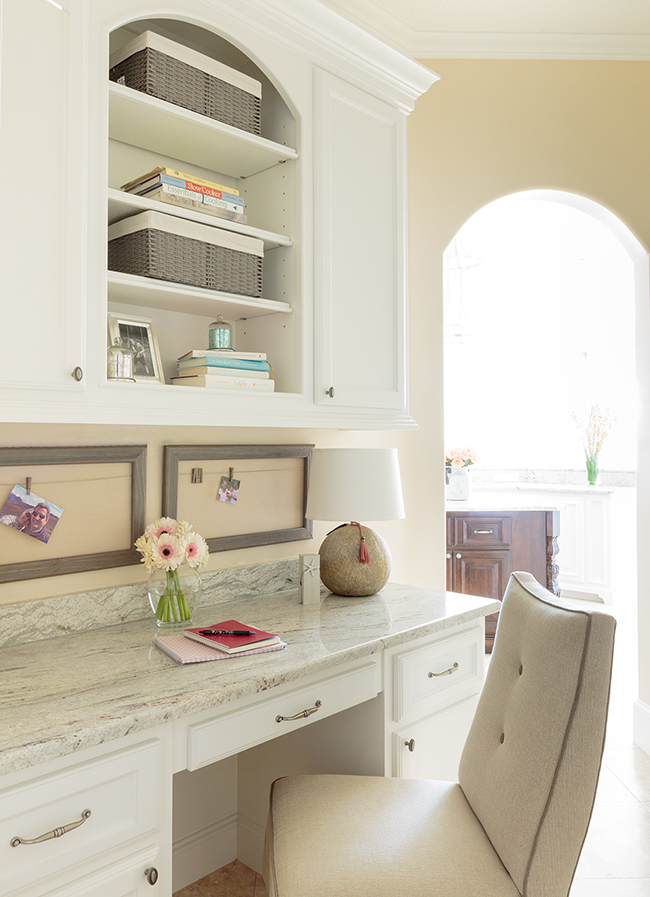 Marker Girl
Small Space Option is a secretary a great way to add a small piece of furniture to your space that functions as a desk.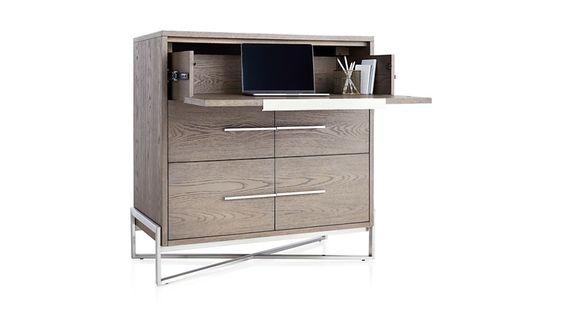 Crate and Barrel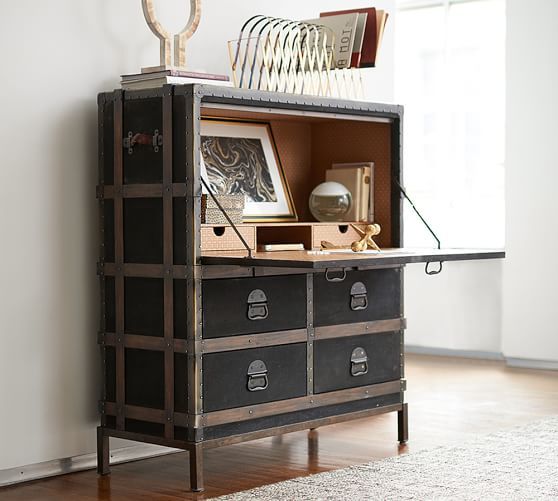 Pottery Barn
Whatever you do make it your own, something you enjoy. Because if Mom isn't happy the family isn't happy!
Happy Decorating! Karen
Kind words from my client:
We hired Karen for her complete interior design service to redo our office. Karen is not only kind, professional, listens well, and comes in on budget, her work is amazing. She truly captured the look and feel we had in our minds while also pushing us to look at things just a little bit differently. Our office is the first space anyone sees as they enter our home, and we are now so proud to have people over and show it off. I would recommend Karen to anyone in the Houston area – she is really amazing! Alyse – Houston, TX
……………………………………………………………………………………………………………
If you need help with creating a family home you absolutely love, check out our services. We offer both in-home services here in Houston and virtual services for out of area clients.
…………………………………………………………………………………………………………….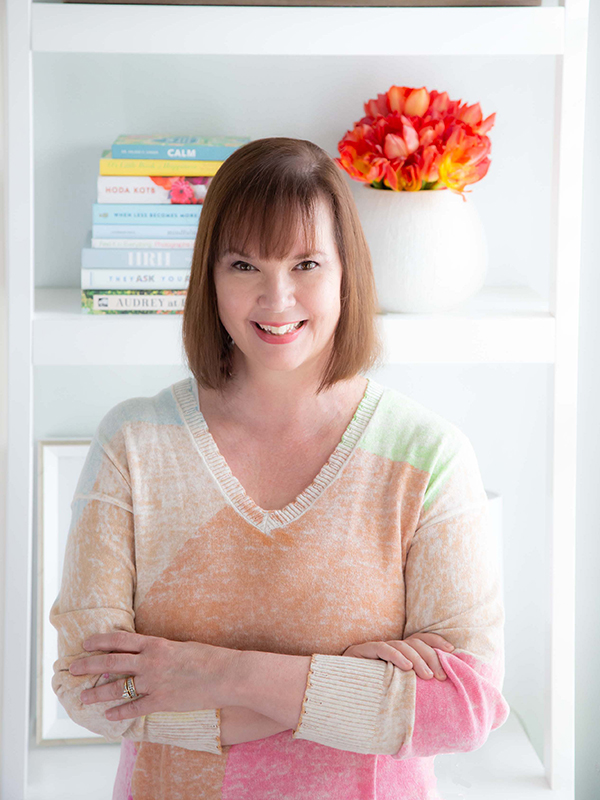 Imagine walking into your living room to find your two-year-old covered in marker along with your beautiful ottoman! I learned that lesson the hard way and redesigned our home around the family's lifestyle. I am committed to bringing you the very best of what I'm living and learning, as well as making it fun.
Our interior design services cater to your family's real-life living.
Get your guide to decorating a family-friendly home!
Karen shares with you her best design advice on how she creates beautiful family-friendly spaces with her clients.