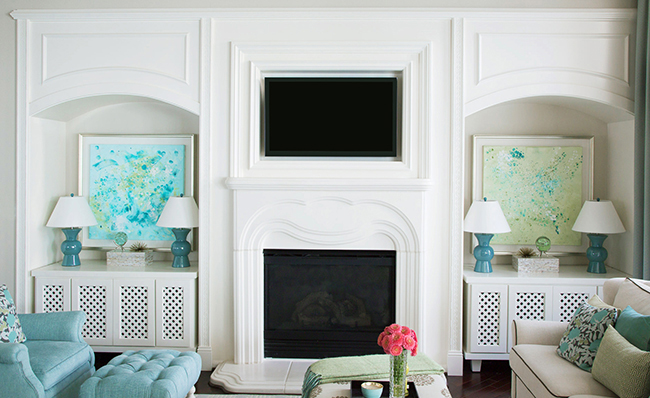 There is a story behind the artwork in my Family Room and how it became our family art project. When I was redoing the family room I was struggling finding the right art I wanted for it. I was reminded by family and friends that when I was in High School and College I dabble a little in painting. Why not create your own personal artwork?
I bought some inexpensive canvases, so I could use the texture from the original canvases as my background. Blues, greens and a touch of gold would be the paint colors, to go with the fabrics I was working with for the design of my family room. I wanted the artwork to be abstract. When I got everything ready to start, both kids came to me and said they were bored. I asked them, "Do you want to have fun today? I will let you make a big mess?" That was all they needed to help me with the paintings.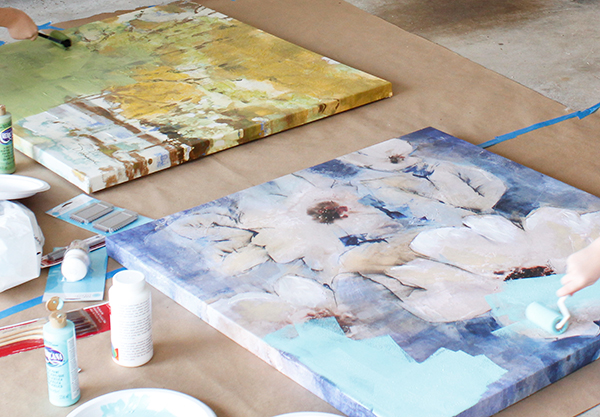 We started with the background. They happen to be my in kid's favorite colors. My daughter was very into blue at that time so I had her paint over the canvas a base blue and my son painted his green, which is his favorite color. I then talked to them about abstract art. I wanted them to understand that art is interpretation and should make you feel happy when you see it. I showed them a few examples to help them understand it.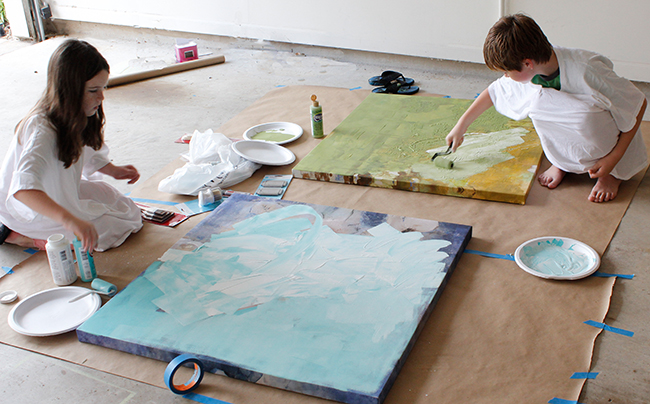 Then came the fun! My daughter was into this right away. She went first and started dabbing and dotting it and flicking the paint brush to leave splatters. She ended with little dabs of paint using bubble wrap, in a mix of blues, greens, whites and metallic gold paint. Her painting came together in a very free spirited way.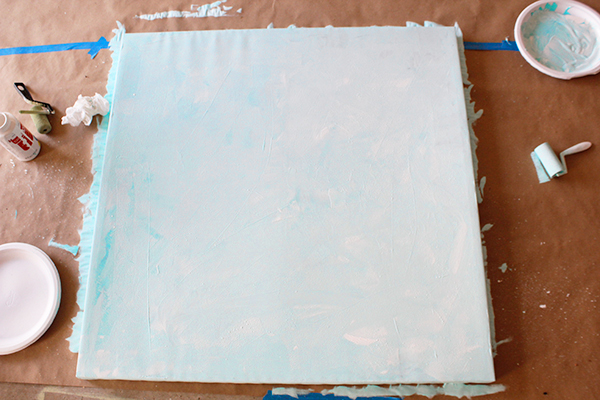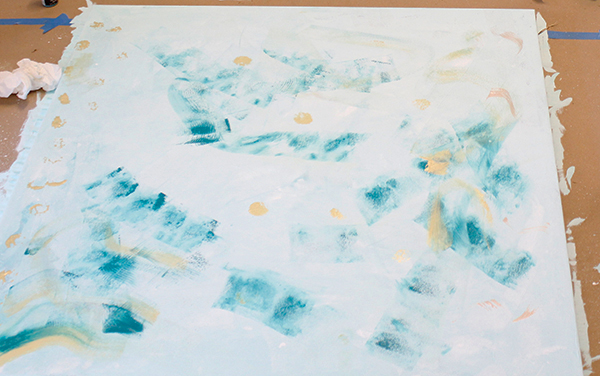 When she was finished, I could see the joy in her face. I asked her what she called her painting, she said "Celebration".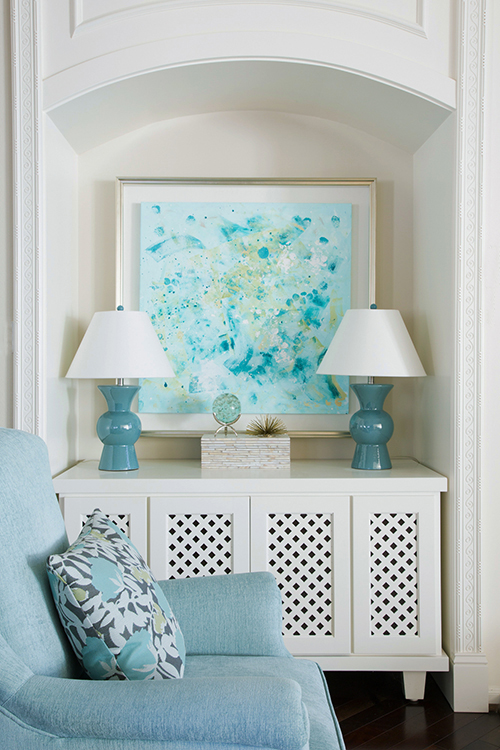 My son doesn't like a mess so much and is my analytical thinker. He started trying to paint a tree. I then told him the story of Jackson Pollock and his drip paintings. If loose change and other items would fall out of his pocket onto the painting he would leave it. My son was on board after that. He took his time and thought about each dot, splatter and stroke.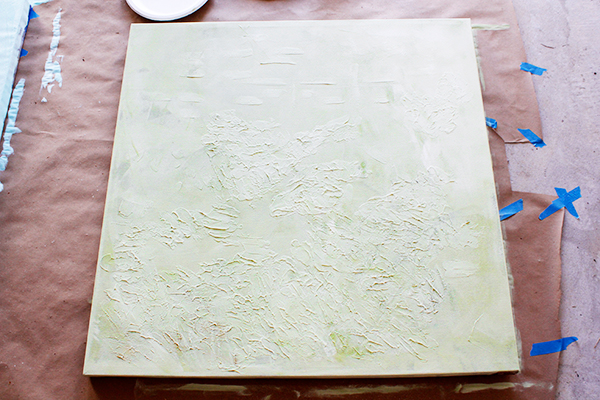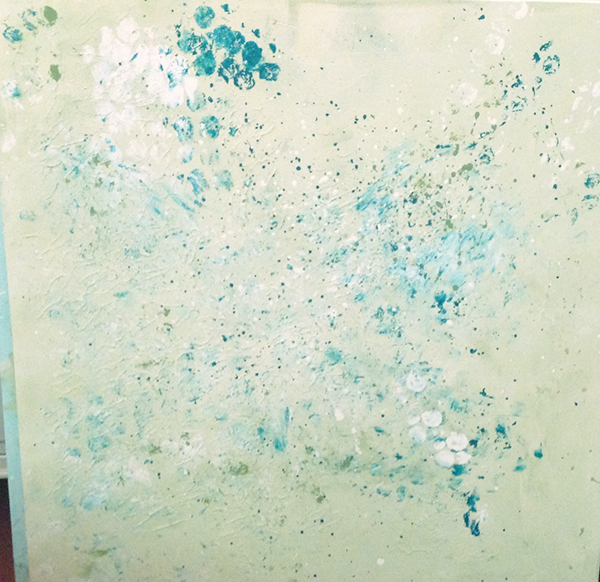 He was so proud. I then asked him what he call his painting, he said "Rain". Can't you see it Mom? The painting looks like a rain drop splattering on the ground.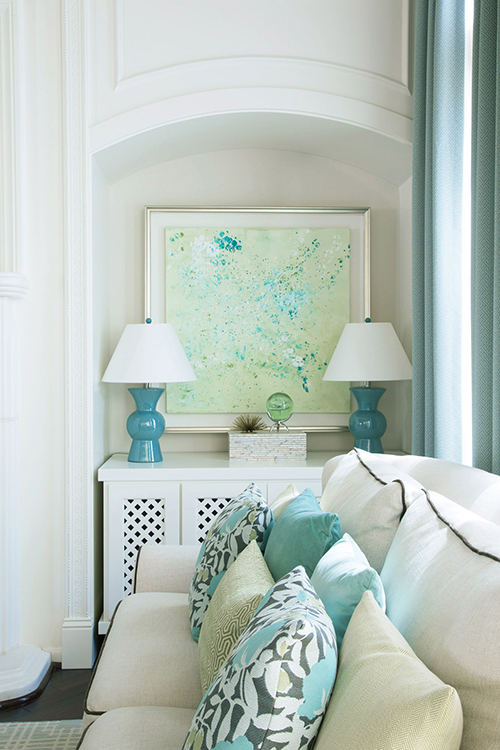 I loved the way they both turned out. So much so, that I proudly framed them and displayed them as the focal point in the room.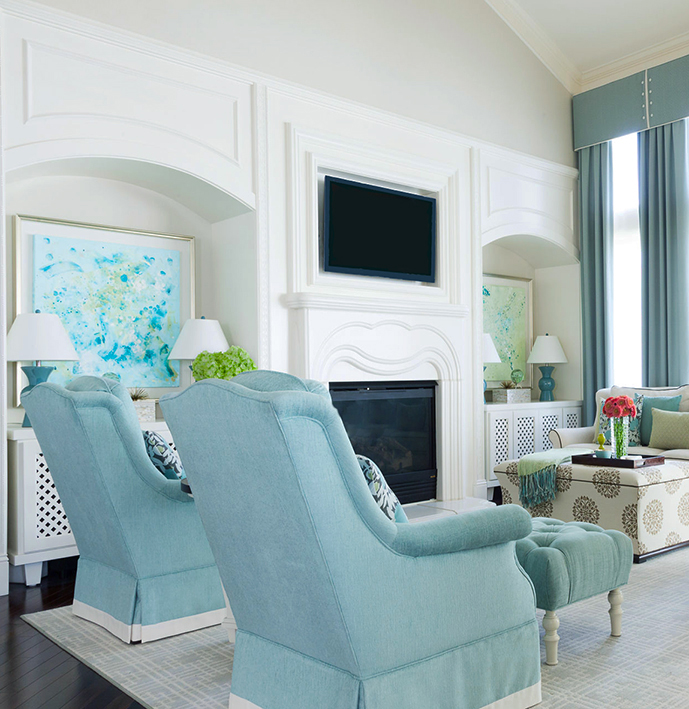 They trick our family and friends by asking them look at what Mom bought for the house. Friends generally will say, "nice" and smile. Then my kids will ask "Who do you think artist is?" And then say it was created by them. We get "oh my how beautiful" once they know.
Art is such a personal thing and when it tells a story and represents who you are it is that much better. This doesn't mean everyone needs to be a painter, but I feel art should represent something about you and your family. It needs to be something that you like and makes you feel house proud. For the kids and I, it has created a very special memory we can keep forever.
Happy Everything! Karen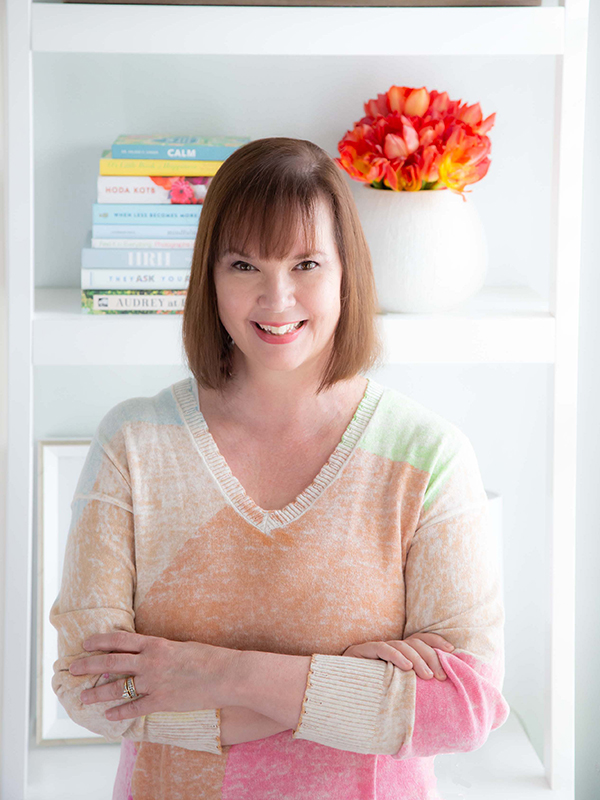 Imagine walking into your living room to find your two-year-old covered in marker along with your beautiful ottoman! I learned that lesson the hard way and redesigned our home around the family's lifestyle. I am committed to bringing you the very best of what I'm living and learning, as well as making it fun.
Our interior design services cater to your family's real-life living.
Get your guide to decorating a family-friendly home!
Karen shares with you her best design advice on how she creates beautiful family-friendly spaces with her clients.