The client wanted to brighten up her Guest Room. So we did just that – out with the old leftover furniture that most guest bedroom's inherit, and in with updated and fun pieces.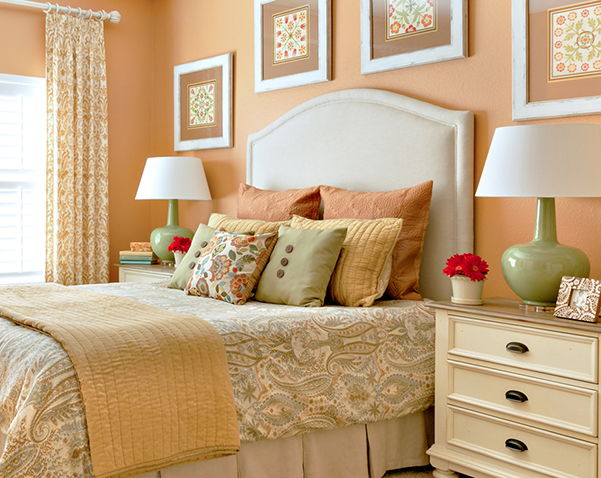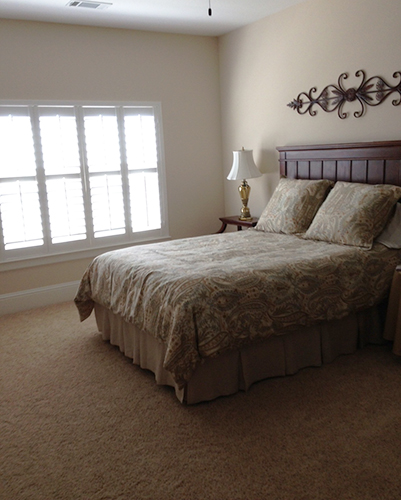 To achieve this look we started with color on the wall Sherwin Williams Rustic Adobe. Lighter furniture and an upholstered headboard softens the room. With pops of color and pattern in the artwork over the bed adding some fun elements, mixed with complementary apple green ceramic lamps. Drapery panels hung higher than the window (to hide the builders decision to put in in standard height windows in a higher ceiling room). The room wasn't really big, but we were able to add a small reading chair in the corner. Gives it that warm and friendly touch.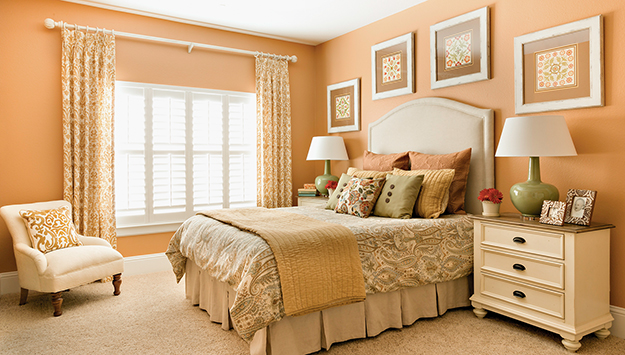 I think this room is happier… don't you!
Click her for more posts about this home interior design project
Happy Everything! Karen