Marker Girl Makeover – Just Add Color Game Room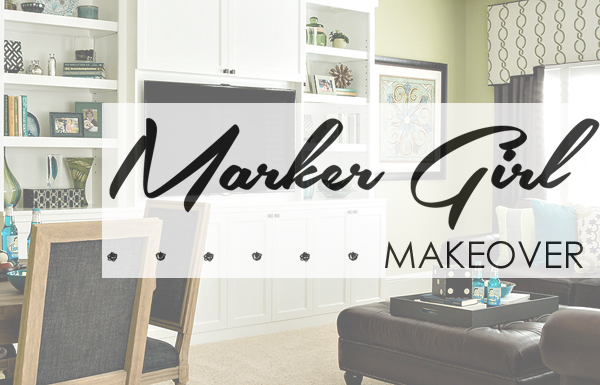 This colorful Game Room makeover was for a family with older teens. The traditional leather sectional was purchased by the client, she wanted to really add life to the room.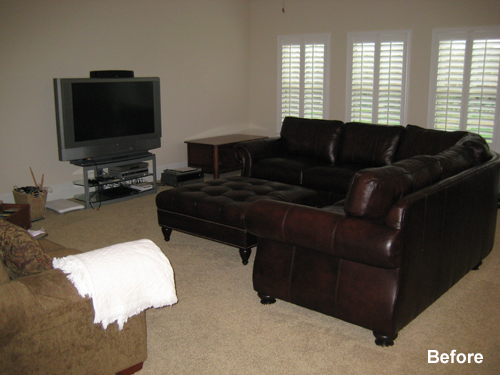 Here's how I did it… I started by not using any more dark brown elements to the room instead chose the palette of charcoal, black, white, blue and green.

We went with a lighter wood table and chairs adding the charcoal with the chair fabric.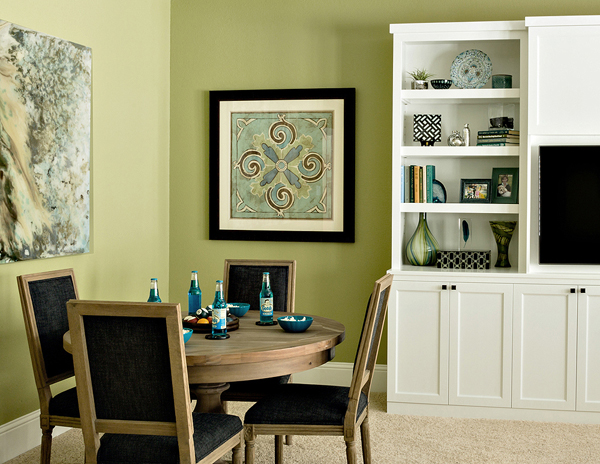 The drapes were also in the charcoal color and with a touch of green in the cornice. The walls were painted Sherwin Williams 6423 Ryegrass, pillows and artwork were added to really punch up the color in the room.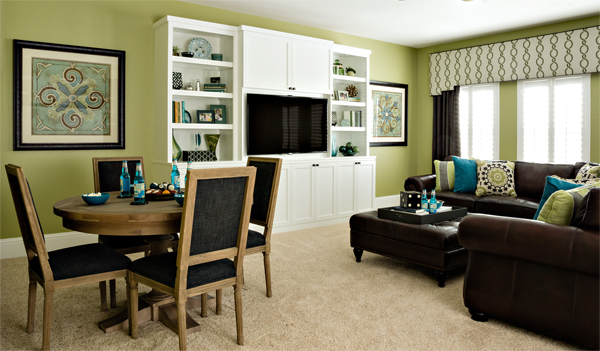 The TV wall needed a large custom piece built to house the TV and video game equipment. We added personal touches with family photos and highlighted it with accessories that tied in the textures and colors in the room.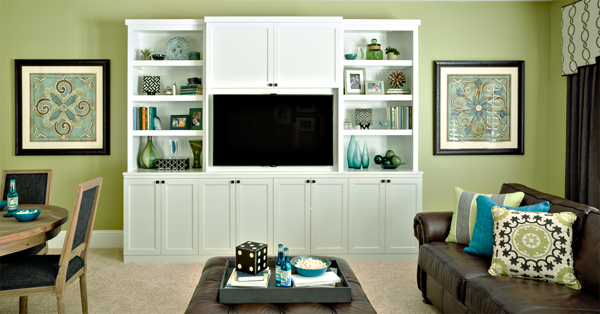 The back desk area was customized to give a finished look and tied in with the TV cabinet.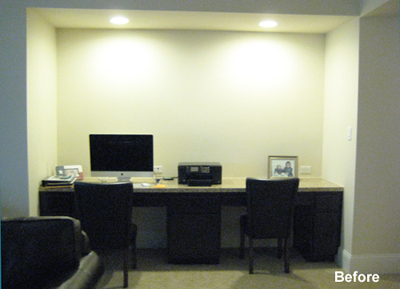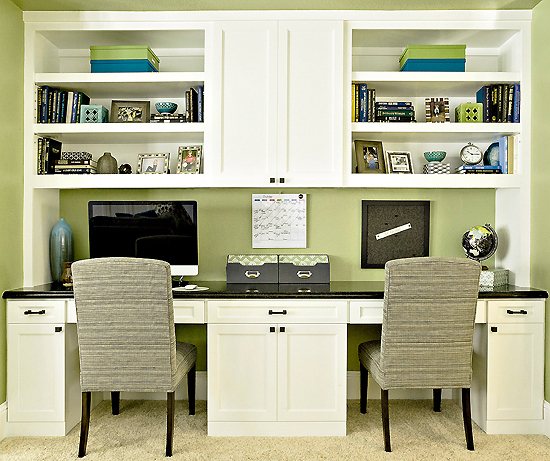 We added a console to the back wall with black and white photos of the family again giving that personal touch to the room.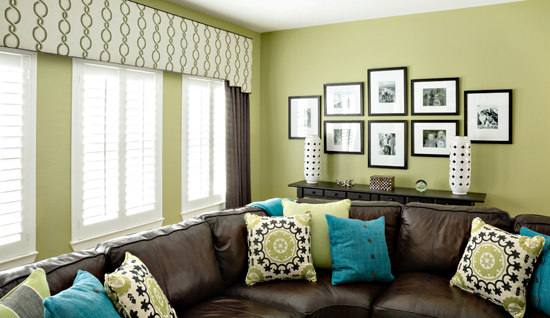 I really like the way this turned out. Taking a traditional piece and really giving it a uplift with a colorful modern theme.
Click here for more posts about this project
Happy Everything!
Karen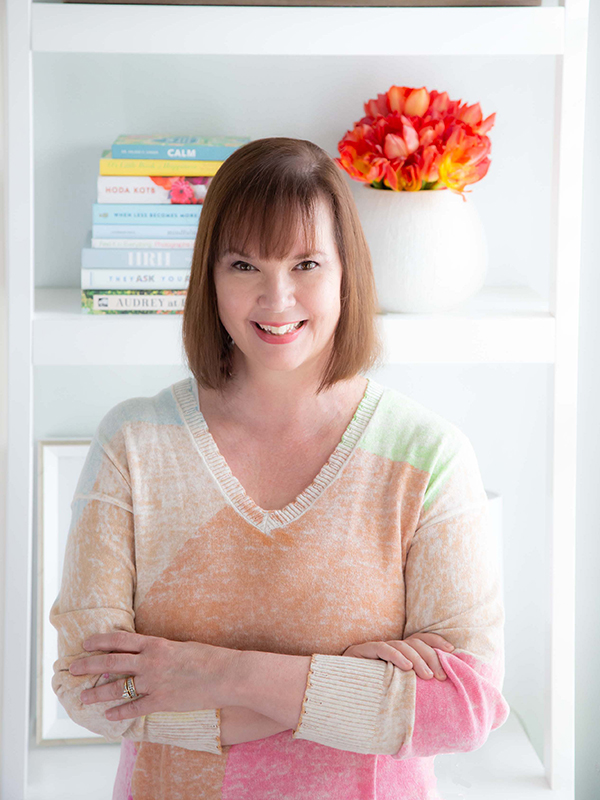 Imagine walking into your living room to find your two-year-old covered in marker along with your beautiful ottoman! I learned that lesson the hard way and redesigned our home around the family's lifestyle. I am committed to bringing you the very best of what I'm living and learning, as well as making it fun.
Our interior design services cater to your family's real-life living.
Get your guide to decorating a family-friendly home!
Karen shares with you her best design advice on how she creates beautiful family-friendly spaces with her clients.