How To Hang Art Correctly
Art is what I find to be so important to finishing a space, but hanging art incorrectly can make the space look not well-designed.
It is a common design mistake I see in a lot of homes. With quite a few years of being in the design business, here are my best tips for hanging art correctly.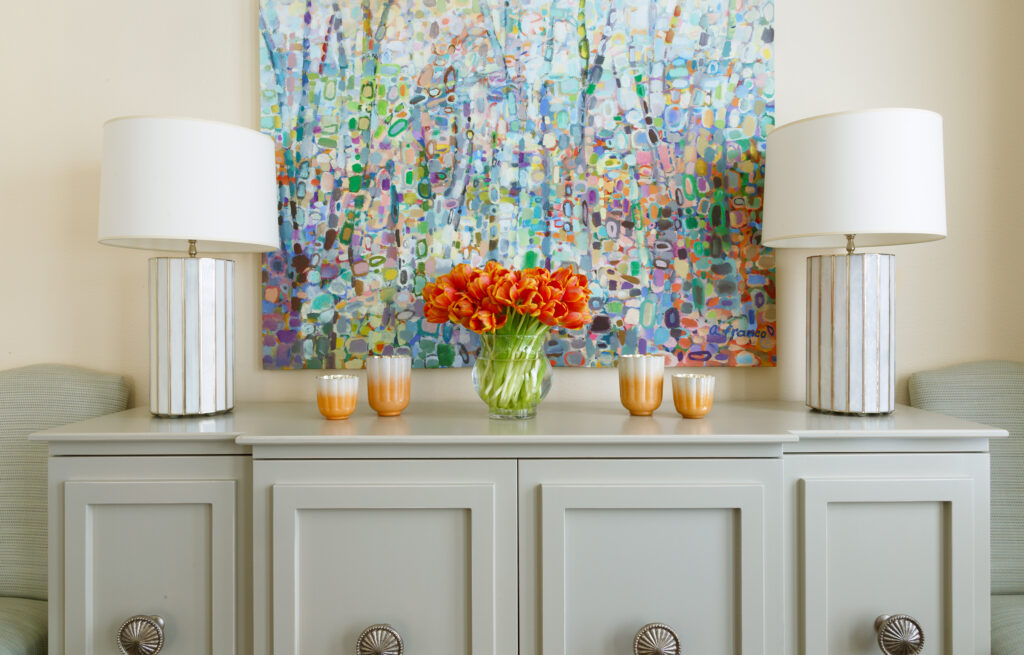 It has been said that you should hang art at eye level. Whose eye level? I generally like to hang art with the center around 57″ – 60″ inches.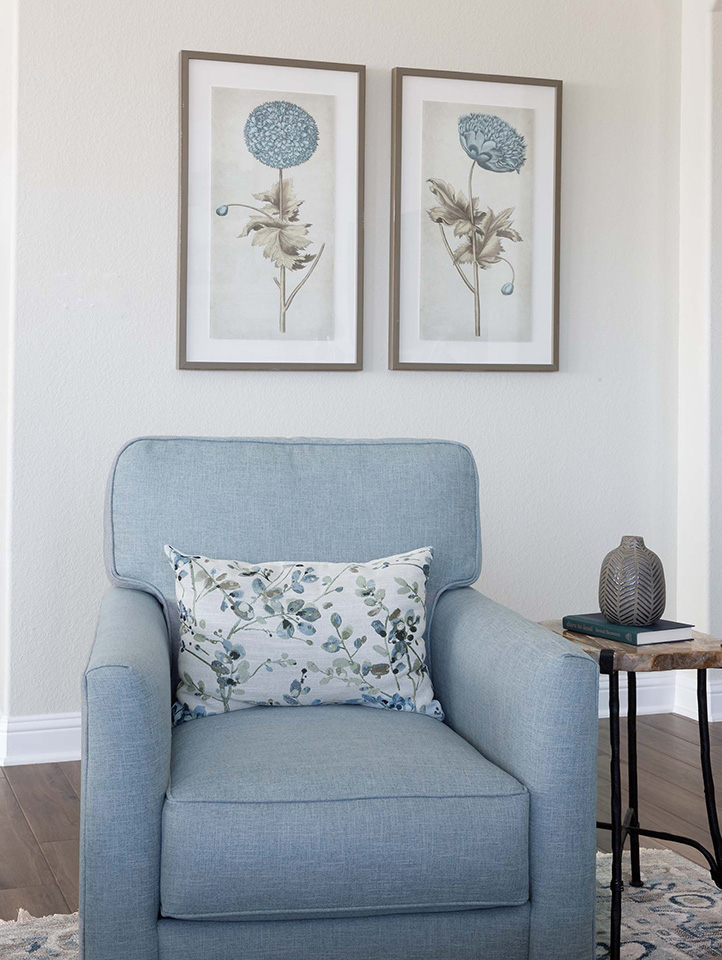 Typical spacing between art pieces is from 2-6 inches. 2″ inches for a smaller wall width and 6″ for a larger.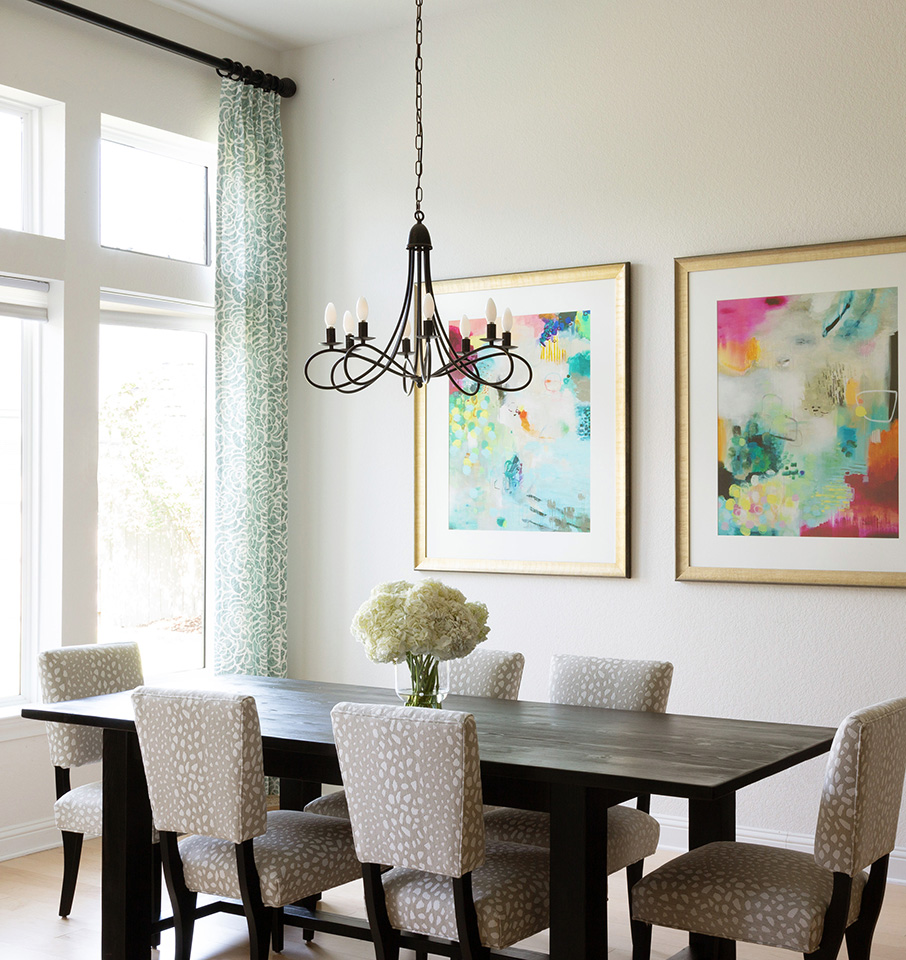 The piece or set should be approximately 2/3 the width of the furniture.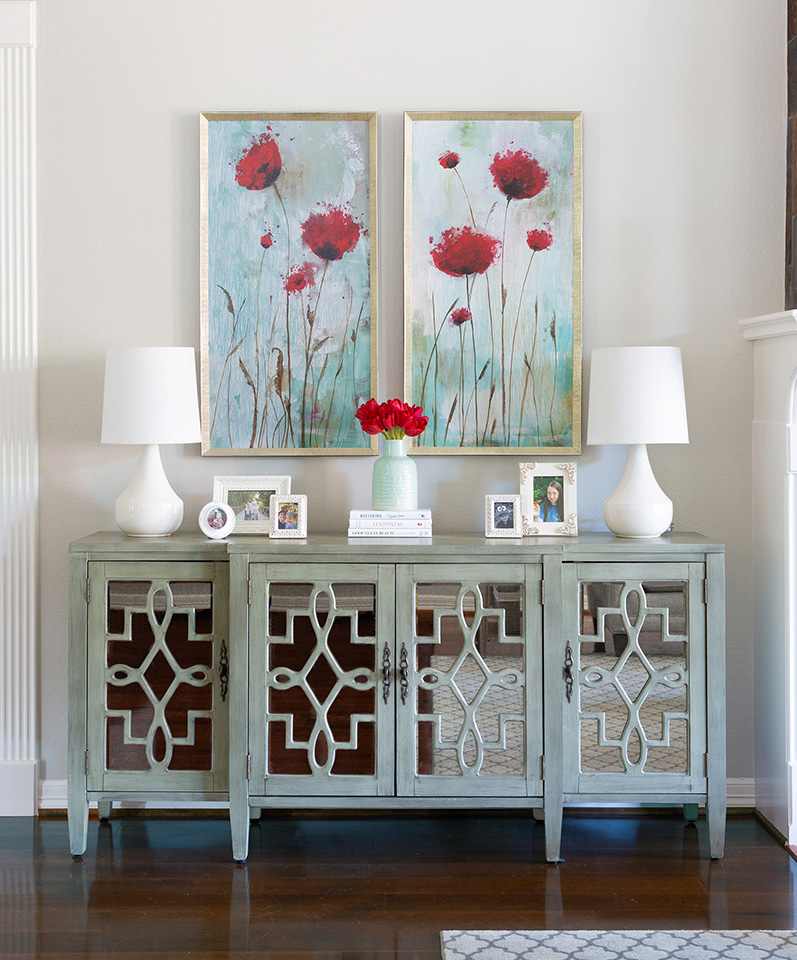 For hanging above furniture like chairs, sofas, and beds, sit and mark where the tallest person in the family's head hits and then hang it about 2– 4 inches above that.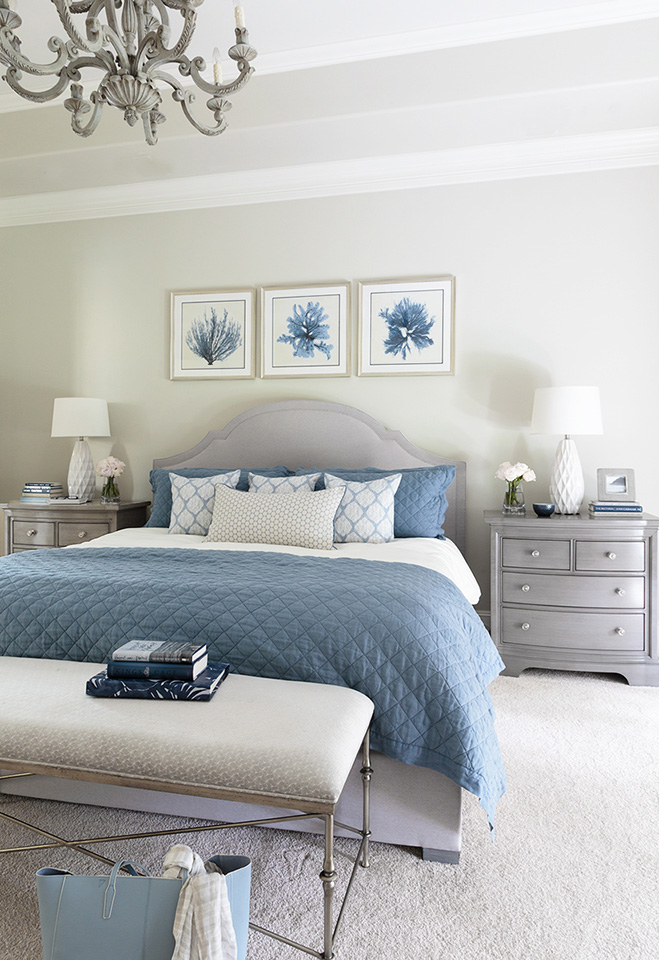 When hanging a group of three or more, start with the center and work your way out. Use the floor to the bottom of the picture for the measurement to ensure they are the same height.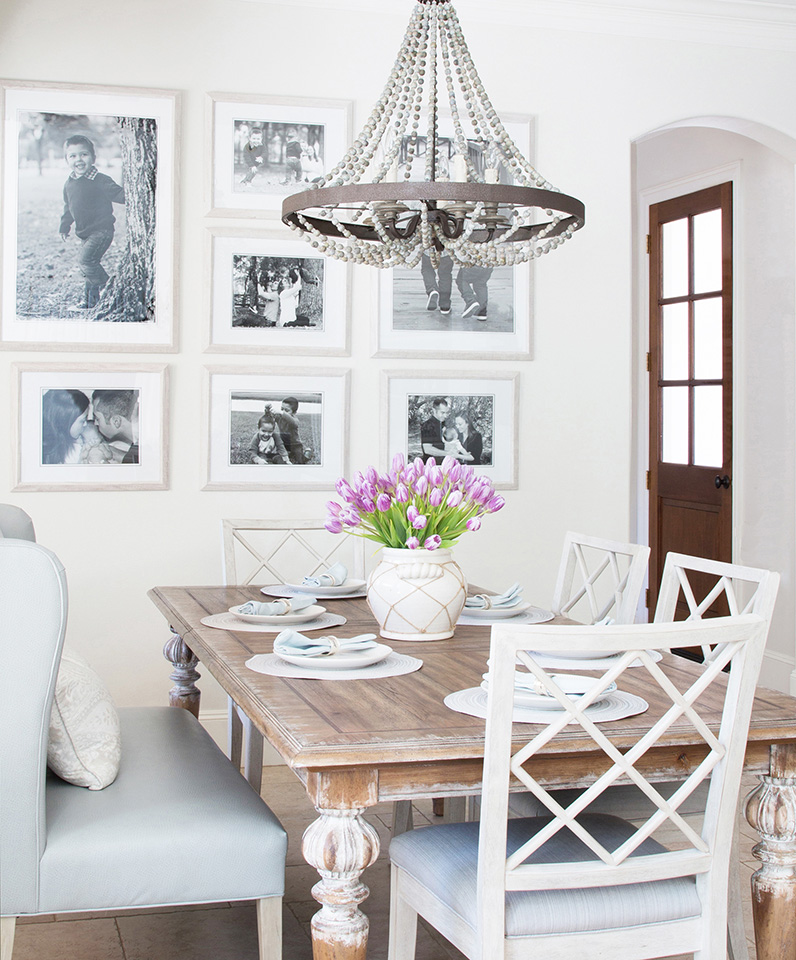 Always consider the scale of your space when hanging art.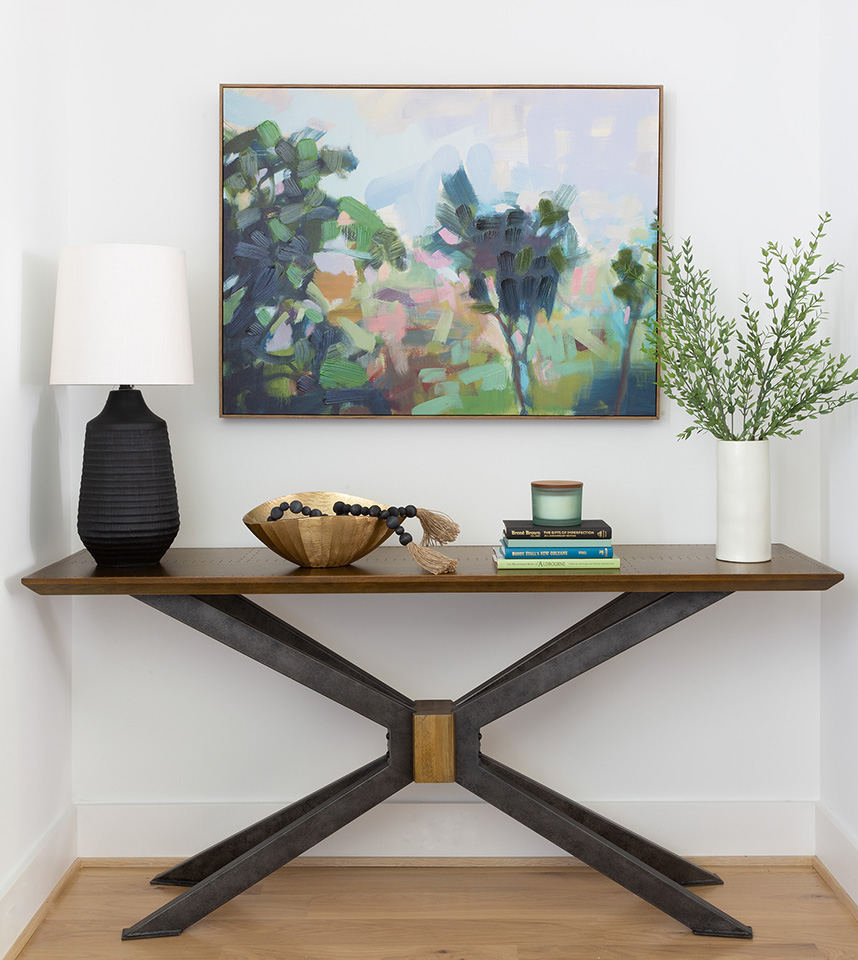 I always prefer to use larger artwork on an empty wall; when in doubt, go bigger, never smaller.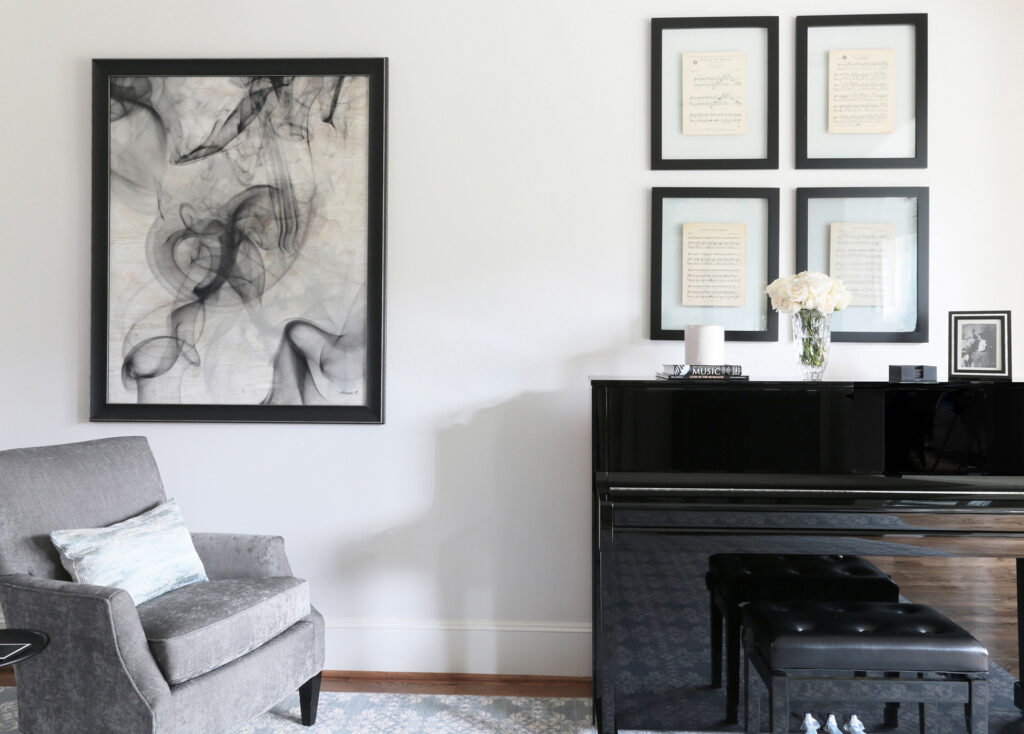 Happy Decorating! Karen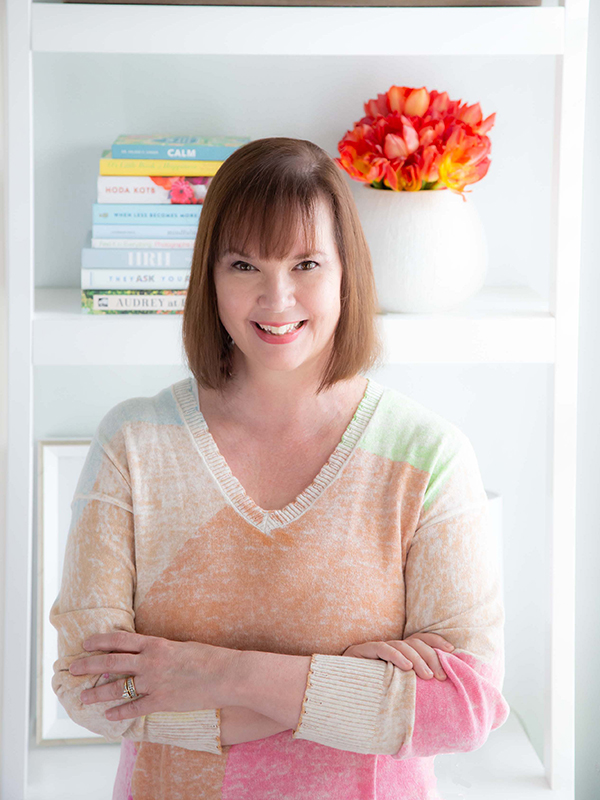 Imagine walking into your living room to find your two-year-old covered in marker along with your beautiful ottoman! I learned that lesson the hard way and redesigned our home around the family's lifestyle. I am committed to bringing you the very best of what I'm living and learning, as well as making it fun.
Our interior design services cater to your family's real-life living.
Get your guide to decorating a family-friendly home!
Karen shares with you her best design advice on how she creates beautiful family-friendly spaces with her clients.