Oak Forest New Build Reveal Pt 2 -Exterior, Entry, Mudroom, and Bathrooms
I am back this week for part 2 of our Oak Forest New Build reveal. This house was built with a busy family in mind. Using a minimal style but keeping it family-friendly. To see part 1, click here.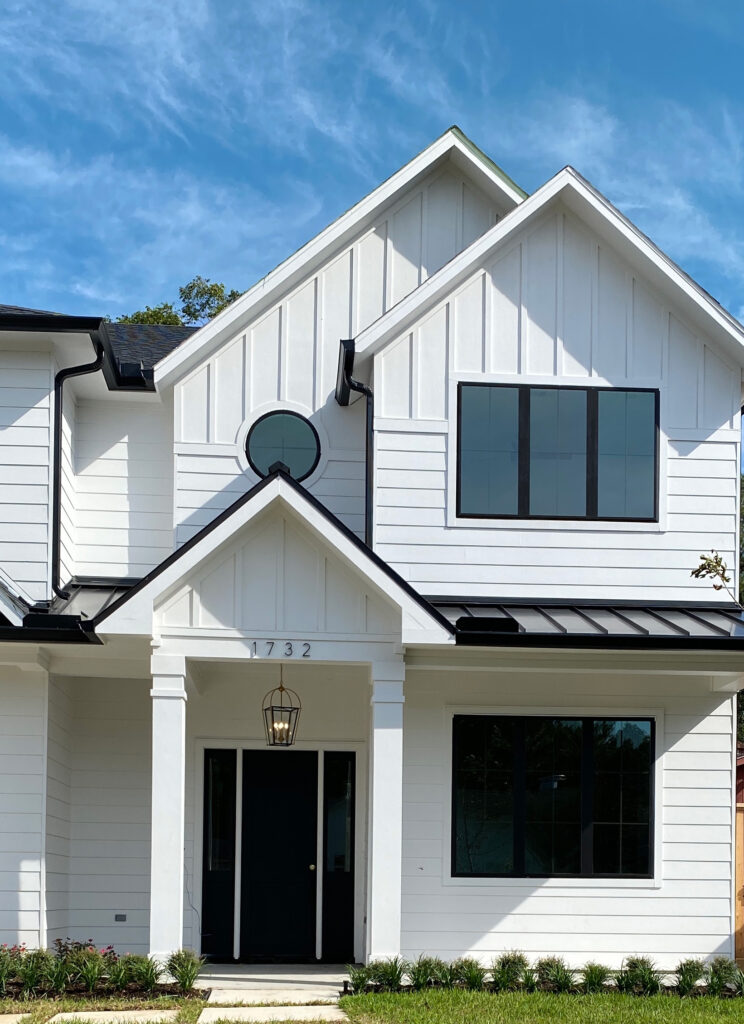 Exterior
My client likes a modern look, so the exterior really starts off the color palette inside. Painted the siding in Sherwin Williams Pure White and then added touches of Tricorn black for contrast with doors. I opted to bring the landscape of green and warm wood into the home to break it up.
Entry
A colorful art canvas was hung over a metal mixed wood table (Four Hands) to make a fun, bold statement when you first walk into the home.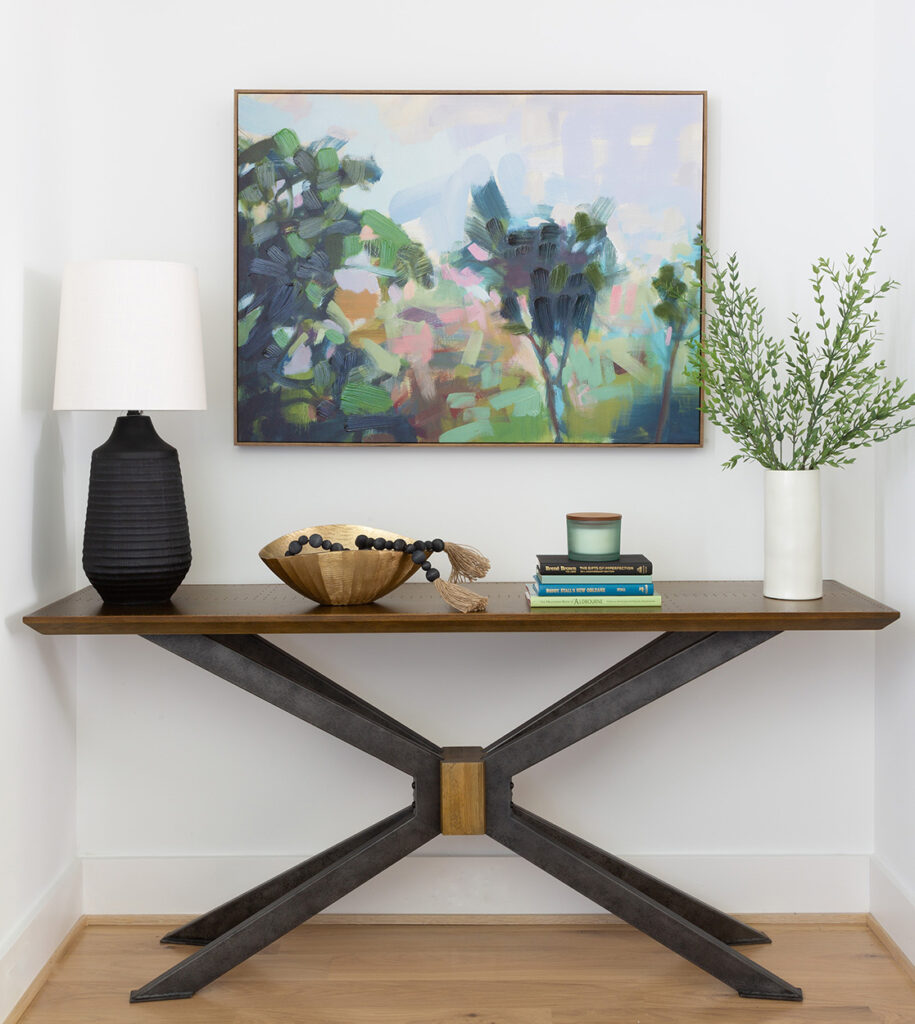 Mudroom
Fun black and white tiles were added with custom mudroom cabinets to store those items when you first come in from the garage. These items tend to get left by the door or stairs.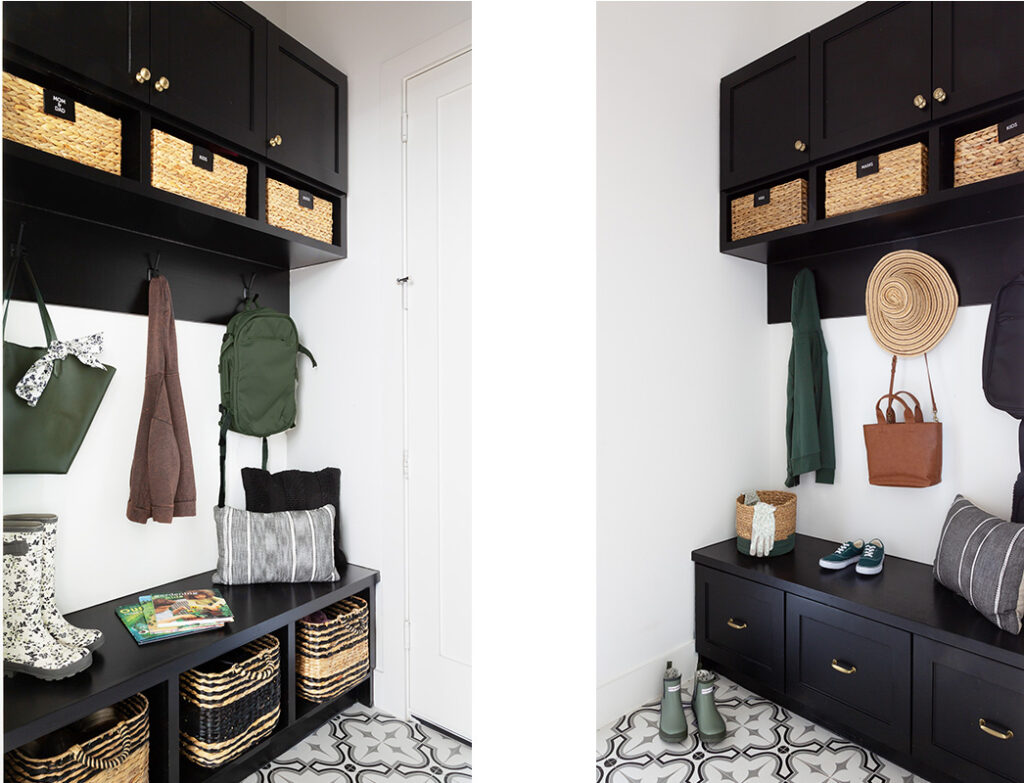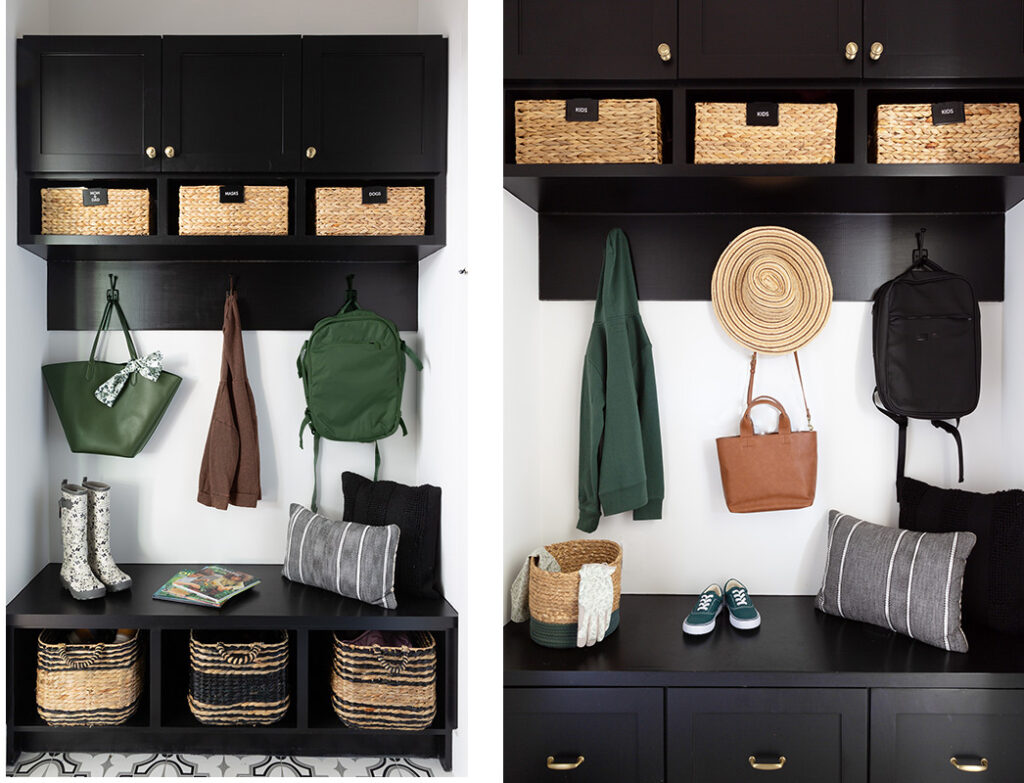 Bathrooms
My client opted for clean and simple for their bathrooms. To keep a fresh minimal style. But some fun elements like pattern floor tile and color for cabinetry.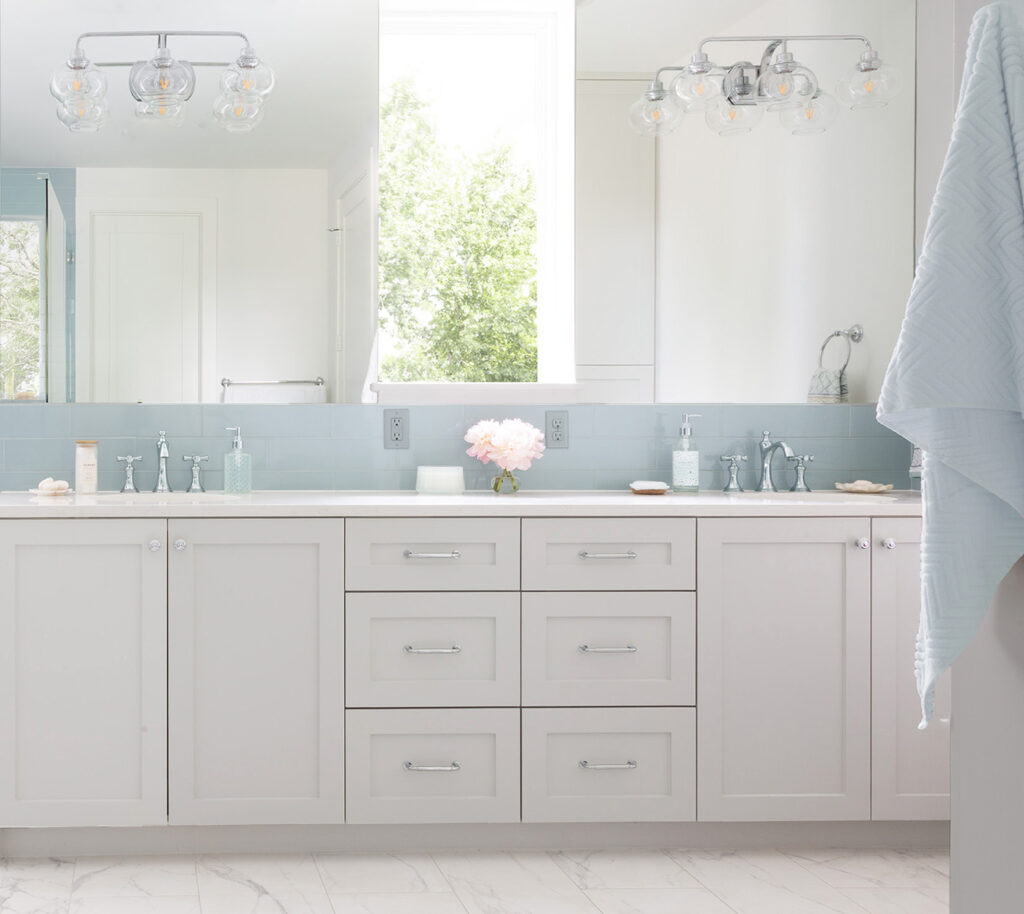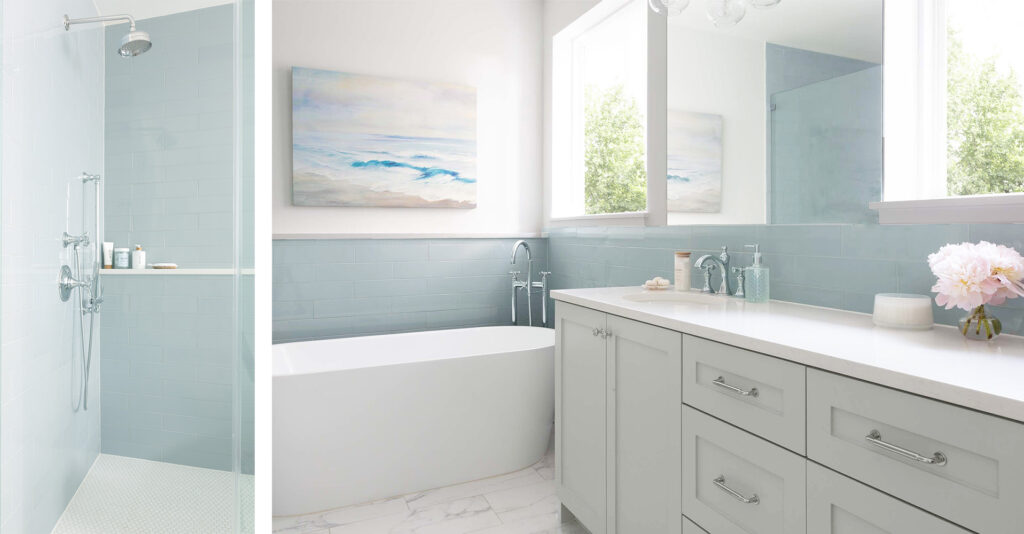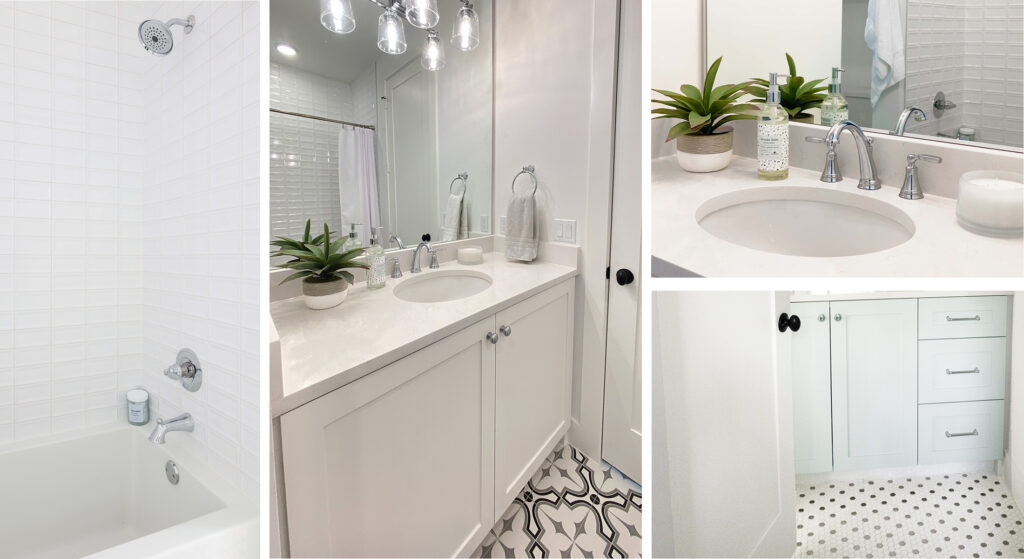 What a wonderful Project to work on
My client hired a wonderful organizer to help with the move Charming Spaces a big shout to her and the custom builder On Point Custom Homes, who made this design process a wonderful experience for us.
What my client had to say…
Thank you for all your help pulling together the selections for our new home. You were on top of things throughout the process, and we appreciated the detailed checklists and recaps that were given to us with your service. Now that the furniture has been installed, I couldn't be happier with how everything looks! Milena and Jonah – Houston, TX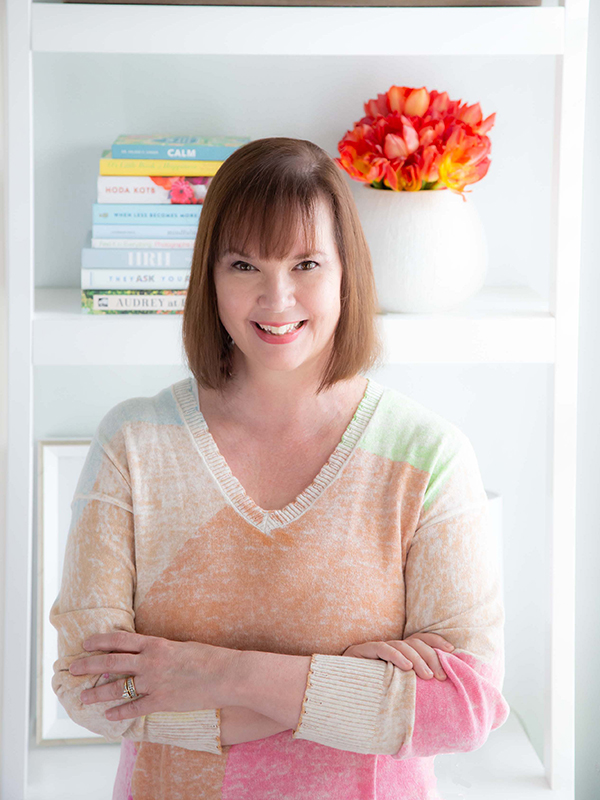 Imagine walking into your living room to find your two-year-old covered in marker along with your beautiful ottoman! I learned that lesson the hard way and redesigned our home around the family's lifestyle. I am committed to bringing you the very best of what I'm living and learning, as well as making it fun.
Our interior design services cater to your family's real-life living.
Get your guide to decorating a family-friendly home!
Karen shares with you her best design advice on how she creates beautiful family-friendly spaces with her clients.