Unique Storage Solutions For Your Home
Do you have problems making storage areas work for you in your home? Sometimes it is a matter of thinking out of the box. Here are a few areas and ways to create new storage areas for your home.
Small Space – With this client's very small family room and since they enter their home every day through the front door, we needed to find a solution to add storage. So we opted to have a mudroom in the entry. Creating a bench seat right when you walk in with family photos on top made the side storage not feel so cluttered. And creating storage sections for each member of the family allows for a more organized space.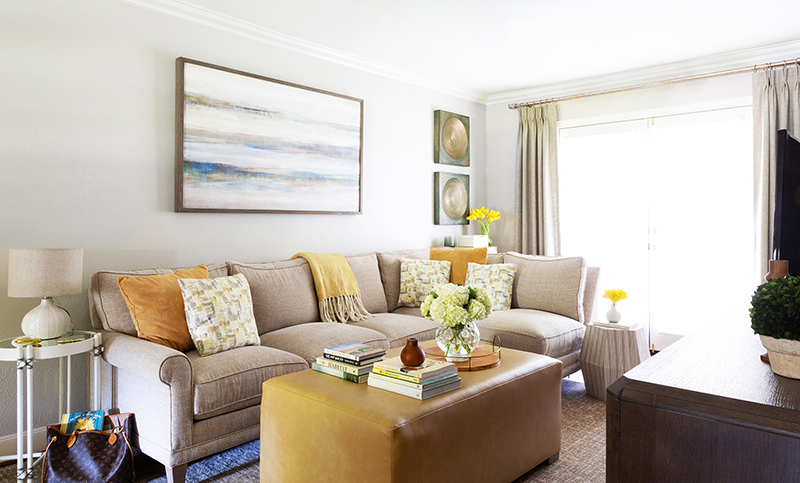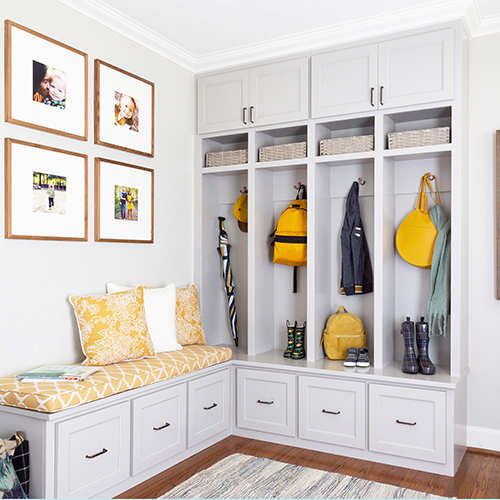 Marker Girl Family-Friendly Small Home Tour
Odd Spaces – (In my own home) What to do with the odd area the builder decided was a good idea for a TV? I had it closed in and made into a closet with a custom-made barn door for an easier way to open and close the closet space in my Gameroom. TV is now where it should be across the room. All of the games, art and crafts, gift wrap, and holiday upstairs items are stored here in the closet for easy access but out of sight most of the time.  It is all organized using the Container Store's Elfa System. I love it so much.
Here is the floorplan and how we changed it. Think of ways you could make storage into a dead space in the room. Barn doors can help eliminate the opening door challenge you can have when wanting to do this.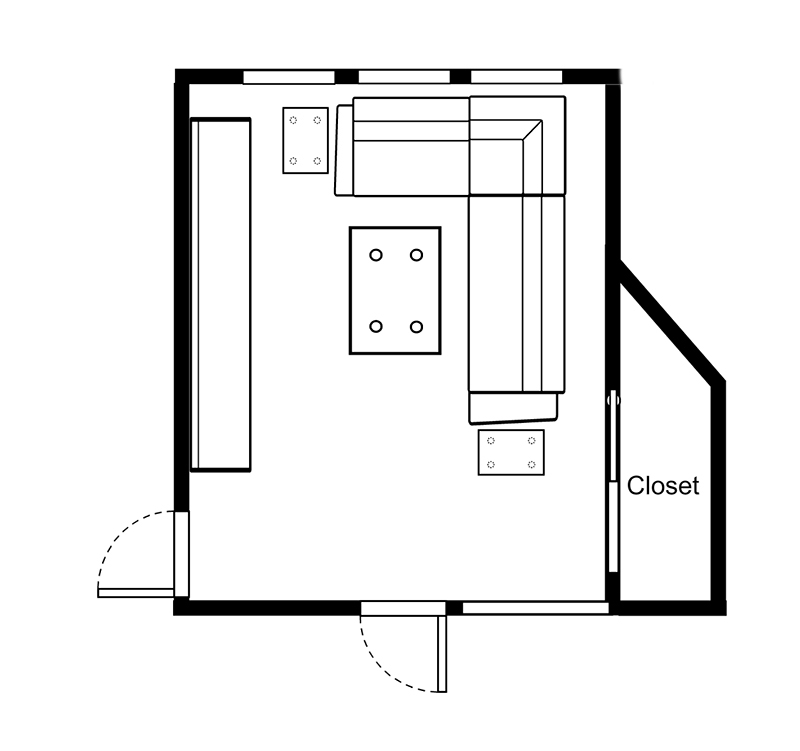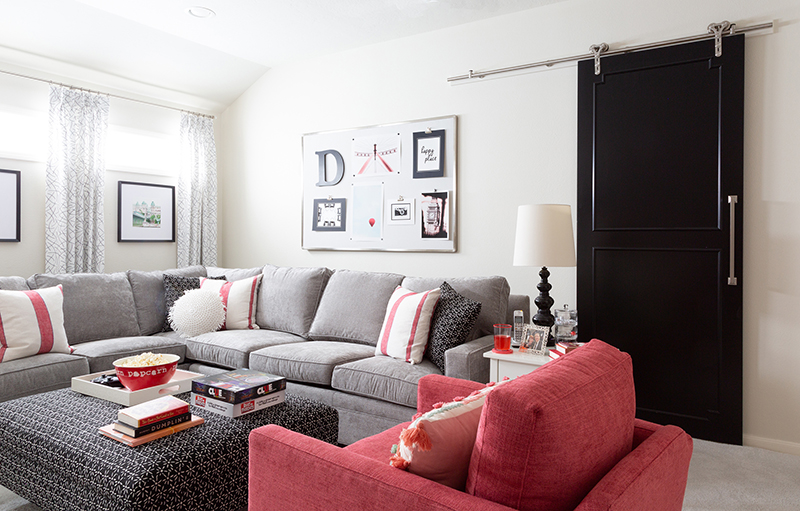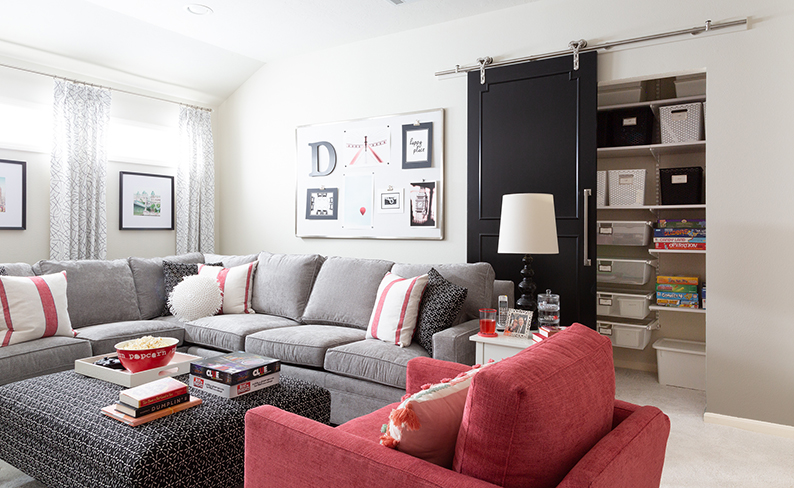 Marker Girl Karen's Home The Game Room
Under The Stairs – My client wanted to make the small angled space intended for an extra Den storage space. In the south, we actually call this a keeping room. Where you keep people out of the Kitchen so you can work and they can still socialize with you.
They wanted this space for their little ones to be able to play while Mom and Dad work in the Kitchen. So we utilized the under the stairs space by opening it with shelving for toys and books.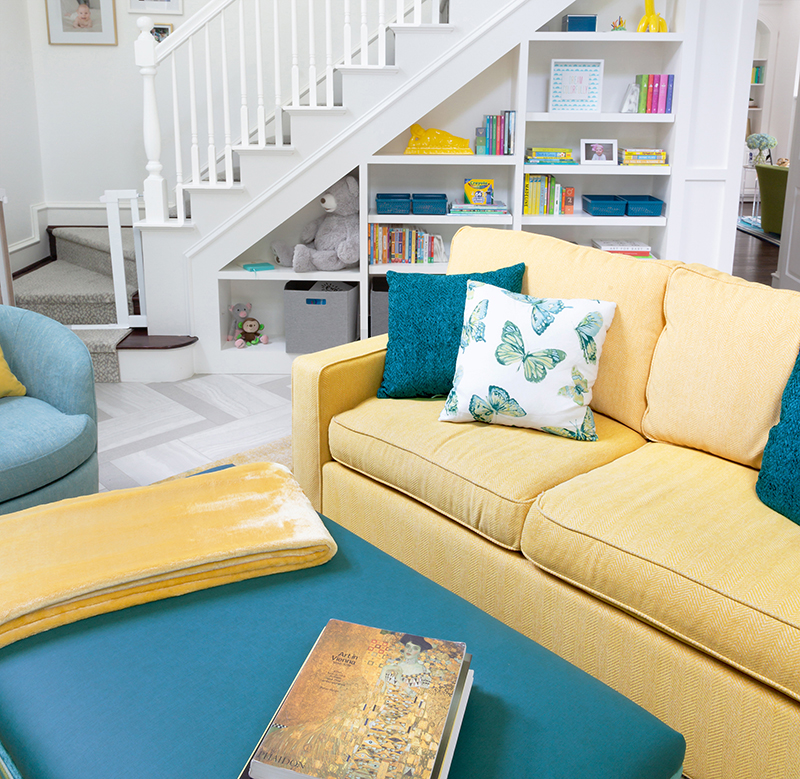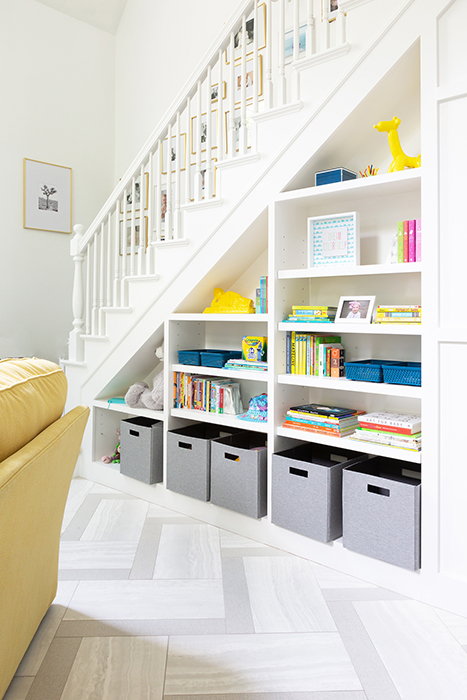 Marker Girl Modern Family Makeover The Den
Small Space Mudroom Solution -Don't have space for a mudroom? See if you can utilize a corner of your laundry to create a small area. I did that with my laundry room used this little space to create a small mudroom area.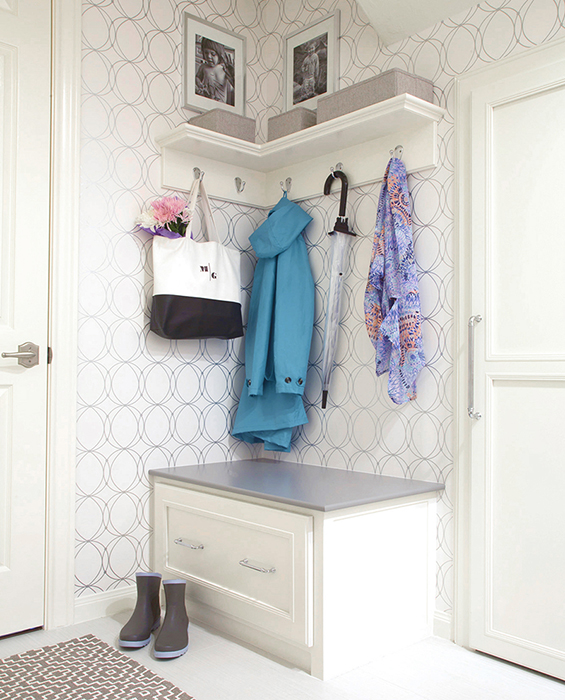 Karen's Home the Laundry – Mudroom
Bathroom Storage – I wanted my undercabinet in my powder bathroom to be more organized, so I designed these to have pull-out drawers. This is so I can store more items like extra toilet paper, soap, and towels.  If a guest is a real snoop they will get a happy surprise.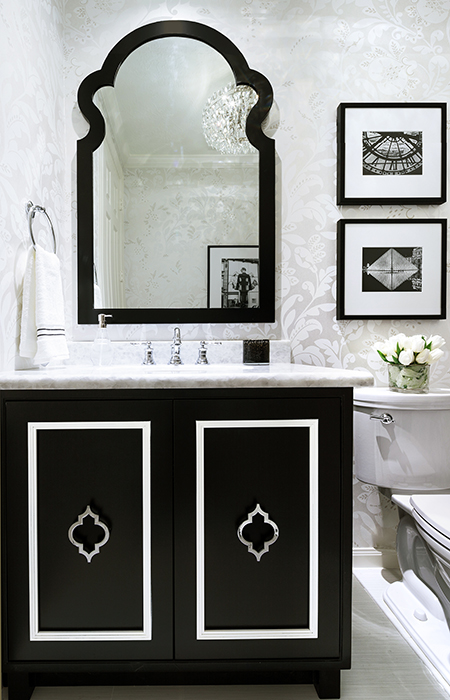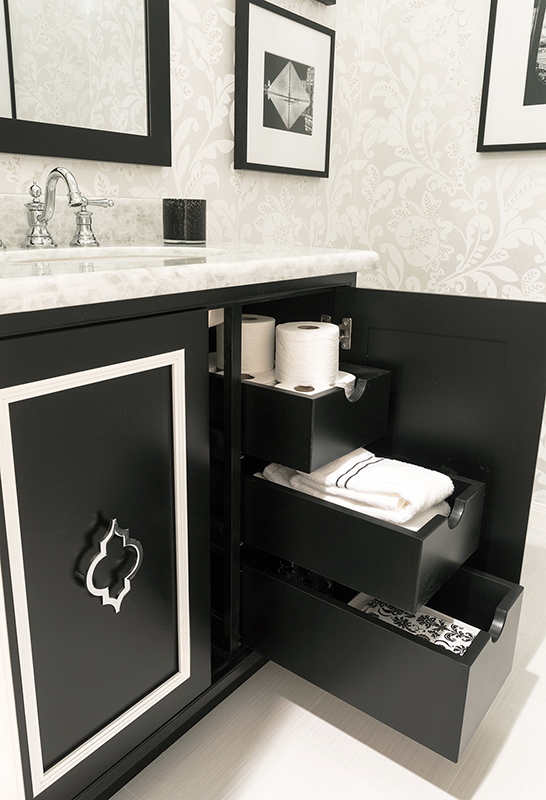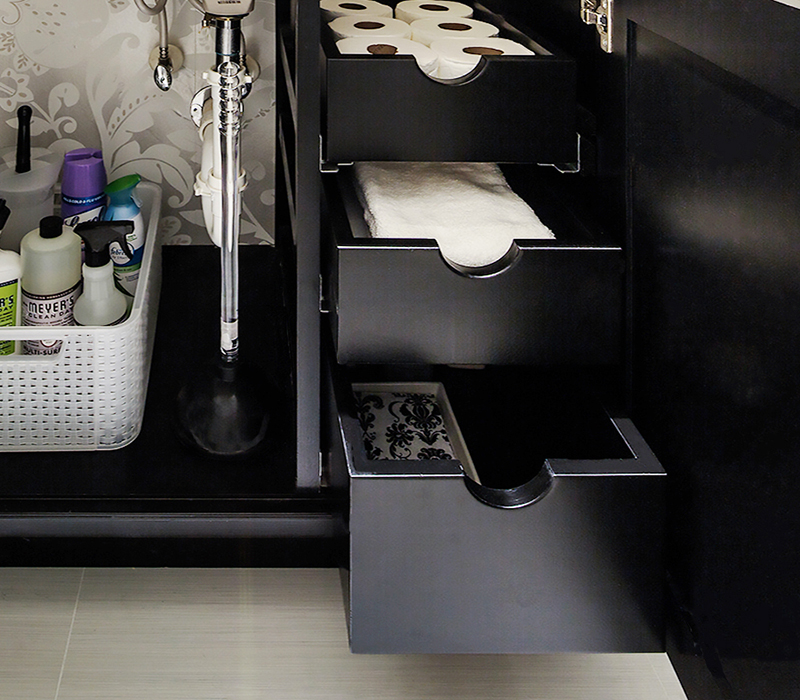 Karen's Home The Powder Bathroom
If you are struggling with storage look around and see how you may be able to think out of the box to solve your problems. I hope these get you to start thinking.
Happy Decorating! Karen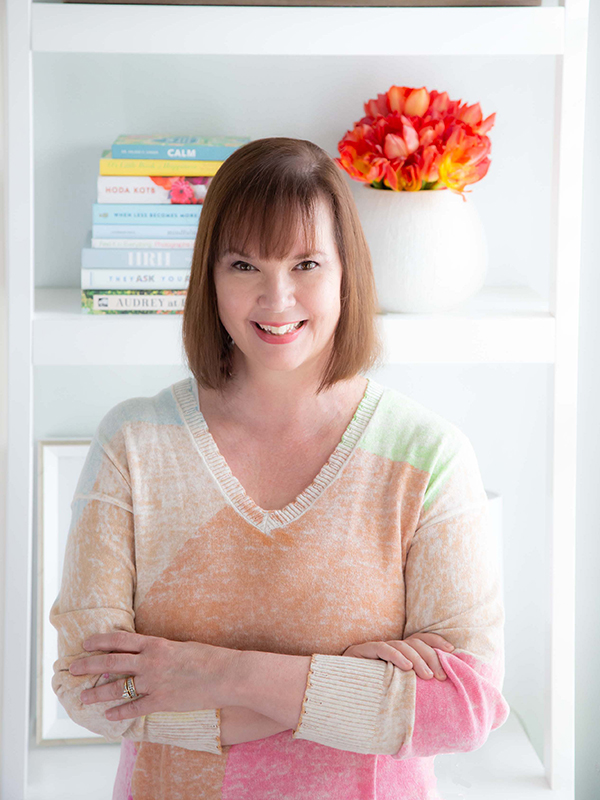 Imagine walking into your living room to find your two-year-old covered in marker along with your beautiful ottoman! I learned that lesson the hard way and redesigned our home around the family's lifestyle. I am committed to bringing you the very best of what I'm living and learning, as well as making it fun.
Our interior design services cater to your family's real-life living.
Get your guide to decorating a family-friendly home!
Karen shares with you her best design advice on how she creates beautiful family-friendly spaces with her clients.