My Marker Girl Makeover – Powder Bath Cabinet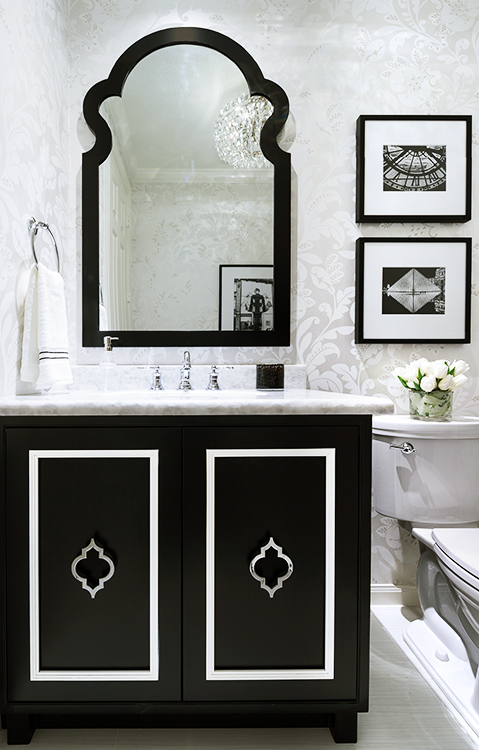 I wanted to share with you the inside of the cabinet from my Powder Room Makeover that I featured last week.
Problem
I didn't like the look of drawers for my new cabinet. I wanted a very clean modern look, but still needed the function of drawers. But how do I add them with plumbing underneath?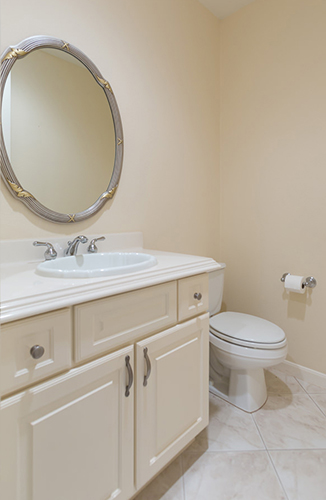 Solution
By adding pull out notched drawers inside, on one side of the plumbing.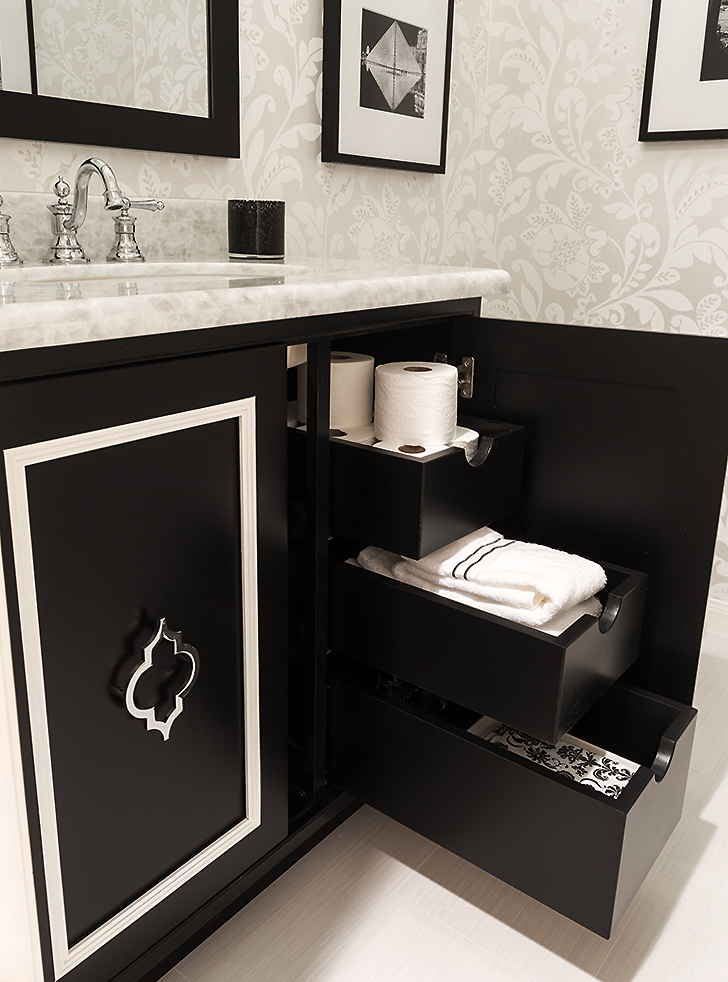 It just the right size to put toilet paper, extra hand towels and soaps. Then enough space around the plumbing for the bathroom cleaning supplies on the other side.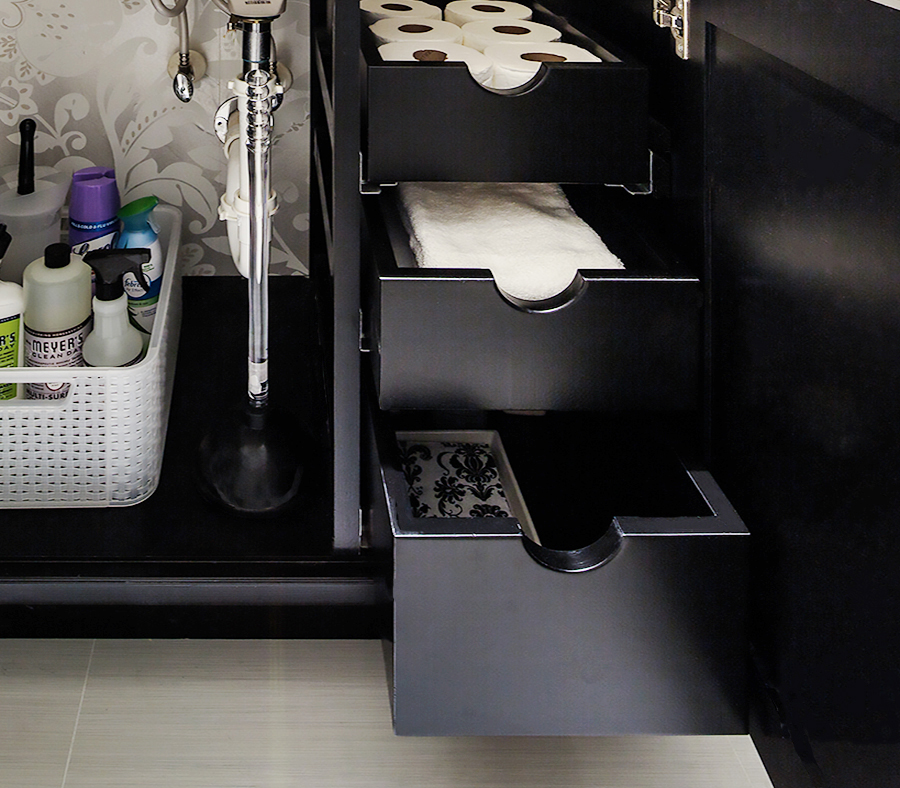 I love custom cabinetry when I can get it. It is worth the investment. Big thanks to Paul Bjork who does all of my beautiful cabinet work! All the details about this room is on our pinterest board here.
Happy Everything! Karen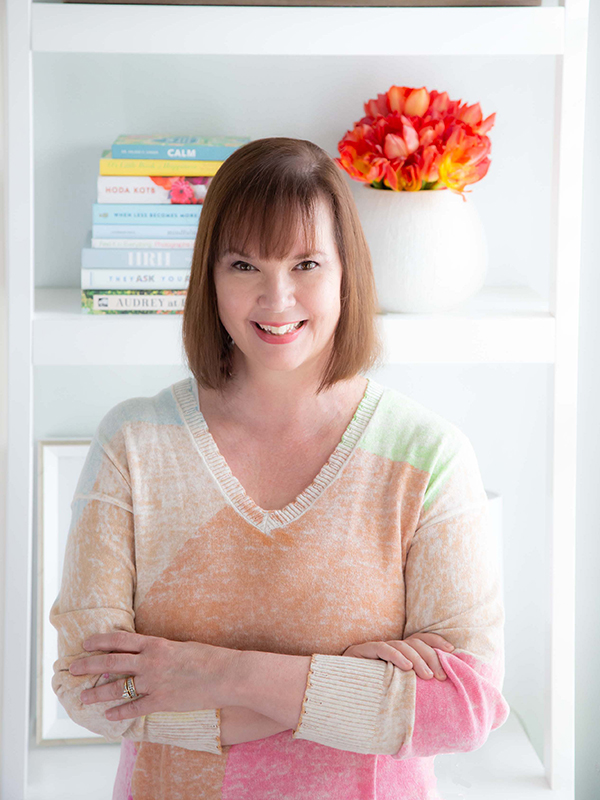 Imagine walking into your living room to find your two-year-old covered in marker along with your beautiful ottoman! I learned that lesson the hard way and redesigned our home around the family's lifestyle. I am committed to bringing you the very best of what I'm living and learning, as well as making it fun.
Our interior design services cater to your family's real-life living.
Get your guide to decorating a family-friendly home!
Karen shares with you her best design advice on how she creates beautiful family-friendly spaces with her clients.