3 Common Room Painting Questions Answered
Painting a room is an easy change to make to your space, it can also be a struggle to some. My best tip when trying to choose the right color is to pick a color after you have selected your fabrics so that choosing the right color isn't so difficult.
Sharing with you my answers to 3 common paint color questions I get asked all the time when painting your home interiors.
1) Why doesn't my paint color match the paint chip?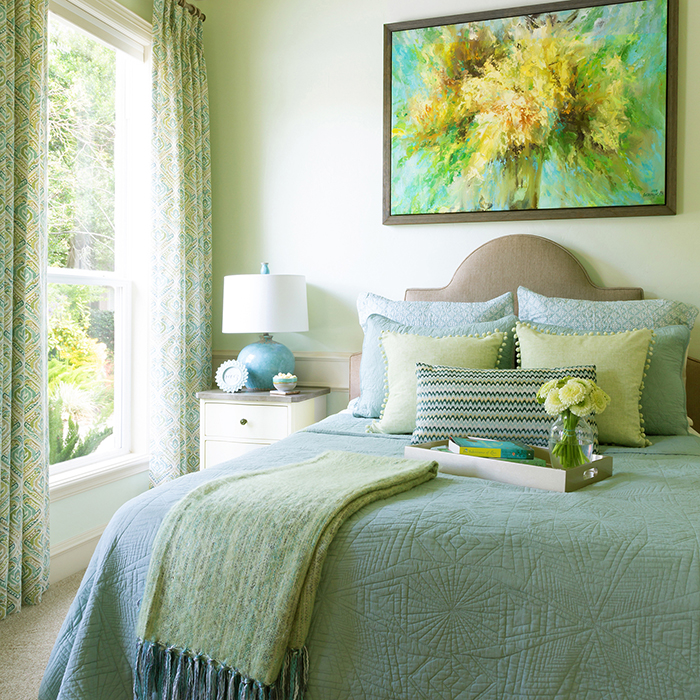 Paint chips are printed on paper or card. Different papers and cards have varying shades of white.  It will change the color slightly.  The other fact is that paper doesn't show color as intense (bright) as the paint will appear on your wall. Start with a shade lighter of what you originally like and test it on a poster board or on your wall if it isn't already painted. Painting over a color that is bright will affect the color as well. So tape the painted poster board on your door or something in the room that is neutral so it won't affect the color to see if you like it.
A Collected Home The Guest Room – Marker Girl
2) My house has an open floor plan in the main rooms. Do I paint each room in different colors or do I keep it the same throughout?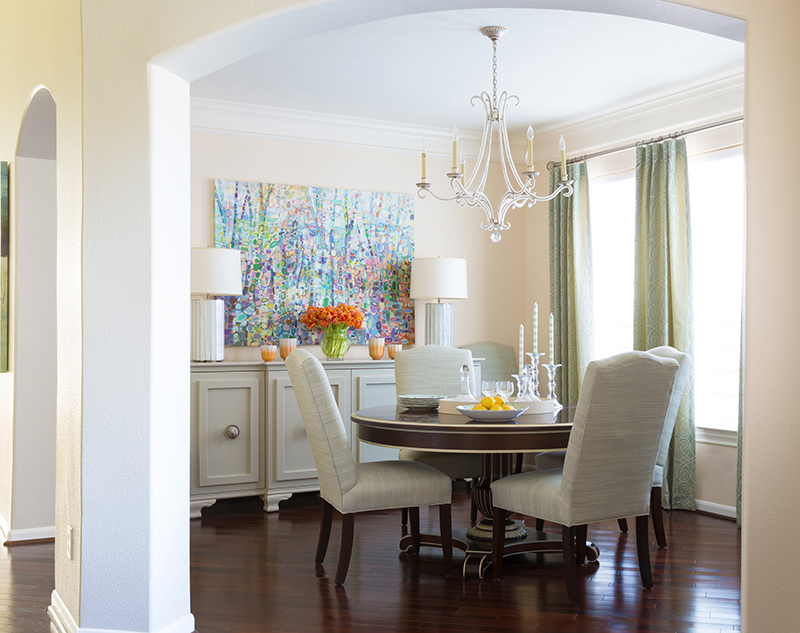 Karen's Home – The Dining Room
With open floor plans, I prefer keeping it the same color especially if there isn't a way to define where the room starts and stop within each other.  You can consider going a little darker or lighter with the color where there are walls defining the space. Color is then added through art, accessories, drapery, and other furnishings.
3) What finishes do you recommend for walls, ceilings, trim, and cabinetry?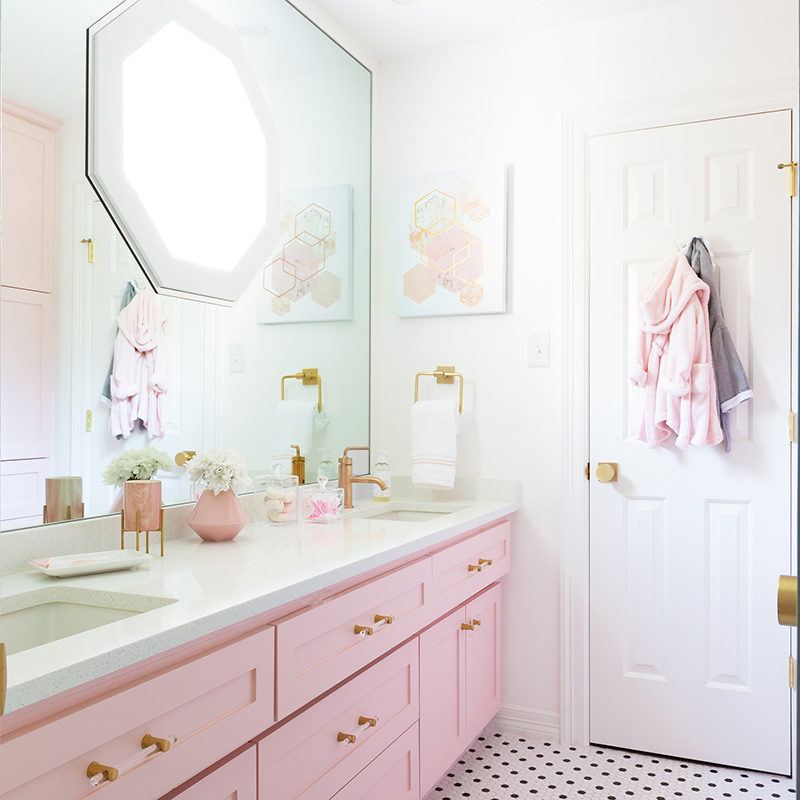 Modern Family Remodel – Girls Bathroom
The odor of fresh paint can be irritating and unpleasant that is why I do recommend Zero-VOC paint as my choice with little ones, pregnant women, and people who have severe allergies.  They have no real strong odor and are considered safer. Almost all paint brands have them.
Walls – washable flat paint which is ideal for both hiding imperfections and durability. An Eggshell or Satin is slightly more glossy than a flat and tends to make a room feel softer. It stands up well under washing. Ceiling flat paints are best you don't want the sheen reflecting down in the room. With cabinetry and trim, semi-gloss is best more durable. High Gloss is best for a more modern look.
Happy Decorating! Karen
………………………………………………………………………………………………………
If you need help with creating a family home you absolutely love, check out our services. We offer both in-home services here in Houston and virtual services for out of area clients.
…………………………………………………………………………………………………………….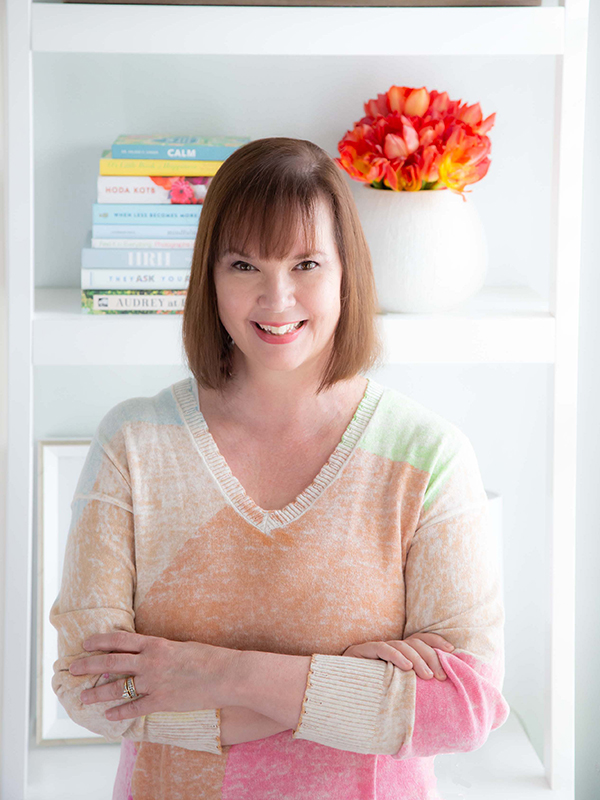 Imagine walking into your living room to find your two-year-old covered in marker along with your beautiful ottoman! I learned that lesson the hard way and redesigned our home around the family's lifestyle. I am committed to bringing you the very best of what I'm living and learning, as well as making it fun.
Our interior design services cater to your family's real-life living.
Get your guide to decorating a family-friendly home!
Karen shares with you her best design advice on how she creates beautiful family-friendly spaces with her clients.