Make an Entrance – Entryway Ideas
Check out these five welcoming entryway ideas!
1) Bold Statement- Consider painting a bold color if your entry is closed in or just add dramatic artwork and large-scaled accessories to create that bold statement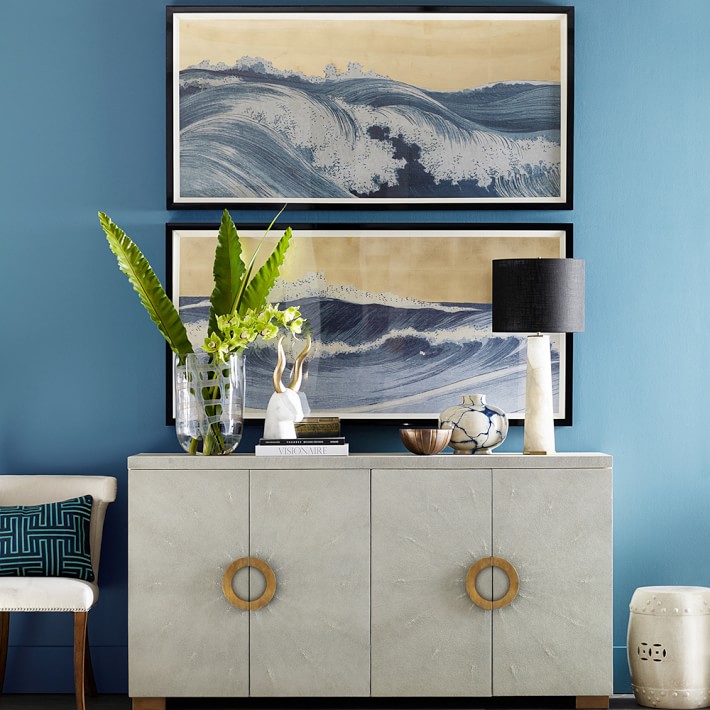 2) Personal Touch – By using my client's photos from Texas A&M where she and her husband both went to college I was able to give the entry a personal touch.  This is also a type of entry space I get often where the stairs are curved and don't give the space a complete wall to work with. Think out of the box… I found a furniture piece that fits the staircase section that isn't curved, then filled in with photos on the wall behind it. I added a lamp on the other side for height to balance it.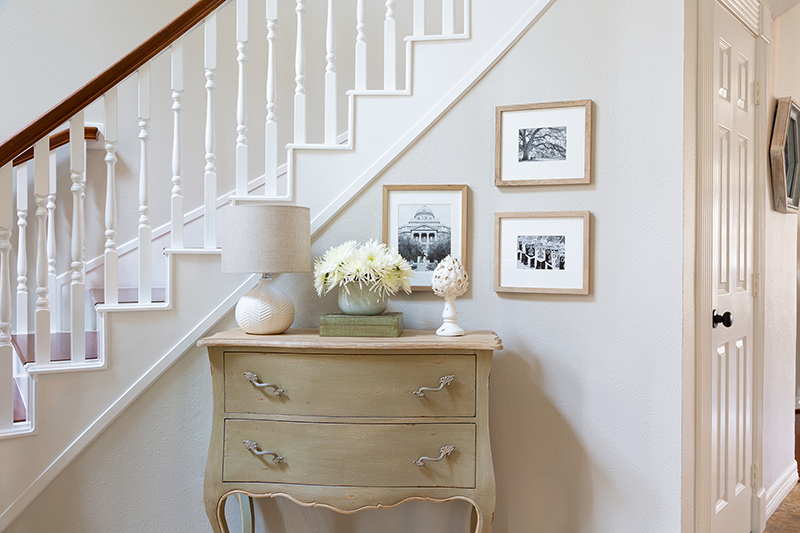 3) Family Friendly  – I really like the new collection from Studio McGee at Target. Baskets on the bottom of a console great for kids and parent's shoes.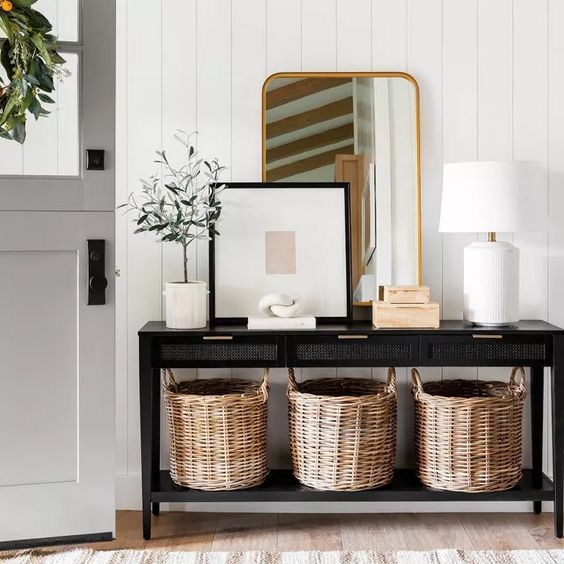 4) Multipurpose –With this small spaced home I worked on designing an Entry that could serve as the mudroom too. Since they walk through the front door. A personal touch was added with family photos. The storage was kept to the side and bench added under the photo wall to give it a decorative statement.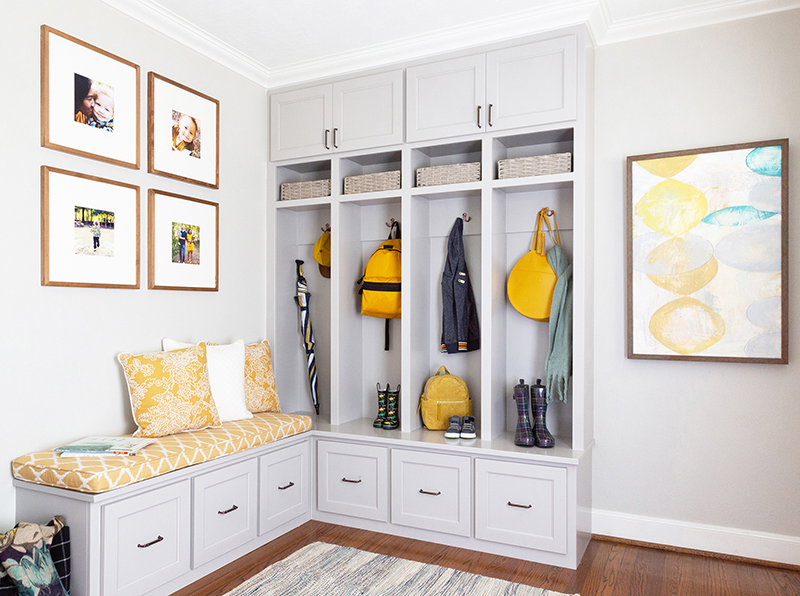 5)  Opt for seating instead of a console, it creates a very welcoming look.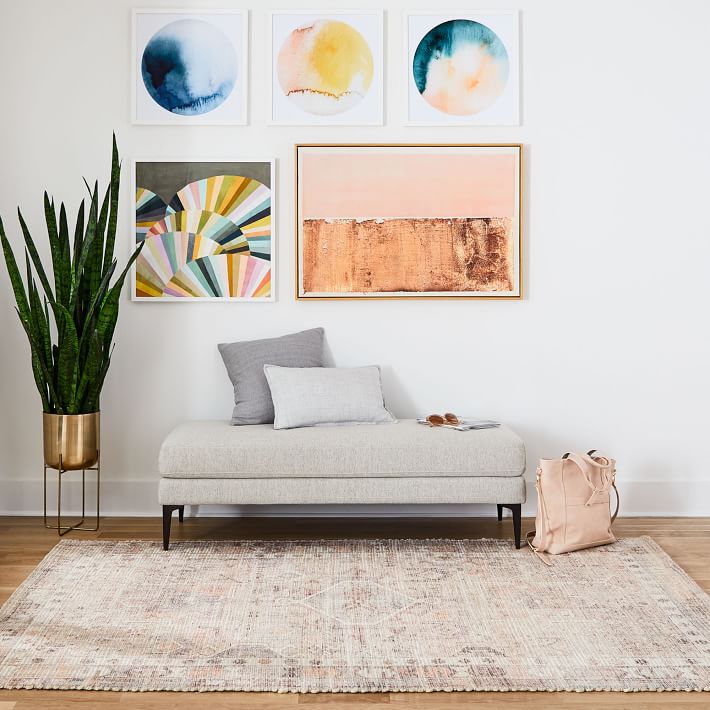 I hope these got you started thinking of ways to make an entrance in your own home.
Happy Decorating! Karen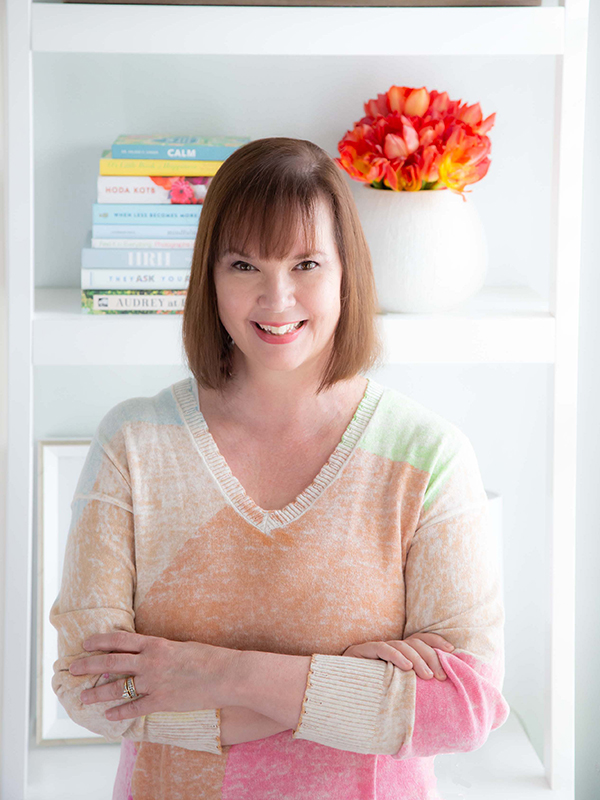 Imagine walking into your living room to find your two-year-old covered in marker along with your beautiful ottoman! I learned that lesson the hard way and redesigned our home around the family's lifestyle. I am committed to bringing you the very best of what I'm living and learning, as well as making it fun.
Our interior design services cater to your family's real-life living.
Get your guide to decorating a family-friendly home!
Karen shares with you her best design advice on how she creates beautiful family-friendly spaces with her clients.