Easy Thanksgiving Entertaining Ideas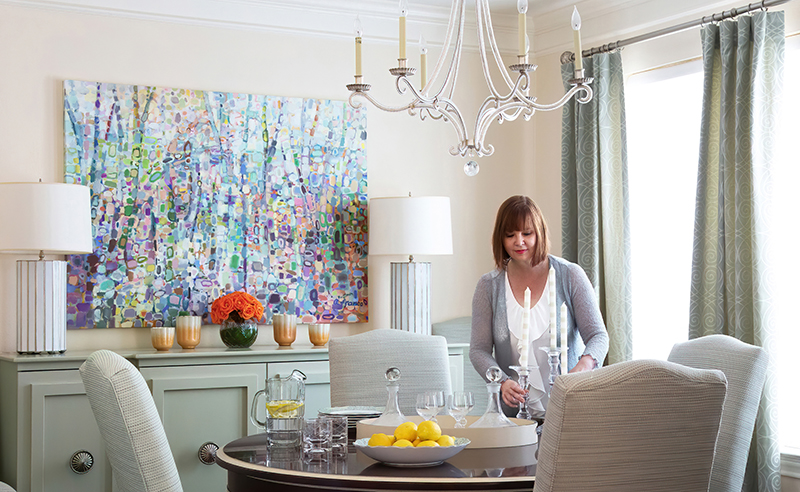 I think we can all agree that having a home we love and one that we can share with our family and friends is so important. I wanted to focus on starting off this holiday season with sharing ideas for your home that your family can enjoy. I am no Martha Stewart so I am always looking for simple quick ideas to add to my Dining Room for any occasion. With Thanksgiving one week away you may be looking for last-minute ideas to add those finishing touches to your table. I thought I would share with you a few favorites ideas I found for this Thanksgiving.
Here are my top table setting ideas I found for Thanksgiving.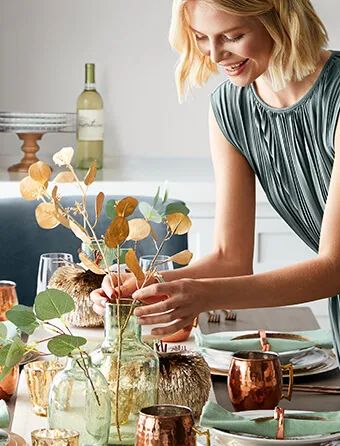 If you have a cooler palette love this idea from Pier 1 eucalyptus with warm golds and coppers. Here is their idea board.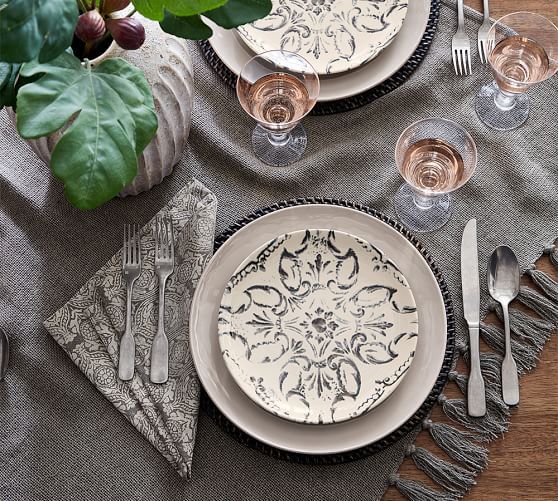 Pottery Barn's neutral grey black and white is great start think about adding a touch of soft orange or warm yellow with it by adding flowers and candles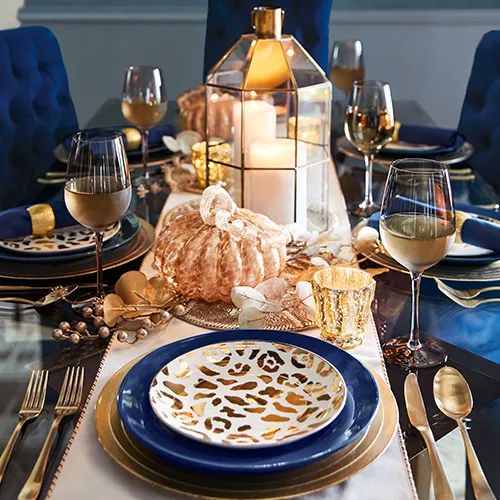 Wanting a bold luxe look to go with gold accents like done here on Pier 1.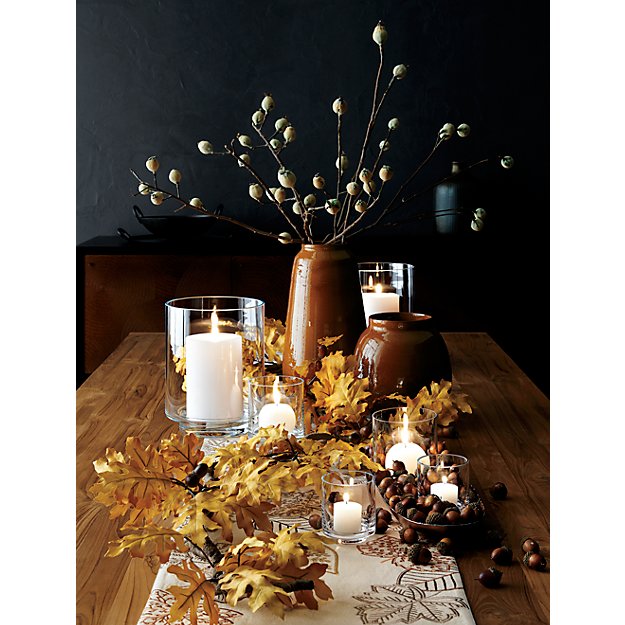 Warm and rustic style form Crate and Barrel by adding simple fall leaves, acorns, and hurricane candles can give your table that Fall finishing touch this thanksgiving.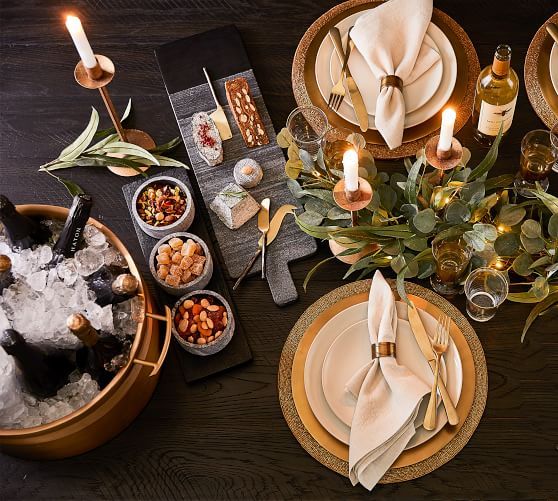 Or go with a more Modern Rustic feel like here from Pottery Barn using greenery with a mix of warm textures and metallic golds.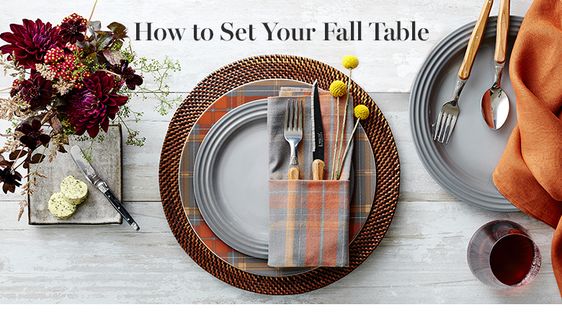 Check out this great article from William Sonoma Home on How to Set Your Fall Table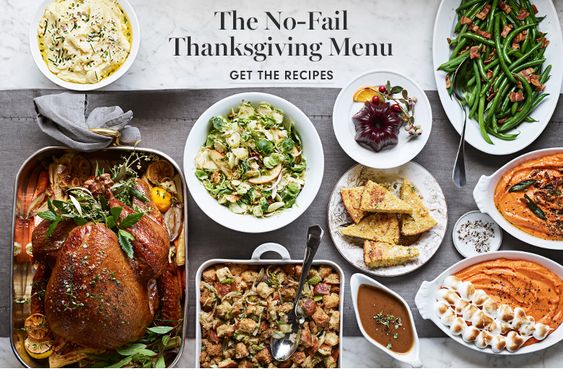 Love these no-Fail Thanksgiving menu recipes
And a few favorite finds that can add a special finishing touch to your table –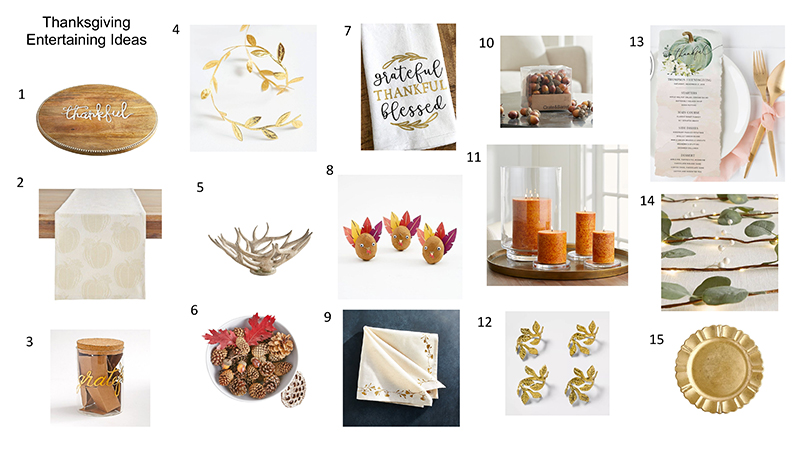 1. Wood Lazy Susan – Pier 1 / 2. Runner – Pier 1 / 3. Grateful Jar – Paper Source
4. Leaf Garland – Paper Source / 5. Antler Bowl – Pier 1/ 6. Fall Bowl Filler – Pier 1 /
7. Tea Towel – Amazon / 8. Turkey Surprise Balls – Paper Source/
9. Napkin – Crate and Barrel /10. Acorns – Crate and Barrel /
11.Hurricane Glass – Crate and Barrel/ 12. Napkin Rings – Target
13. Menu Downloads – Etsy / 14 .Eucalyptus lights – Pier 1/ 15. Gold Charger – Pier 1
Happy Decorating! Karen
………………………………………………………………………………………………………
Have you signed up for our free download
"The Ultimate Family-Friendly Decorating Starter Kit?
To get your Free Kit click here!
If you need help with creating a family home you absolutely love, check out our services. We offer both in-home services here in Houston and virtual services for out of area clients.
…………………………………………………………………………………………………………….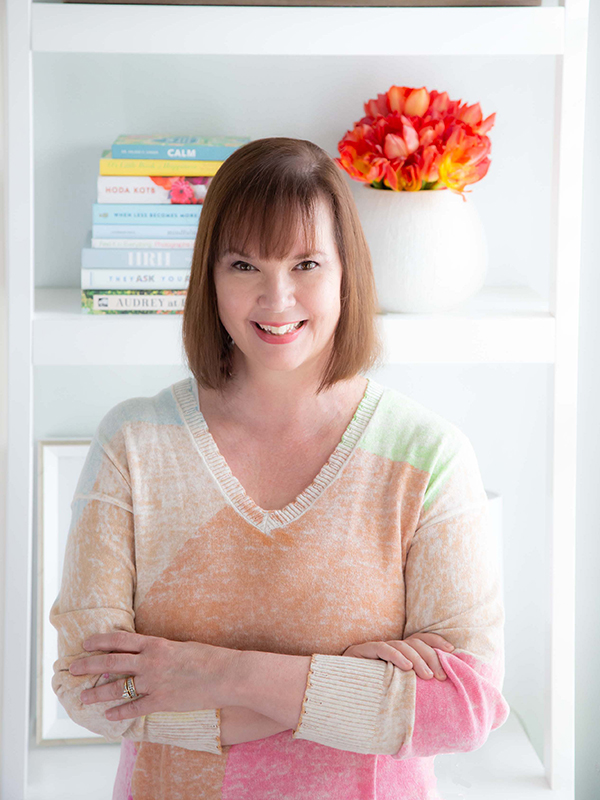 Imagine walking into your living room to find your two-year-old covered in marker along with your beautiful ottoman! I learned that lesson the hard way and redesigned our home around the family's lifestyle. I am committed to bringing you the very best of what I'm living and learning, as well as making it fun.
Our interior design services cater to your family's real-life living.
Make Your Mark University
Are you an Interior Designer ready to "Make Your Mark" in your business? With 15 years of experience running my own firm, I will teach you how to grow a standout business that attracts ideal clients!