A lot of people have lose weight on their resolution list but for me cleaning house is always part of my new year. Maybe your house is in need of diet of its own like mine..
Here are 3 great tips to keeping your shelves and cabinets looking fit…
Do your bathroom cabinets bulge a bit? A wonderful tip to trim down your bathroom necessities from Good Housekeeping.
"Shed expired and unused items as well as bulky packaging (instead, store products in easy-in-and-out jars, bags, and baskets). Leave everyday essentials — hand soap, toothbrushes — on the counter. Outfit cabinets with handy holders: a back-of-the-door rack for hair tools and a lazy Susan to bring bottles to the front."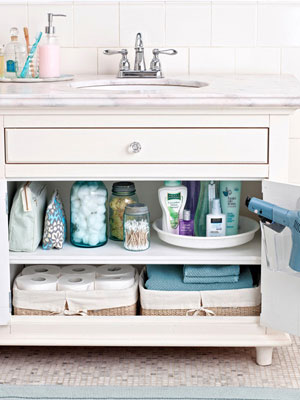 Photo from Good Housekeeping
Love the metal back for this cabinet not only does it look good it is so functional!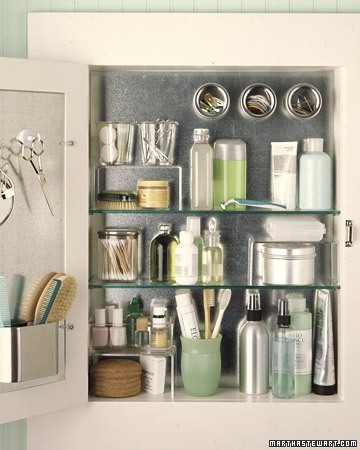 Photo from Martha Stewart
Have an out of control pantry? Check out this tip to slimming it down a bit…
"Quickly customize any pantry with tiered shelf organizers. Can risers are like bleachers for your canned goods," Laura Leist says in her book Eliminate Chaos. "They allow you to see canned goods placed behind one another."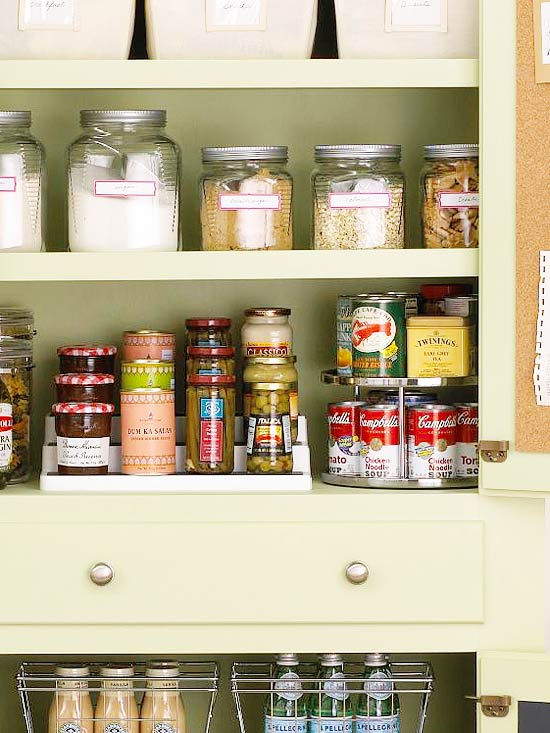 Photo from BHG
or pull out bins…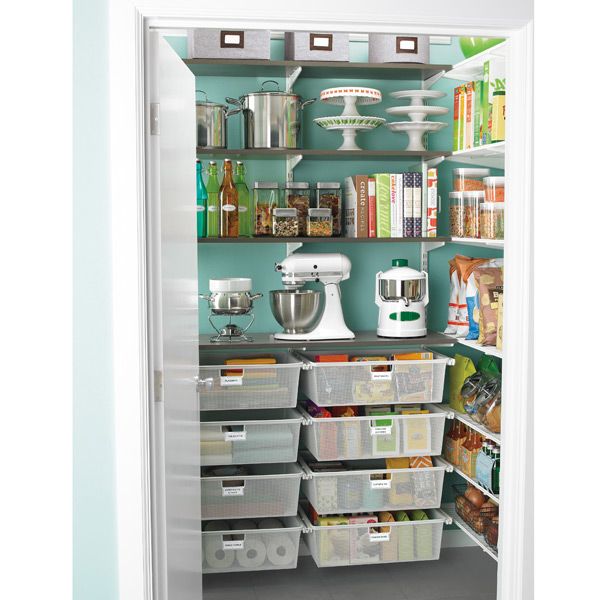 Container Store
Is your home, bookcase heavy? Here is my tip to lighten up your bookcase…
Picture frames, books, collectibles can take over most bookcases consider editing and paring down. Mix favorite items together to lighten up your bookcase. Not everything has to be shown. You can also change out during the year for the seasons.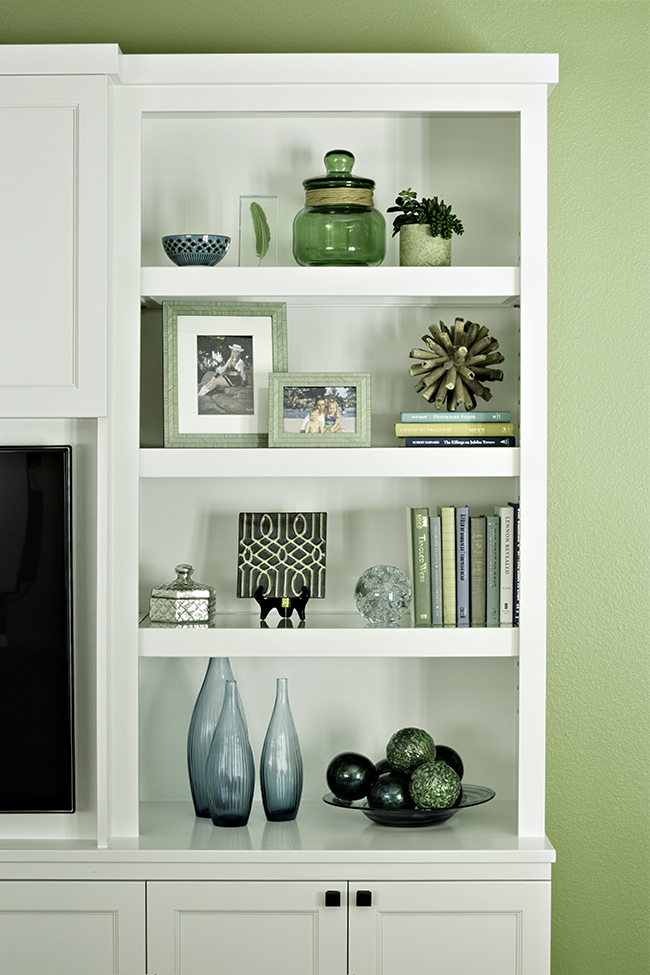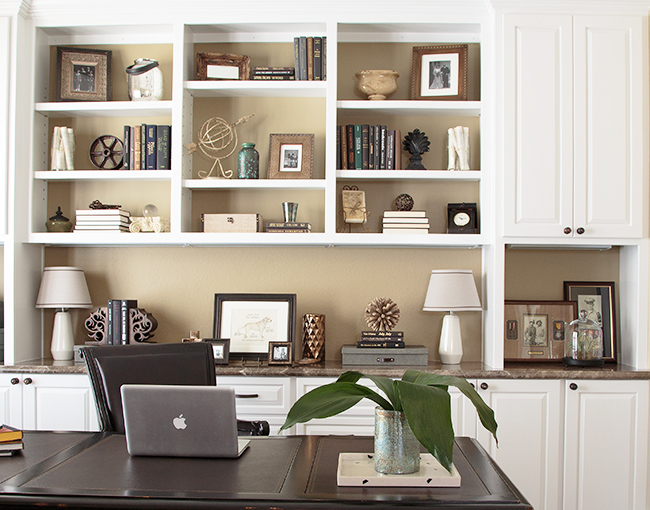 Marker Girl
 Happy Everything! Karen