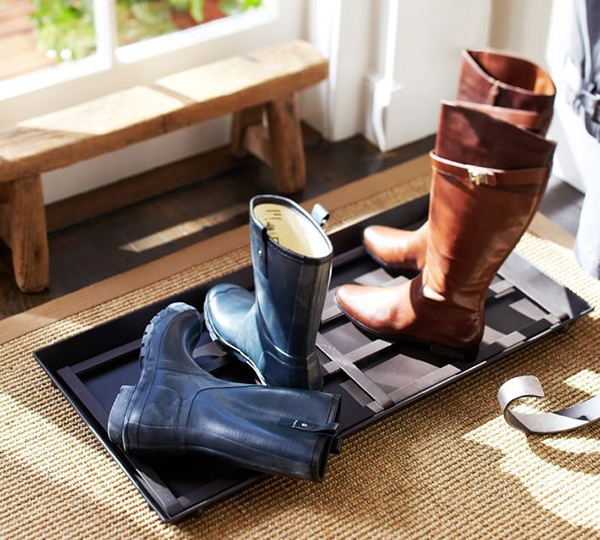 Pottery Barn
Do I or don't I wear my shoes indoors.. It is struggle even in my own home. I prefer that people didn't but when I have guest I don't make them unless they have been out in mud or it is raining. For my kids it is a no unless they are running in for a few minutes. I have also taught them to take off their shoes when they go over other  homes for a while. I have wood floors and a rug that has been treated for reasonable stains. I highly recommend at least treating your rug.  Here are a few more options.
This client wanted a more durable rug so we opted for stain resistant carpet that has a pattern. It was cut and bound by the local dealer and is a Masland carpet. They have a great selection of patterns.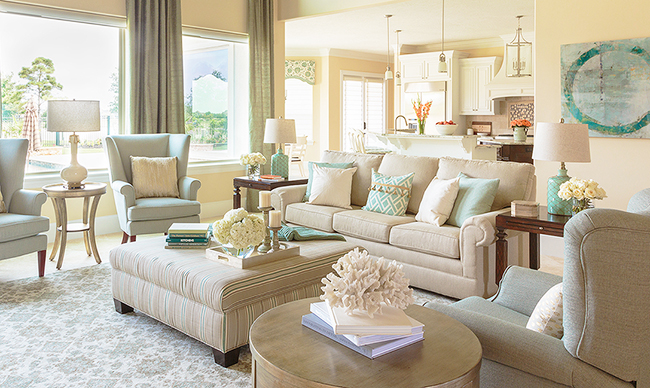 Marker Girl Home 
Other option is indoor/ outdoor rugs like these from Dash and Albert.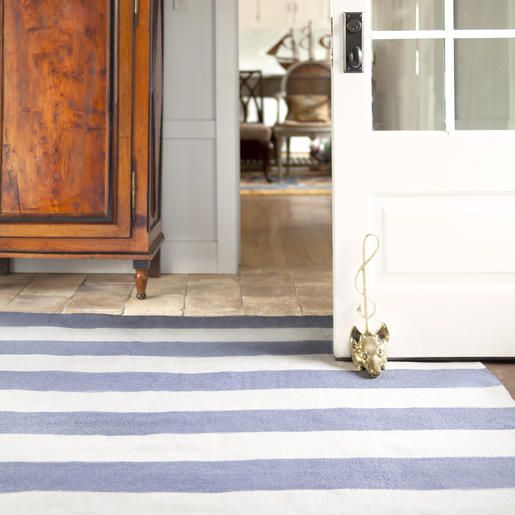 Dash and Albert – Bunny Williams 
If you really want people to take off their shoes consider having a nice basket in front with a couple of pair in them so that they get the hint.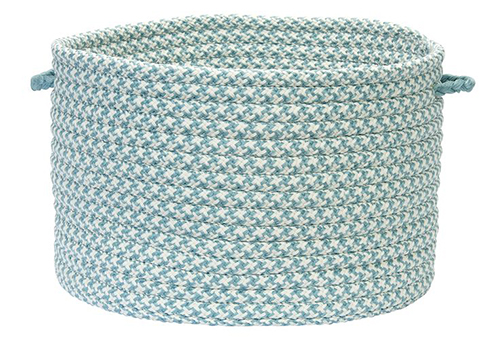 Would love to hear your thoughts in our comments section.
Happy Everything!
Karen