The Pillow Fight
I see this in a lot of homes with the Master Bedroom between Husbands and Wives….
How many decorative pillows should you have for your bed?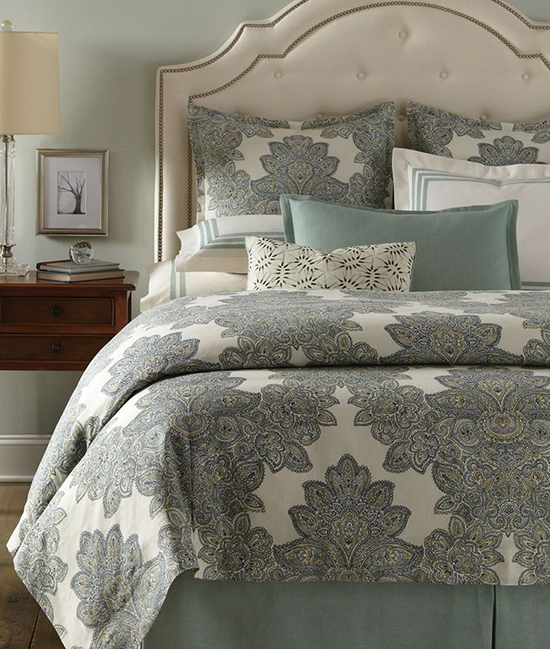 Legacy Linens
I am currently redoing my own bedroom and my husband has one request, "Do we need so many pillows?" He refuses to make the bed because I have a specific way that I like it made.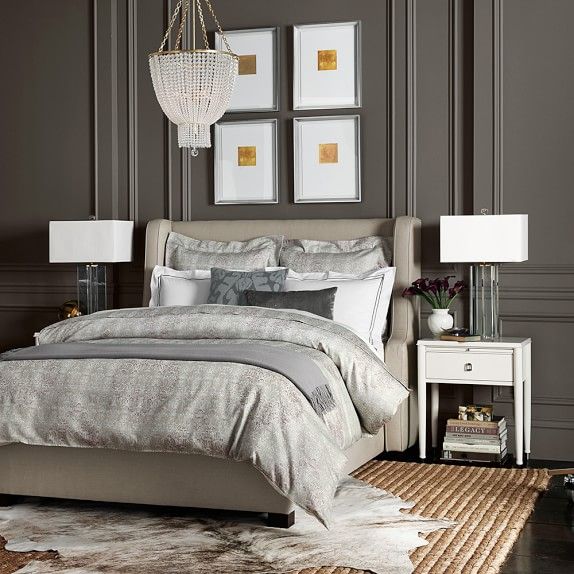 William Sonoma Home
Why do we need all those pillows? Because they are pretty and luxurious and what most girls like. I get a variety of answers on the subject when I ask my clients. I guarantee you that every home out there has a variety of ways they have made their pillow statements. Have fun with it and don't put pressure on yourself about having it the "right way". I always say, "It's what you think is beautiful and if you think it is beautiful it will show." My answer to my husband is – "I make the bed up so why should it matter to you" xoxo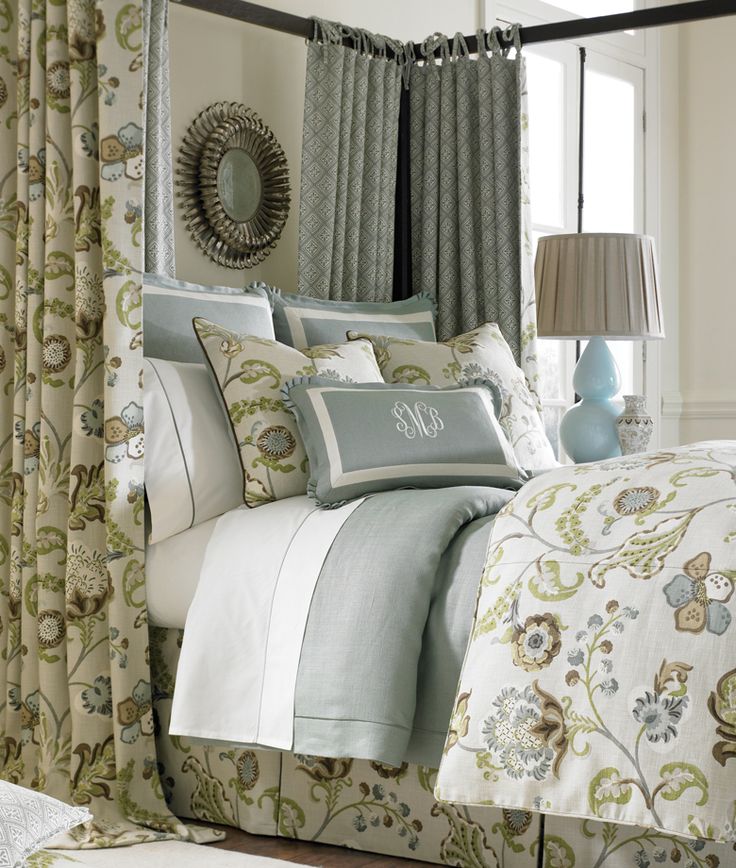 Legacy Linens
First consider shams for the back when you sit up and read or if you watch tv in your room. It is a good start to any pillow statement.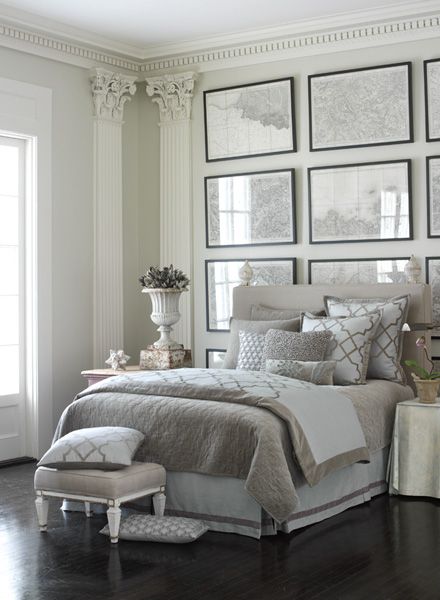 Dransfield and Ross

Good pillowcases are always a great investment, the softer the better. I always like to get a spare set.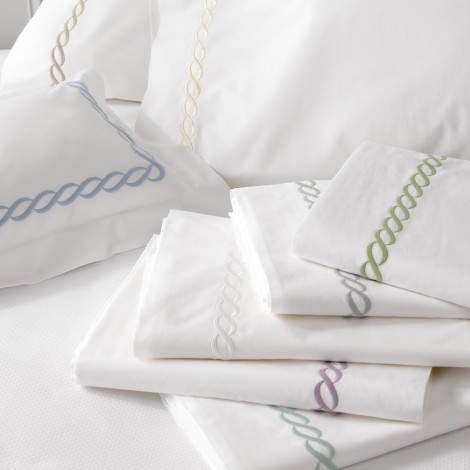 Matouk
Then finally consider a few decorative pillows. You can go ready-made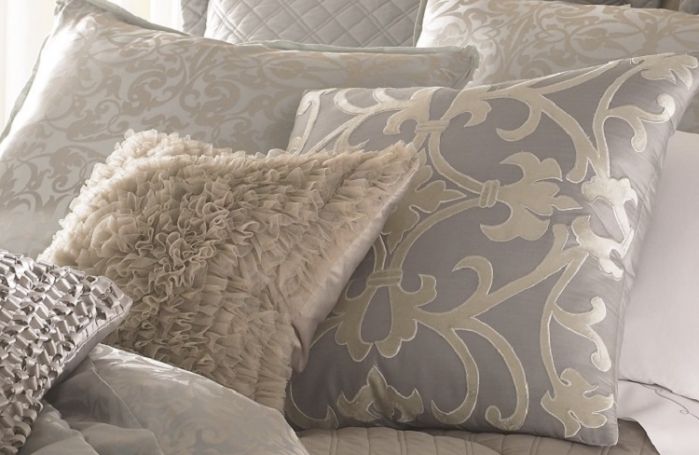 Lili Alessandra
or use custom pillows, they can add a personal touch to the bed. Ones that only you have for your home.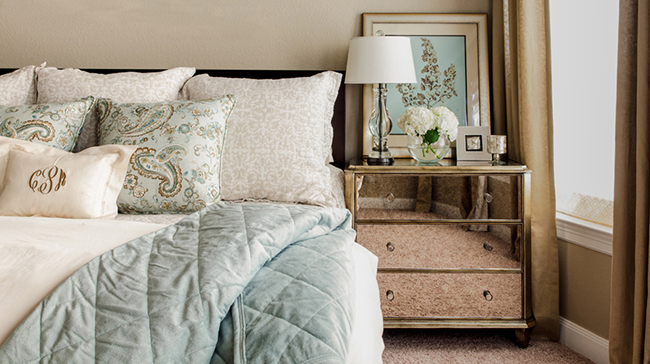 Marker Girl Home
I love this clip from Along came Polly about bedroom pillows.. just got to have a sense of humor about it.
Movie Clip Along Came Polly Decorative Bedroom Pillows
Happy Everything!
Karen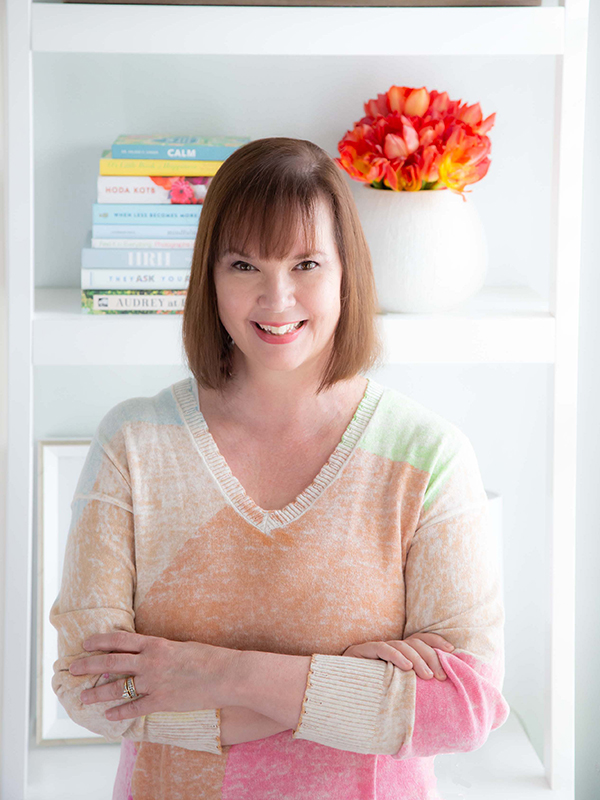 Imagine walking into your living room to find your two-year-old covered in marker along with your beautiful ottoman! I learned that lesson the hard way and redesigned our home around the family's lifestyle. I am committed to bringing you the very best of what I'm living and learning, as well as making it fun.
Our interior design services cater to your family's real-life living.
Make Your Mark University
Are you an Interior Designer ready to "Make Your Mark" in your business? With 15 years of experience running my own firm, I will teach you how to grow a standout business that attracts ideal clients!