What do you want to learn more about?
Styling your Bookcase in 5 Easy Steps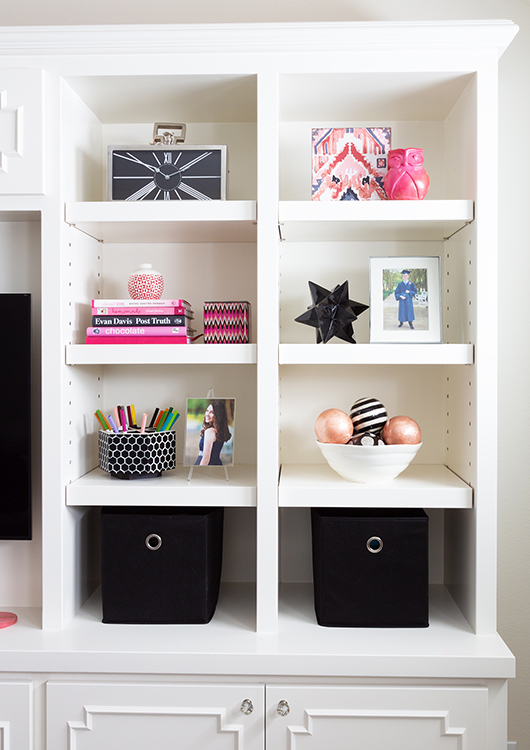 My 5 easy steps to styling your bookcases…
STEP 1 – You begin the process by removing all items from the shelves. Then decide how much or little you really want to have on each shelf. The choice is yours if you want more or less. Use large objects if you are wanting less, really look at the scale and start deciding what you want to be featured on each shelf – photos, favorite books or something you found on your travels you want to showcase.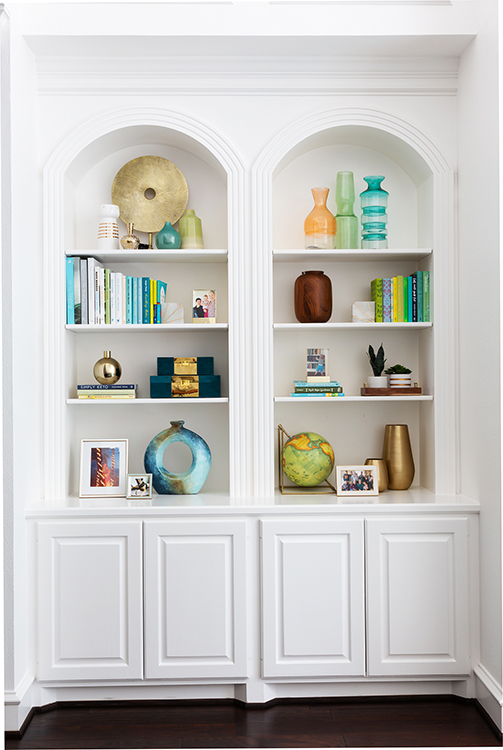 STEP 2 – Start with the center. To me, it is the main focal point of the bookshelves. These are the items that you see first and then your eye moves with the flow of the layout. If you have adjustable shelves removing one shelf in the middle can really create a great focal point with a larger piece like artwork. Look to see if you need to decorate the shelves around the room view.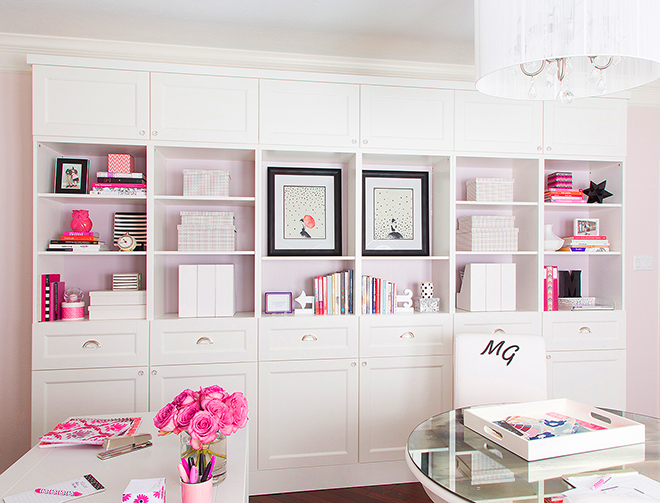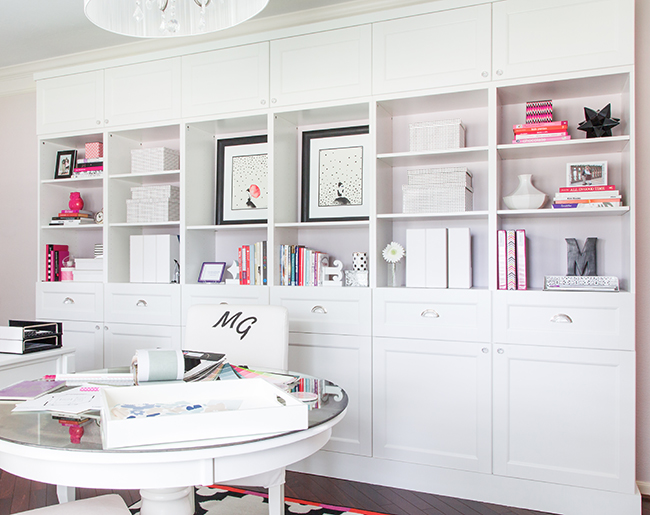 Marker Girl
STEP 3 – Take the color from items with similar colors or finishes and place them at least two to three times on other shelves. If you are working with a single shelved bookcase color repetition can really make a great statement or two sided. Step back again to see if you have a good balance.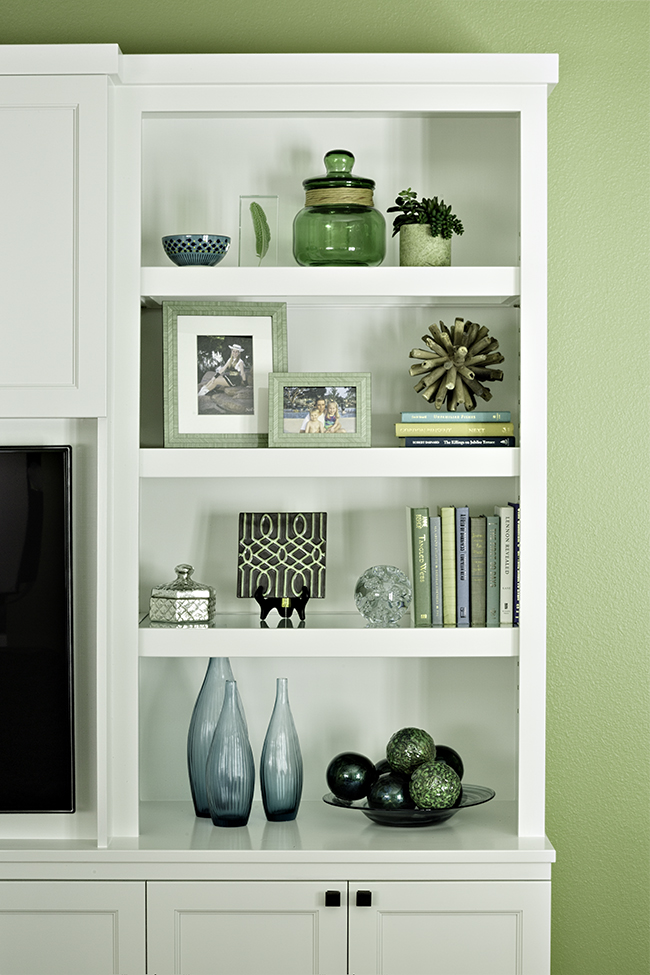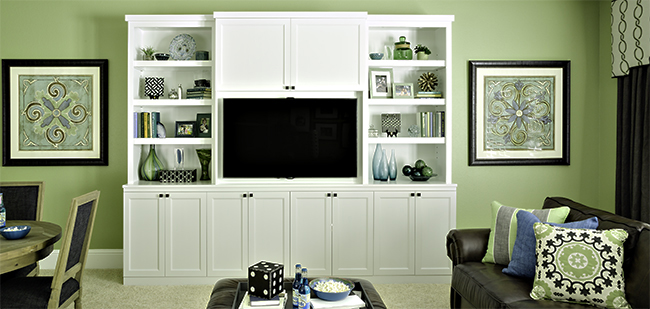 STEP 4 – Fill the spaces now with opposing items and varying heights. Note the books are on certain shelves, then glazed pottery on others and frames are different heights through-out. It creates an overall unified look. They are spaced well apart, you can see a repetition forming.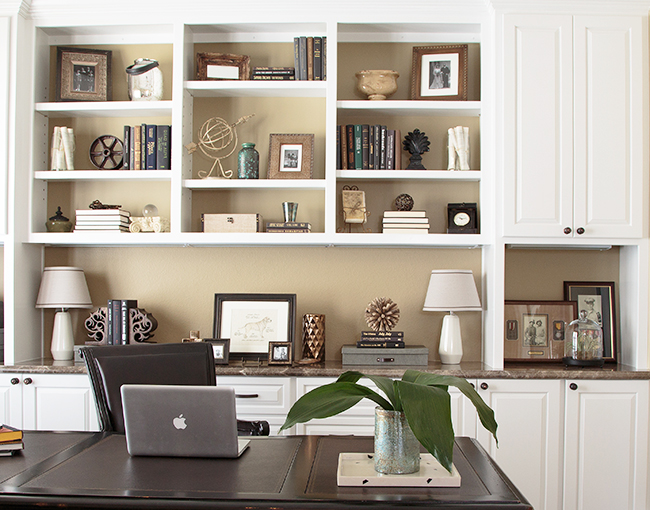 STEP 5 – Walk to the farthest spot in the room this time, look at the bookshelves and see if anything looks out of place or not right. My tip is to move around the pieces on certain shelves if it isn't feeling quite right. Sometimes it is just a matter of switching items on shelves. In this photo, I removed a few items from the bottom felt it looked cluttered.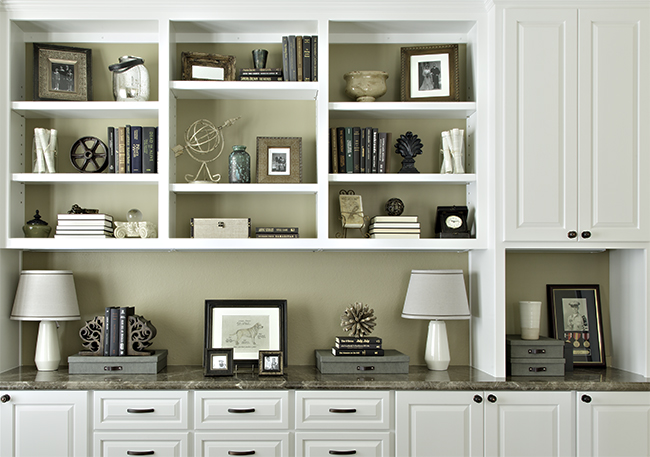 Marker Girl
Happy Decorating! Karen
………………………………………………………………………………………………………
Have you signed up for our free download
"The Ultimate Family-Friendly Decorating Starter Kit?
To get your Free Kit click here!
If you need help with creating a family home you absolutely love, check out our services. We offer both in-home services here in Houston and virtual services for out of area clients.
…………………………………………………………………………………………………………….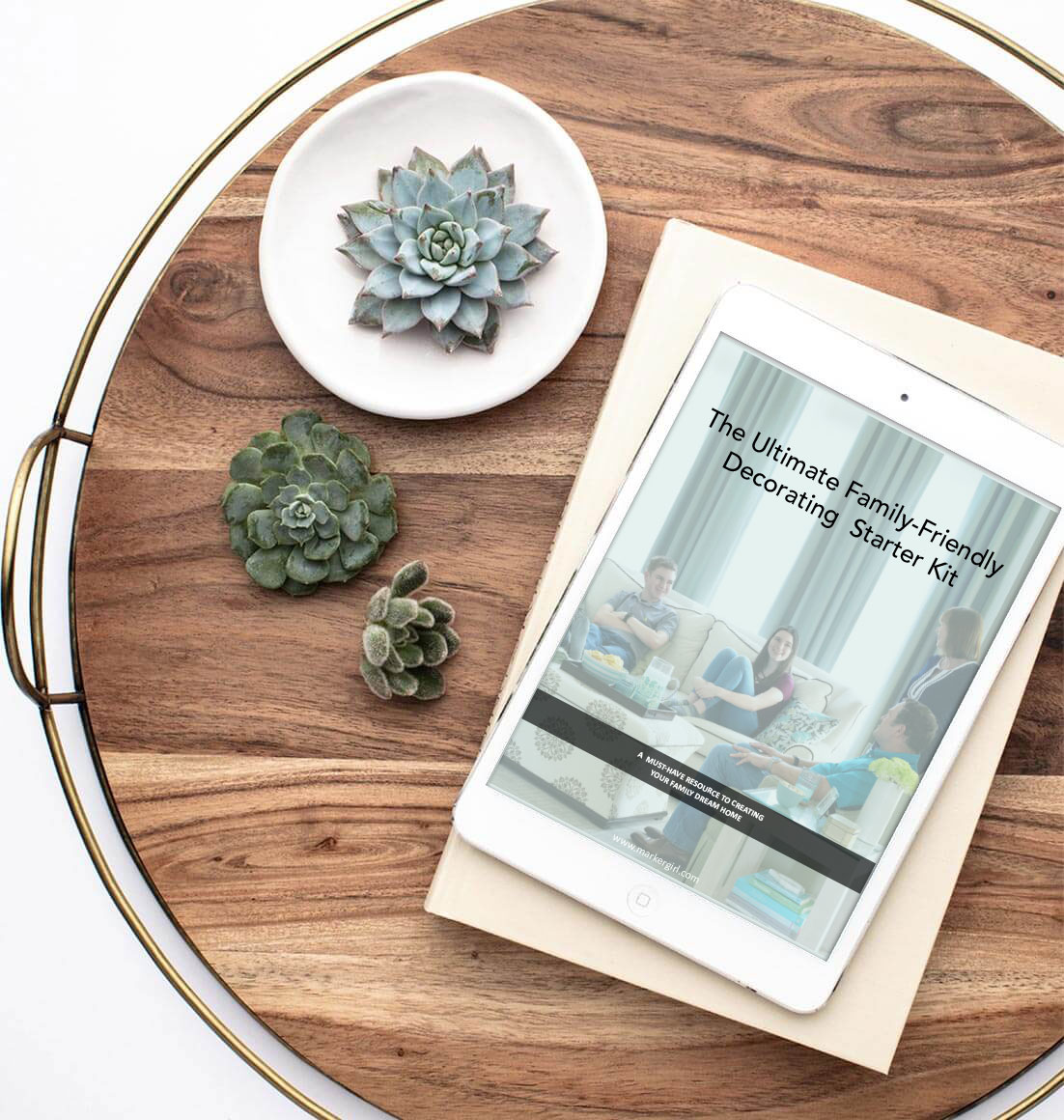 Get Your FREE Ultimate Family-Friendly Decorating Starter Kit
Create your family's dream home with a plan and without the overwhelm.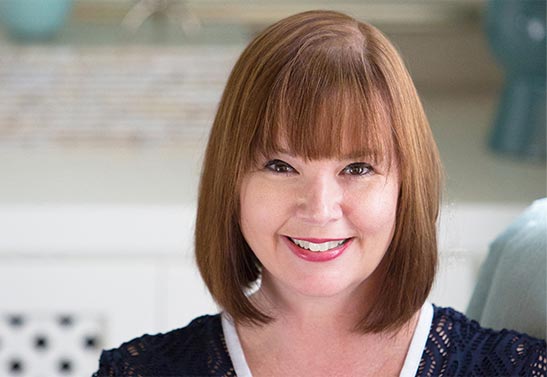 Meet Karen
Imagine walking into your living room to find your two-year-old covered in marker along with your beautiful ottoman! I learned that lesson the hard way and
redesigned our home around the family's lifestyle. I am committed to bringing you the very best of what I'm living and learning, as well as making it fun.
Are you ready to "Make Your Mark" in your home, your business
and your life?
Our Best Resources for Your Family's Home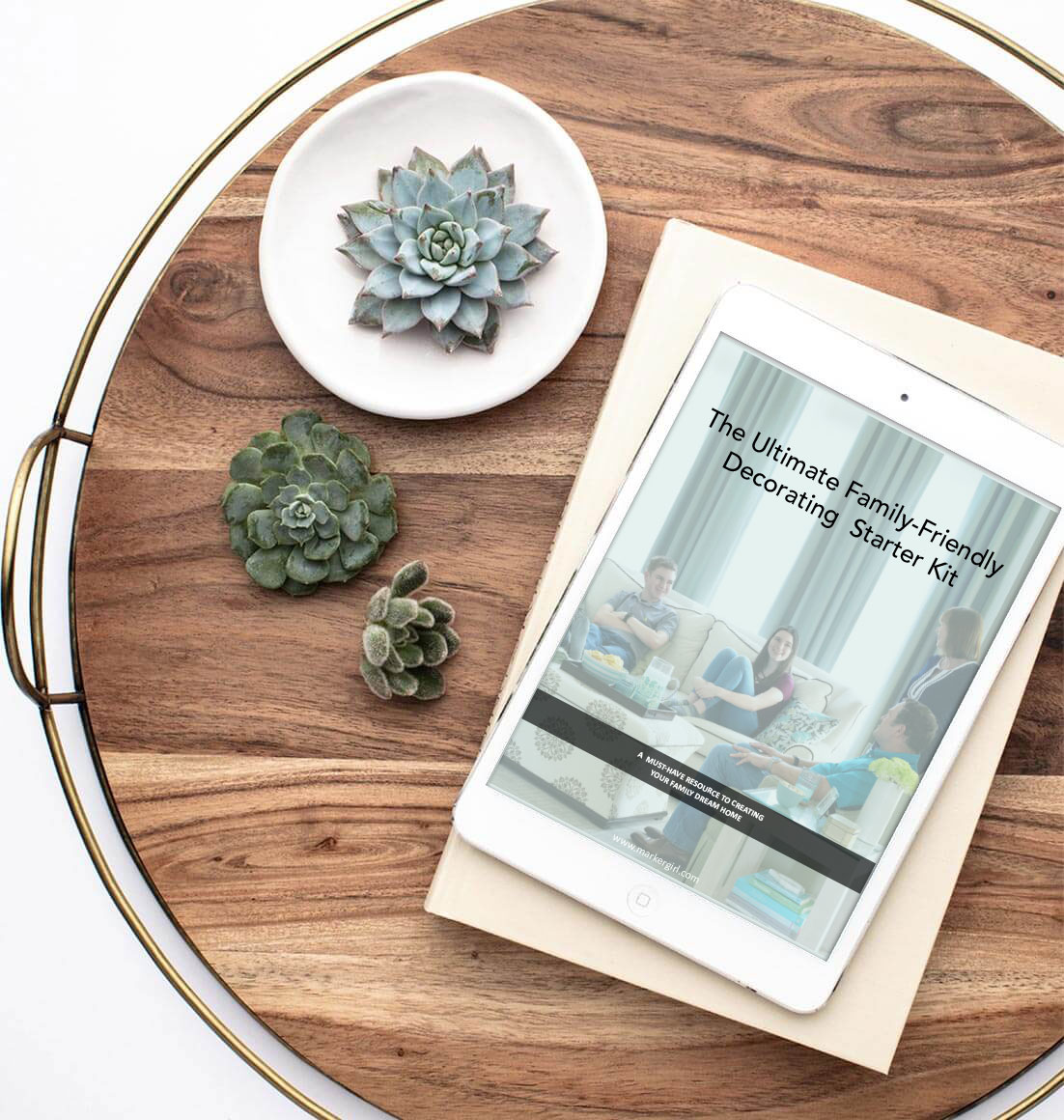 Get Your FREE Ultimate Family-Friendly Decorating Starter Kit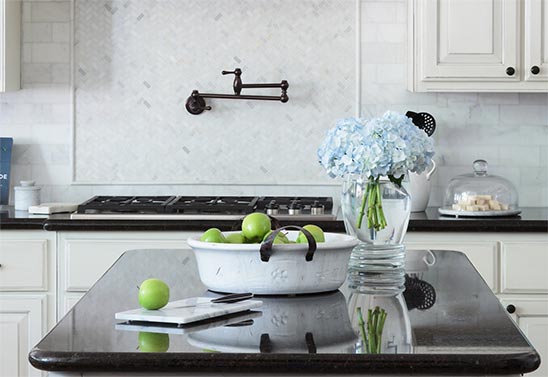 Shop with Marker Girl and get our family-friendly favorites in your home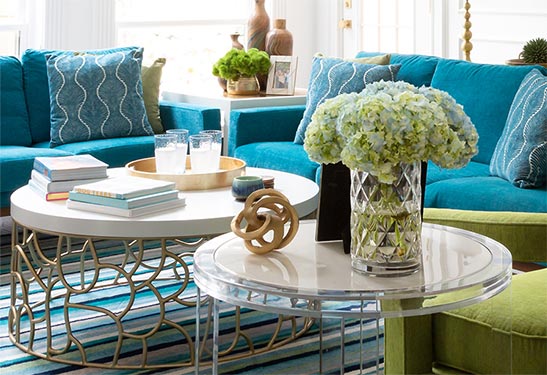 Our interior design services cater to your family's
real-life living