Three For Thursday Powder Room Mirrors
Working on designs for a new home at the moment, and making some final decisions one is a mirror for a powder bathroom.
Which one would you choose to go with this Xylem vessel sink?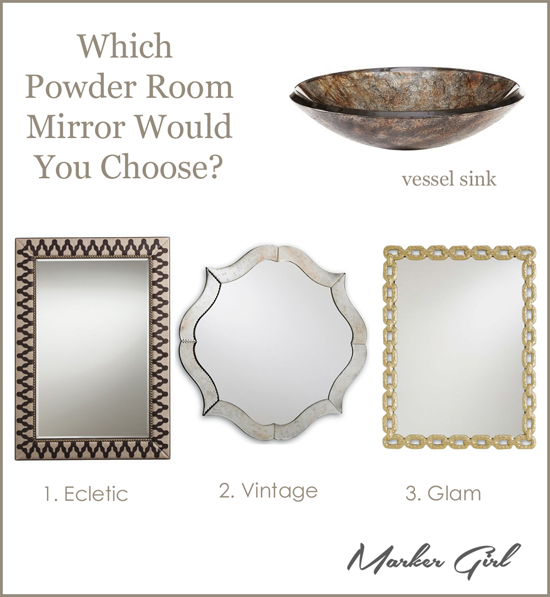 1. Eclectic – A linen upholstered mirror detailed with leatherwork and brass studding.
By designer Barry Dixon ; Arteriors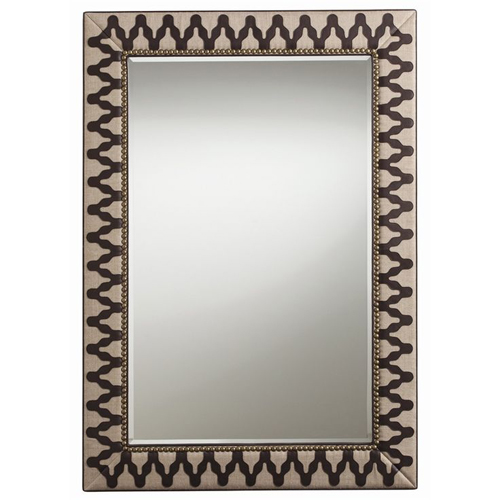 2 Decorative – Monteleone mirror by Currey and Company gets its decorative edge from a unique shaped antiqued frame.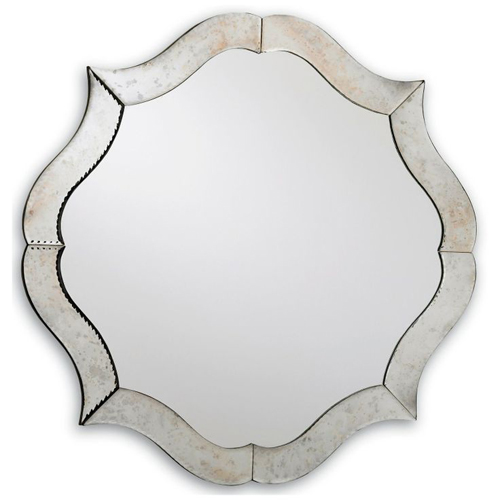 3. Glam – Fun gold chain mirror Betty June mirror inspired from a bracelet
designed by Marjorie Skouras Currey And Company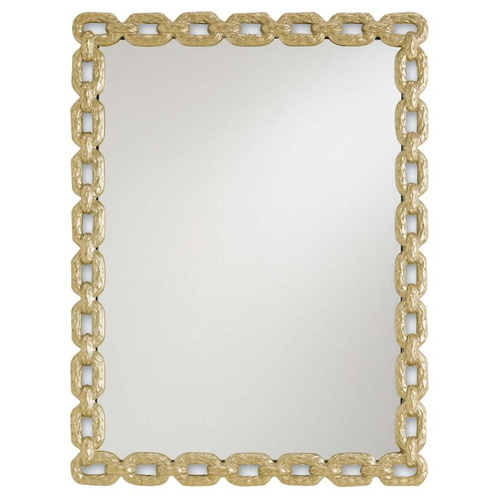 Happy Everything! Karen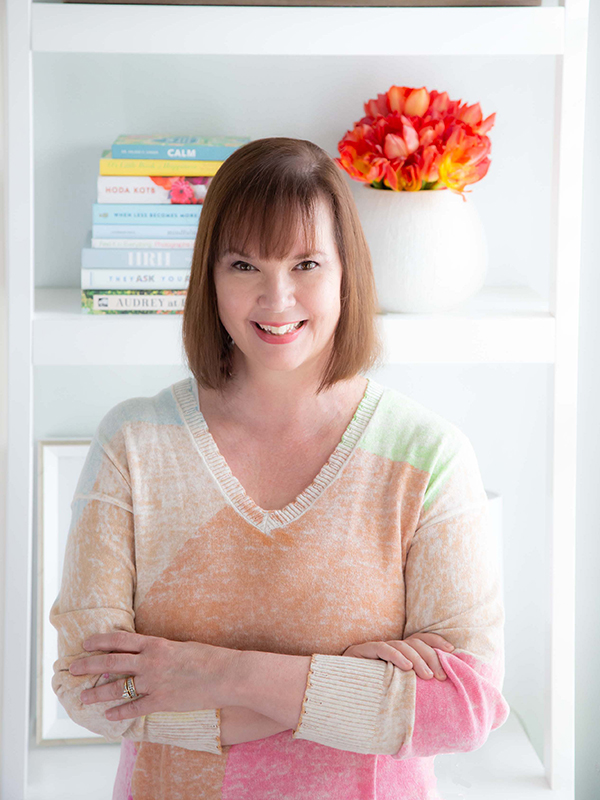 Imagine walking into your living room to find your two-year-old covered in marker along with your beautiful ottoman! I learned that lesson the hard way and redesigned our home around the family's lifestyle. I am committed to bringing you the very best of what I'm living and learning, as well as making it fun.
Our interior design services cater to your family's real-life living.
Get your guide to decorating a family-friendly home!
Karen shares with you her best design advice on how she creates beautiful family-friendly spaces with her clients.