I am decorating a few bedrooms this fall and really have been looking at throw pillows ready made ones and custom ideas. Each person is a bit different in how many or how little they want. But the great thing about pillows is they add a little more color and fun to a bedroom. I am one of those who feels it is what you really like that matters not a rule.
First you need to decide on back pillows do what Euro's or not.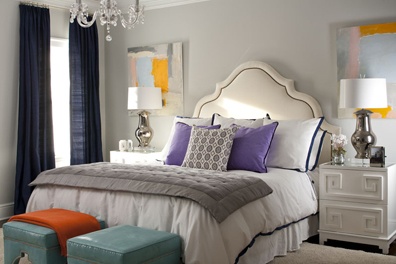 New England Home
In some cases they are not always needed if you headboard gets complete covered by them.
If you have a wood frame Euro's are great for when you are sitting up reading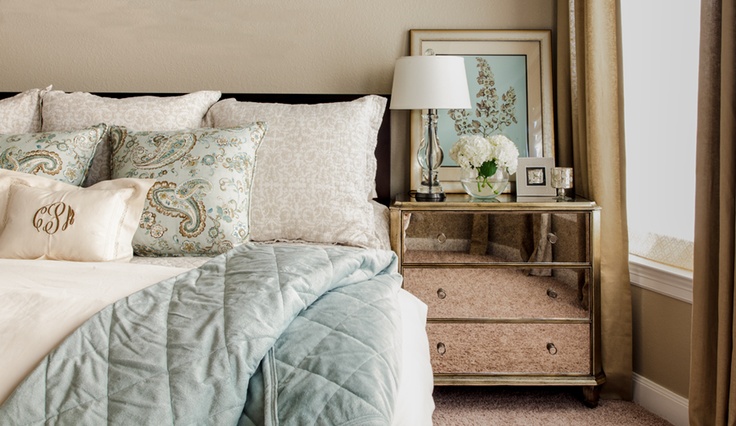 Karen Davis
Decorative pillows add more texture and fun; can be done with several layered in similar color but different shades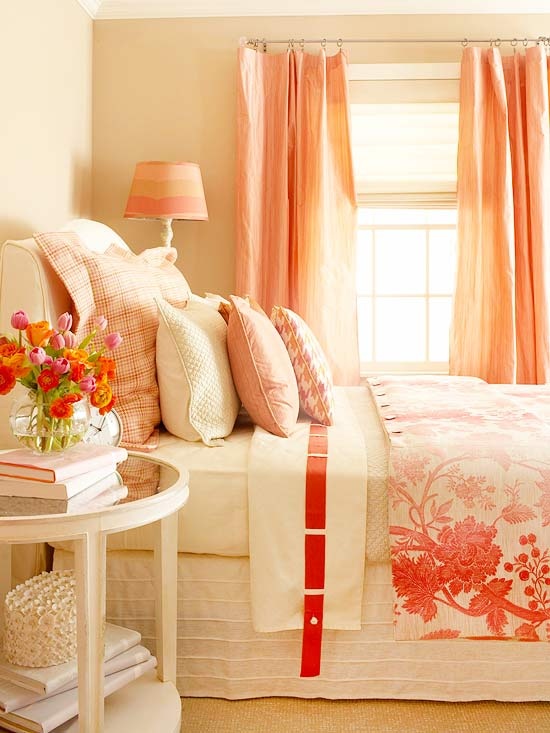 BHG
or minimally
Happy Everything!
Karen
………………………………………………………………………………………………………
Have you signed up for our free guide the 7 secrets to Decorating Success? Just enter your name and email to the right of this post.. To get your Free Guide!
…………………………………………………………………………………………………………….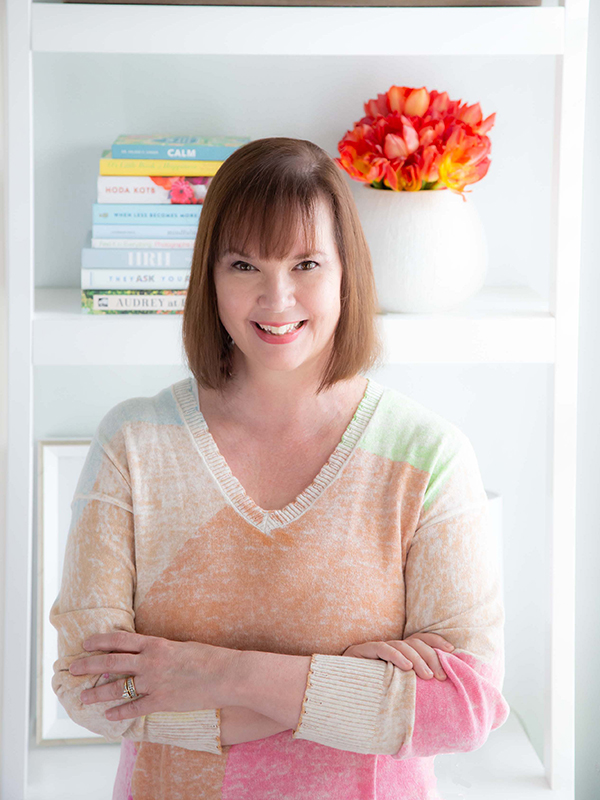 Imagine walking into your living room to find your two-year-old covered in marker along with your beautiful ottoman! I learned that lesson the hard way and redesigned our home around the family's lifestyle. I am committed to bringing you the very best of what I'm living and learning, as well as making it fun.
Our interior design services cater to your family's real-life living.
Get your guide to decorating a family-friendly home!
Karen shares with you her best design advice on how she creates beautiful family-friendly spaces with her clients.