Dear Karen,
I'm trying to figure out if it is ok to center my big chandelier over the dining room table which is off center a little bit in the room, or center the chandelier on the ceiling. It seems it would be gorgeous right over the big table I have.
Lisa from Louisiana
The Table! It is what the eye notices most. Builders don't often think about the table for some reason when building a home. I have moved many light fixtures to accommodate for table placement. I feel it looks better in the room.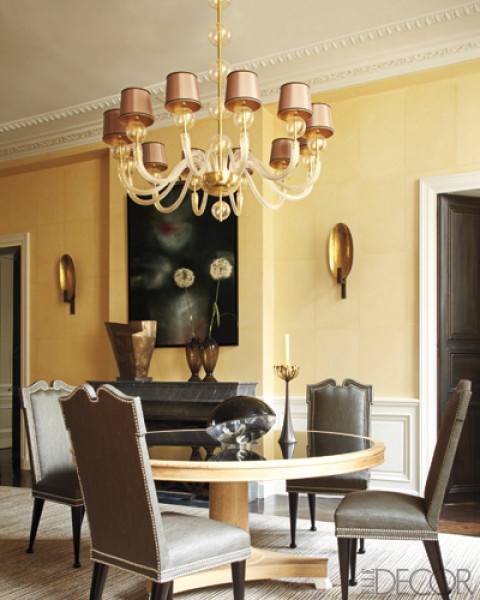 Photo from Elle Decor
The general rule for hanging dining room chandeliers is that the bottom of the fixture should hang between 30″ and 36″ from the top of the table for a standard ceiling height of 8ft. You can add a couple of inches for each foot if the room has a higher ceiling, but I think when you have a very high ceiling it is should be what appeals most to you.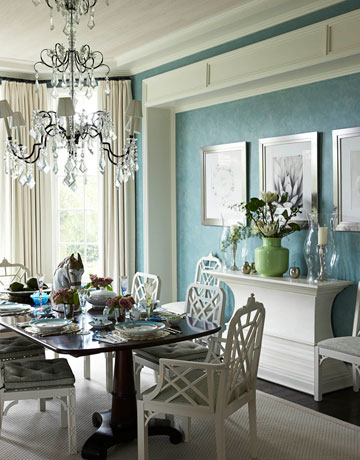 Photo from House Beautiful – James Merrell
Also when trying to figure what the size of the fixture needs to be there are two ways I like use… First is to add the length and width of the room; rounded to the nearest foot. Convert that number to inches… so lets say 12ft +15ft = 27 so it would be approximately 27″ in diameter. Another is about two-thirds of the table size… When in doubt bigger is always better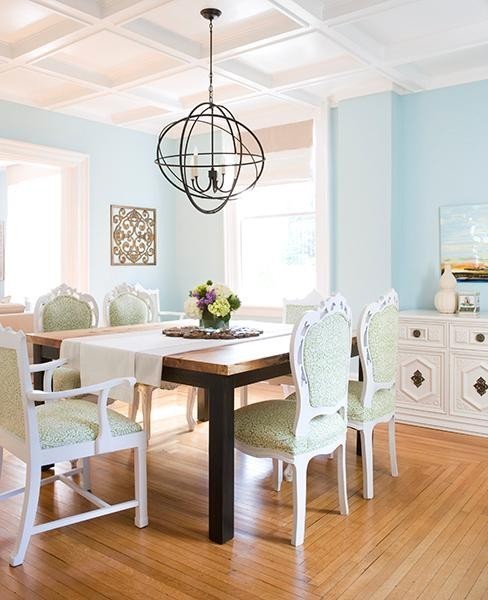 Photo from Decor Pad
Happy Decorating!
Karen