Is your Laundry Room singing the blues? If you are like me your Laundry Room is the place where everything gets put when it doesn't have a place and it is the most neglected. One of many projects that I have on my to do list is to get that room organized and looking good!
Here are some of my decorating ideas to get it in shape….
May start with wallpaper in your Laundry Room to give it a fun pattern..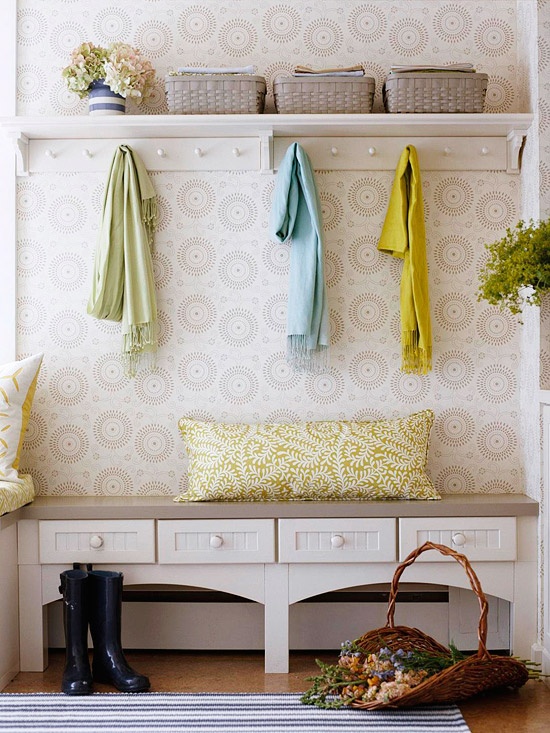 Maybe even paint the cabinets a color…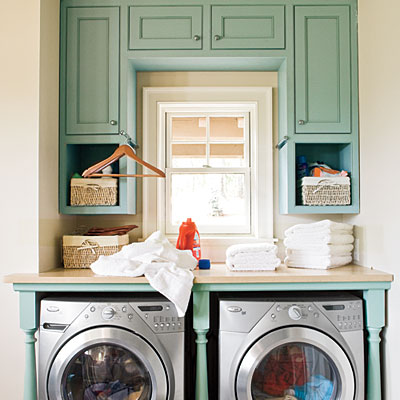 Add kids artwork to make it more like a room.. Fun and whimsical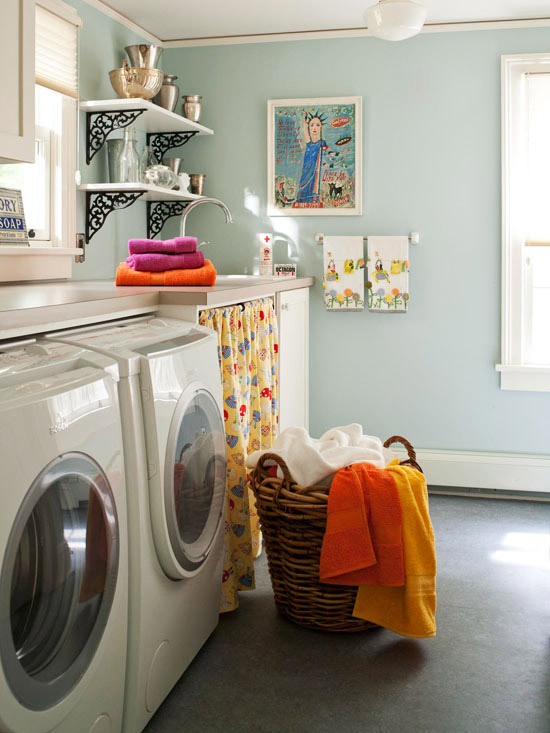 Photo from BHG
Storage, Storage, and more storage doesn't have to look bad can coordinate and go with the rest of the decor…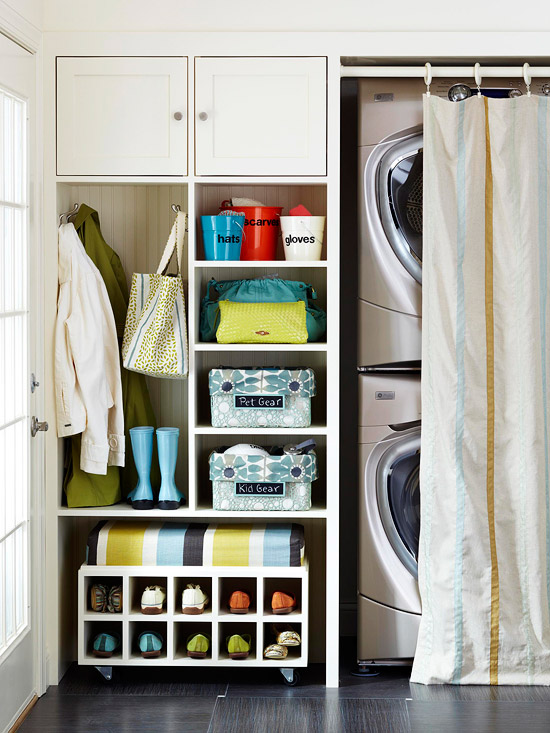 Photo from BHG
Need room for ironing like this idea of hiding it with cabinetry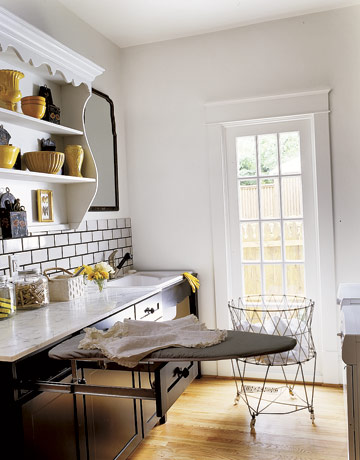 Photo from Country Living
Add an indoor/outdoor rug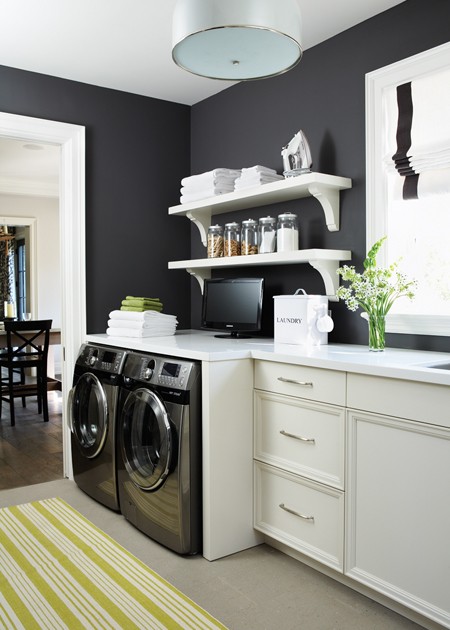 Photo from Decor Pad
One final thing a stain removal chart, love this idea with it framed…
Photo from I heart organizing
Here are the cleaning tips from Martha Stewart

If you are looking for a real colorful makeover check out this one from BHG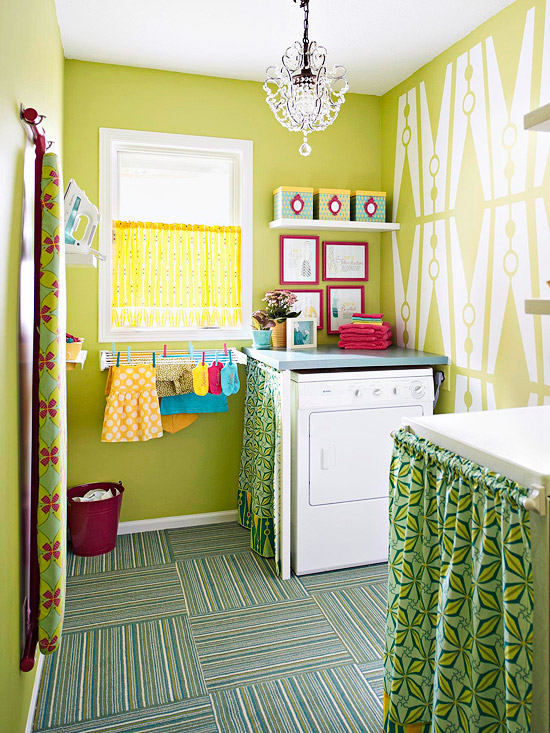 Photo from BHG
Happy Decorating!
Karen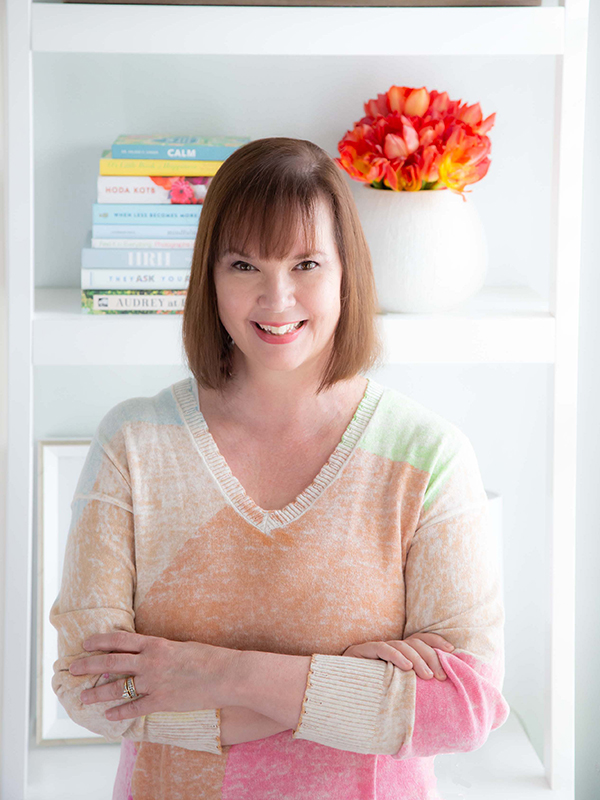 Imagine walking into your living room to find your two-year-old covered in marker along with your beautiful ottoman! I learned that lesson the hard way and redesigned our home around the family's lifestyle. I am committed to bringing you the very best of what I'm living and learning, as well as making it fun.
Our interior design services cater to your family's real-life living.
Make Your Mark University
Are you an Interior Designer ready to "Make Your Mark" in your business? With 15 years of experience running my own firm, I will teach you how to grow a standout business that attracts ideal clients!