One dilemma I have had in my home is my pantry while I love the idea of containers and bins for storing things. I find it has not resolved the mess that keeps occurring in my pantry.
Then I found this great idea for my pantry, it is just about the same layout. Lazy Susan's in the corners.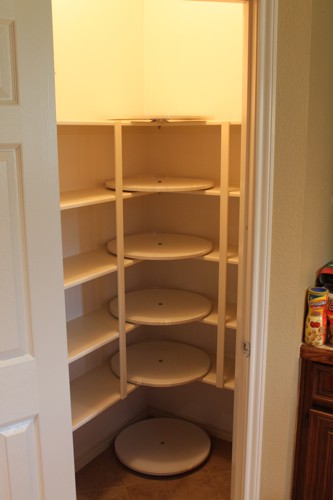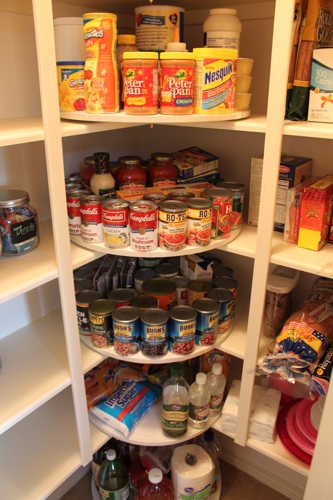 Check out the how to on Decor Chick
If you are looking to add a little more fun to an overlooked space (you are in practically everyday). Great Wallpaper idea from The House of Smiths.
Then I think putting things in containers and bins with labels is the final solution.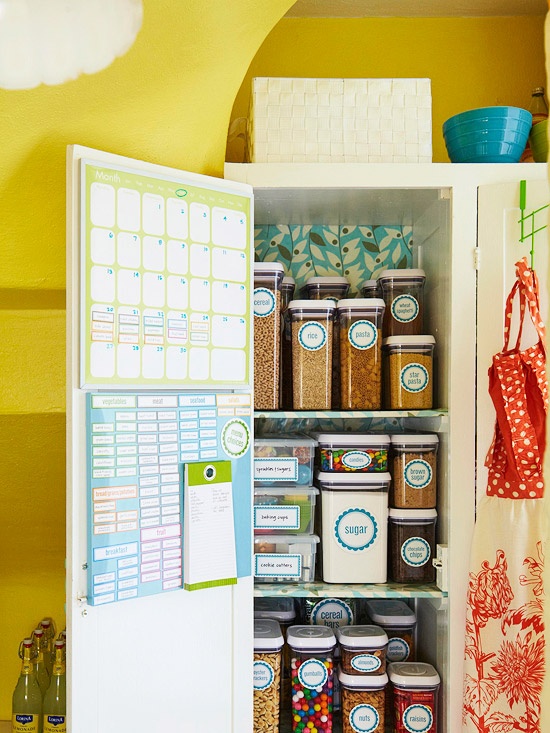 Will keep you posted on this project I plan on working on shortly.
Happy Everything!
Karen