Our Design Day service is a great way to allow me to work with clients who want help developing a design plan for a design project but really want to do the leg work on their own.
Today's feature is from a client who used my Design Day Service to help her with the family room. This client was building a new home in Houston, so we met at her old house since the new house was not yet finished. We tackled the Family Room by first looking at the overall architectural plan.
Before we met, as always I asked the client to gather ideas for me to see so we were better prepared for the day.
While at her home I started with a simple floor plan, went through her wish list, and started saving the ideas on a Pinterest board. We then went over things using my 7 step approach.  Her main wants were very kid-friendly, she wanted to incorporate a sectional, and she loves the colors blush pink, navy and gold.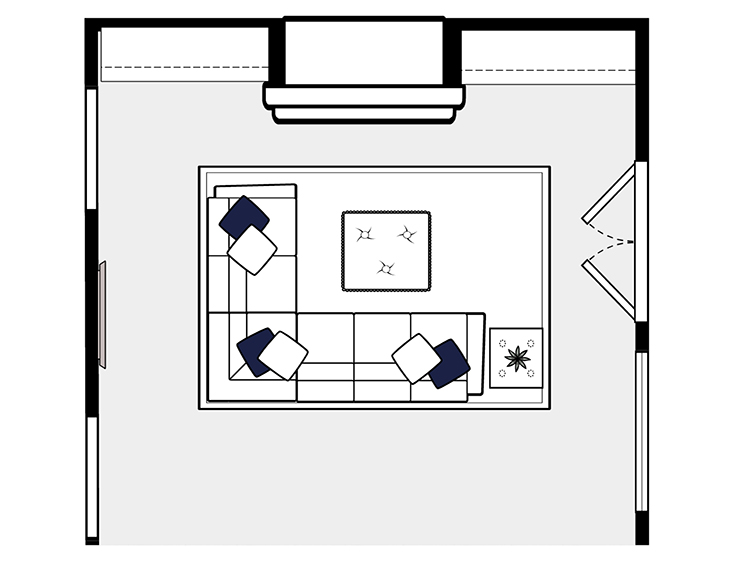 Once I had those details, I then headed back to my studio to create the "master plan". Taking all that we reviewed, and creating more ideas in my studio and then emailed back the master plan. Here is the concept I came up with from the master plan.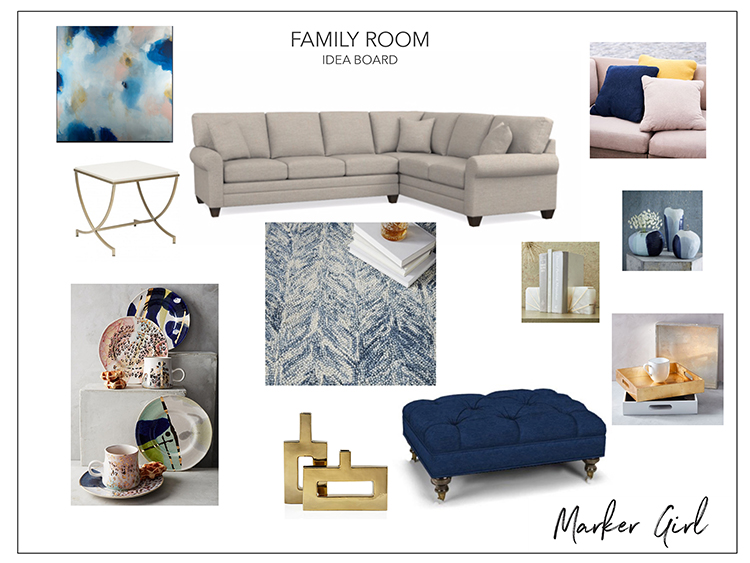 I offer follow-up consultation packages with a design day. With this client, she asked me to help her with the accessories for her bookcase. Here is a quick after-photo I took at our final follow-up consultation…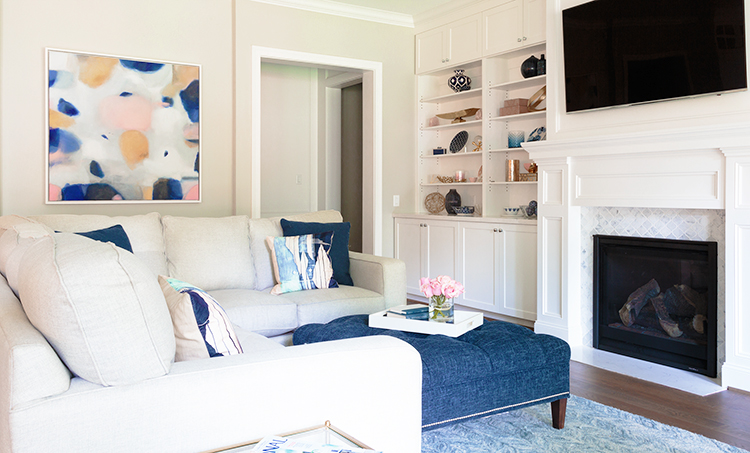 We would love to work with you on your next project. Check out all of our services here. We also do a Design Days virtually if you live outside of the Houston area. Click on this link for more details.
While we don't share the full list of links from our custom design projects (since that is what our clients pay us for) here is how you can achieve a similar look: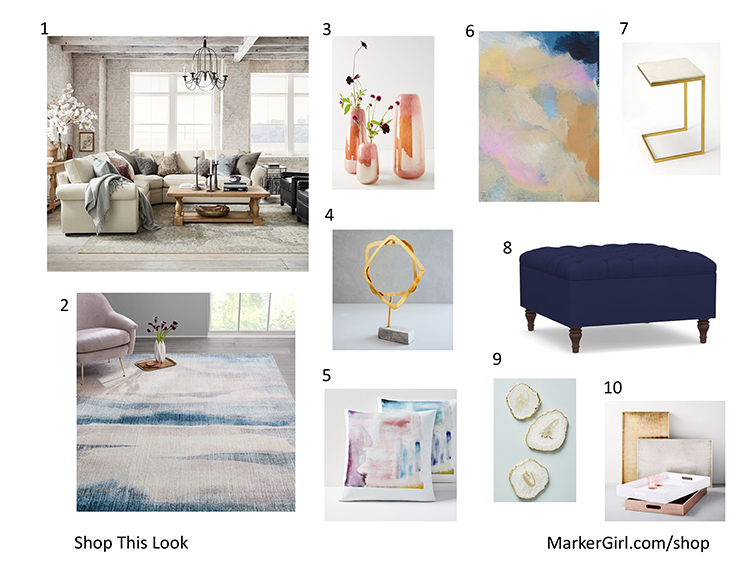 1 Pottery Barn / 2 West Elm / 3  Anthropologie / 4  West Elm / 5 West Elm
6 Etsy / 7 Wayfair / 8 Pottery Barn / 9  Anthropologie / 10 West Elm
Happy Everything! Karen