I hope you have been able to follow our Makeover series of a new construction home I had the opportunity to work on this past year. The final rooms I wanted share with you were more for the whole family.  My client wanted her young children to have upstairs and downstairs areas to play in.
So we converted a guest room downstairs with mostly their play toys and created a fun adult area on the other wall with a small loveseat sleeper from Kincaid and added kids art as the artwork for the space using simple bins for the television area. What isn't pictured are the toys they are just simply stored in the closet.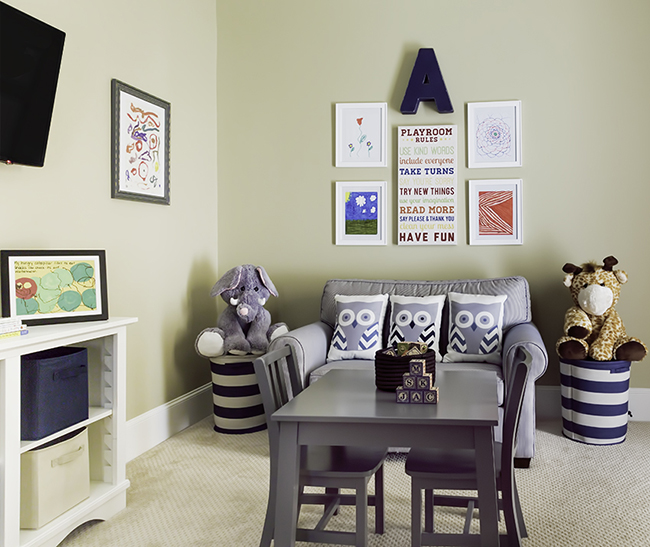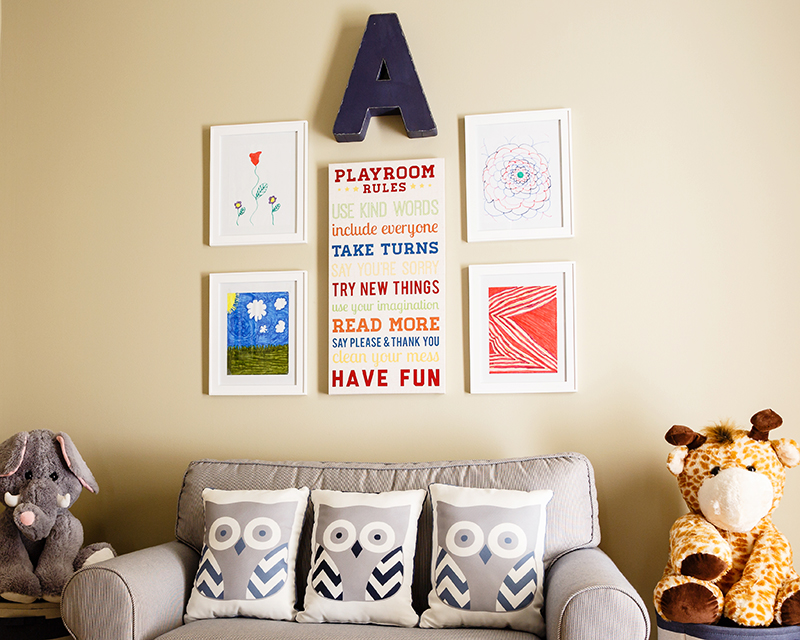 The upstairs game room was given a little makeover with the kids in mind. She wanted to keep her old sofa from her previous home since the kids are still so young and mostly play on the floor. By just adding fun accessories, floor cushions and poufs we are definitely making this space kid friendly with a punch of color.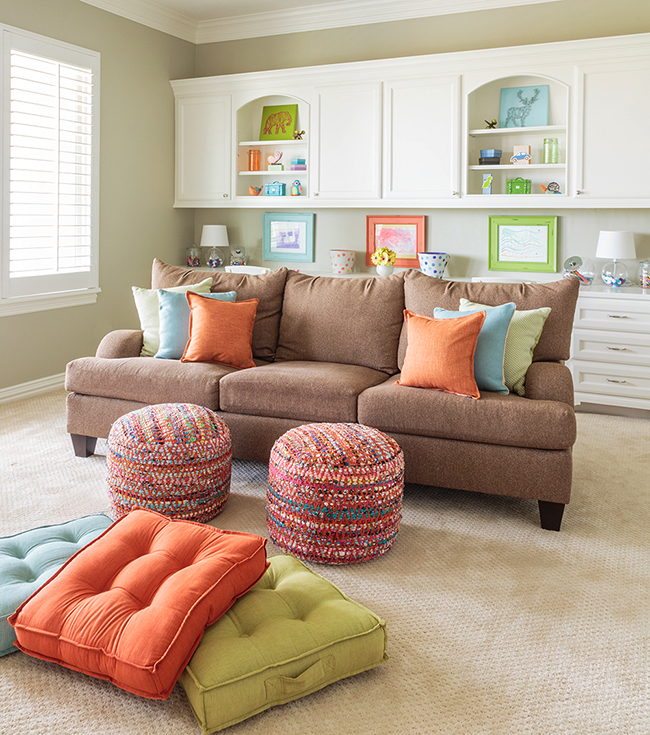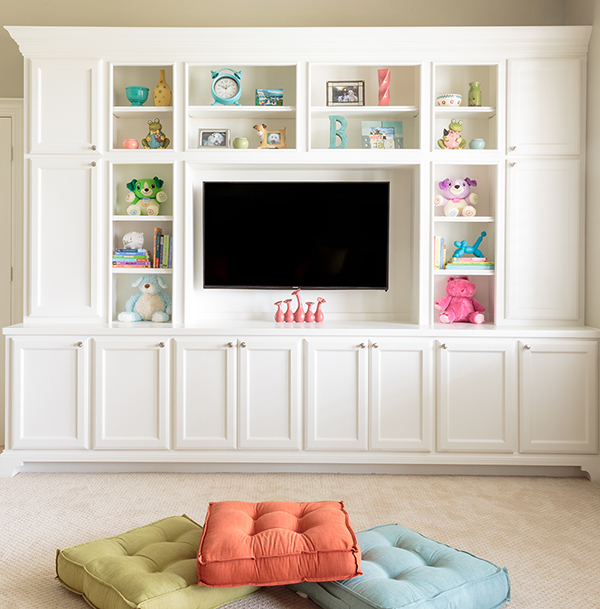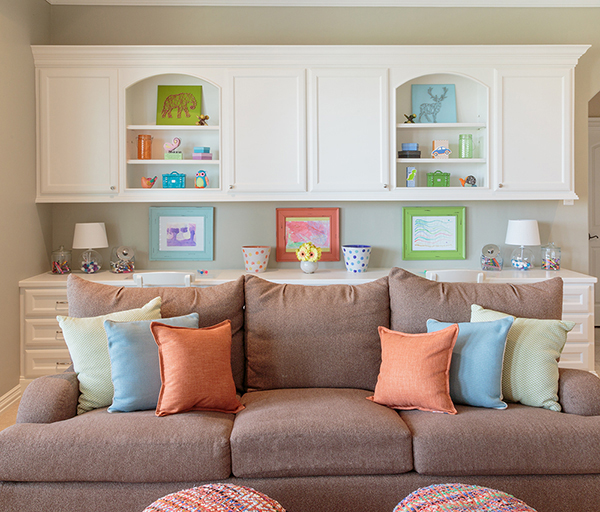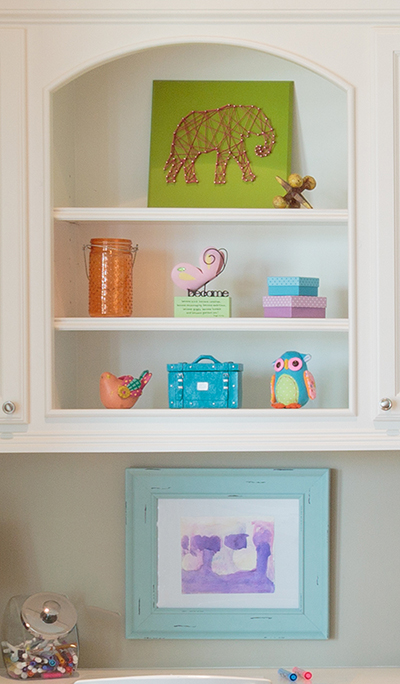 The final space was the media room. We had built-ins built behind. A sectional and ottoman were added to make it family cozy.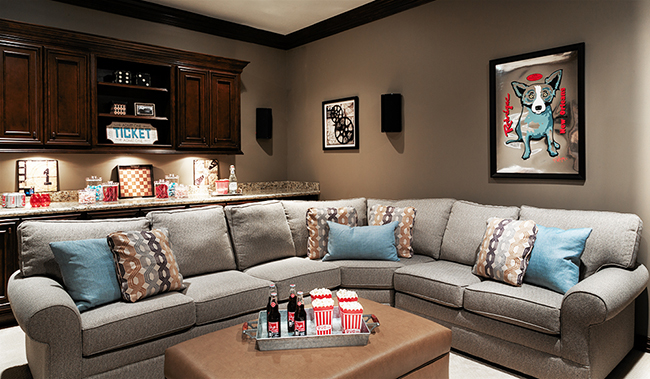 Happy Everything!
Karen