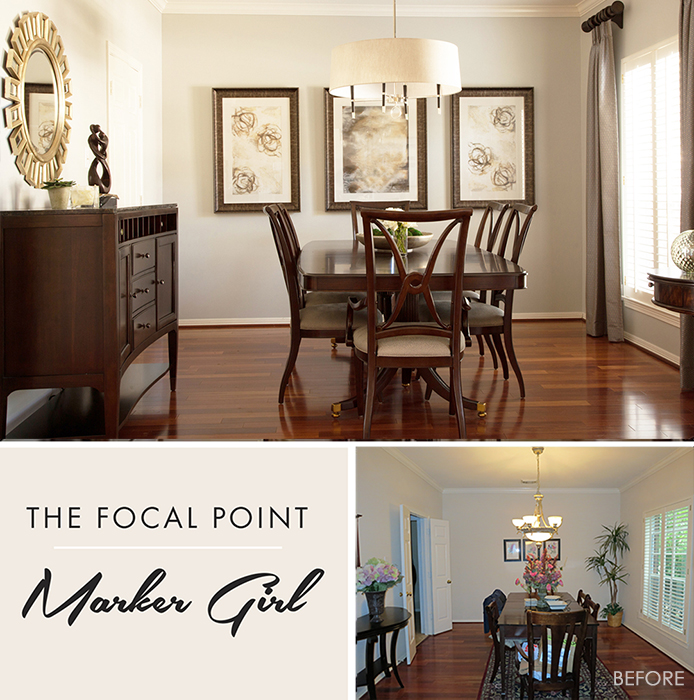 Check out this Marker Girl Dining Room Makeover, it is all about the focal point.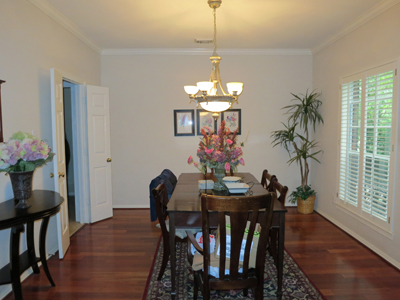 So I really focused on the focal point. One that draws your eye into the room.  I wanted 3 prints across. I struggled at first to find three art pieces that would work. Since I couldn't find what I wanted I opted instead to think out of the box and used two prints. My art framers cut them down to create the framed ones you see. By cutting the prints into two pieces, I was able to use the lighter sides for two end prints and only one of the darker sides for the middle. I flipped one of the ends the opposite way. We were able to create a great dramatic focal point. Note the scale too, go big not small.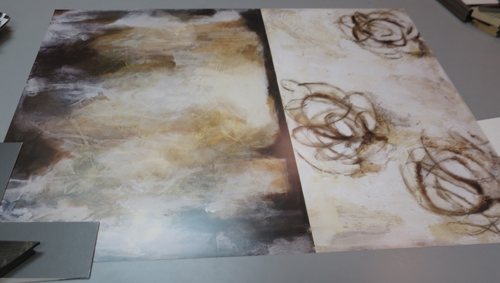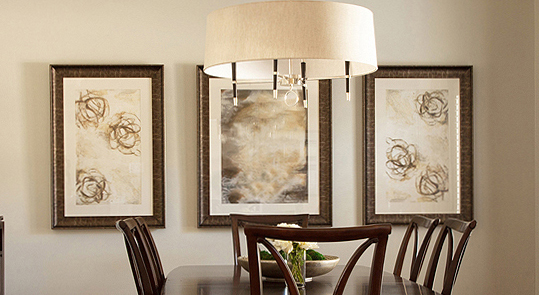 We didn't have room for a rug so I chose drapery panels on the shuttered windows to soften the room. 
Then came the light fixture I convinced her again to go big almost as wide as the dining table. I opted for this modern fixture from Jonathan Adler. And added the antiqued silver leaf mirror on the side to open the space, since the dining room is long and narrow. It also adds a touch of gold with its antiquing to contrast with the dark wood.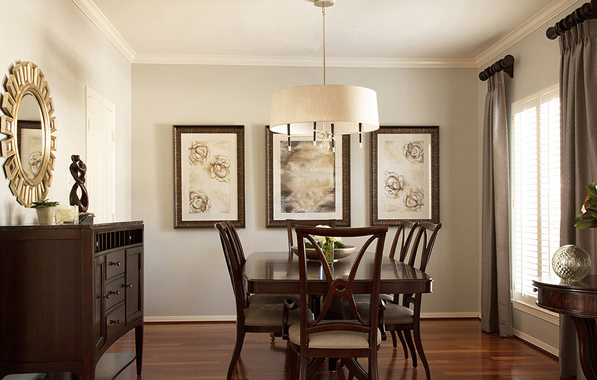 Happy Everything!
Karen