Three for Thursday – Kid's Room Storage Ideas
A lot of repinning for Kids room ideas, mostly storage from my Pinterest Boards. Summer projects I hear about are organizing kids rooms. This would include myself. Thought I would share with you my top 3 latest favorite finds on the web right now with kid storage ideas.
Fun details with writing paper behind the cabinets.. Check out customized walls if you are looking to do your own original pattern….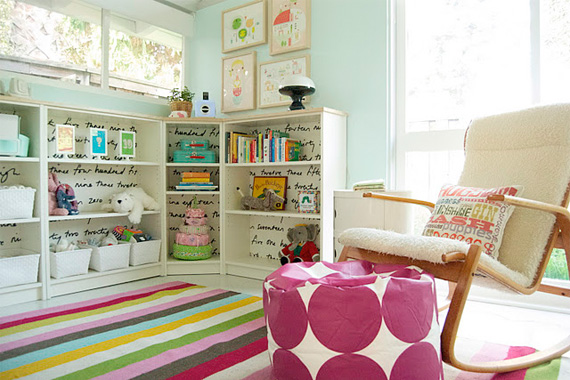 House Logic
Pottery Barn Kids always a favorite. Check out there great storage tip ideas.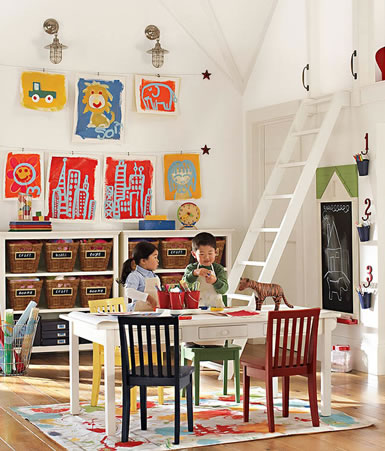 Custom Cabinets are great since you can have them built to fit the space and sized to what you need them for…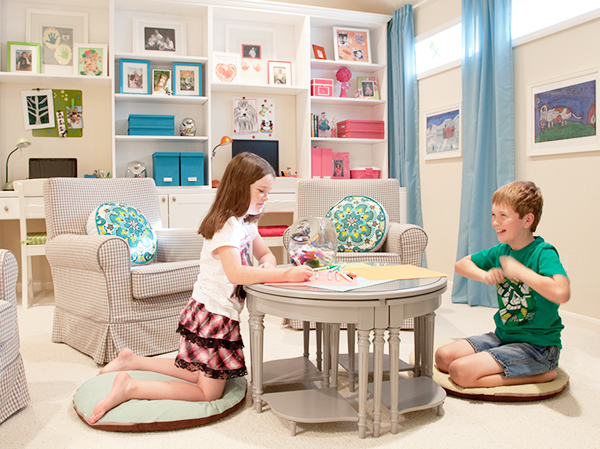 Marker Girl Home
Happy Everything! Karen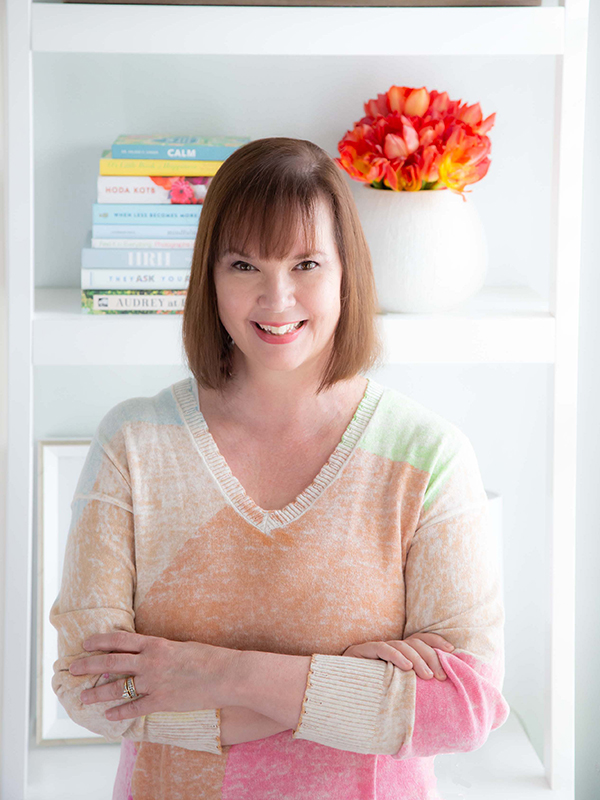 Imagine walking into your living room to find your two-year-old covered in marker along with your beautiful ottoman! I learned that lesson the hard way and redesigned our home around the family's lifestyle. I am committed to bringing you the very best of what I'm living and learning, as well as making it fun.
Our interior design services cater to your family's real-life living.
Get your guide to decorating a family-friendly home!
Karen shares with you her best design advice on how she creates beautiful family-friendly spaces with her clients.