Color of the Month-Paint it Black
We are talking about painting it black just in time for Halloween… Check out these inspiring black interiors..
Love the highlighted wall very dramatic with a stenciled headboard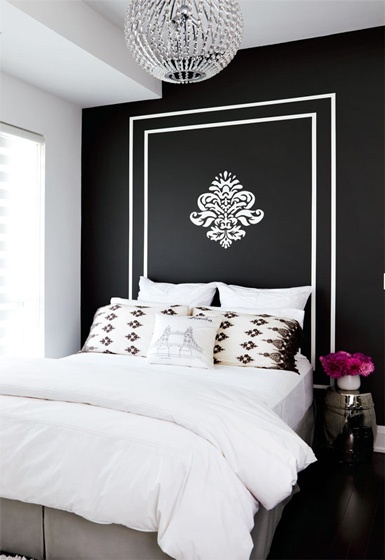 Pinterest
Buzy Striped ceiling and floor with black contrasting paneling creates a masculine feel in this Entry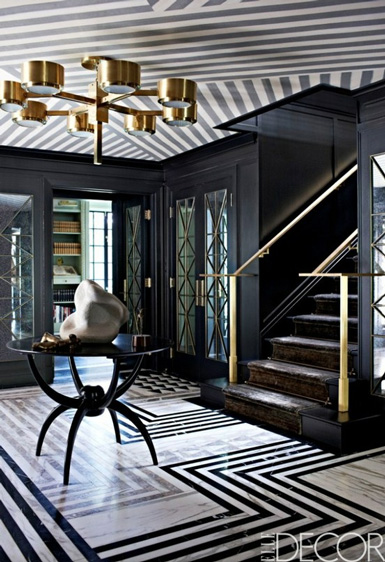 By Elle Decor
Black built-ins draw your eye into the room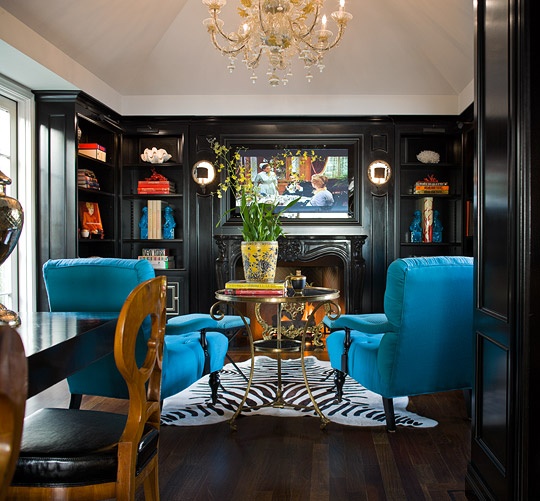 Traditional Home
Fun black Dining Room highlighted in white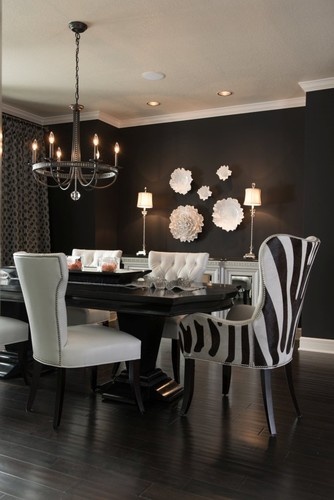 Ramsey Interiors
Teen girls room with black lacquered cabinets.. Love the black and white photos as well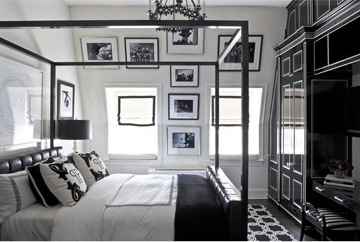 Black Kitchen cabinets with all the finishing touches very elegant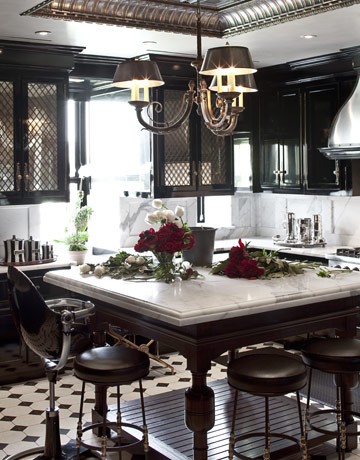 Tommy Hilfiger Harpers Bazaar
Happy Decorating!
Karen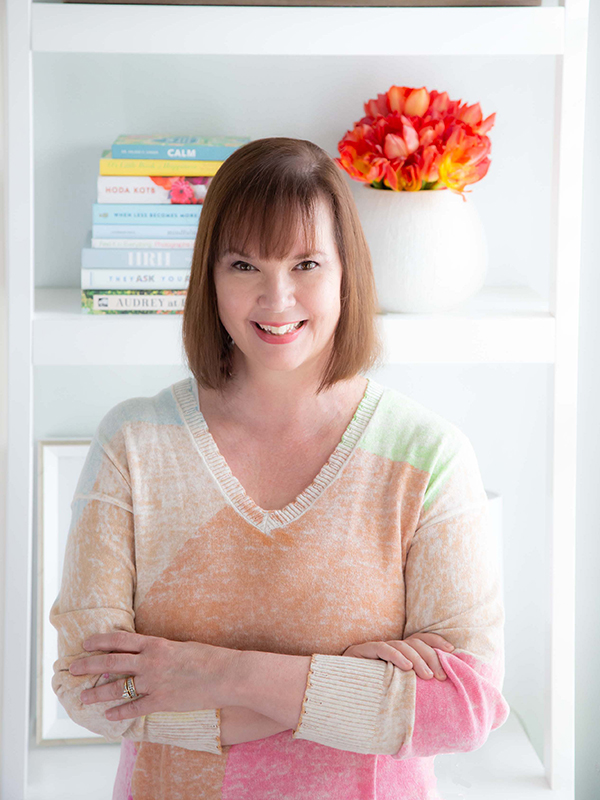 Imagine walking into your living room to find your two-year-old covered in marker along with your beautiful ottoman! I learned that lesson the hard way and redesigned our home around the family's lifestyle. I am committed to bringing you the very best of what I'm living and learning, as well as making it fun.
Our interior design services cater to your family's real-life living.
Get your guide to decorating a family-friendly home!
Karen shares with you her best design advice on how she creates beautiful family-friendly spaces with her clients.