Dear Karen,
I am on the fence should I use matching nightstands or not. I read everywhere that matching is not in, but I do like a more symmetrical look.
Stephanie from Georgia
It is preference really, what is not really in is a matching bedroom suite. Varying up your bed and nightstands is more important than not having matching nightstands.
Here are a few examples of  how to mix things up with bedroom furniture.
Keeping the symmetry with the same style table but mixing up the finishes is great way to create a more designed statement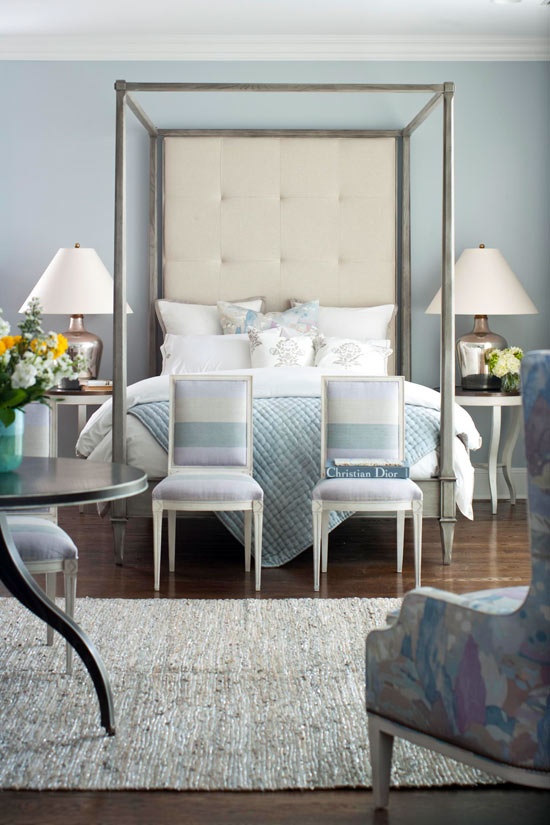 Traditional Home
Soft fabrics and mixes of metals and woods break up the more traditional matching set of furniture in a bedroom and add great visual appeal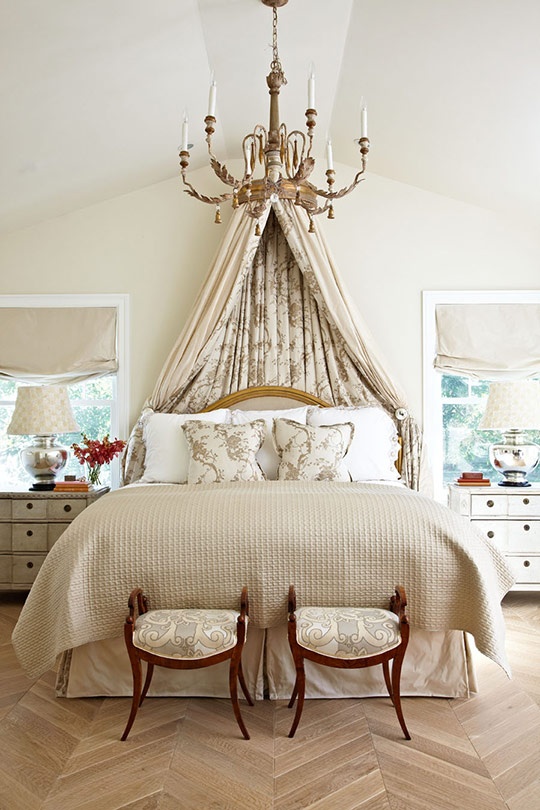 Traditional Home
If you want a more modern and clean look to a bedroom why not have the nightstands and a few other pieces be the same color, then your headboard bedding and drapery tie together too. It's more about pulling it all together than having it all the same.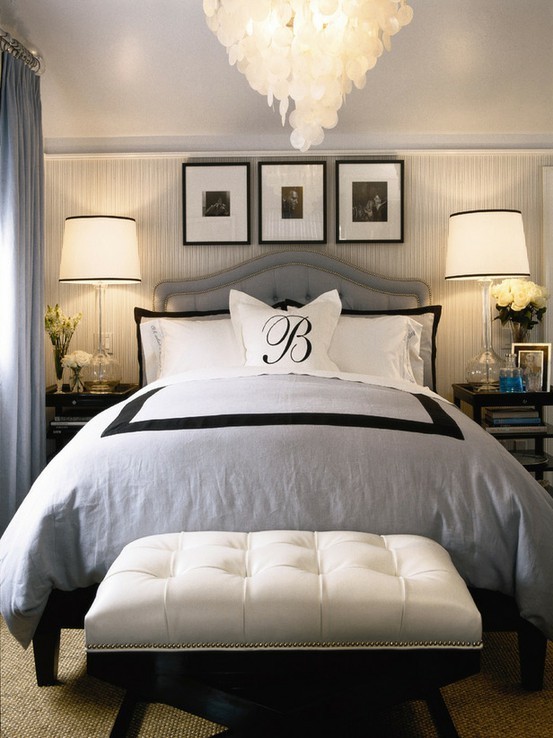 Barclay Butera
If you are wanting to mix it up, keep the nightstand in the same finish but give them a different shape. This will create balance.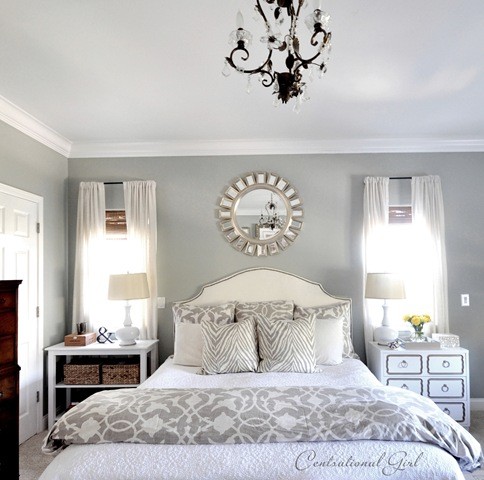 Centsational Girl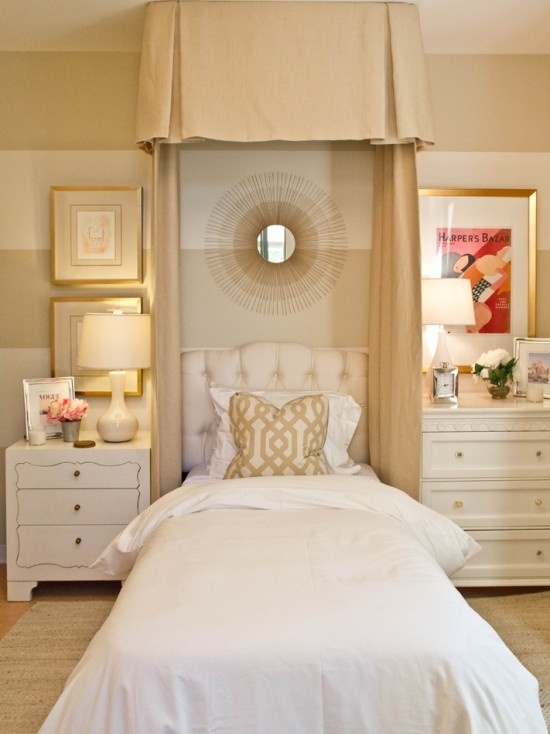 Jessica Bennett Interiors
Happy Decorating!
Karen