Family Friendly Friday – Kids Desk Areas
It is back to school and lot of us are organizing and arranging desk areas for our kids. Here are some great ideas on creating a great study/desk space for your kids!
Color can play a big part in a study space! What colors do your children like? Is a question to ask before deciding. If they don't like the color then I doubt they will want to sit at the desk.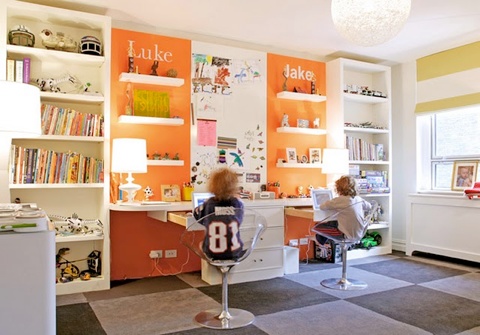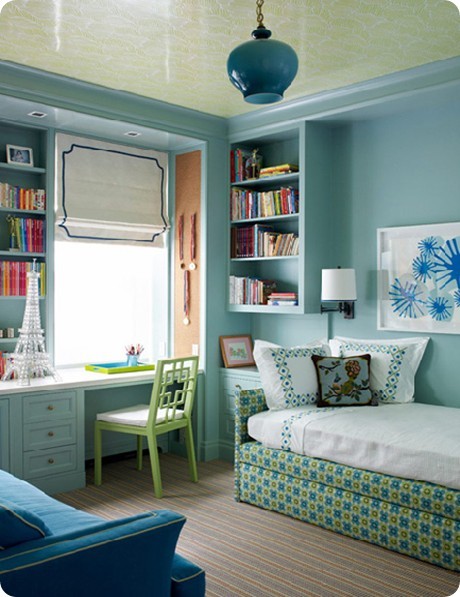 Photo from Centsational Girl
When you have more than one child sharing the space, you should always try to give each one their own area.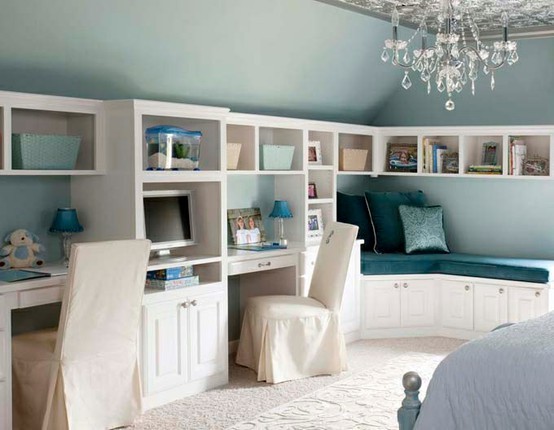 House of Turquoise designer Endia Veerman
Having their own inspiration around them is a must, and it doesn't have to have a traditional look.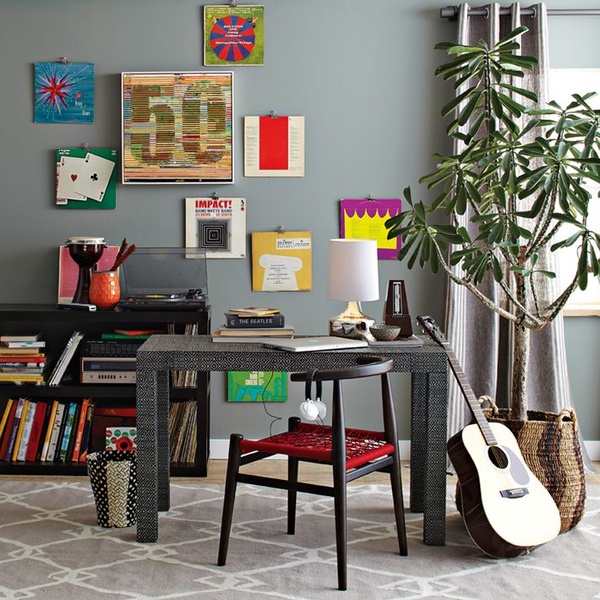 West Elm
Keeping some items behind doors eliminates clutter and creates a more calming space.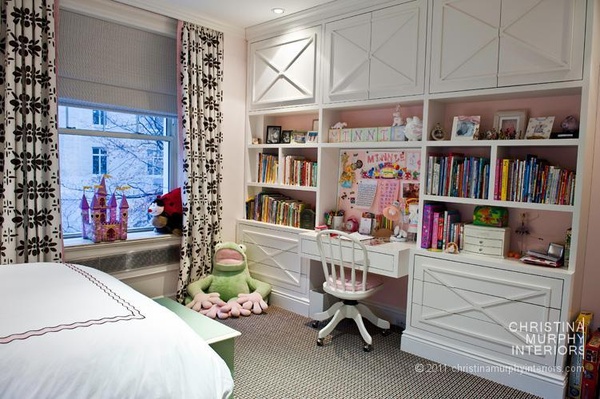 Christina Murphy Interiors
Lighting is very important… under cabinet, recessed and a desk lamp all create a great balance of light in this teen room.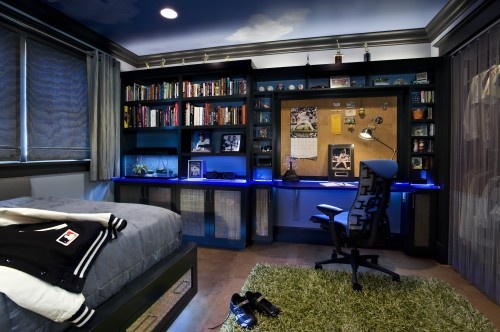 Photo from Houzz
A great bulletin board is always fun and let's you child or teen change it often – love style tiles from PB Teen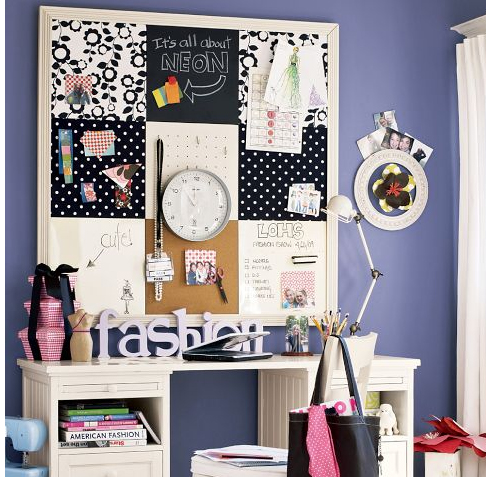 PB Teen

With a shared space keeping just the essentials is best and having a shared calender to keep track of all the family activities. You could have one as fun as this one – a chalkboard painted wall.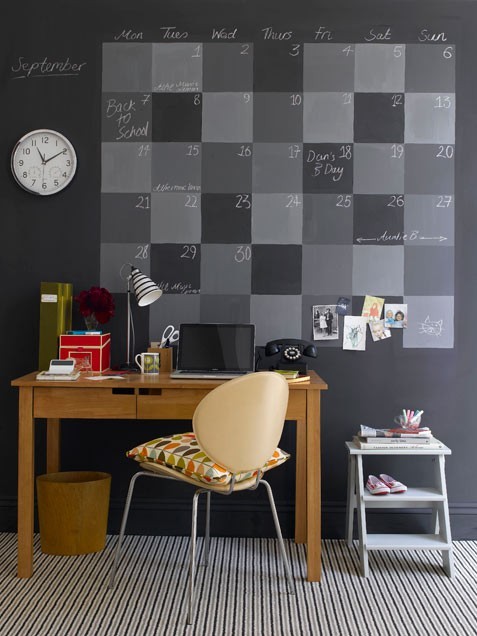 Martha Stewart
Happy Decorating!
Karen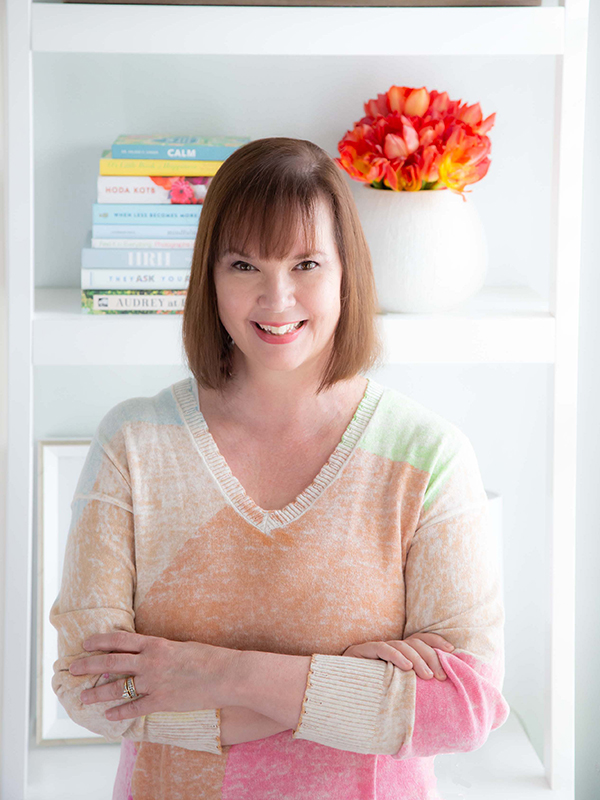 Imagine walking into your living room to find your two-year-old covered in marker along with your beautiful ottoman! I learned that lesson the hard way and redesigned our home around the family's lifestyle. I am committed to bringing you the very best of what I'm living and learning, as well as making it fun.
Our interior design services cater to your family's real-life living.
Get your guide to decorating a family-friendly home!
Karen shares with you her best design advice on how she creates beautiful family-friendly spaces with her clients.