4 Trends in Drapery I Love
I have this 5 year cycle with redoing my own home, working on window treatments at the moment, oh how I love them. What is not to love the fabric, the pattern, the style!
I am all about custom if it is within your budget and for those of you who don't have the budget embellishing and adding to a standard sized drapery can be done by you or even the alterations person in your community.
Panels and Shades
At the moment simple panels and roman shades are in,
it's all about the color and pattern of the fabric …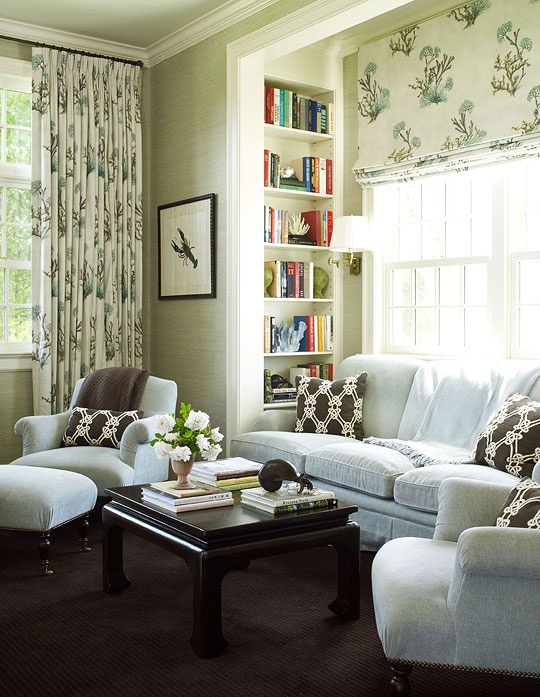 Photo from Traditional Home Magazine
Embellishing
Another big trend, adding a fabric border to the sides of a drapery; like in this room that has used fabric from the custom duvet made for this bedroom. (Windsor Smith's Kravet Riad print)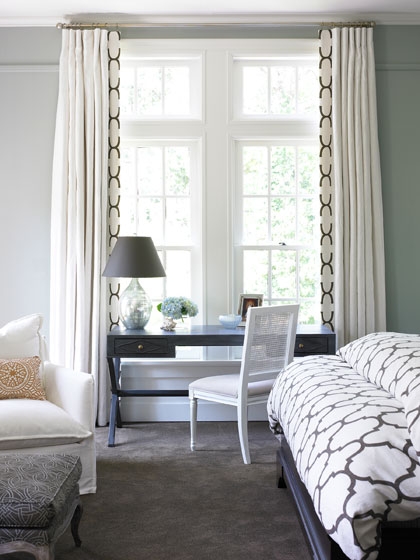 Photo from Mike Hammersmith
Hang Them High
With your drapery – using small rods really makes a more defined statement with the panels in the room and hanging them higher adds height as well..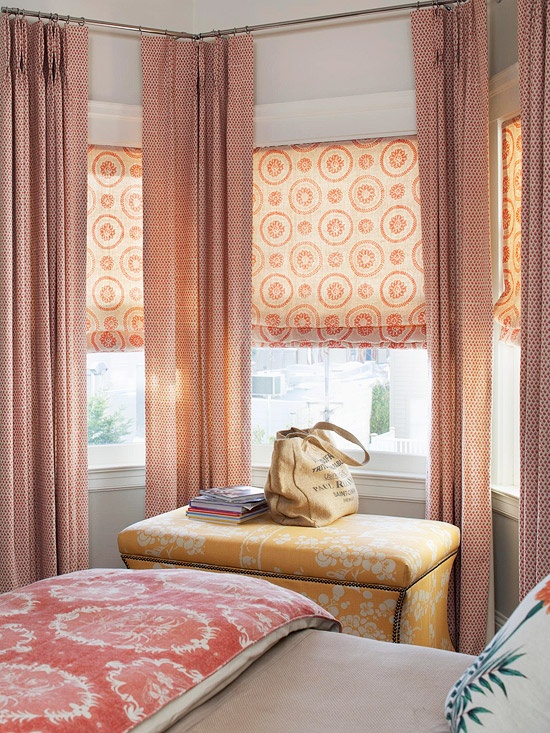 Photo from BHG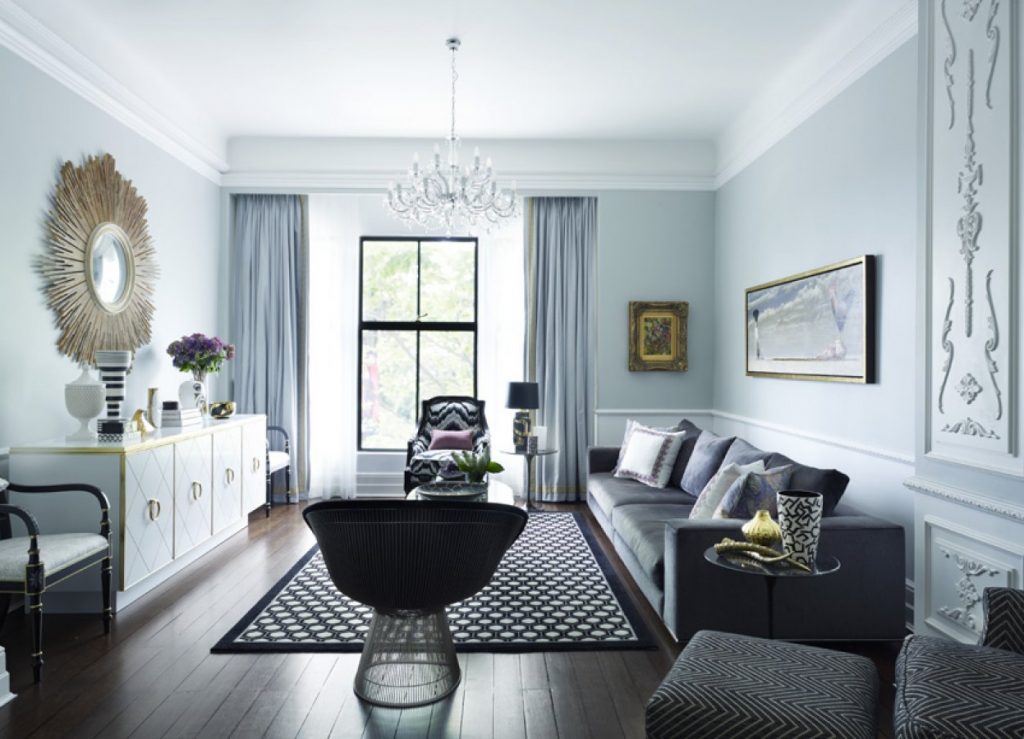 Photo from La Dolce Vita – Designer Greg Natale
But no high waters – if you need to, add a complimentary fabric to the top and/or bottom so they touch the floor.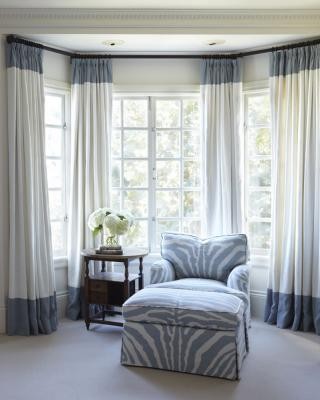 Photo from Chambers and Chambers
Tape It
Adding tape (trim) can update an old panel or shade and give it a whole new look! I have even used ribbon to cut the cost down for some clients.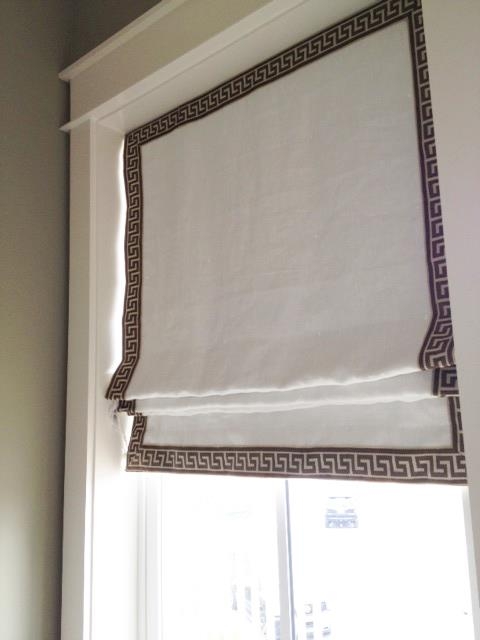 Photos from Pinterest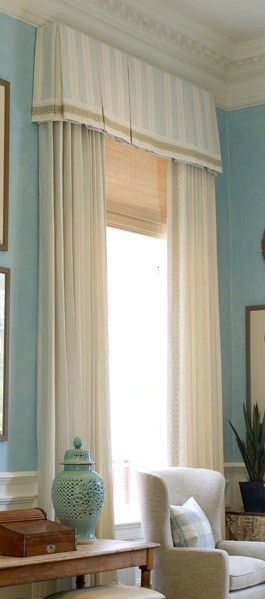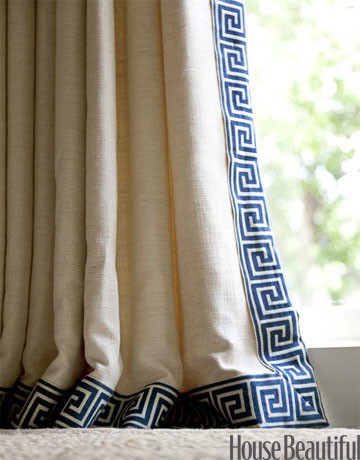 Photo from House Beautiful
Happy Decorating!
Karen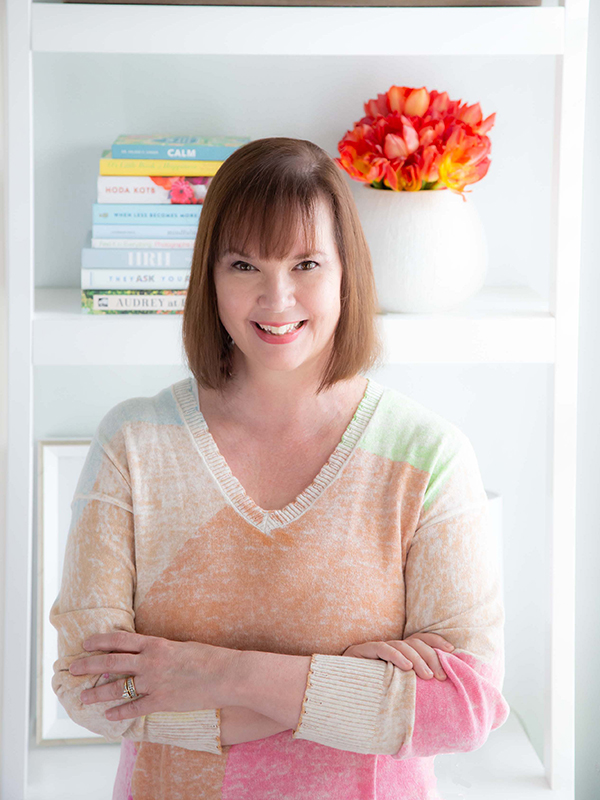 Imagine walking into your living room to find your two-year-old covered in marker along with your beautiful ottoman! I learned that lesson the hard way and redesigned our home around the family's lifestyle. I am committed to bringing you the very best of what I'm living and learning, as well as making it fun.
Our interior design services cater to your family's real-life living.
Get your guide to decorating a family-friendly home!
Karen shares with you her best design advice on how she creates beautiful family-friendly spaces with her clients.