Family Friendly Friday – Kitchen Flooring
I can get distracted at times with my multi-tasking. One thing I have done a few times and it recently just happened again is…I put my water glass in the water dispenser of my refrigerator, the cool thing is it stays there and fills up without me holding it. Of course being the multi-tasker that I am… I'm making dinner, looking through mail and cleaning up and then one of my kids says Mom I need you. So of course I run off to help and my great water dispenser doesn't have an automatic shut off so it proceeds to continue pouring all over the floor.
So today I thought I would give you my top choices for kitchen flooring just in case you are or have a spiller like me.
Tile – is my choice, I love my Honed Travertine… the draw back is you do need to seal it, but I love that it is easy to clean and doesn't show the everyday wear… grout lines are so small which to me is the hardest part of cleaning a floor. My latest favorite is the horizontal vein…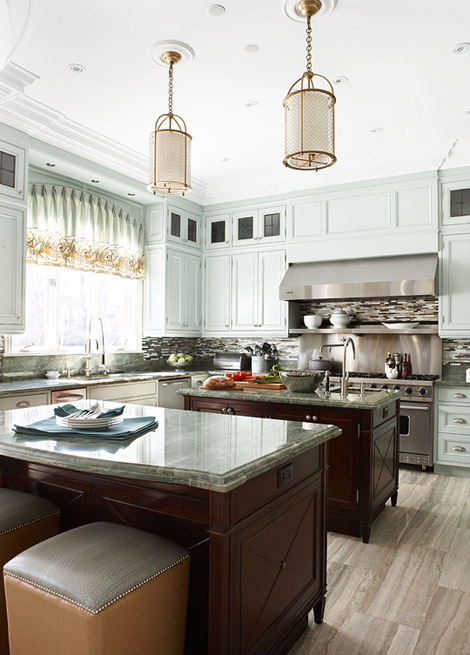 Photo from Traditional Home Magazine
Porcelain would be my second choice – It is a very hard and durable surface capable of withstanding all of the abuse that your family will give it.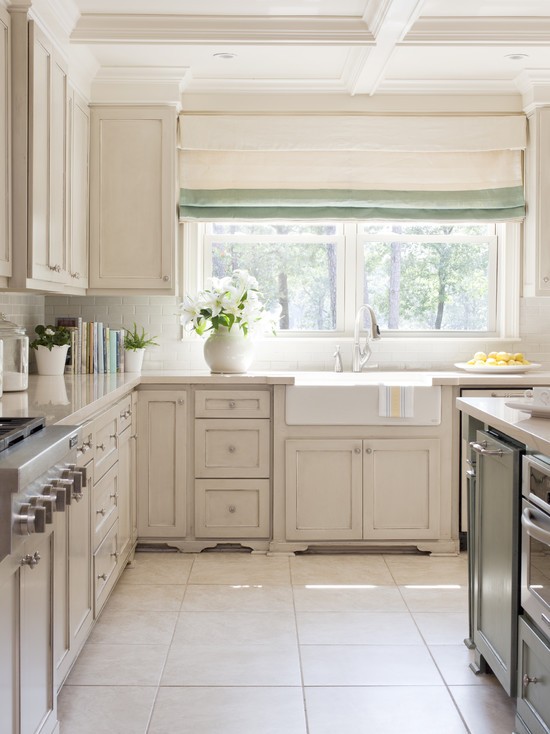 Photo from TobiFairley.com
Then there is Linoleum not like the kind I grew up with but
a much more fashionable product now…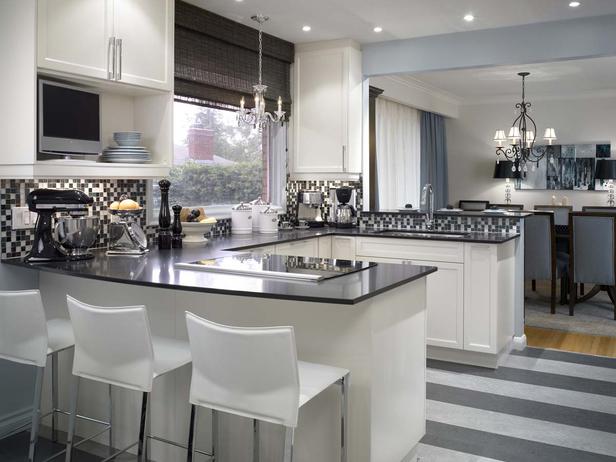 Photo from Candice Olson
(I am going to say no to wood flooring at least in my home, it is not going to hold up with a big water spill. Make sure that whatever you choose has at least a very durable finish and research on the facts before purchasing.)
Happy Decorating!
Karen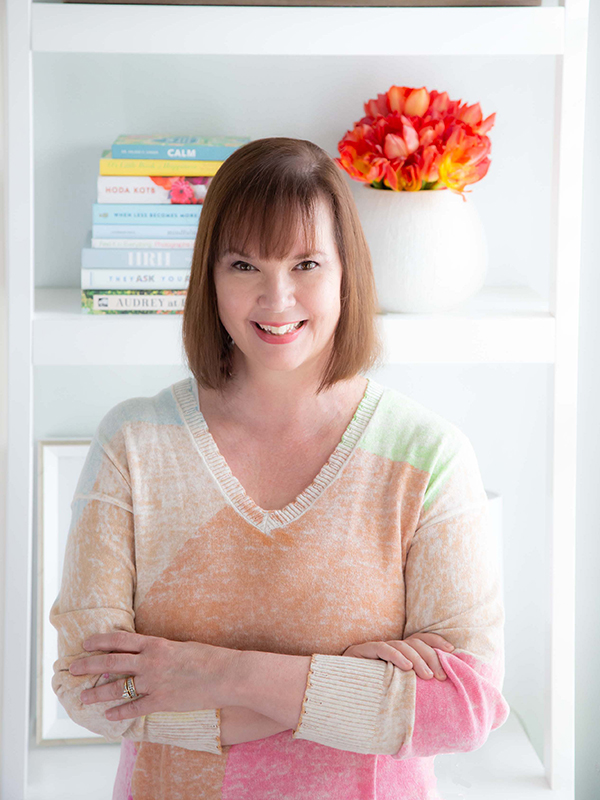 Imagine walking into your living room to find your two-year-old covered in marker along with your beautiful ottoman! I learned that lesson the hard way and redesigned our home around the family's lifestyle. I am committed to bringing you the very best of what I'm living and learning, as well as making it fun.
Our interior design services cater to your family's real-life living.
Get your guide to decorating a family-friendly home!
Karen shares with you her best design advice on how she creates beautiful family-friendly spaces with her clients.