Check out these inspiring beautiful girl bedroom decorating ideas we found.. A little girl power today!
Drapery around the vanity what girl doesn't love her own makeup area!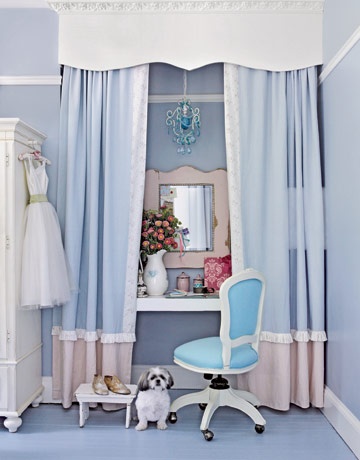 Country Living
Beautifully detailed canopy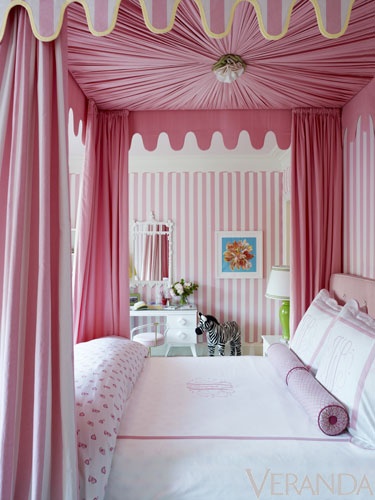 Veranda – Ruthie Sommers
Big girl style for a little one, fun wall paper and bold orange with navy details.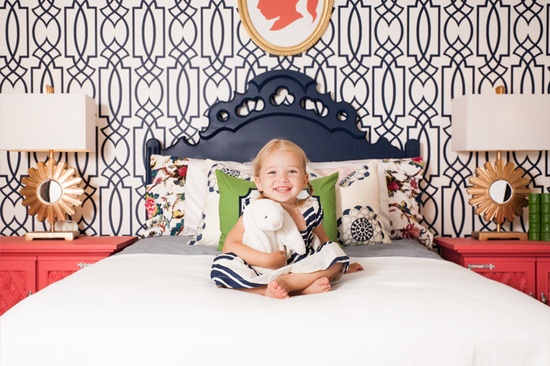 Project Nursery
Tommy Hilfiger's daughters room in lavender and white – modern, very well designed and chic.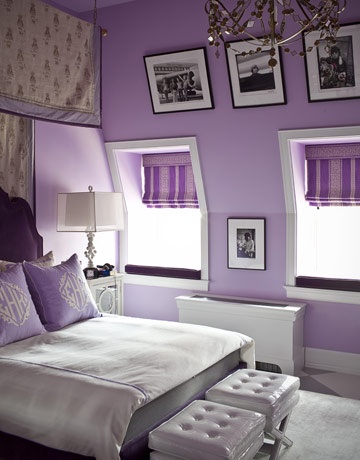 Harper's Bazaar
Love the mix of  little girl pink bedding and a more grown up turquoise in the chandelier.  The striped ceiling is just Marker Girl fun!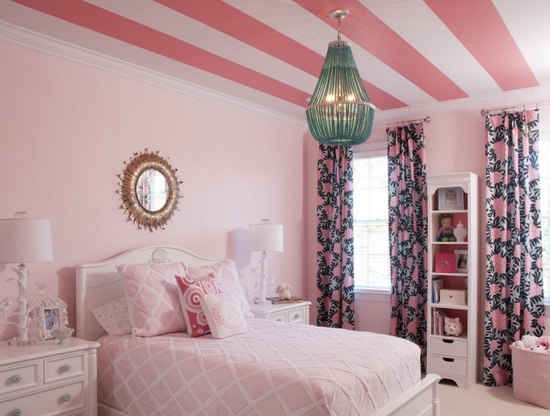 Liz Carroll Interiors
For a smaller budget this is a great idea using a West Elm day bed and simple drapes hung on either side… then added a scalloped valance and molding to the ceiling to finish it off. I love the personal touch of the self portrait too!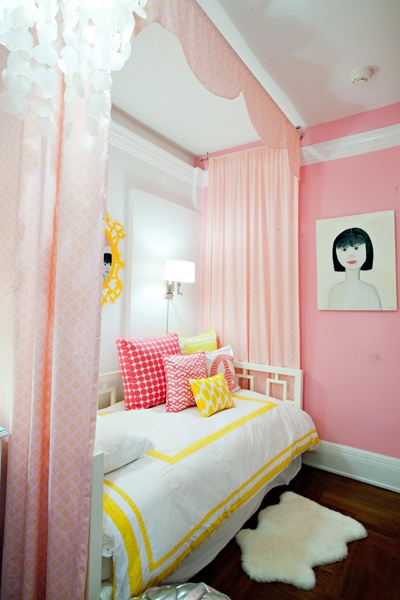 Pinterest
Happy Everything!
Karen
……………………………………………………………………………………………………………
Have you signed up for our free guide the 7 Easy Steps to Decorating any Room?  Just enter your name and email to the right of this post.. To get your Free Guide!
…………………………………………………………………………………………………………….