Breakfast Room – Design Day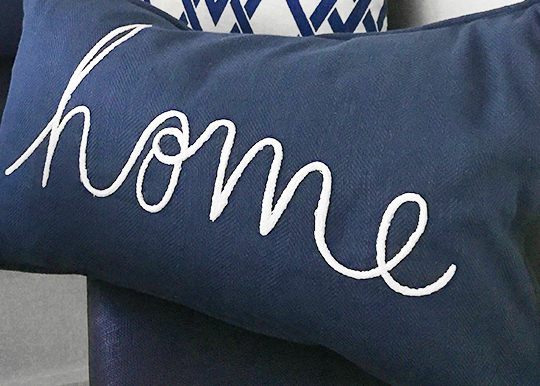 Today's Marker Girl Makeover feature is from a client who used my Room in a Day Service with a follow-up consultation to finish the space. We actually did three different days for three different spaces. This service is for clients who want help developing a design plan for a design project but really want to do the leg work on their own.
The client was building a new home in Houston. We tackled the Breakfast Room by first looking at the overall architectural plan. We needed to confirm what size the banquette should be built to fit the table she was considering. It needed to accommodate a large family with 4 kids along with Mom and Dad.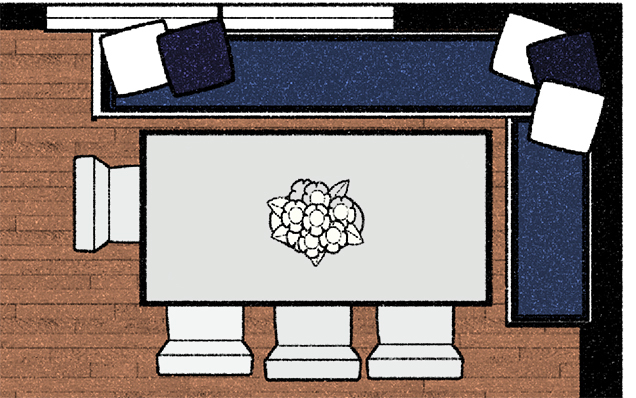 Once we finalized the sizes with the floor plan, we went through her wish list to complete the plan. She wanted to recycle an old chandelier and paint it white which I thought was a great idea.
To create a durable design here is what we created for her space – A grey-finish custom-made table and chairs and banquette cushions in a navy vinyl. For the window treatment, a roman shade made with a indoor/outdoor fabric in a fun playful print. We used the same shade fabric for some of the pillows. I then recommended outdoor navy fabric pillows to complement. The outdoor fabrics really hold up with her active family.
We added a family chalkboard on the wall and ming canisters and a family photo on the counter next to the space. These details personalize the Breakfast Room. And viola! Here is the after-photo I took at our final follow-up consultation.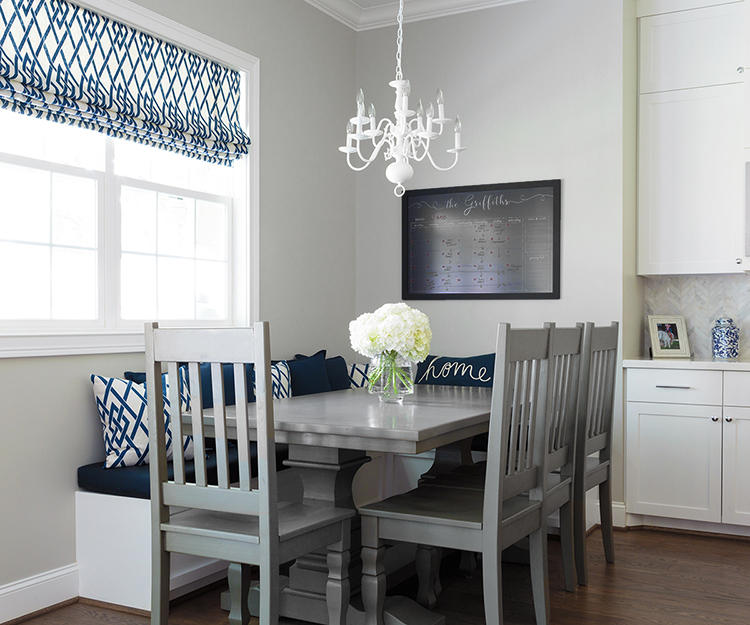 While we don't share the full list of links from our custom design projects (since that is what our clients pay us for) here is how you can achieve a similar look: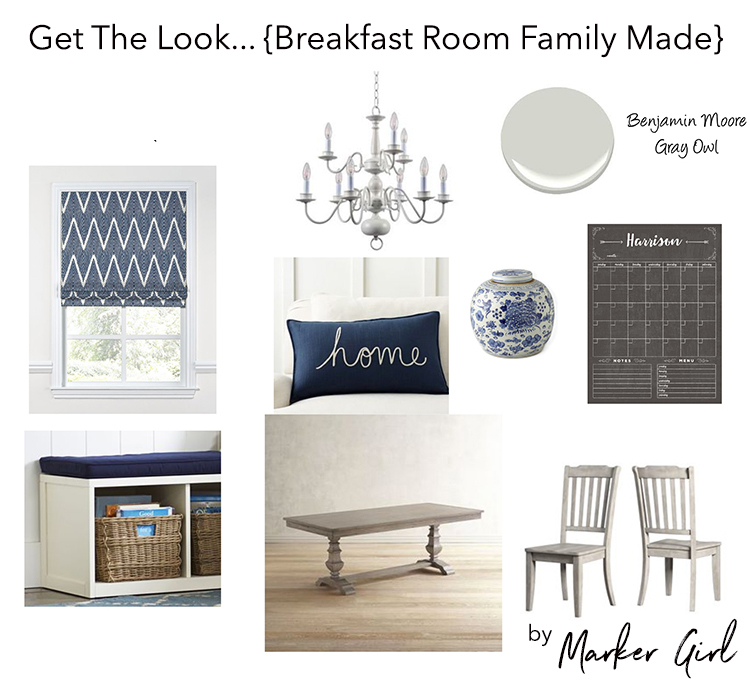 Light | Shades | Home Pillow | Ming Jar | Family Calendar
Seat Cushion | Table | Chairs
Click here for more details about our Services.
Happy Everything! Karen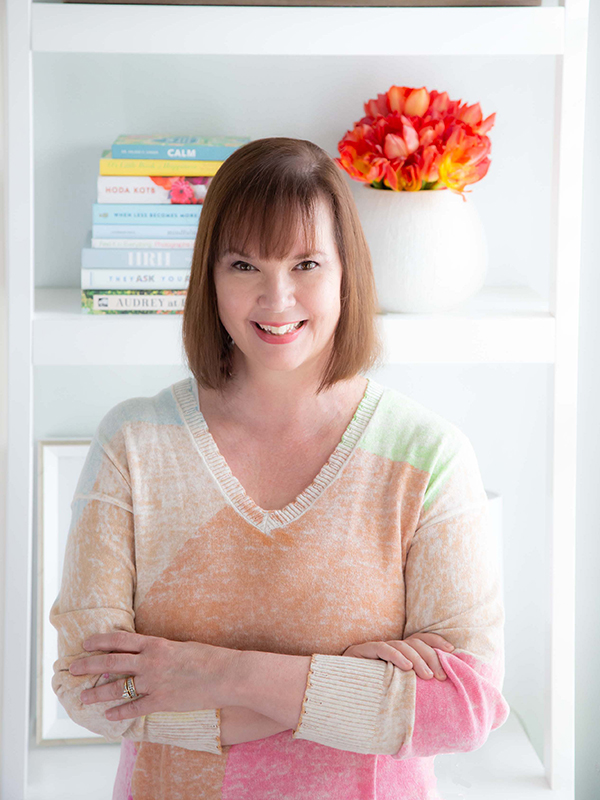 Imagine walking into your living room to find your two-year-old covered in marker along with your beautiful ottoman! I learned that lesson the hard way and redesigned our home around the family's lifestyle. I am committed to bringing you the very best of what I'm living and learning, as well as making it fun.
Our interior design services cater to your family's real-life living.
Get your guide to decorating a family-friendly home!
Karen shares with you her best design advice on how she creates beautiful family-friendly spaces with her clients.