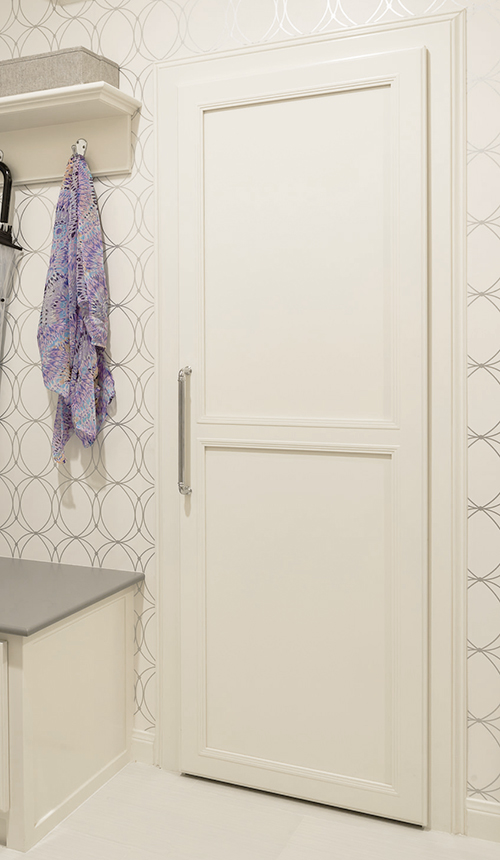 What's behind that door? My laundry room closet storage that stores quite a variety of items. While my laundry room closet isn't going to be a luxury pretty makeover, it does function for me for storage. If I was going to redo this space then everything was getting a redo including the laundry room closet.
Check the entire makeover over the Laundry Room here.
My Marker Girl Makeover Laundry Room
I was so frustrated with this closet, it needed to store house cleaning items like the vacuum and my mops. It also needed to store my ironing board, ironing accessories, swim gear, beach blankets, and house a few decorations that need to be in a more climate controlled area. And it is a very odd shape with the stairs cutting into the ceiling and walls. But now I finally have a very functional storage area. Thought I would give you a mini tour.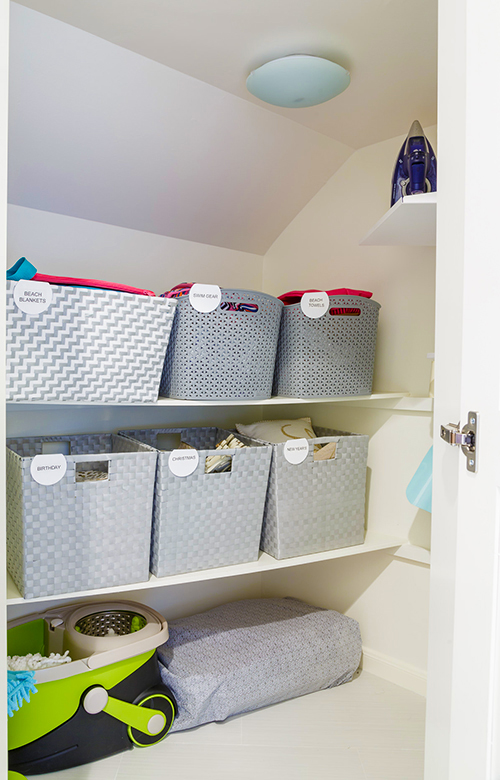 The larger side wall I had was hard to tackle at first and then I found this great solution from the Container Store, their elfa system!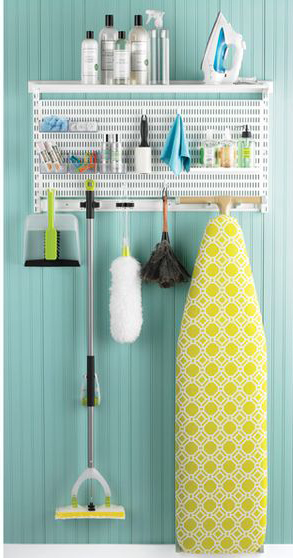 It was the perfect fit to store all of my ironing accessories and iron. I was also able to fit my dust pan and feather duster right underneath. I found a standard ironing board that just fits on hooks right next to it. I had to get creative here since I wasn't able to get the height I really wanted. So I went with the smaller version. This is where measuring is crucial.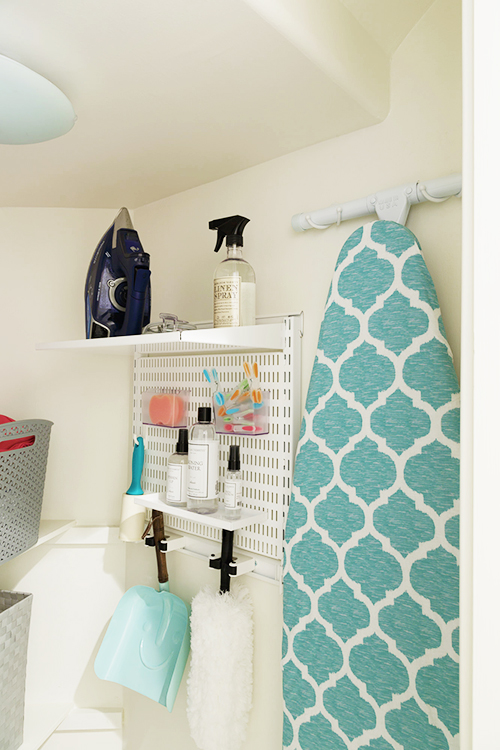 Then on the other side there was just enough space to use these hooks I found at target to house my mops, the spin mop bucket just fits underneath the shelving.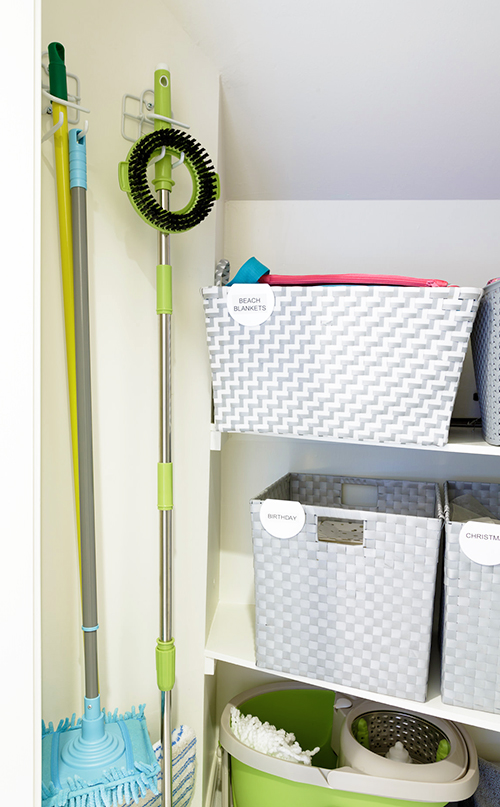 On the shelves we put in I was able to use storage bins that would fit to store the swim gear and decorations. It makes me not keep as much too.
Not pictured is my vacuum cleaner which just rolls into the open space. So now there is no longer things falling over on me and I am not cursing at the door under the stairs.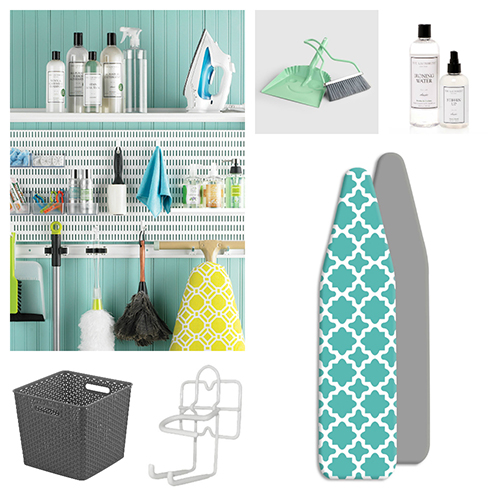 Here is recap of my finds.
Container Store Elfa Utility | Target Storage Bins | Target Storage Labels
Target Iron Board Cover | Target Mop Hooks
Laundress Ironing Water | World Market Dust Pan
Happy Everything! Karen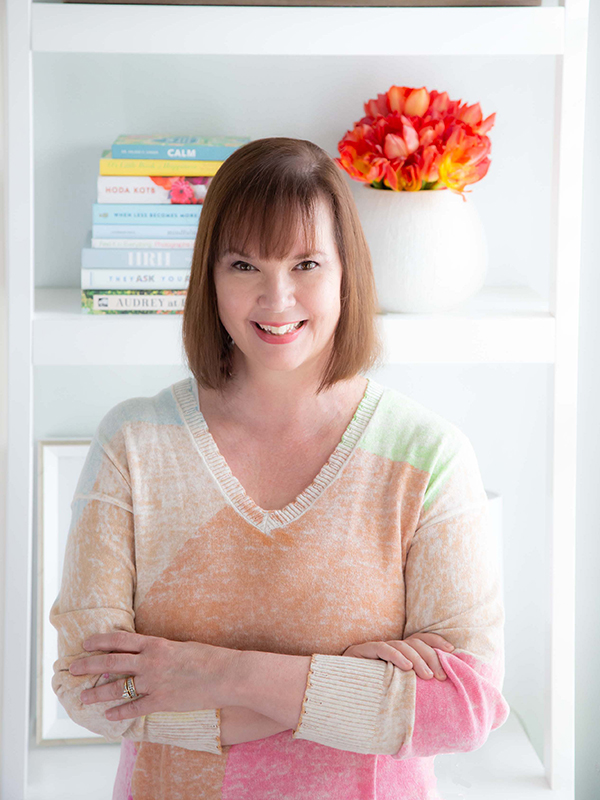 Imagine walking into your living room to find your two-year-old covered in marker along with your beautiful ottoman! I learned that lesson the hard way and redesigned our home around the family's lifestyle. I am committed to bringing you the very best of what I'm living and learning, as well as making it fun.
Our interior design services cater to your family's real-life living.
Make Your Mark University
Are you an Interior Designer ready to "Make Your Mark" in your business? With 15 years of experience running my own firm, I will teach you how to grow a standout business that attracts ideal clients!