How to Find Your Design Style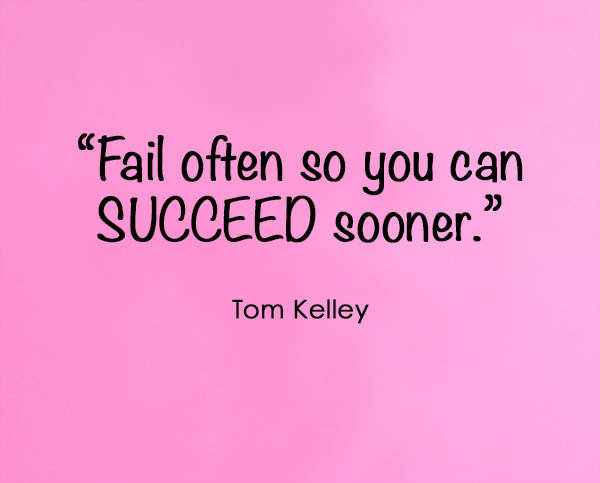 I so wanted to be an artist when I was High School. I struggled my first year with a teacher who just didn't get my simple concepts and technique. I say that now with confidence but then I truly felt like a failure.
The following year I got this wonderful art teacher Mrs. Budge. Our first assignment was to pick a word, one that would describe a feeling and then draw a design that represents that word to you. I sat there and struggled because I was looking at everyone else's drawings. I walked up to her desk and said, "I give up. I am just not getting this and maybe I am not good enough to be an artist." She looked at me and said, "You are Karen, you just need to really stop overthinking things and let your mind be free and open. Express yourself and how you feel."
I walked back to my desk still upset and drew a bunch of lines with a ruler coming from all different directions and in many different colors with markers. I wrote the word confused on the bottom. Turned in it and to my surprise my teacher wrote on the back "You got it. A+"….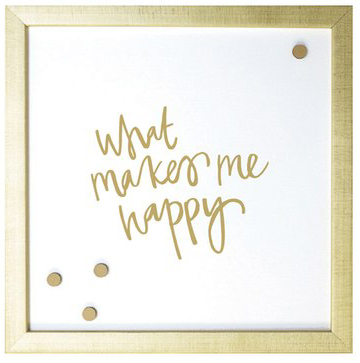 Nordstrom
Eventually I found my way of expressing my creativity with being an Interior Designer after trying different things and making mistakes along the way. I have a better understanding about who I am thanks to a wonderful teacher who taught me how to express myself from the heart.
I find this is a challenge with a lot of people who are struggling with a design for their home. They are so in their head with what the neighbors are doing that they forget to really consider what makes them happy.
How to Discover Your Design Style
Find your favorite place in your home and put on some music and just write it out first – what you want for your home. Then go back through and ask yourself is this what you want or is this what you think other people would like. This one step has so helped me with a lot in my life.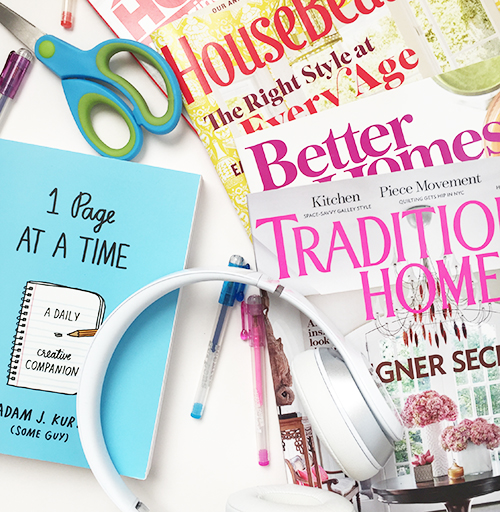 Amazon ( a fun book to give your creative brain a boost)
Then print out and cut out a few dream rooms, pin them up somewhere, or you can create a wish book with picture and notes. See if there is a pattern with certain colors, types of patterns and textures. This can help with either deciding who you want to hire to help you or doing it yourself.
Great guide to creating a mood board from Pottery Barn/Nathan Turner
Once you have a true understanding of what you want, designing becomes more fun and less confusing.
Happy Everything! Karen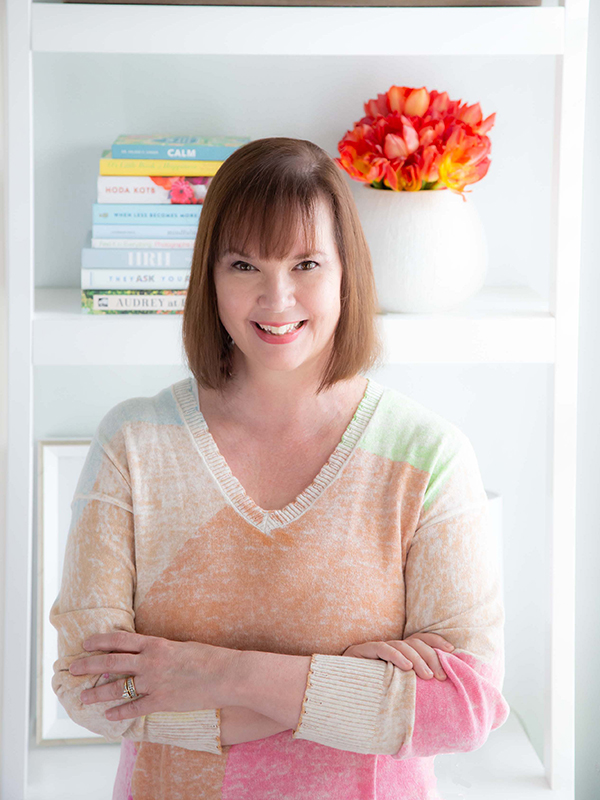 Imagine walking into your living room to find your two-year-old covered in marker along with your beautiful ottoman! I learned that lesson the hard way and redesigned our home around the family's lifestyle. I am committed to bringing you the very best of what I'm living and learning, as well as making it fun.
Our interior design services cater to your family's real-life living.
Get your guide to decorating a family-friendly home!
Karen shares with you her best design advice on how she creates beautiful family-friendly spaces with her clients.