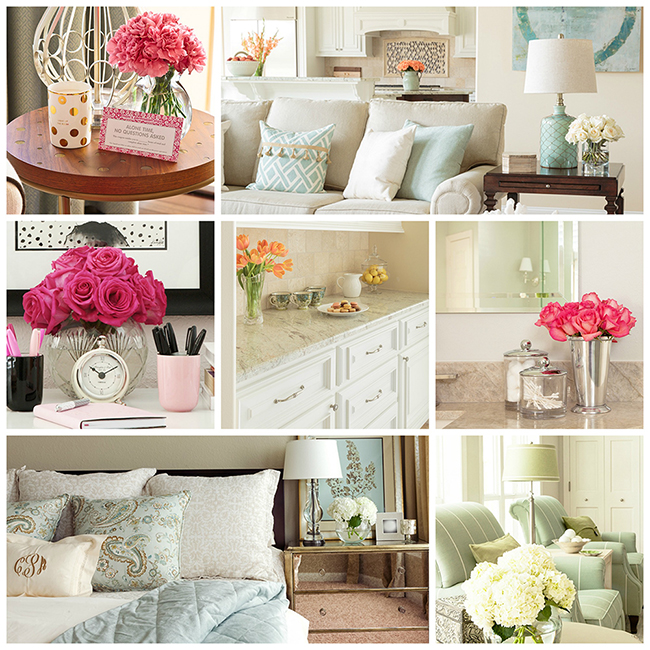 When I lived in Paris it was a must to have fresh flowers. I learned to appreciate them and was given a few tips how to arrange them as well. I think flowers add a fresh accent to a room, especially with a simple presentation in a vase.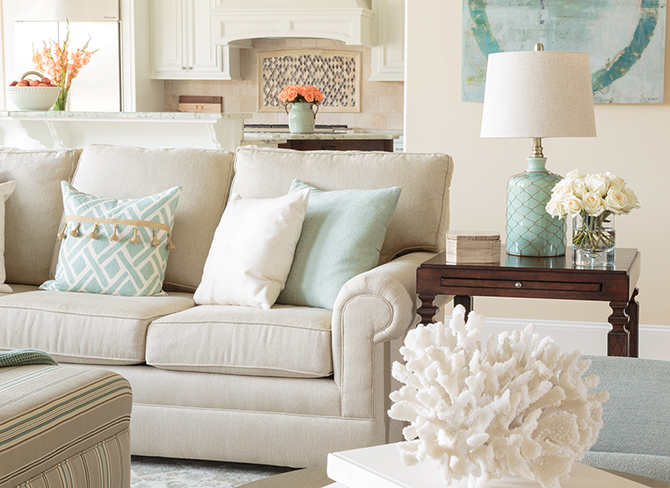 With Valentine's Day coming up this weekend I thought I would share with you a few quick tips on simple flower arranging.
Here is how to make a simple flower arrangement!
When you first get them try to see where they best look in the room and what height you might want them.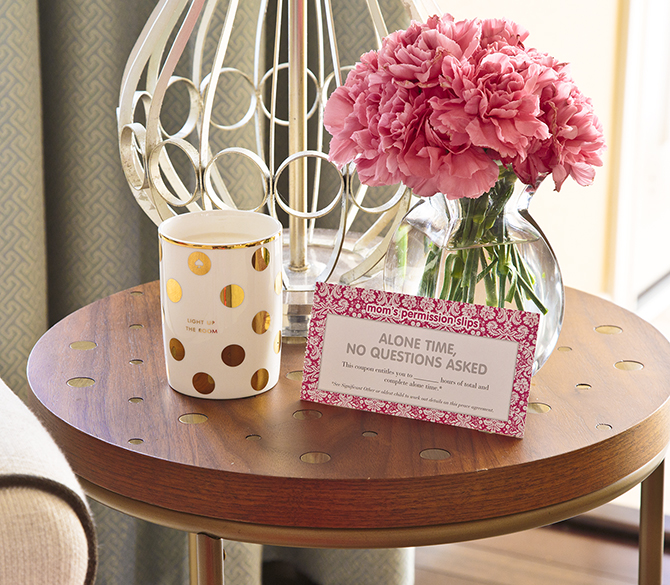 Invest in a nice pair of pruners, they are best for cutting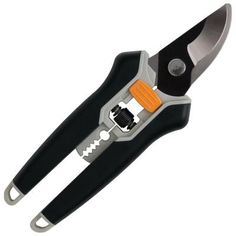 Home Depot
When cutting – try not to keep them out of the water too long
Use a vase that has been cleaned with soap and water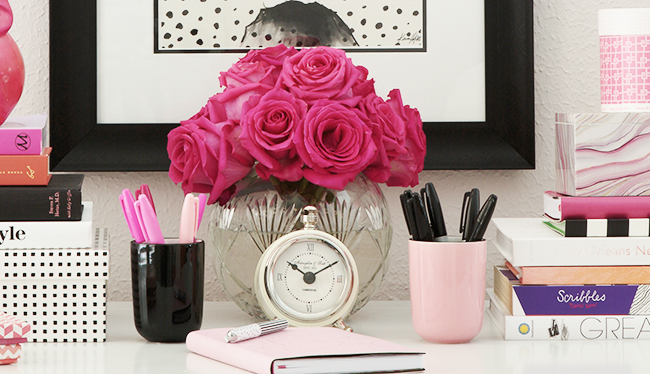 Remove all leaves that are under the water, leaves can pollute the water. Use a rubber band to hold them together to keep it tight.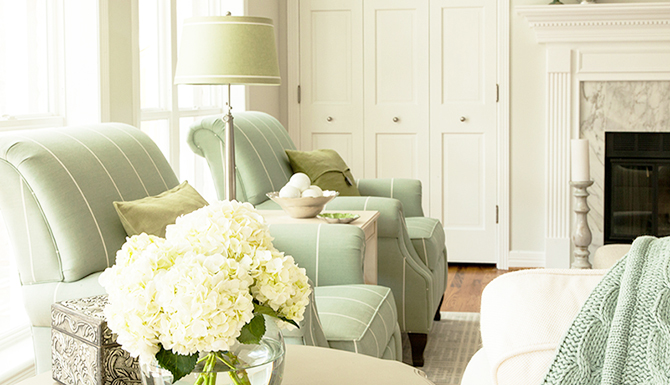 Cutting them down close to the top of vase is a great way to create a simple and fun arrangement. Also see if a non-clear glass vase might look better.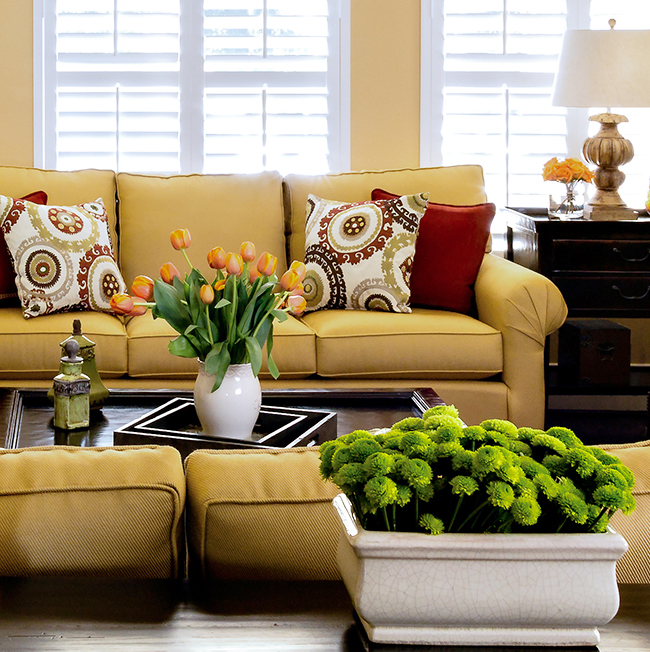 Happy Everything! Karen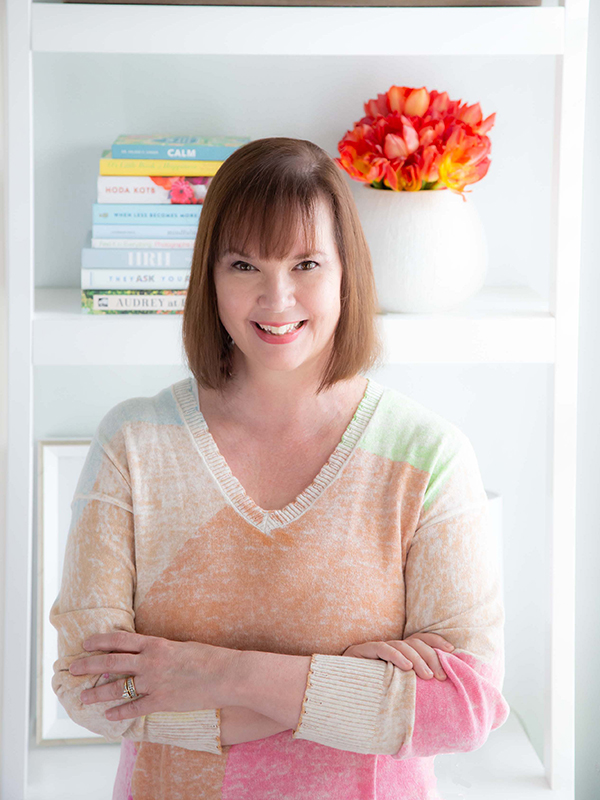 Imagine walking into your living room to find your two-year-old covered in marker along with your beautiful ottoman! I learned that lesson the hard way and redesigned our home around the family's lifestyle. I am committed to bringing you the very best of what I'm living and learning, as well as making it fun.
Our interior design services cater to your family's real-life living.
Make Your Mark University
Are you an Interior Designer ready to "Make Your Mark" in your business? With 15 years of experience running my own firm, I will teach you how to grow a standout business that attracts ideal clients!