Marker Girl Monday – Opposites are Complementary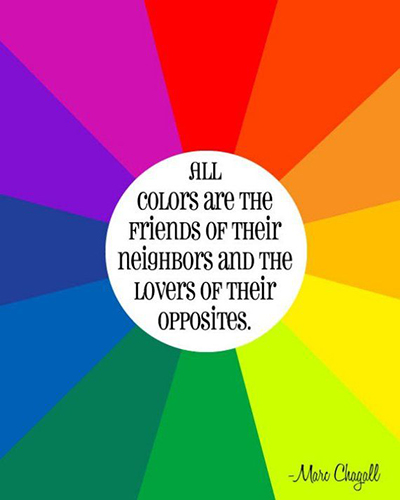 Etsy
Whenever anyone meets my husband and I they immediately see that we are quite different in personality. He is introverted and calm. I am extroverted and energetic. It was confirmed when I recently was at a continuing education workshop with Tobi Fairley. They had us take a Briggs Meyers personality test. One I had taken before and my husband too for business. They had this slide of my personality spreading the rainbow love on another type. I knew and confirmed that my husband is that type. . We had a good laugh when I showed him this.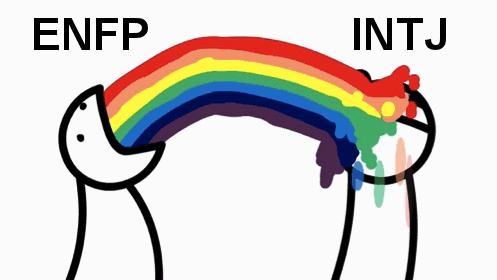 Unlike the illustration above. I have learned to give it in small amounts. We are a good mix. We complement each other. I have learned that surrounding myself around people that aren't exactly like me is so much more fun than trying to find the perfect match.
In interior design there is a color theory called "Complementary" where opposite colors on the color wheel create a wonderful color scheme for a space. Getting the balance of colors is really what makes it work. Funny how life and art co-inside.
When working on a color palette for your home keep the idea of complementary in mind and let what pleases your eye make your final choice.
Here is an example- In this space the orange is more of a coral which is reddish-orange and the blue is more greenish-blue. These are opposites creating a complement. Since they are the same hue and tone they have balance.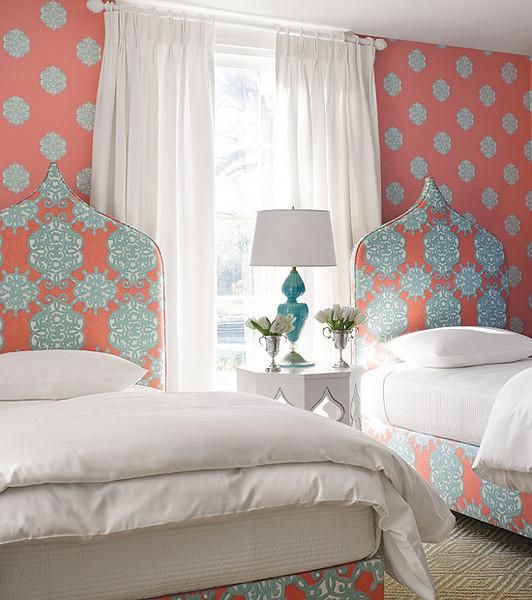 Thibaut via Decor Pad
Happy Everything!
Karen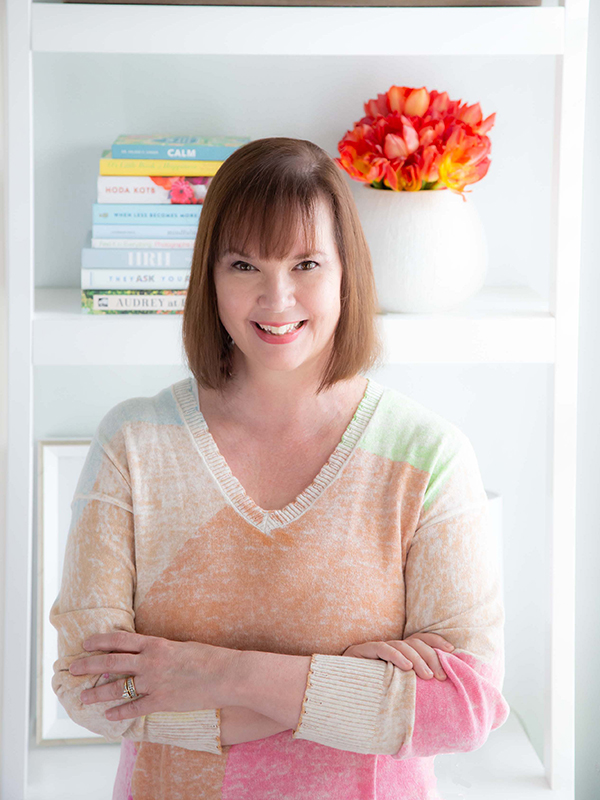 Imagine walking into your living room to find your two-year-old covered in marker along with your beautiful ottoman! I learned that lesson the hard way and redesigned our home around the family's lifestyle. I am committed to bringing you the very best of what I'm living and learning, as well as making it fun.
Our interior design services cater to your family's real-life living.
Get your guide to decorating a family-friendly home!
Karen shares with you her best design advice on how she creates beautiful family-friendly spaces with her clients.