Marker Girl My Office Makeover – Part 3 The Finishing Touches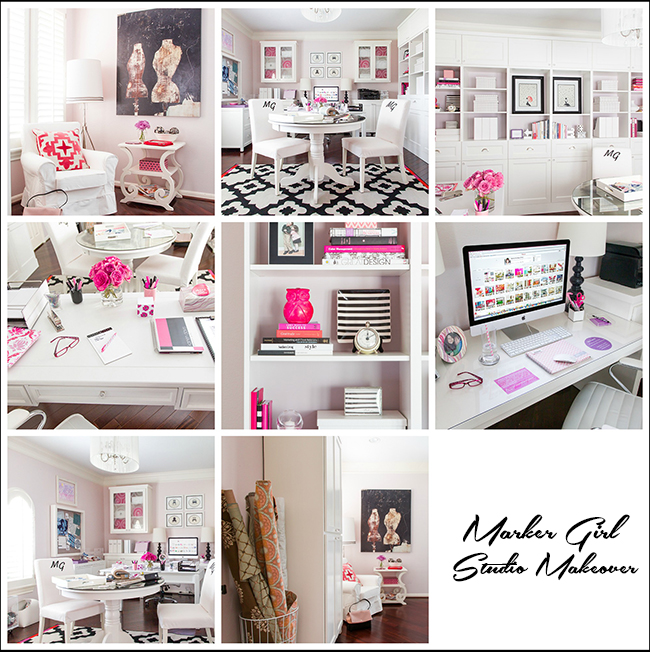 My final installment of my office makeover is all about those finishing touches. This picture below was something I wanted to show in a single photo all of my very favorite things around my office.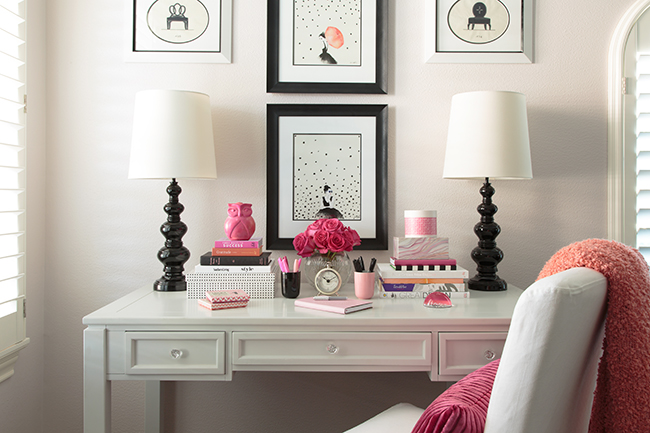 The decoration started with the prints I found. As soon as I saw them I knew they were meant for my office. Society 6 – Polka Rain by Karen Hofstetter . I had saved a remanent of Barbara Barry's BBS Chairs fabric from Kravet. I opted to frame it. My other favorite things are accessories from Kate Spade and Jonathan Adler, my finds of funs books with inspiring titles, and a few fuchsia pink accessories. I am obsessed with notebooks they are always out and around the office.
My rug was a find at World Market from their indoor outdoor collection this past summer. I customized the slip cover chairs from ikea with monogramming for Marker Girl.
Then in the corner I created a little seating area using a simple slipcover chair with a custom table I had made locally from Custom Creations. The appliqué pillow is from lace field designs and the floor lamp from West Elm. I embellished the lamp with ribbon giving it a marker feel. I had the giclee painting before, it is a favorite I have had for a few years so I made sure to incorporate it in the room.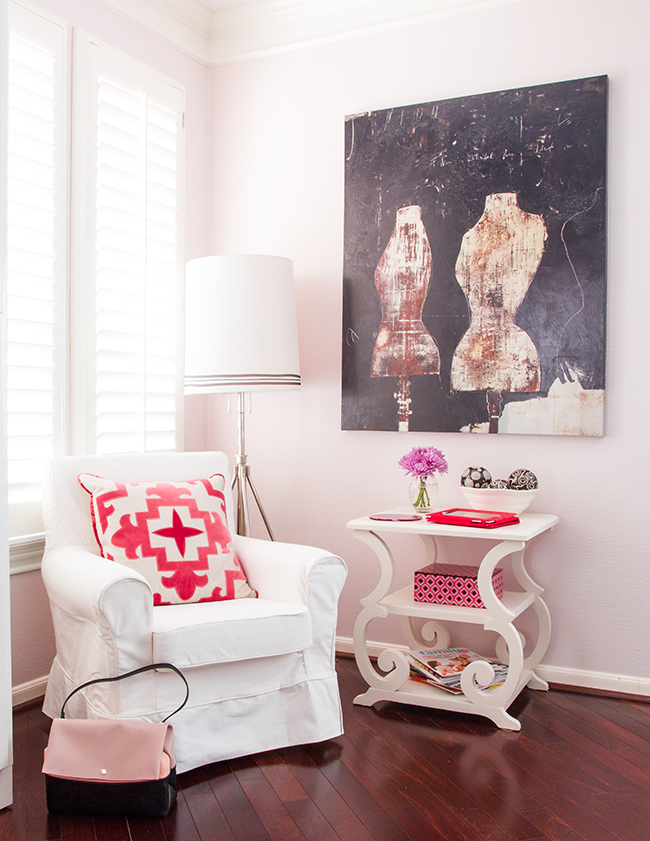 That is my office a real fun hi/low design project for me… Stayed for more Marker Girl Makeover projects I will be featuring soon!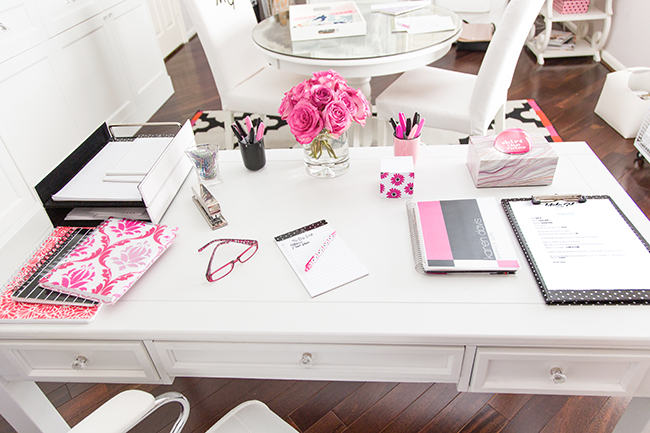 Here is Part 1 and Part 2 in case you missed them.
Happy Everything!
Karen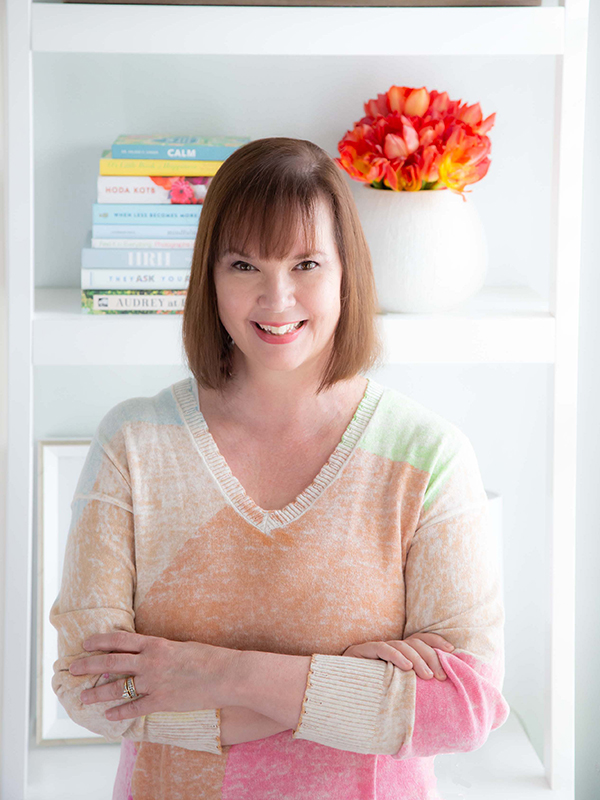 Imagine walking into your living room to find your two-year-old covered in marker along with your beautiful ottoman! I learned that lesson the hard way and redesigned our home around the family's lifestyle. I am committed to bringing you the very best of what I'm living and learning, as well as making it fun.
Our interior design services cater to your family's real-life living.
Get your guide to decorating a family-friendly home!
Karen shares with you her best design advice on how she creates beautiful family-friendly spaces with her clients.