Marker Girl Makeover – My Office Part 2
My Ikea Hack!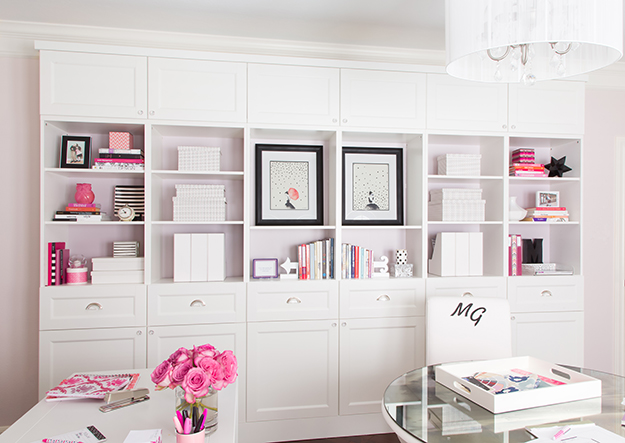 With my office redo my budget was limited since I am investing in other areas of my home at the moment. I really needed extra storage. I had been obsessing with Ikea Hacks at the time and love Censational Girl's Besta redo. So I enlisted my husband and wonderful son aka "Builder Boy". Since my son was born has been obsessed with building things. One of those father and son's things that is so sweet.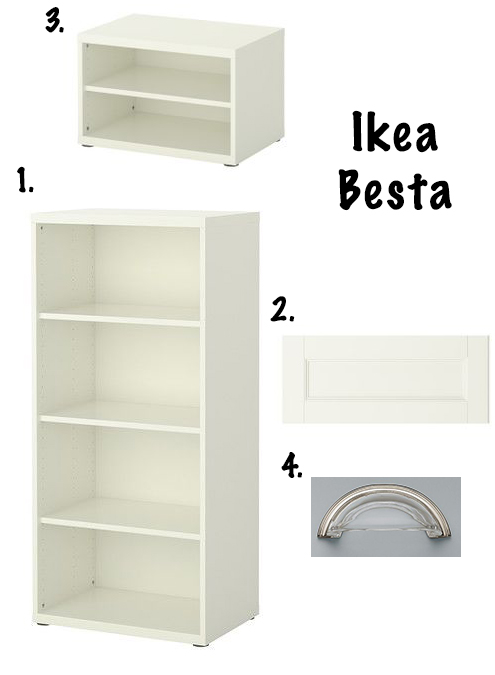 It wasn't that complex, we just bought from the Ikea Besta Collection.
1. 3 double bookcases with doors
4. Restoration Hardware glass pulls and hardware to give it a more polished look
We went to a local wood supplier that has speciality sizes for our very long set of cases so not to have a seam. Used birch wood. They cut it down for us. Then Builder Boy and my husband… built a simple boxed framed for the bottom 6″ x 1″ to mount the bookcase on top of the frame… and for the top a piece 2″ x 1″.
I went to Sherwin Williams and had them color match the Besta white color in a latex paint to paint the frames. Opted to paint the backs the same color as the walls SW 6021 Dreamy White. Easy to change when I am ready to give it a new look.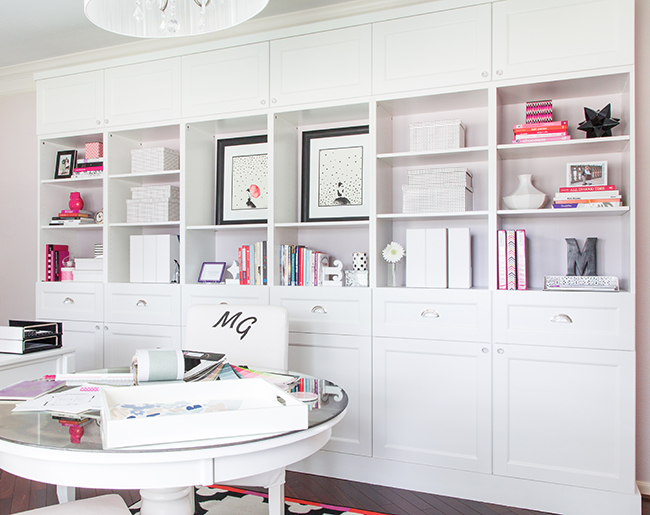 Proud of my builder boy and wonderful husband. Best gift I could have gotten. I think it looks great and serves its purpose for storage and display. If you don't have a builder boy at home. See if you have a local handyman or sometimes painters can do small projects like these.
Here is Part 1 in case you missed it and stay tuned next week for Part 3
Happy Everything!
Karen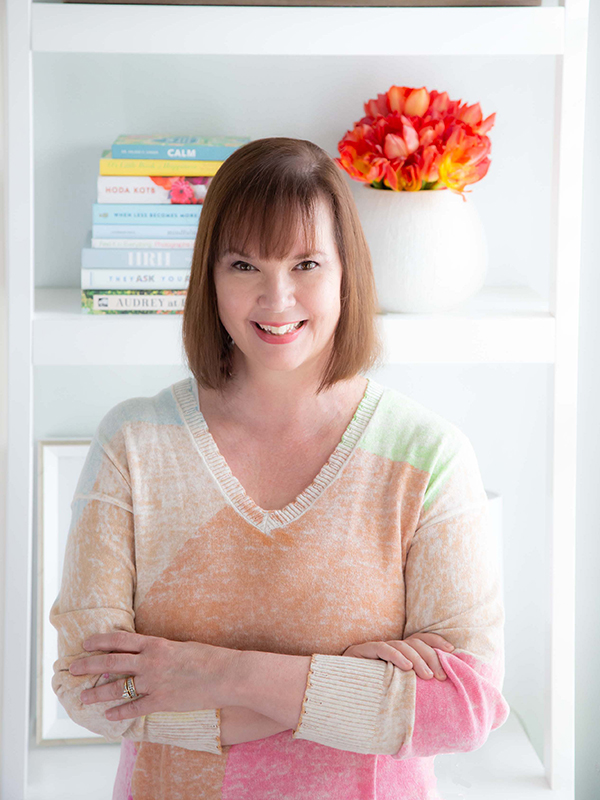 Imagine walking into your living room to find your two-year-old covered in marker along with your beautiful ottoman! I learned that lesson the hard way and redesigned our home around the family's lifestyle. I am committed to bringing you the very best of what I'm living and learning, as well as making it fun.
Our interior design services cater to your family's real-life living.
Get your guide to decorating a family-friendly home!
Karen shares with you her best design advice on how she creates beautiful family-friendly spaces with her clients.