Storage Solutions for a Small Bathroom
Check out these great storage ideas for a small bathroom…
Storage built on the side of the tub.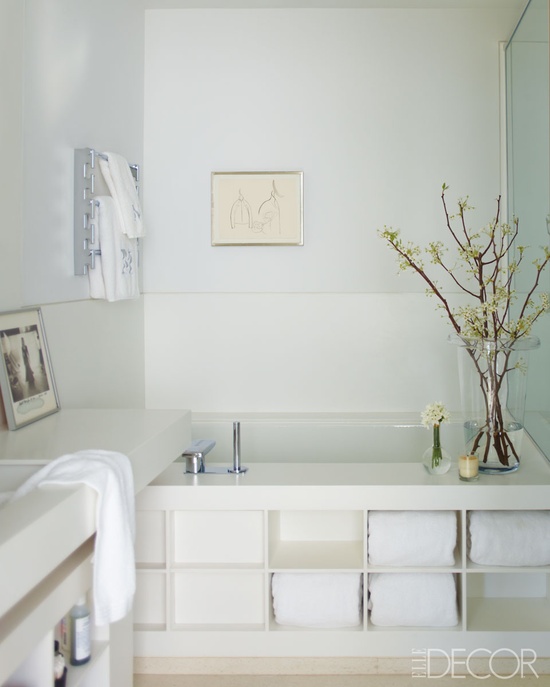 Elle Decor
I love an etagere for a small bathroom, a great small space solution.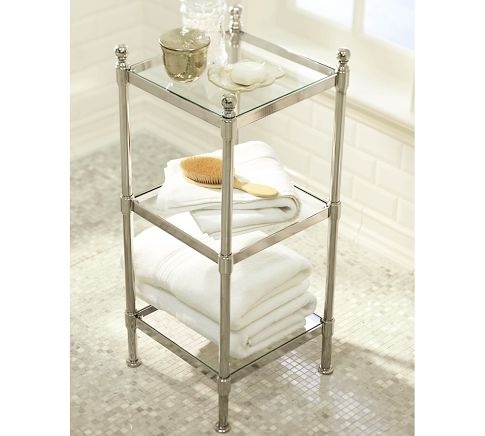 Pottery Barn
Making the most out of your closet storage…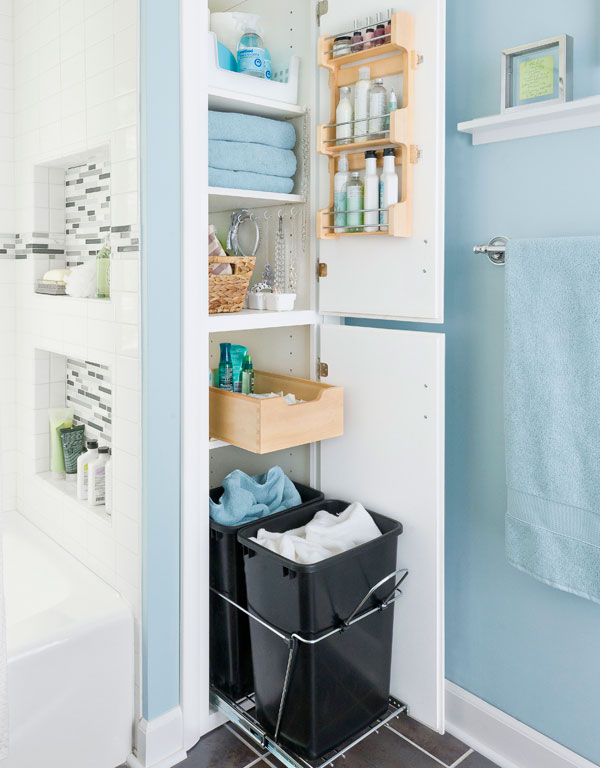 or wall space.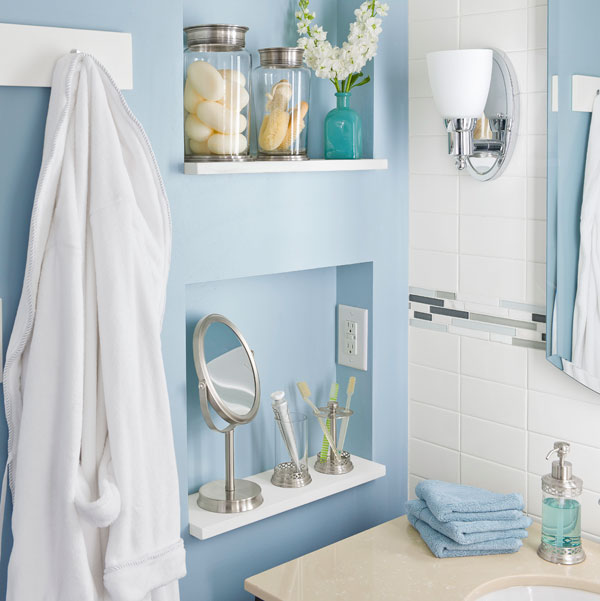 Lowes
Or this wall shelf for very limited space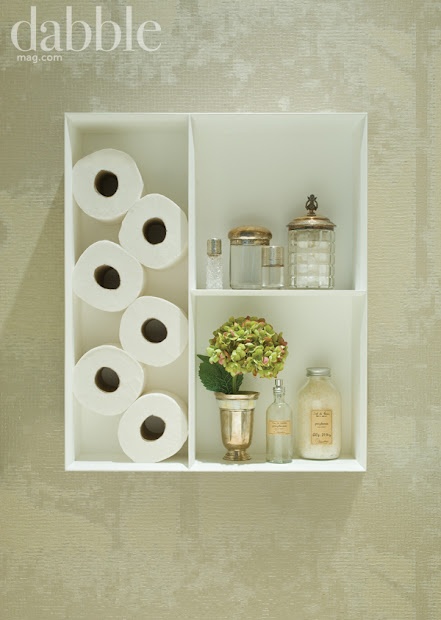 Pinterest
Really using your cabinet space to the maximum – using draw dividers.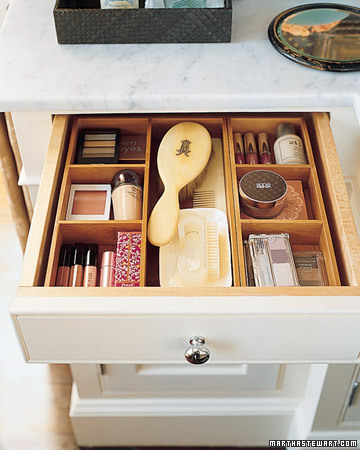 Martha Stewart
Tilt drawer for not so attractive tooth paste and tooth brush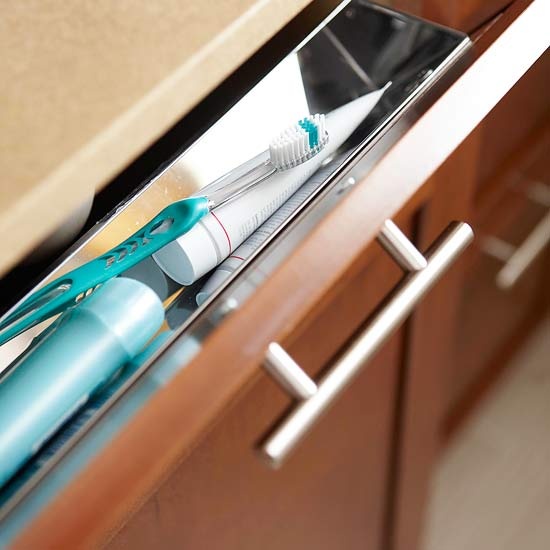 BHG
Pull out drawer-cabinets to store everyday items away making the most out of limited cabinet space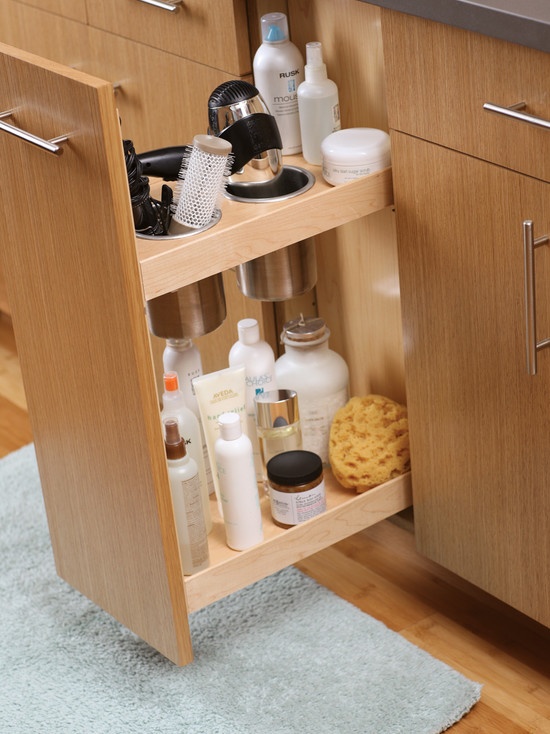 Houzz
Towel racks on the door for a shared bathroom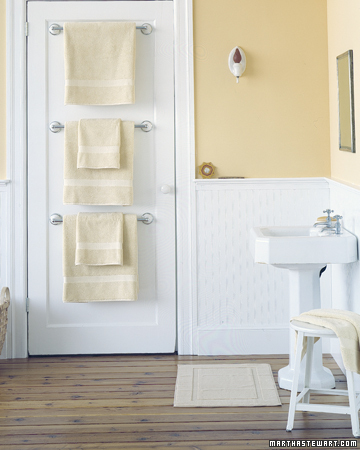 Martha Stewart
Happy Everything!
Karen
……………………………………………………………………………………………………………
Have you signed up for our free guide the 7 Easy Steps to Decorating any Room? Just enter your name and email to the right of this post.. To get your Free Guide!
…………………………………………………………………………………………………………….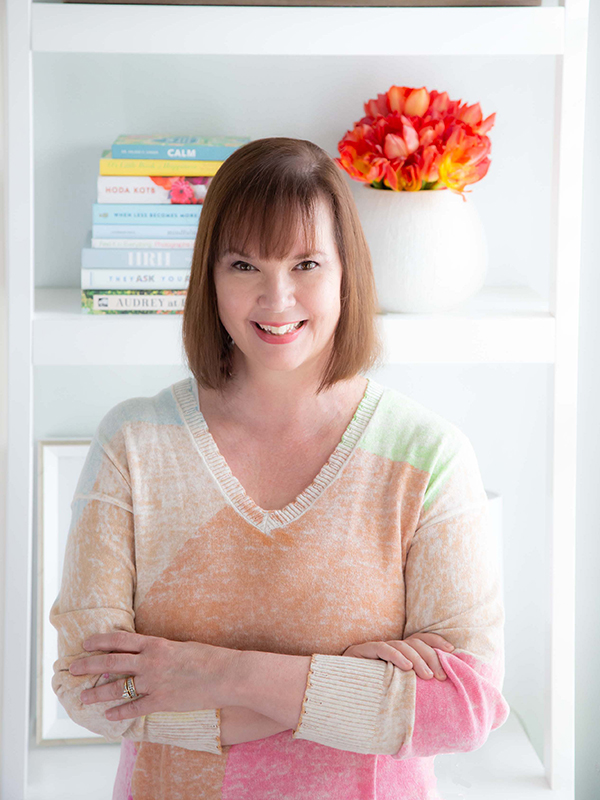 Imagine walking into your living room to find your two-year-old covered in marker along with your beautiful ottoman! I learned that lesson the hard way and redesigned our home around the family's lifestyle. I am committed to bringing you the very best of what I'm living and learning, as well as making it fun.
Our interior design services cater to your family's real-life living.
Get your guide to decorating a family-friendly home!
Karen shares with you her best design advice on how she creates beautiful family-friendly spaces with her clients.