Family Friendly Friday – Breakfast Room Banquettes
Today I wanted show you some great Banquette ideas for your Breakfast Room!
Curve appeal – love this curved wall behind the banquette area. Quick tip for a more Family Friendly option place boxes with color on shelves to house papers and magazines. Add cookbooks and photos of family up top!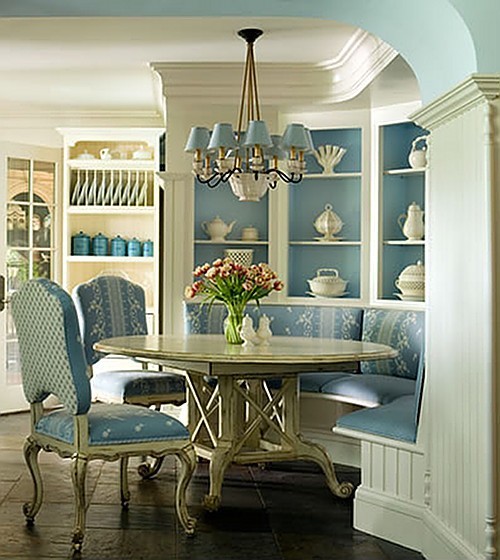 Photo from Oak Hill Architects
Or opt for a half wall instead allows more natural light in…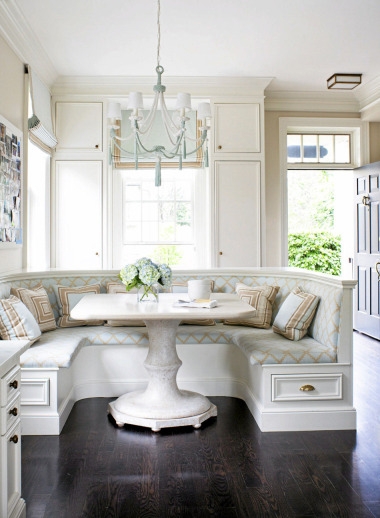 Photo from Pinterest
Have a simple upholstered back to give a soft and luxurious feel…. durable fabrics like vinyl and indoor/outdoor fabrics will make it more kid-friendly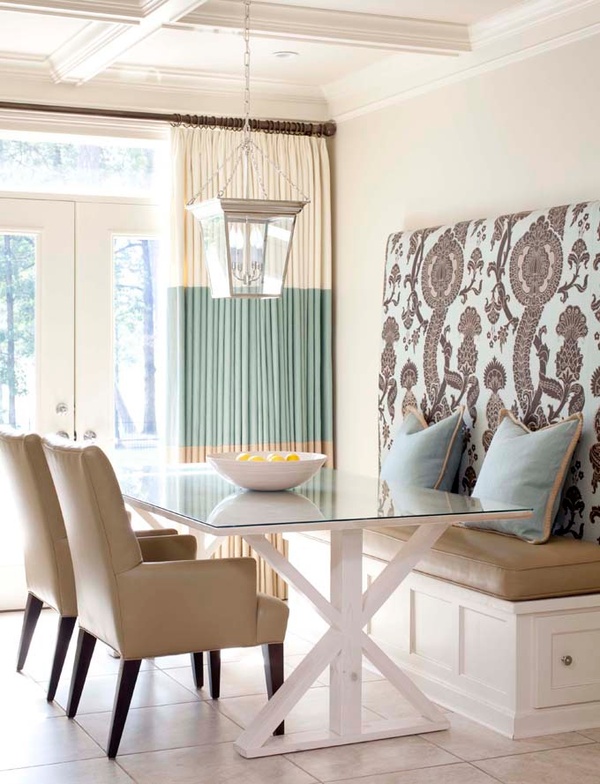 Photo from Tobi Fairley
Take advantage of a window seat and create a banquette area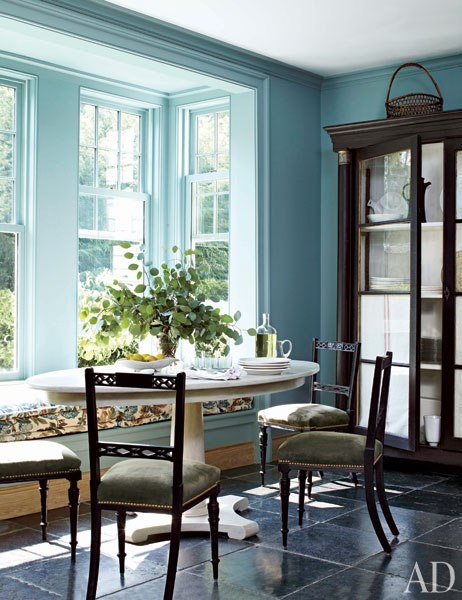 Photo from Architectural Digest
For a more formal area use a very clean gallery effect, gives it dining room appeal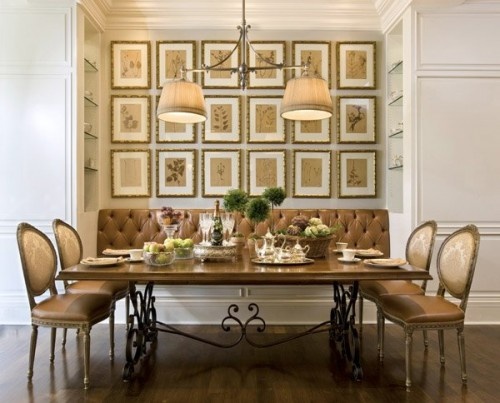 Photo from Pinterest
Diner style with a booth feel but give it a little glam to bring it to life..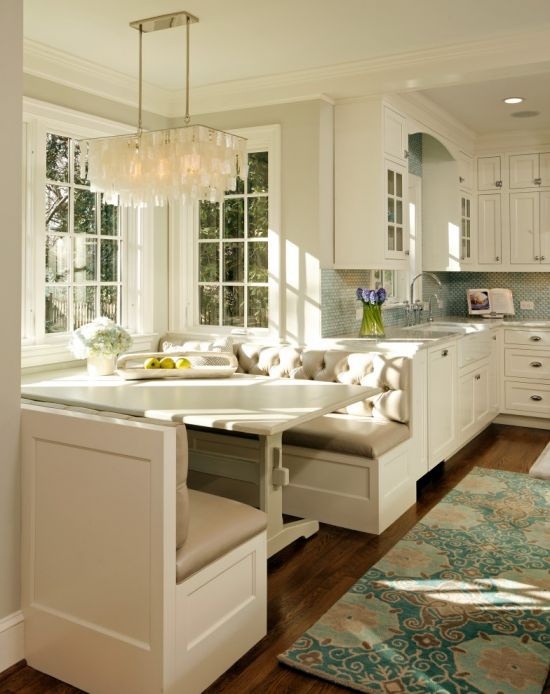 Photo from Green with Envy – Houzz
If you need an off the rack way to create a banquette – check out Ballard Designs Coventry Benches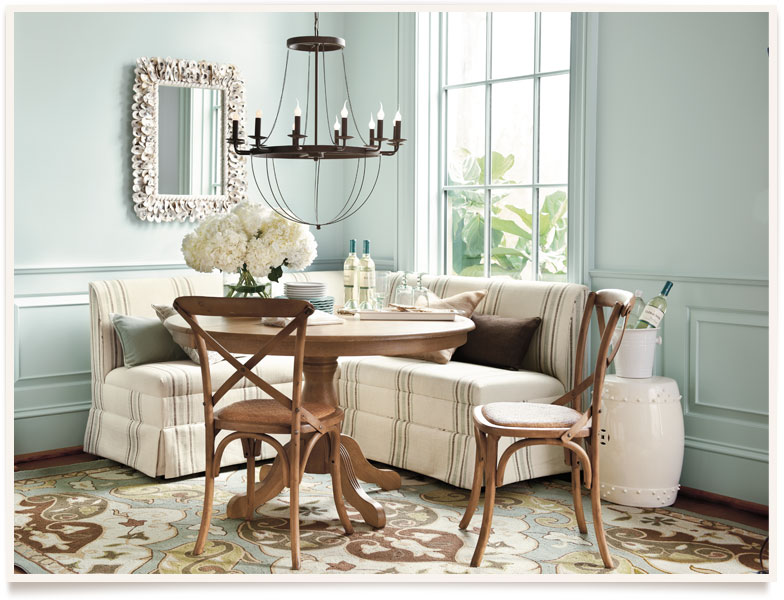 Photo from Ballard Designs
Happy Decorating!
Karen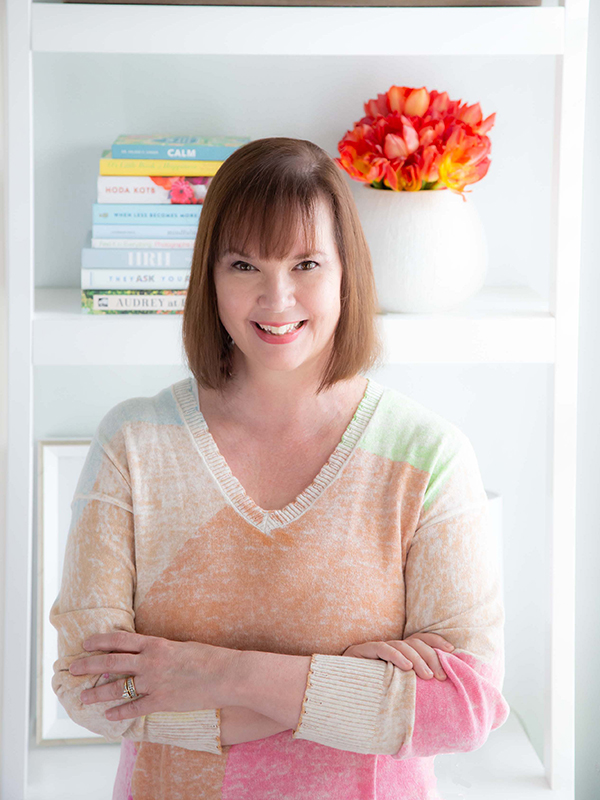 Imagine walking into your living room to find your two-year-old covered in marker along with your beautiful ottoman! I learned that lesson the hard way and redesigned our home around the family's lifestyle. I am committed to bringing you the very best of what I'm living and learning, as well as making it fun.
Our interior design services cater to your family's real-life living.
Get your guide to decorating a family-friendly home!
Karen shares with you her best design advice on how she creates beautiful family-friendly spaces with her clients.