Ask Karen – Bathroom Hardware

Dear Karen,
We are remodeling our guest bathroom. I'm picking out fixtures. The question is regarding style choice. The new toilet is Kohler with modern style lever. Above that will be a train rack for towels, however, I cannot find a "modern" looking rack. Looking at Moen's Iso Collection. The toilet area is tucked into a corner partially hidden by a wall. What style should the tissue holder be? Like the Kohler or like the Moen? It won't be seen from the rest of the bathroom. The sink faucet & bath/tub trim is Pfister Kenzo. Transitional/contemporary style.
Cara from California
I always like to coordinate toilet levers with sink faucets and then any hardware like toilet paper holders and towel racks to be the same. So go with the Moen ISO for your toilet paper holder and towel rack.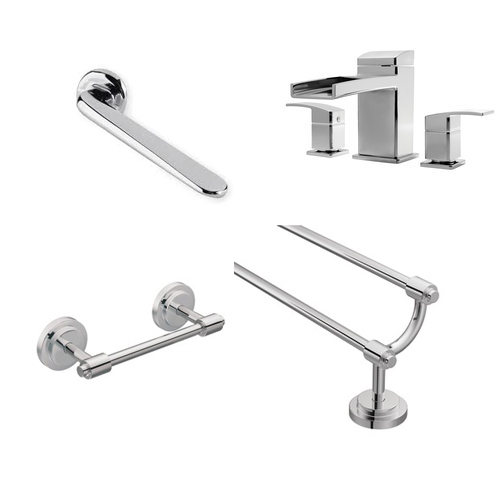 Mixing and matching finishes on hardware, fixtures or bath accessories is never really a don't but creating a balance is a do. Quick tips… You should always have two or more items that are alike in style and finishes, and never go with more than two colors with a bathroom or it can look cluttered.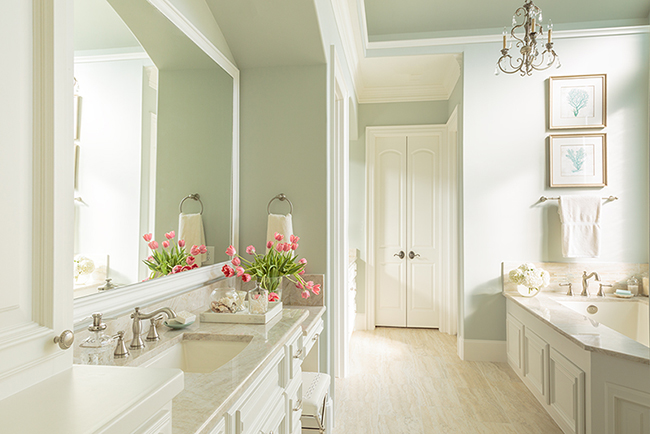 Happy Decorating,
Karen!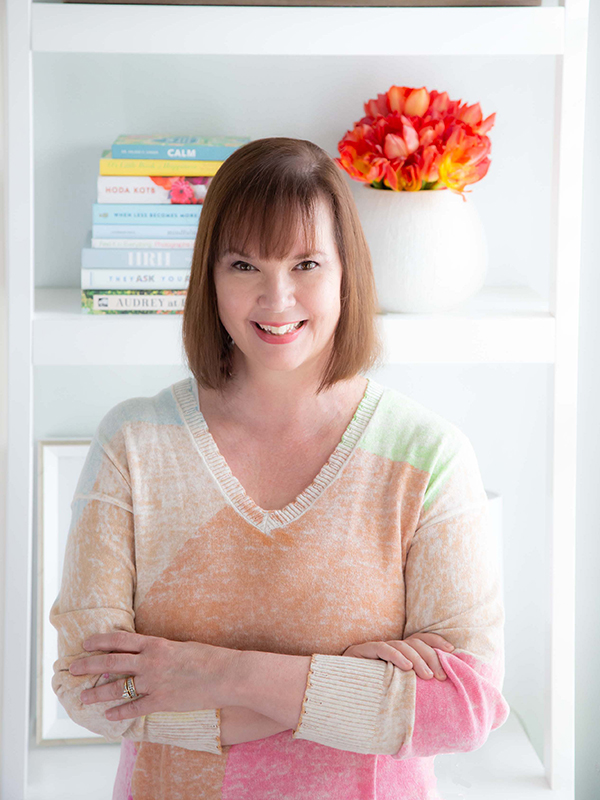 Imagine walking into your living room to find your two-year-old covered in marker along with your beautiful ottoman! I learned that lesson the hard way and redesigned our home around the family's lifestyle. I am committed to bringing you the very best of what I'm living and learning, as well as making it fun.
Our interior design services cater to your family's real-life living.
Get your guide to decorating a family-friendly home!
Karen shares with you her best design advice on how she creates beautiful family-friendly spaces with her clients.