How To Arrange Pillows On Your Sofa or Sectional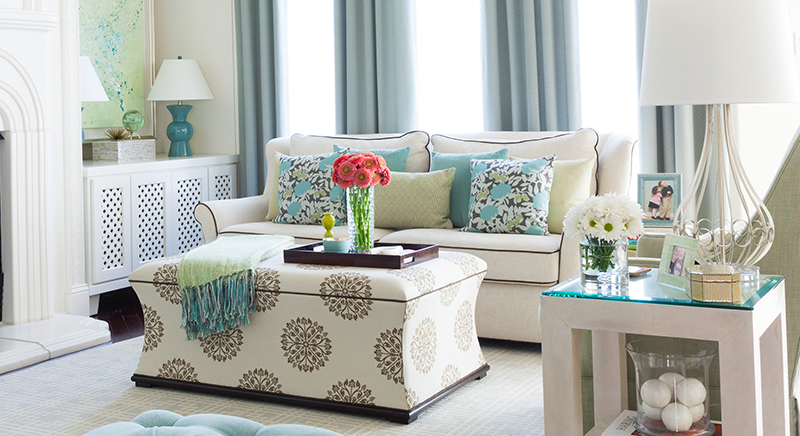 I think adding pillows to a sofa when decorating is a great way to give your room a finishing touch. When arranging pillows on your sofa there is not a gold standard of how many or what type. I do love lots of pillows and wanted to share with you my tips to make a great pillow statement with your sofa.    
Check out my video going through the tips. How to arrange your pillows on your sofa or sectional!
Here is a little recap of how I created  4 different simple pillow arrangements by using my own sofa
The Simple Two – My first look is a simple one using two of the same pillow on each side. Since my drapes behind my sofa are blue. I'm going to use the color green in a solid pillow for my back pillows….. this gives it a good contrast.  
I then will use pattern pillows that have all of the colors in them. I have two options here. A bolder floral that really stands out. And then found a slighter softer pattern that is more complementary than contrasting.  Both make the sofa look designed and finished. The choice is yours on how bold you want it to be.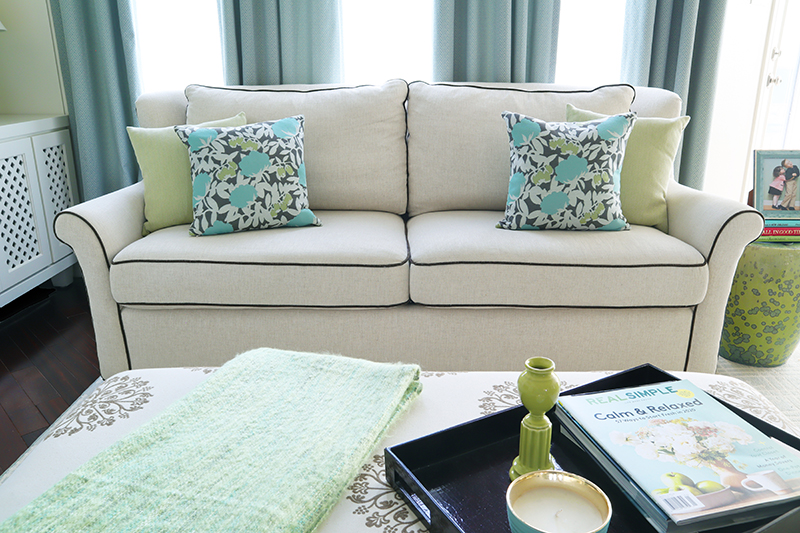 Functional And Decorative – My second look is more functional since some people like me who aren't very tall struggle sitting in the middle of a sofa. So by adding a lumbar pillow, it gives the sofa both a decorative and functional touch. 
In choosing the pattern for the middle pillow I now want a smaller scale print to balance it since I have a bold floral on either side. With this grouping, I chose a green geometric print to give it variety and balance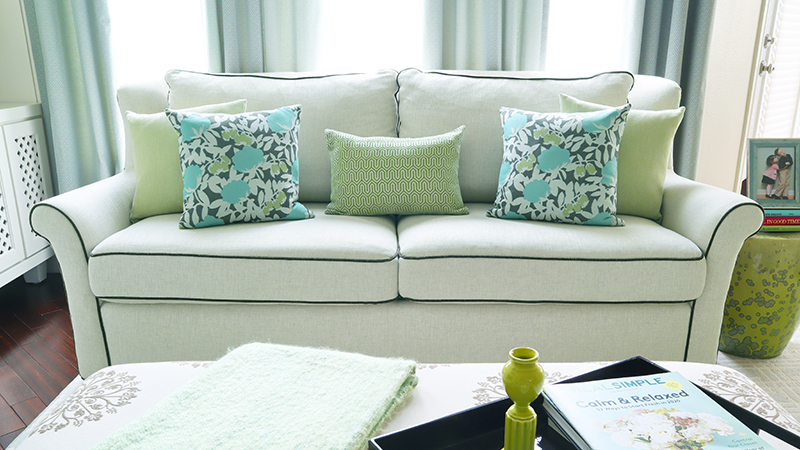 .

Fill It Up – My third look is an easy add on. This is if you want to fill it up with more pillows. You would then add the second color blue in solids. it's a great way to highlight your pattern.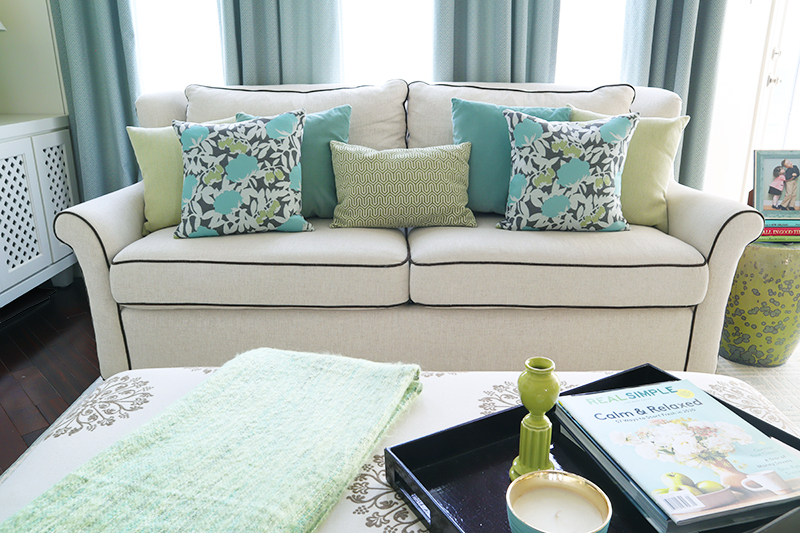 Mix And Match – My fourth look is mixing it up for those of you who prefer less symmetry. I would then bring in the softer pattern on one side and the bolder on the other. Then add a different shape like a rectangle. I found this one in a blue fabric with brown buttons. This gives it more of a mix.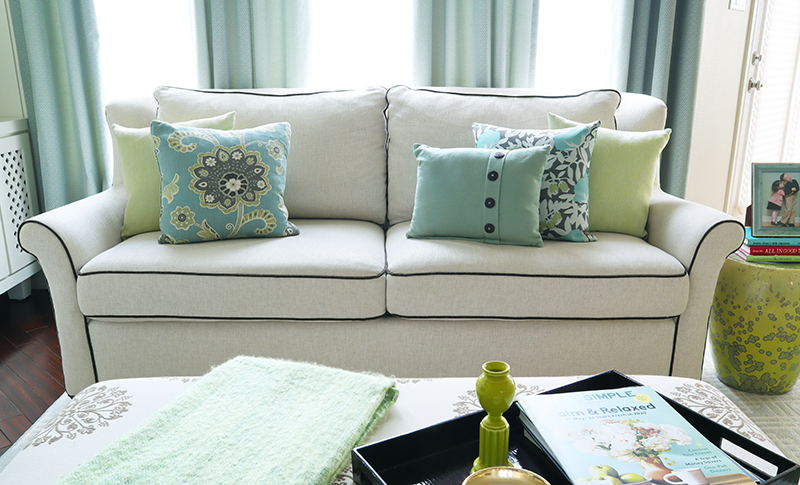 . 
Quick Tip with Sectionals – Treat you sectional like a sofa with having 2 pillows on each end but then add 3 pillows in the middle. Treat both sides like a sofa, and layer more in until you feel you have the right amount.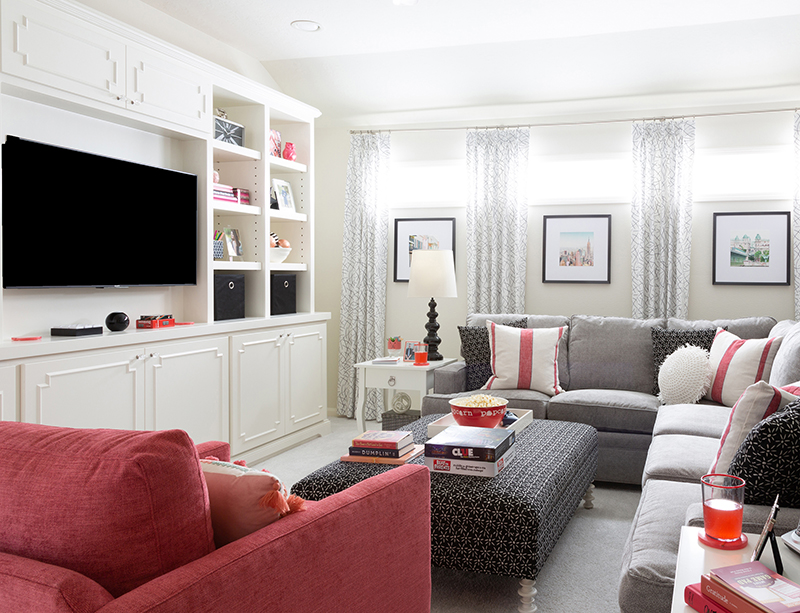 Quick Kid-Friendly Pillows – For those of you with little ones look for outdoor fabric pillows or ones that have covers that can be removed and washed. Making your pillow statement a family-friendly one!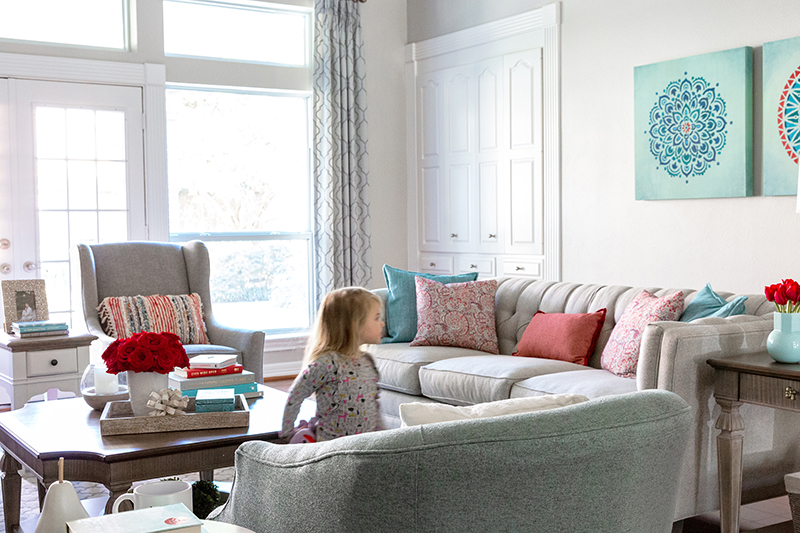 Here are some finds for you to make your own fun statement in your family room.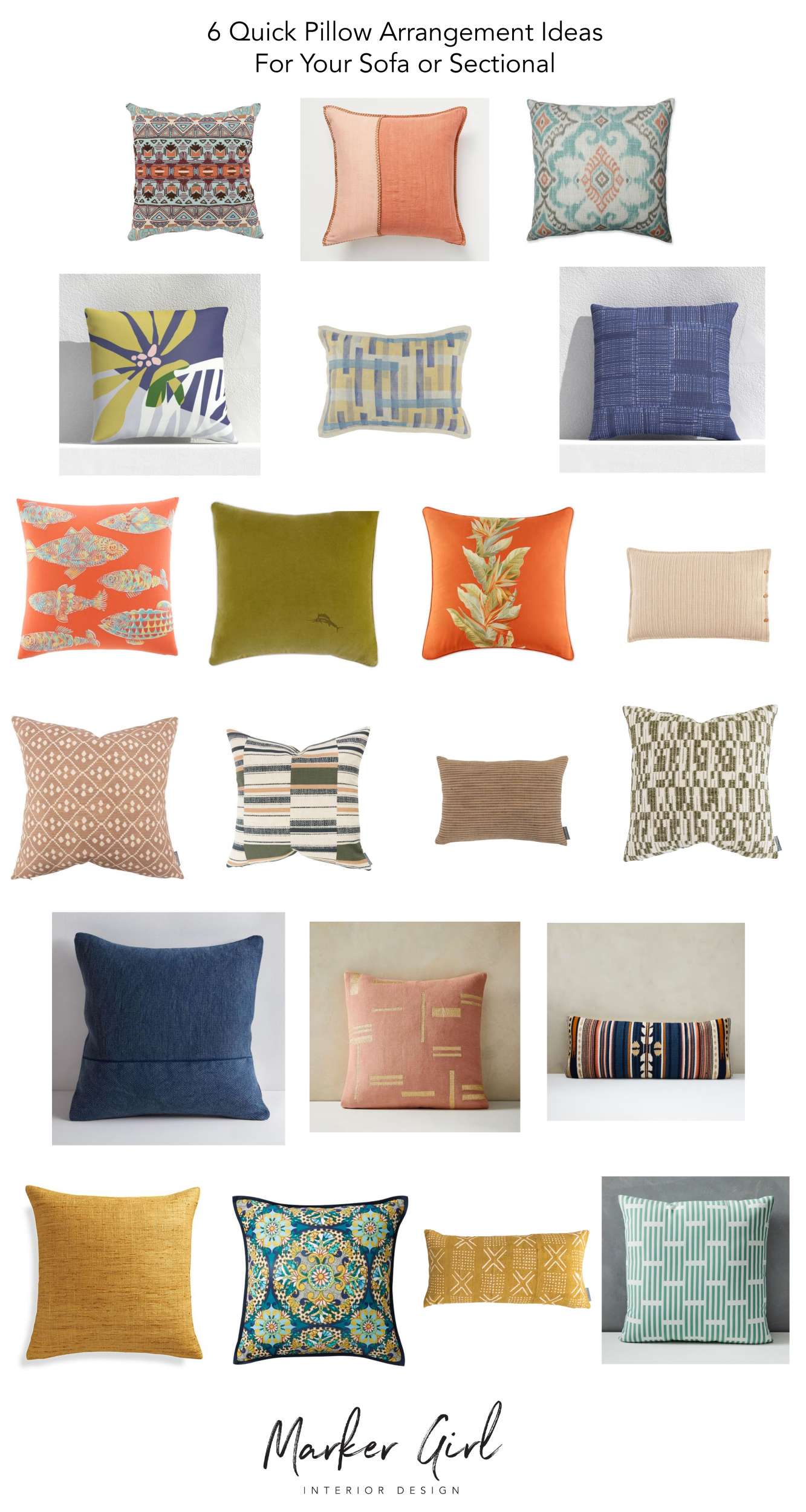 Row 1   Nordstrom  |  Anthropologie  |  Target
Row 2  Crate and Barrel | Nordstrom | Crate and Barrel 
Row 3  Nordstrom | Nordstrom | Nordstrom | Nordstrom
Row 4   Studio McGee | Studio McGee | Studio McGee | Studio McGee
Row 5   West Elm | West Elm | West Elm
Row 6   Crate and Barrel | Pottery Barn | Studio McGee | West Elm
Happy Decorating! Karen
Some of the links are affiliate links. This means if you click a link and purchase something, I may get a small commission from it at no cost to you.  I only refer things that I would use myself and recommend to clients!
……………………..
If you need help with creating a family home you absolutely love, check out our services. We offer both in-home and virtual services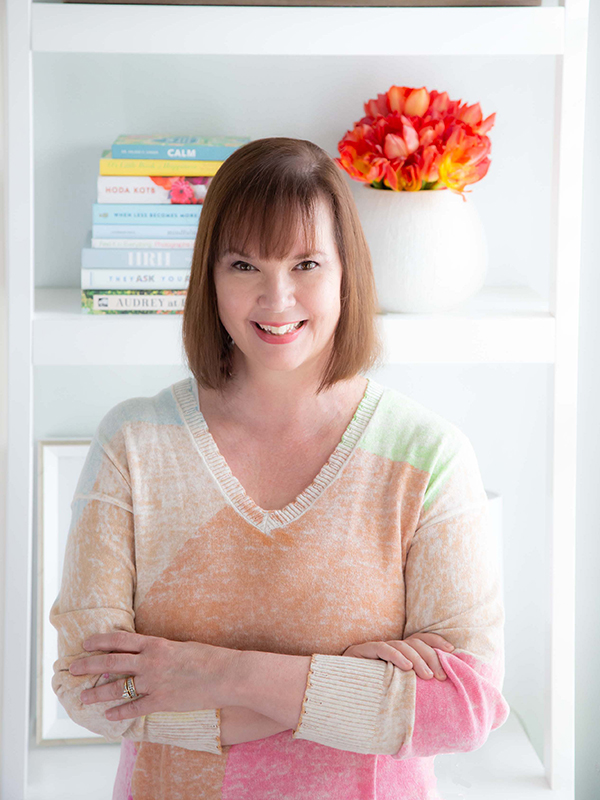 Imagine walking into your living room to find your two-year-old covered in marker along with your beautiful ottoman! I learned that lesson the hard way and redesigned our home around the family's lifestyle. I am committed to bringing you the very best of what I'm living and learning, as well as making it fun.
Our interior design services cater to your family's real-life living.
Get your guide to decorating a family-friendly home!
Karen shares with you her best design advice on how she creates beautiful family-friendly spaces with her clients.