3 Ways To Make Your Kid's Room Fun
I was recently asked what can I do to freshen up my kid's room, so thought I would share with you a few fun ideas I found online.
I think it is time to enlist your child's imagination. Go bold with big statements for their space. It is the one place where you really get to have fun and go very bold with decorating. Remember this is their space, one that is all their own.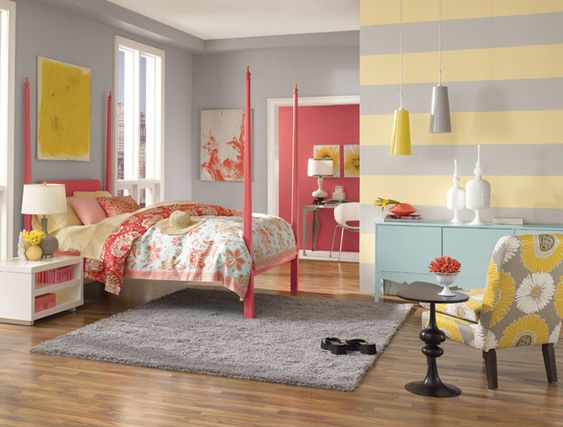 Here are 3 Easy Ways to Make Your Kid's Room Fun
Paint – Using color is the easiest way to really make an impact in a simple way. If you do not want to go all the way with the color, highlight the color behind their bed to make it a focal point in the room.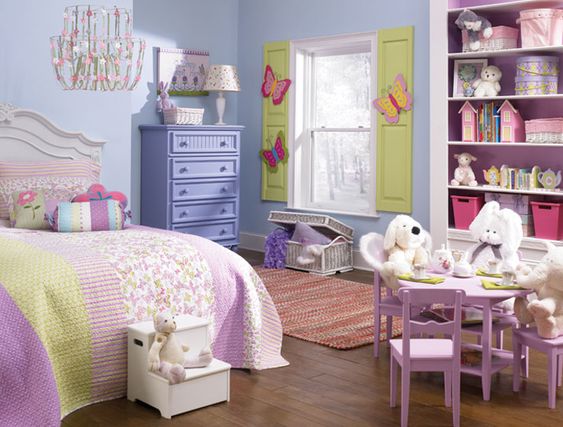 Sherwin Williams
Colors: Breathtaking, Gleeful, Dalhia, Free Spirit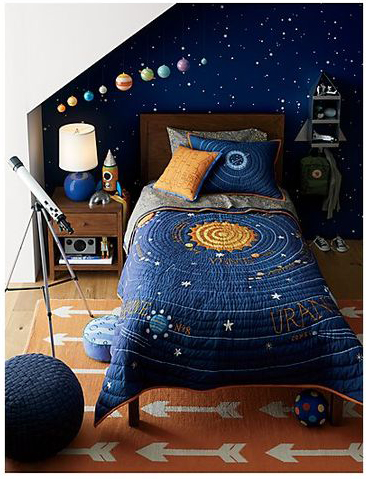 Crate and Barrel Kids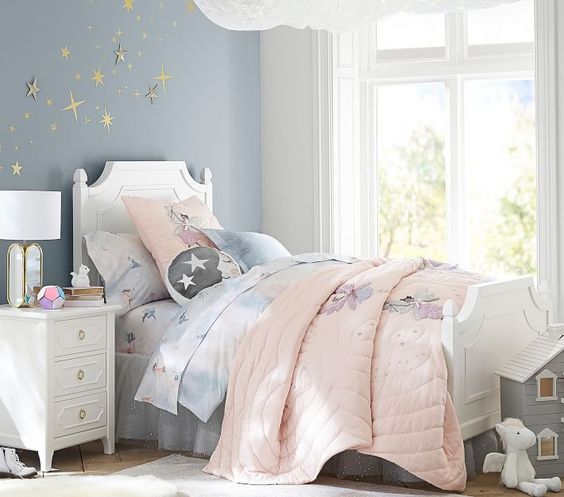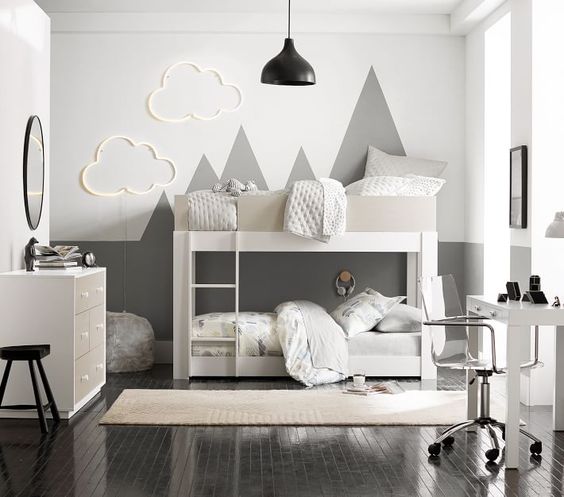 Do a mural or peel and stick wallpaper
Cover an entire wall in a with a favorite interest. Does child love maps and travel like my son did; if he had this large map wall I don't think he would ever have left his room.  Love this Peel and Stick one I found on Etsy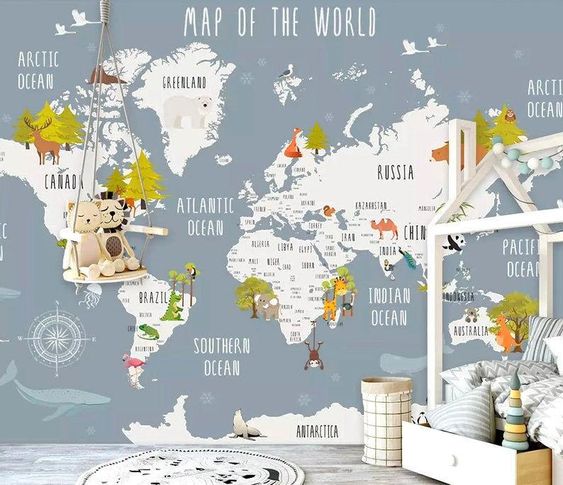 Consider covering a single wall with a nice wallpaper for a more grown-up look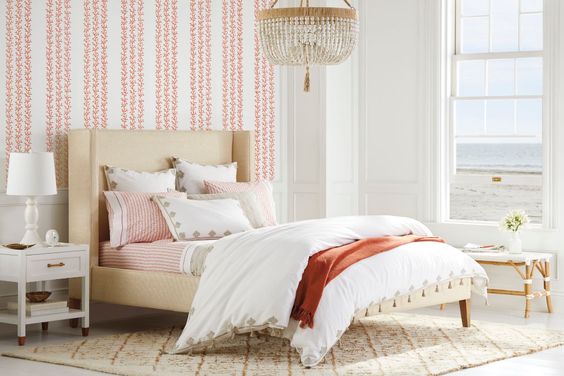 Why not go with a mural to add a fun touch to an ordinary wall.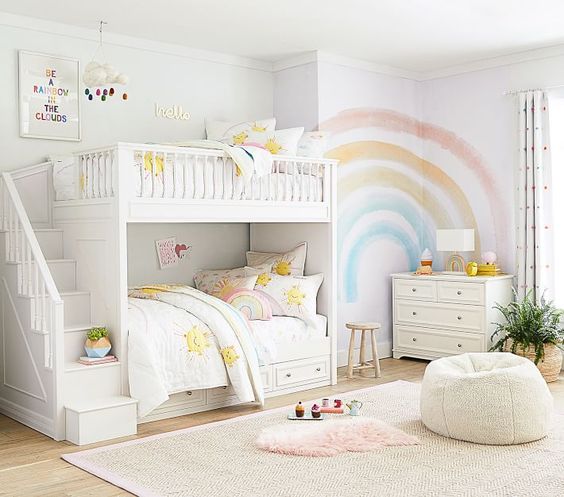 Shelving – Think out of the box with shelving like these two examples. Painting the inside or use pattern papers for the back, like they have here.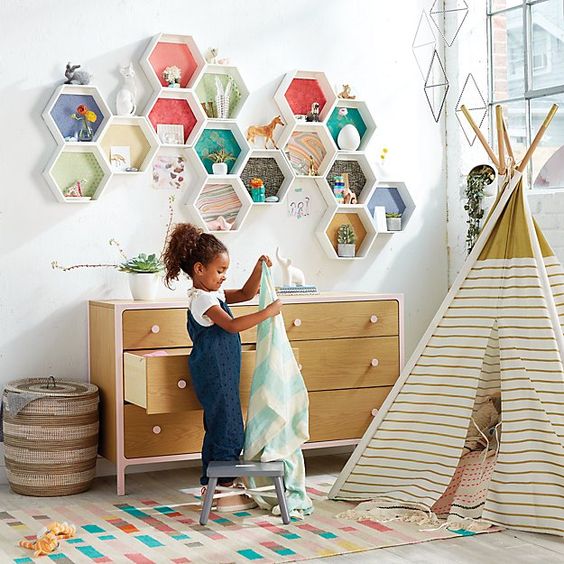 Paint the shelf itself to make them stand out a little more.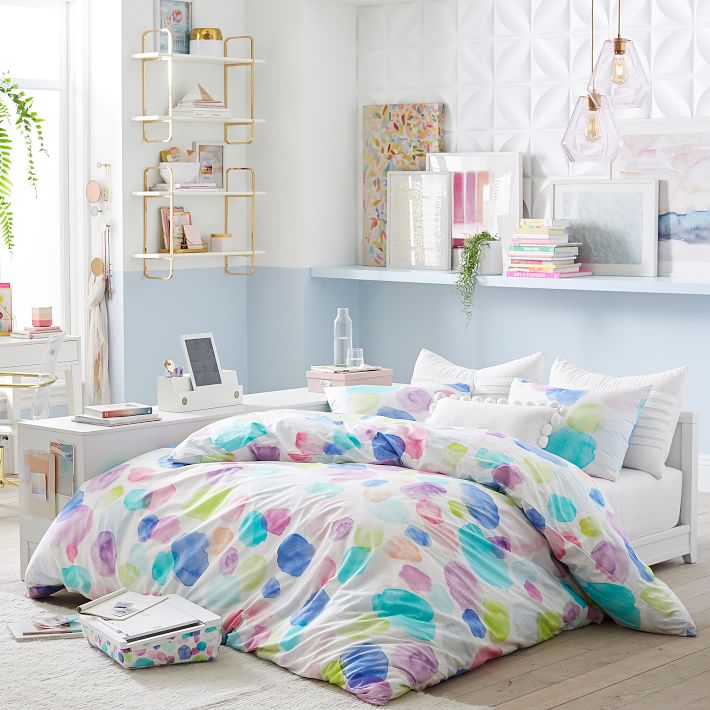 Whatever you do just have fun! They grow up so fast so treasure this time with them.
Happy Decorating! Karen
Some of the links are affiliate links. This means if you click a link and purchase something, I may get a small commission from it at no cost to you.  I only refer things that I would use myself and recommend to clients!
……………………..
If you need help with creating a family home you absolutely love, check out our services. We offer both in-home and virtual services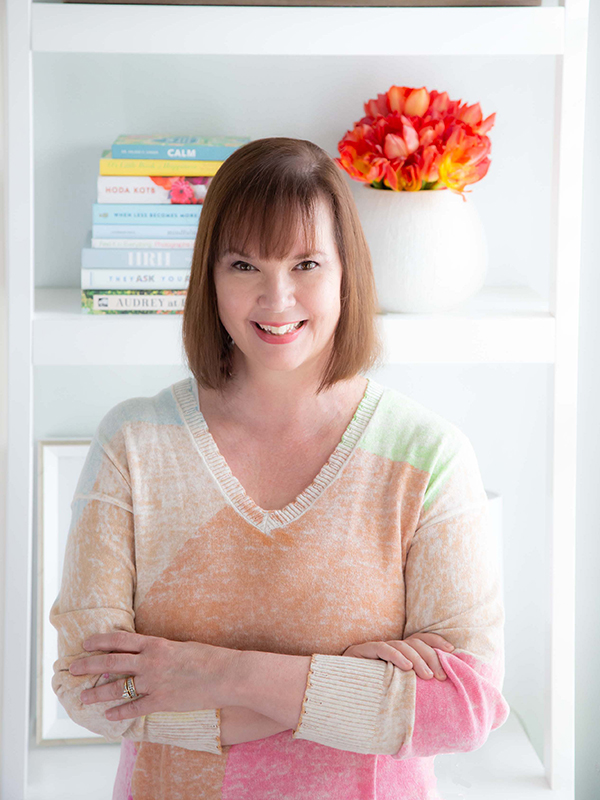 Imagine walking into your living room to find your two-year-old covered in marker along with your beautiful ottoman! I learned that lesson the hard way and redesigned our home around the family's lifestyle. I am committed to bringing you the very best of what I'm living and learning, as well as making it fun.
Our interior design services cater to your family's real-life living.
Get your guide to decorating a family-friendly home!
Karen shares with you her best design advice on how she creates beautiful family-friendly spaces with her clients.