7 Ways to Style Your Wall with Art
Hanging art in a few homes including my own at the moment. Thought I would share with you 7 great ways to style your wall with art!
Play with Proportion
Start with a focal point, then layout your design mixing shapes and sizes
but keep it simple with 3 – 4 different sizes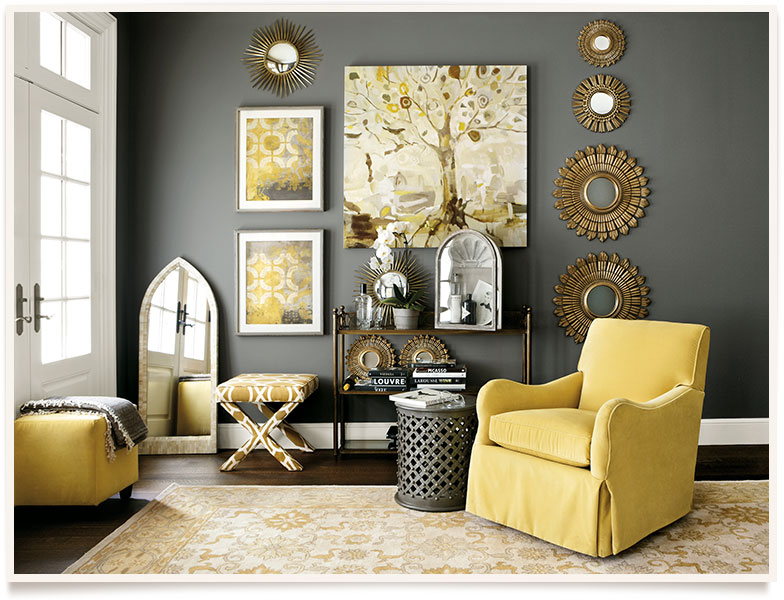 Ballard Designs
Elevate Your Basics
When using black and white photos for art why not mix them with neutral tone color mats and frames; a great way to bring it to the next level.
Keep with a Theme
When creating a more simple look keep the same style art or same color frames. If you want more of mix then have groups that have matching frames to pull it all together.
Look High and Low
Why not use shelves so you can view your wall sitting and standing. Love that these can be painted.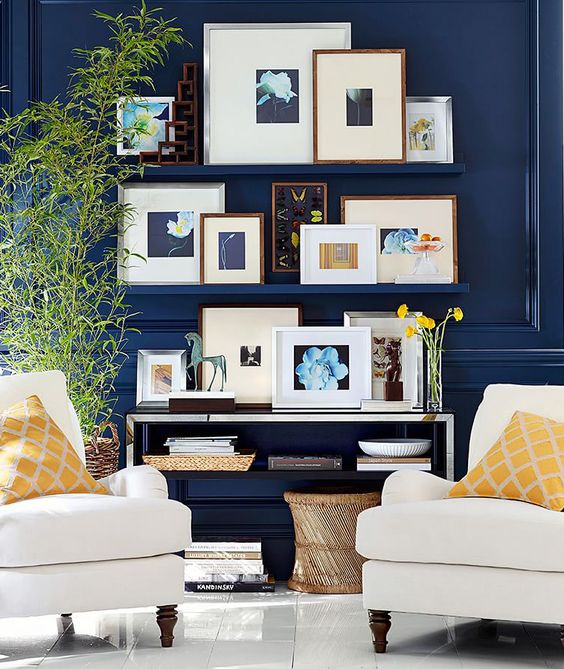 Pottery Barn
Get Creative
Check out this 3 piece artwork layout I created for a client using one print.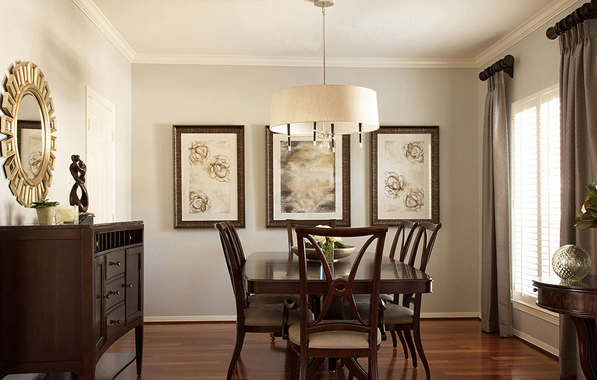 For details click here… "Marker Girl Makeover – The Focal Point"
Get Graphic
Play on the color first, then use large abstract graphic patterns that keep the tone and feel of the space…
Kids Art
My favorite to use. It is the best art you can own, pieces your children have drawn. Frame them like you would any art showing them how proud you are of them!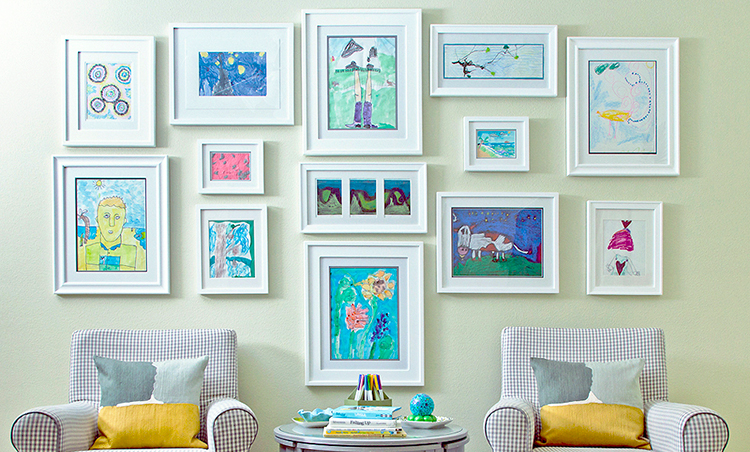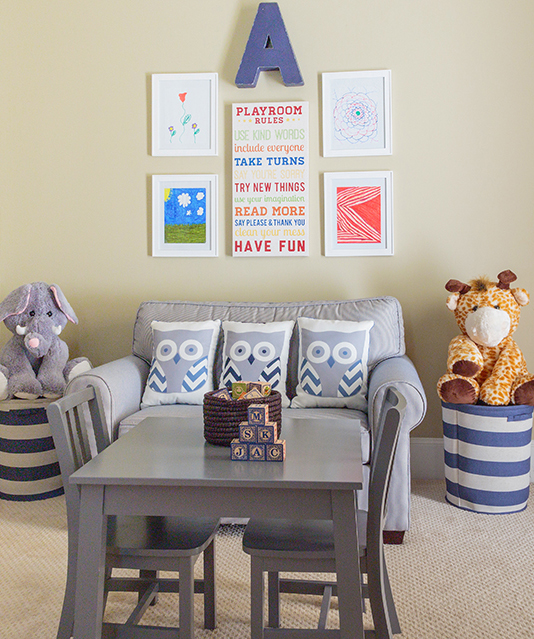 Click Here For "How to Create a Kids Artwork Gallery Post from Marker Girl"
Happy Everything!
Karen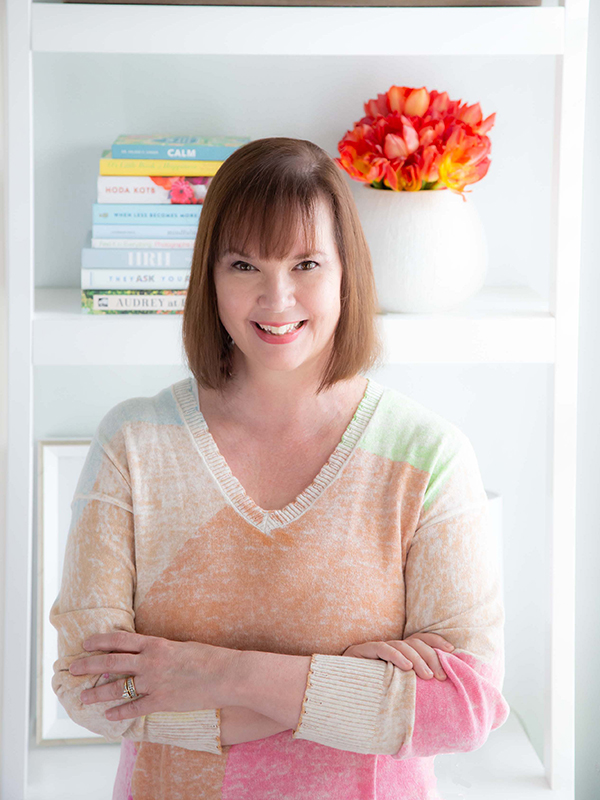 Imagine walking into your living room to find your two-year-old covered in marker along with your beautiful ottoman! I learned that lesson the hard way and redesigned our home around the family's lifestyle. I am committed to bringing you the very best of what I'm living and learning, as well as making it fun.
Our interior design services cater to your family's real-life living.
Get your guide to decorating a family-friendly home!
Karen shares with you her best design advice on how she creates beautiful family-friendly spaces with her clients.