Marker Girl Makeover – My Office pt 1
Today's feature is about my design studio that happens to be an office in my home. I will be featuring the complete makeover all this month.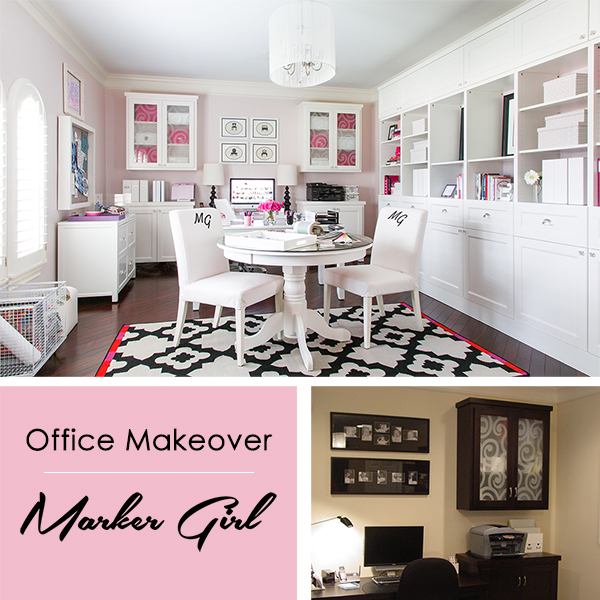 When I first moved into the side garage a few years back. I had Ikea furniture and needed some added cabinetry, so I hired my custom cabinet person Paul Bjork to build pieces to go with Ikea pieces I was using. I found a great glass company S Bumbera to work with me on a design for the cabinetry. I was happy with the change a great custom makeover but within a couple of years felt tired of the dark color and my new brand didn't really go with it.
So fast forward to this year. I opted to paint it white to create a happy and light space. One that motivated me and energized me, but still keeping the beautiful work that had been done before. Painted the walls this fun color Dreamy White 6021 from Sherwin Williams, it has a lavender feel to it but when the sun is really shining in the room it turns a soft pink.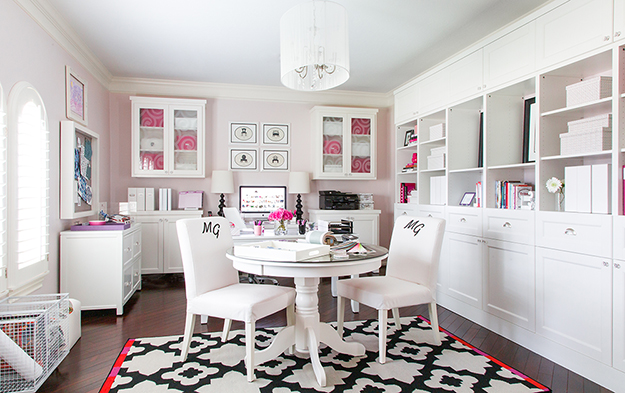 I found a great desk through my local wholesaler Elizabeth Cole. My cabinet person and upholsterer help me create a beautiful inspiration board. I am investing a lot in my house right now so this is one of those of spaces I opted for a little high | low decorating with my office to complete the space.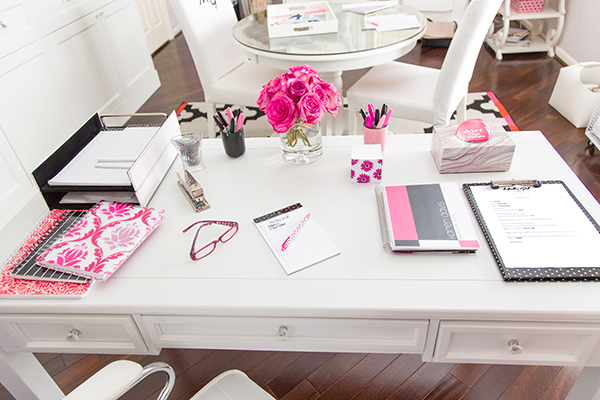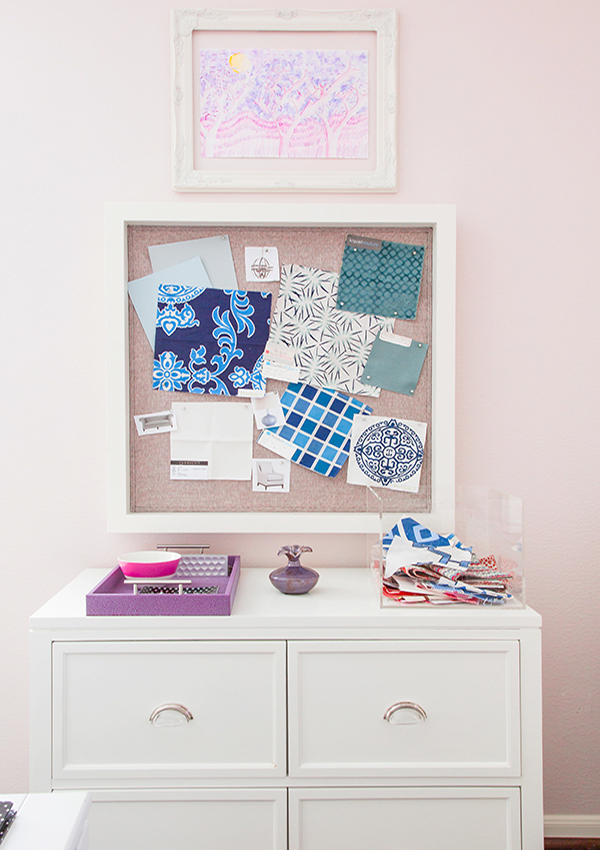 The next thing I needed was more storage and had been seeing some wonderful Ikea Hacks and thought why not give it a try… Stayed tuned next week will be showing how my husband and son created an Ikea hack I love!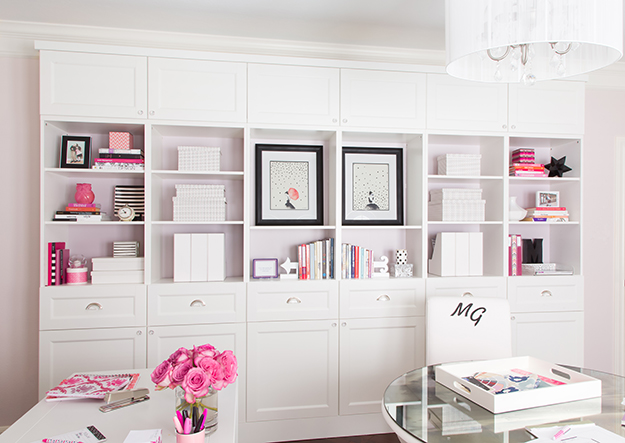 Happy Everything!
Karen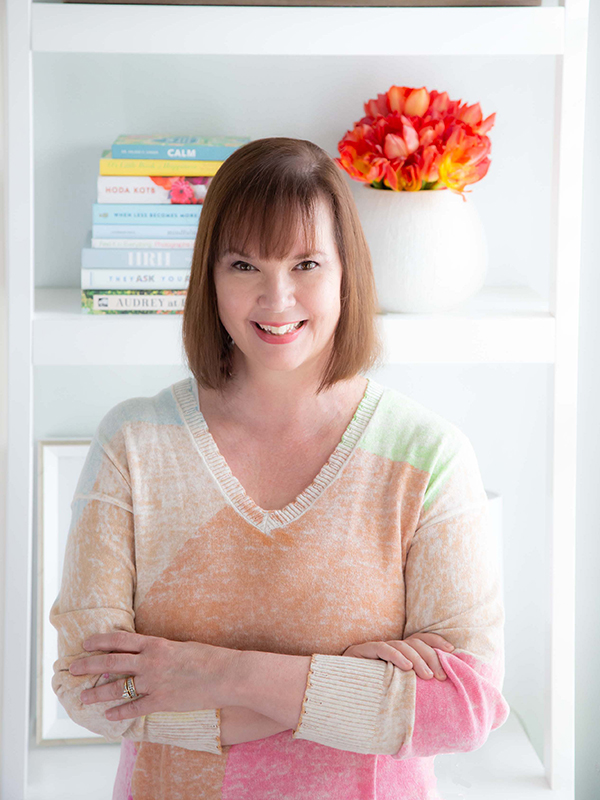 Imagine walking into your living room to find your two-year-old covered in marker along with your beautiful ottoman! I learned that lesson the hard way and redesigned our home around the family's lifestyle. I am committed to bringing you the very best of what I'm living and learning, as well as making it fun.
Our interior design services cater to your family's real-life living.
Get your guide to decorating a family-friendly home!
Karen shares with you her best design advice on how she creates beautiful family-friendly spaces with her clients.