Marker Girl Makeover – Room for Two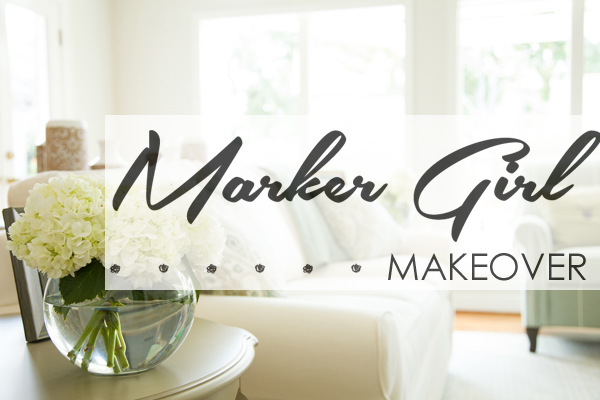 Concept
This project was for an "empty nester" couple who wanted a fresh and updated look for their family room. This room had not been decorated in quite a while-20 years in fact! Their needs – a room that makes them happy, felt opened but still had to be easy to care for and be comfortable.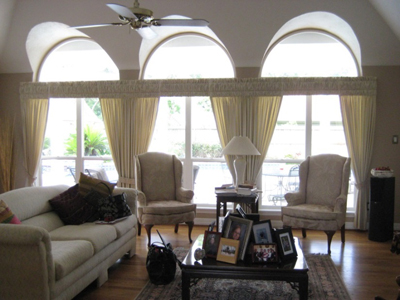 Focal Point and Fabrics
The windows are such a beautiful feature in the room and a unique shape I opted not to add drapery. The end result quite a dramatic update. We used woven fabrics that are durable and practical for the main upholstery pieces since the owners love being outdoors on their patio and by their pool….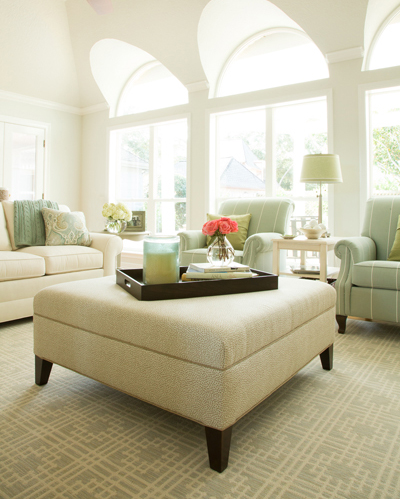 Colors
We used more updated colors – whites with a nice mix of blues and greens to create a light fresh clean look. Wall Color is Sherwin Williams Aloof Grey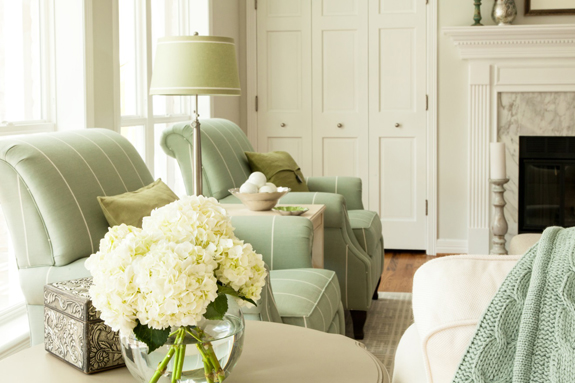 A Personal Touch
We created personal touches by reusing some pieces – Reframing artwork they had.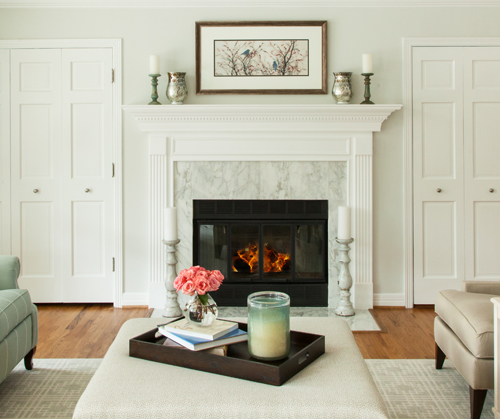 We were also able to reuse their old mirror but spraying it silver to go with the new look.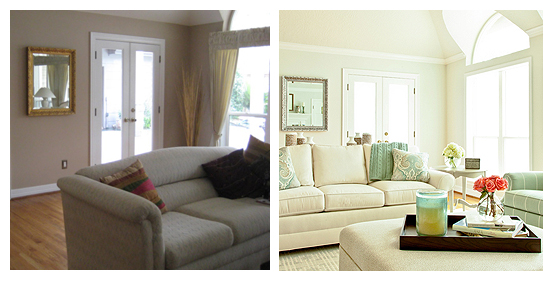 The Finishing Touches
And simple accessories/accents in glass and wood were used to bring balance adding the finishing touches and custom artwork to pull the room together.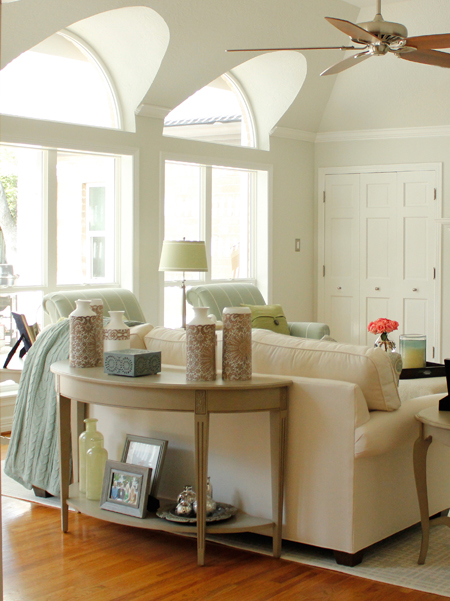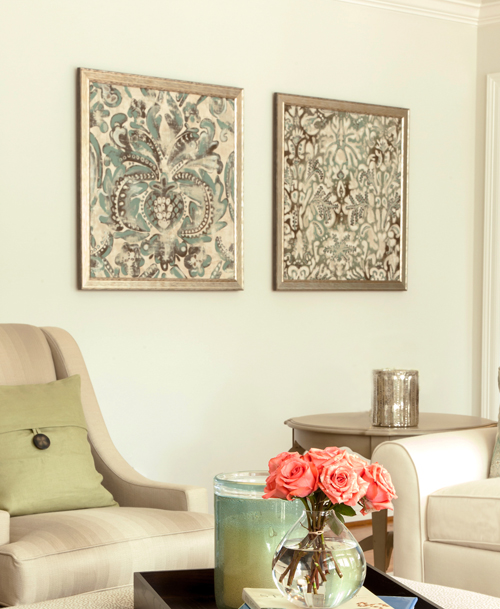 Happy Everything!
Karen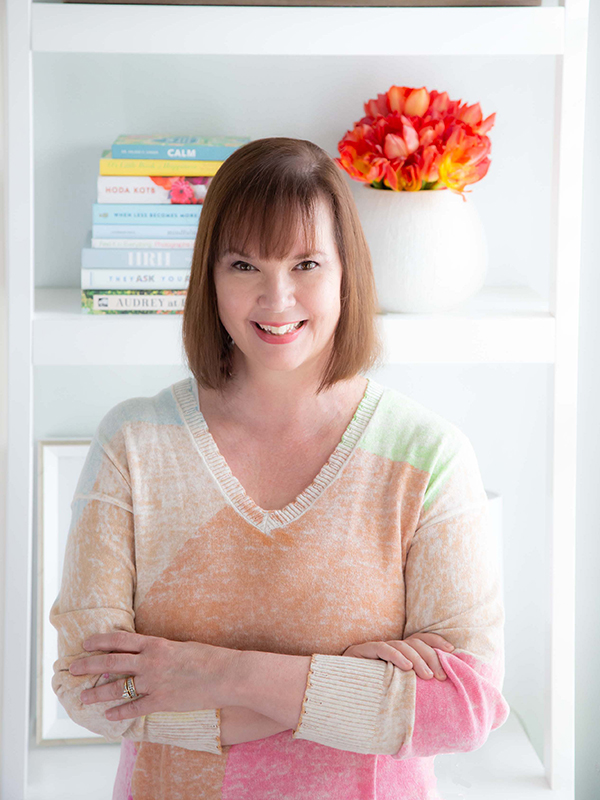 Imagine walking into your living room to find your two-year-old covered in marker along with your beautiful ottoman! I learned that lesson the hard way and redesigned our home around the family's lifestyle. I am committed to bringing you the very best of what I'm living and learning, as well as making it fun.
Our interior design services cater to your family's real-life living.
Get your guide to decorating a family-friendly home!
Karen shares with you her best design advice on how she creates beautiful family-friendly spaces with her clients.