Quick Tips-Accessorizing a room
Putting the finishing touches for a home I have been working on today. It is all about the finial details "accessories". Accessories pull a room together. I wanted to give you a few quick tips on accessorizing using this photo from Jonathan Adler.
Color is what ties is all together with this modern room. There is balance throughout with each color being brought into the room at least twice. An example would be with the pillows, tying the blues together.
It is about scale and proportion too, so you can see all layers, large accessories pulled with small pieces giving it a layered look.
When decorating a furniture top like this cabinet building your accessories up in a diagonal with the lowest point at one end "the stack of books", to the highest point "the lamp"; create a wonder asymmetrical balance to the pair of chairs.
Happy Everything!
Karen
………………………………………………………………………………………………………
Have you signed up for our free guide the 7 secrets to Decorating Success? Just enter your name and email to the right of this post.. To get your Free Guide!
…………………………………………………………………………………………………………….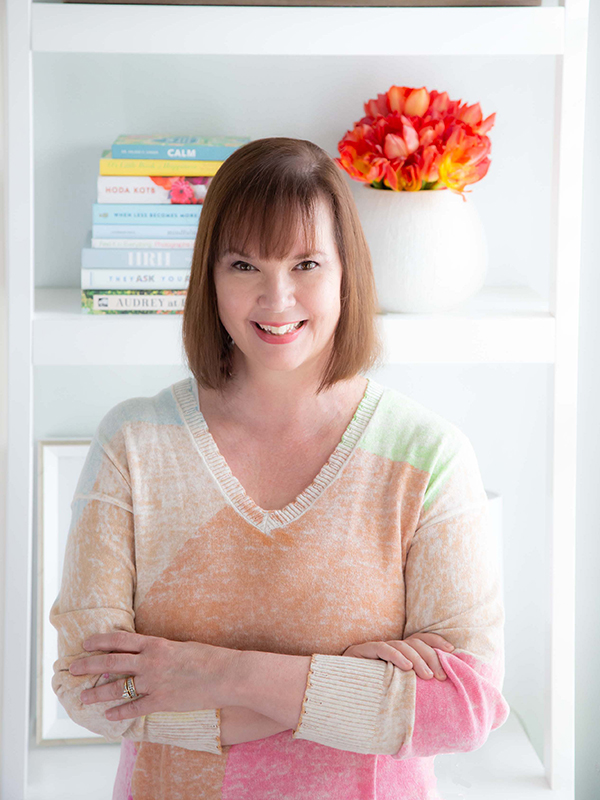 Imagine walking into your living room to find your two-year-old covered in marker along with your beautiful ottoman! I learned that lesson the hard way and redesigned our home around the family's lifestyle. I am committed to bringing you the very best of what I'm living and learning, as well as making it fun.
Our interior design services cater to your family's real-life living.
Get your guide to decorating a family-friendly home!
Karen shares with you her best design advice on how she creates beautiful family-friendly spaces with her clients.